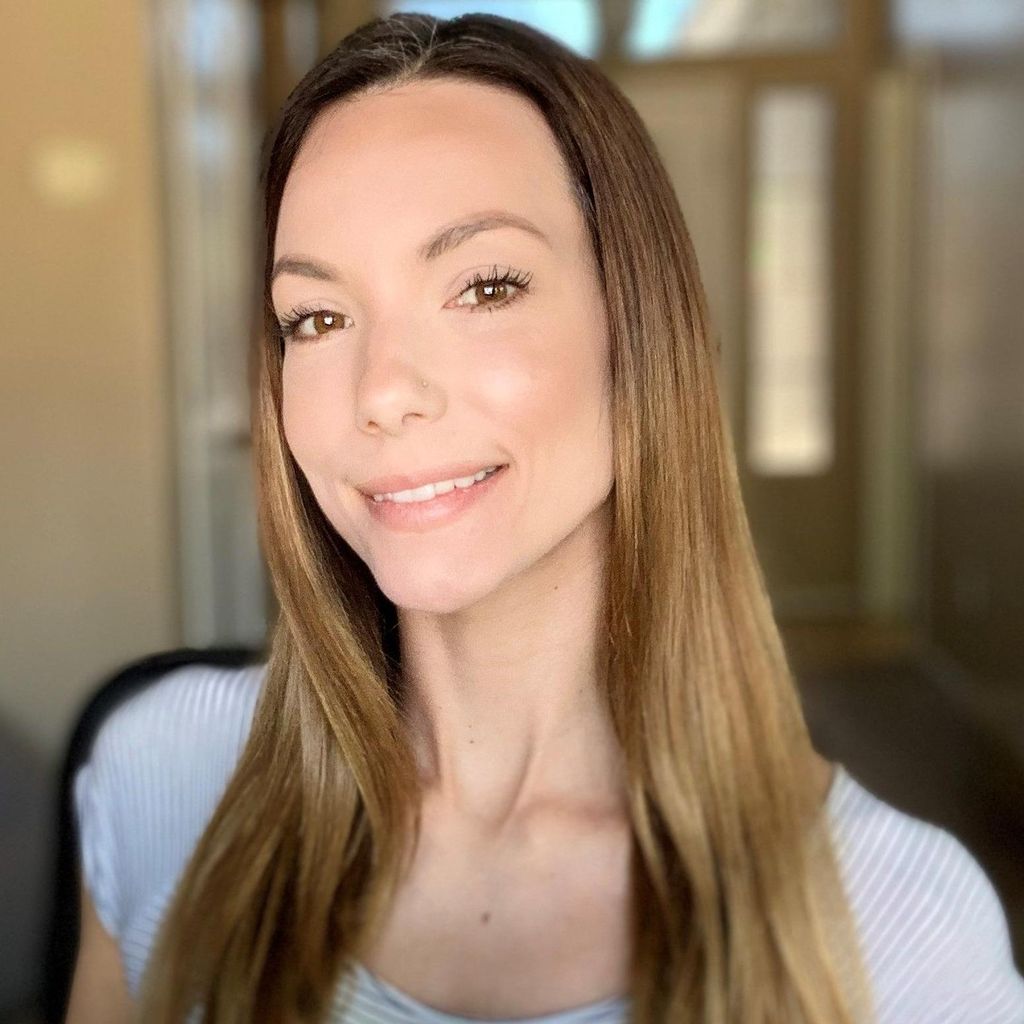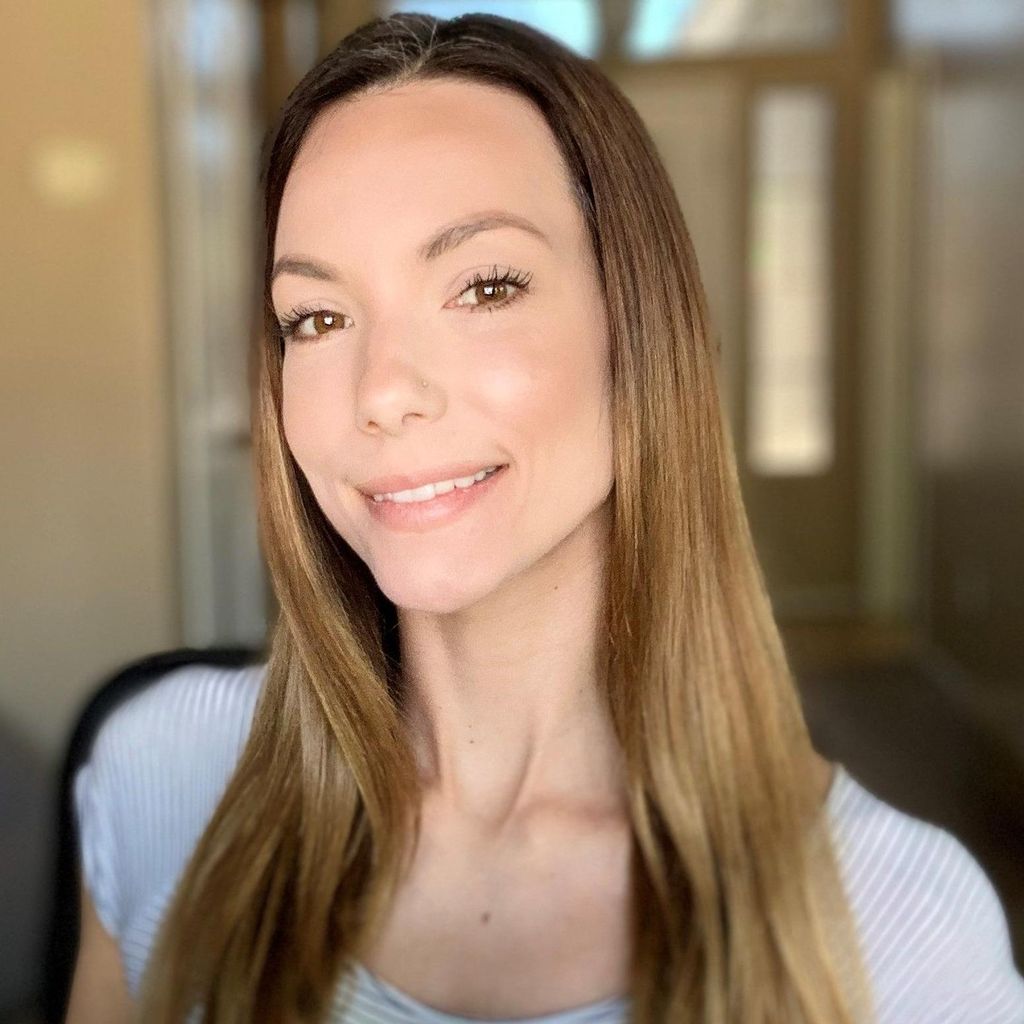 Resume Chemistry | $50 OFF BOGO SALE 💰
---
It's free with no obligation to hire
Introduction:
Hey there! I'm glad you decided to check out my profile. First off, let me introduce myself. I'm Lisa Mein, the Founder of Resume Chemistry. I'm also a Career Change Strategist, Fitness Fanatic & Animal Lover, Resume/LinkedIn Expert, & Dedicated Social Media Guru. ⭐𝐂𝐎𝐕𝐈𝐃-𝟏𝟗 𝐑𝐞𝐬𝐩𝐨𝐧𝐬𝐞! 😷 To provide relief for job seekers like yourself, Resume Chemistry is offering a limited-time resume promotion that you don't want to miss 💰. 𝐈𝐧 𝐚𝐝𝐝𝐢𝐭𝐢𝐨𝐧 𝐭𝐨 𝐫𝐞𝐜𝐞𝐢𝐯𝐢𝐧𝐠 $𝟓𝟎 𝐨𝐟𝐟 𝐲𝐨𝐮𝐫 𝐟𝐢𝐫𝐬𝐭 𝐨𝐫𝐝𝐞𝐫, 𝐲𝐨𝐮'𝐥𝐥 𝐠𝐞𝐭 𝐚 𝐅𝐑𝐄𝐄 𝐢𝐧𝐭𝐞𝐫𝐯𝐢𝐞𝐰 𝐟𝐨𝐥𝐥𝐨𝐰-𝐮𝐩 𝐥𝐞𝐭𝐭𝐞𝐫 𝐰𝐢𝐭𝐡 𝐭𝐡𝐞 𝐩𝐮𝐫𝐜𝐡𝐚𝐬𝐞 𝐨𝐟 𝐚 𝐫𝐞𝐬𝐮𝐦𝐞 𝐩𝐚𝐜𝐤𝐚𝐠𝐞. Grab your package now! This offer ends Sept 16th at 11:59 pm MST ⏳ ⭐𝐈𝐬 𝐲𝐨𝐮𝐫 𝐫𝐞𝐬𝐮𝐦𝐞 𝐦𝐚𝐤𝐢𝐧𝐠 𝐚 𝐠𝐨𝐨𝐝 𝐢𝐦𝐩𝐫𝐞𝐬𝐬𝐢𝐨𝐧?⭐ A great first impression starts with a winning resume. Let your resume work for you! This (super valuable) little piece of paper 📝 will either get you through the door to your next big opportunity OR keep you stuck in a never-ending loophole in your career 😨 ⭐𝐈𝐭'𝐬 𝐭𝐢𝐦𝐞 𝐭𝐨 𝐡𝐢𝐫𝐞 𝐚 𝐑𝐞𝐬𝐮𝐦𝐞 𝐖𝐫𝐢𝐭𝐞𝐫 𝐢𝐟 𝐲𝐨𝐮'𝐯𝐞 𝐛𝐞𝐞𝐧...⭐ -👔 Furloughed or laid-off and need to polish your resume ASAP -❌ Sending your resume to dozens of companies and not getting any calls -🤔 Struggling to articulate and connect your amazing skills/experiences -💻 Neglecting your LinkedIn profile -🥺 Feeling lost in your career or searching for that next opportunity ...If this sounds like you, then welcome. You're in the right place! ⭐𝐕𝐚𝐫𝐢𝐨𝐮𝐬 𝐞𝐥𝐞𝐦𝐞𝐧𝐭𝐬 𝐨𝐟 𝐑𝐞𝐬𝐮𝐦𝐞 𝐂𝐡𝐞𝐦𝐢𝐬𝐭𝐫𝐲⭐ -📝 ATS Friendly Resumes & Cover Letters -💻 Creative LinkedIn Profile Content -🤝🏻 Interview Letters -🔎 Job Search & Application Assistance -💸 Career Coaching ⭐𝐏𝐞𝐫𝐬𝐨𝐧𝐚𝐥 𝐁𝐫𝐚𝐧𝐝𝐢𝐧𝐠 𝐒𝐞𝐫𝐯𝐢𝐜𝐞𝐬⭐ -🖥️ Website Content -📰 Blog Posts -🤳 Social Media Management -📱 Online Personal Branding ⭐𝐖𝐡𝐲 𝐝𝐨 𝐈 𝐧𝐞𝐞𝐝 𝐭𝐨 𝐛𝐞 𝐨𝐧 𝐬𝐨𝐜𝐢𝐚𝐥 𝐦𝐞𝐝𝐢𝐚?⭐ We go beyond career development. Professionals, and people alike, are starting to realize the importance of building an online presence 💻 in order to stand out in a crowded world. Whether you're looking to compliment your career 💼, enhance your opportunities on LinkedIn, network with others 🧑‍🤝‍🧑, or build a personal brand, you'll need to have a winning social media game plan in place - one that gets you far ahead of the competition 🏆 ⭐𝐅𝐞𝐞𝐥𝐢𝐧𝐠 𝐬𝐭𝐮𝐜𝐤 𝐢𝐧 𝐲𝐨𝐮𝐫 𝐣𝐨𝐛 𝐬𝐞𝐚𝐫𝐜𝐡? 𝐖𝐞'𝐫𝐞 𝐡𝐞𝐫𝐞 𝐭𝐨 𝐡𝐞𝐥𝐩!⭐ -⚠️ Create job alerts & apply to jobs FOR YOU -📩 Set-up your professional email for the job hunt -🏦 Contact businesses/recruitment agencies on your behalf   ⭐𝐖𝐡𝐞𝐧 𝐲𝐨𝐮 𝐰𝐨𝐫𝐤 𝐰𝐢𝐭𝐡 𝐑𝐂, 𝐲𝐨𝐮'𝐥𝐥 𝐠𝐞𝐭...⭐ -👪 More time to focus on what really matters (we'll take care of the rest) -🦸‍♂️ A huge boost in unstoppable confidence -🎁 Tons of FREE resources to navigate your job search with peace of mind -📩 24/7 personalized email support -💯 100% ATS compliant resume/cover letter (with before/after reports) -💻 14-day FREE revisions -🤝🏼 60-day interview guarantee -🏆 A killer LinkedIn profile that totally dominates the competition -😍 Dozens of resume templates to choose from Still not convinced? Head on over to our testimonial section below to see what our awesome clients have to say about their experience! ⭐𝐎𝐮𝐫 𝐬𝐮𝐩𝐞𝐫 𝐬𝐢𝐦𝐩𝐥𝐞 𝐩𝐫𝐨𝐜𝐞𝐬𝐬⭐ 𝐒𝐭𝐞𝐩 𝟏. 💬 Send us a message & we'll schedule a call with you 𝐒𝐭𝐞𝐩 𝟐. 📑 We'll decide on the resume package that's best for you 𝐒𝐭𝐞𝐩 𝟑. ❔ Give me more details about YOU in our resume questionnaire 𝐒𝐭𝐞𝐩 𝟒. 🎁 Review your new stellar resume within 3-5 business days! ⭐ 𝐀𝐛𝐨𝐮𝐭 𝐌𝐞 (𝐋𝐢𝐬𝐚 𝐌𝐞𝐢𝐧)⭐ -Founder of Resume Chemistry -Career Specialist -Previous Oncology/Hospice Nurse -Obsessive Certified Resume Expert -Professional Writing Fanatic ⭐𝐀𝐛𝐨𝐮𝐭 𝐨𝐮𝐫 𝐚𝐦𝐚𝐳𝐢𝐧𝐠 𝐭𝐞𝐚𝐦 𝐨𝐟 𝐞𝐱𝐩𝐞𝐫𝐭𝐬⭐ ➡CPRW certified & ATS knowledgable ➡More than 50 years' combined experience ➡Expertise across more than 52 industries ➡Dedicated to making the resume process fun & easy for you ➡Always value communication, trust, and high-quality 💬 𝐑𝐞𝐚𝐝 𝐰𝐡𝐚𝐭 𝐨𝐮𝐫 𝐜𝐥𝐢𝐞𝐧𝐭𝐬 𝐡𝐚𝐯𝐞 𝐭𝐨 𝐬𝐚𝐲! 💬 "Right from the start Lisa was great. A questionnaire, quick phone call and her team transformed my experience, skills, knowledge into a convincing sales resume I was proud to distribute." "Lisa and her team were pros at helping me bring my resume into the 21st century. They shortened it, and highlighted it to fit specifically to my target market. Lisa is responsive, friendly and just awesome to work with." "I was skeptical about reaching out for help with my resume at first. After I did some searching and reading I chose to go with Resume Chemistry. Lisa was very professional and friendly. She listened to what I was looking for and was able to put me on paper. I would recommend her and her team to anyone." Want more? Check out our client testimonials below! Also, don't forget to check out our resume samples & helpful videos in the gallery section below 🎥 💌 Let's chat! Send your questions, concerns, and comments my way. See you on the inside! ✌
Photos and Videos
8 photos and 12 videos
Specialties
Level of target job
Entry-level (0 - 2 yrs experience), 

Mid-level (3 - 8 yrs experience), 

Senior-level (8+ yrs experience), 

Executive-level / C suite
Target industry
Healthcare, 

Sales, 

Information technology, 

Government & public services, 

Financial services, 

Manufacturing, 

Human resources, 

Education, 

Non-profit
Reviews
Customers rated this pro highly for

value

,

punctuality

, and

work quality

.
Aaron F.

Resume Writing

This was my first time using a company to assist with writing a resume & cover letter & a LinkedIn profile review so I did not know what to expect. I was surprised with how quickly they initially responded, the quickness and ease of scheduling a time to talk about what I was looking for and finally a super quick turn around for a draft of my resume! I found them to be attentive to what my needs were, very responsive, creative and helpful. I am just starting out on my journey so it is too early to tell what the feedback will be but I definitely have to confidence to share my resume with prospective companies and I would definitely recommend this company to a friend or family member that is looking for help.

Resume Chemistry | $50 OFF BOGO SALE 💰's reply

Thanks for your wonderful review, Aaron! It was a pleasure working with you and we wish you all the best in your career move. Keep us updated on your success. Have a great day.

Kat T.

Resume Writing

Lisa did an amazing job on my resume and LinkedIn profile. From the plan of action to the final result to the LinkedIn instructions, everything was a smooth transaction. After seeing my new resume, I can clearly see why I needed a writing professional to convey my 10+ yrs of experience in a 2 page document. With someone looking from the outside in, you get a TRUE sense of what your experience is supposed to sound and look like. The ATS report is a HUGE help and insight to what employers are looking for. I recommend purchasing the resume, CL, and LinkedIn package, INVEST in yourself and your future! Thank you Lisa and team for a flawless experience!

Resume Chemistry | $50 OFF BOGO SALE 💰's reply

Thank you for such a wonderful review, Kat! You were a pleasure to work with and we hope your new resume opens many doors for you in your career move. We are so glad you invested in yourself and allowed us to work with you. The ATS report is a great tool that we are happy to provide to let you know we are helping you put your best foot forward. Let us know when you land your next position, we would love to hear about your results. Best of luck to you!

Lauren J.

Resume Writing

The service that I received from Design Write was superb. I would recommend their services to all of my family and friends. I had the opportunity to work with Lisa and she was the best. She not only gave me great tips and ideas, but responded promptly to all of my concerns and needs regarding my resume. Thank you Design Write staff for helping me to succeed in my job search needs. When I land that great job, they will be the first ones to be notified. What a great experience!

Resume Chemistry | $50 OFF BOGO SALE 💰's reply

Thank you, Lauren! I strive to provide excellent service to all my clients. I really enjoyed working with you! Please let us know how your career search goes. I'm very excited for you! Thanks again!

Thomas G.

Resume Writing

Having not had to look for a job the past 23 years, I needed my resume written professionally and that is exactly what Lisa at Design Write, LLC did. I was very impressed, as it continually gets me through the ATS machine.

Resume Chemistry | $50 OFF BOGO SALE 💰's reply

Thank you so much, Thomas! You were wonderful to work with and I am very happy to hear that our services met your standards!

Peter S.

Resume Writing

I need to take a moment and let people know about my wonderful experience working with Lisa at Design Write. I desperately wanted to have a total reworking of an existing resume, in order to get a professional job. I decided to go with Lisa because I liked her page layouts, the positive reviews I had read about her work, as well as her initial response to me when I inquired about her services. Another service I looked into sent me a form letter, and asked for money right away, definitely something that steered me away from them immediately. Lisa is very easy to contact, responds quickly, is a total professional, very open to suggestions, uses a spectacular vocabulary in her work, and her pricing is very fair. The job was done quickly, it looks streamlined and clean, and really highlighted who I am, and what I can do for a company or organization that I wish to join. I am sure the resume and cover letter she did for me will do the job it was intended for. Work with Lisa, I know you will be as satisfied as I am.

Resume Chemistry | $50 OFF BOGO SALE 💰's reply

Peter, You have been absolutely wonderful to work with. I appreciate your reliable communication, flexibility, and cooperation throughout our partnership. Please feel free to reach out to me if you need anything else! :)
FAQs
What should the customer know about your pricing (e.g., discounts, fees)?

I strive to provide the highest-quality services at affordable prices for my clients. My goal is to put every penny to work and leave no stone untouched.

What is your typical process for working with a new customer?

It's very important to clearly communicate and understand my client's goals so that I am able to fulfill their needs. Determining their goals and gathering as much information as I can, allows me to perform my best.

What education and/or training do you have that relates to your work?

Along with my English degree from Arizona State University, I obtained my CPRW certificate in 2012. Since then I have written hundreds of resumes, cover letters, and LinkedIn profiles. I also provide career coaching and interview prep for job seekers.