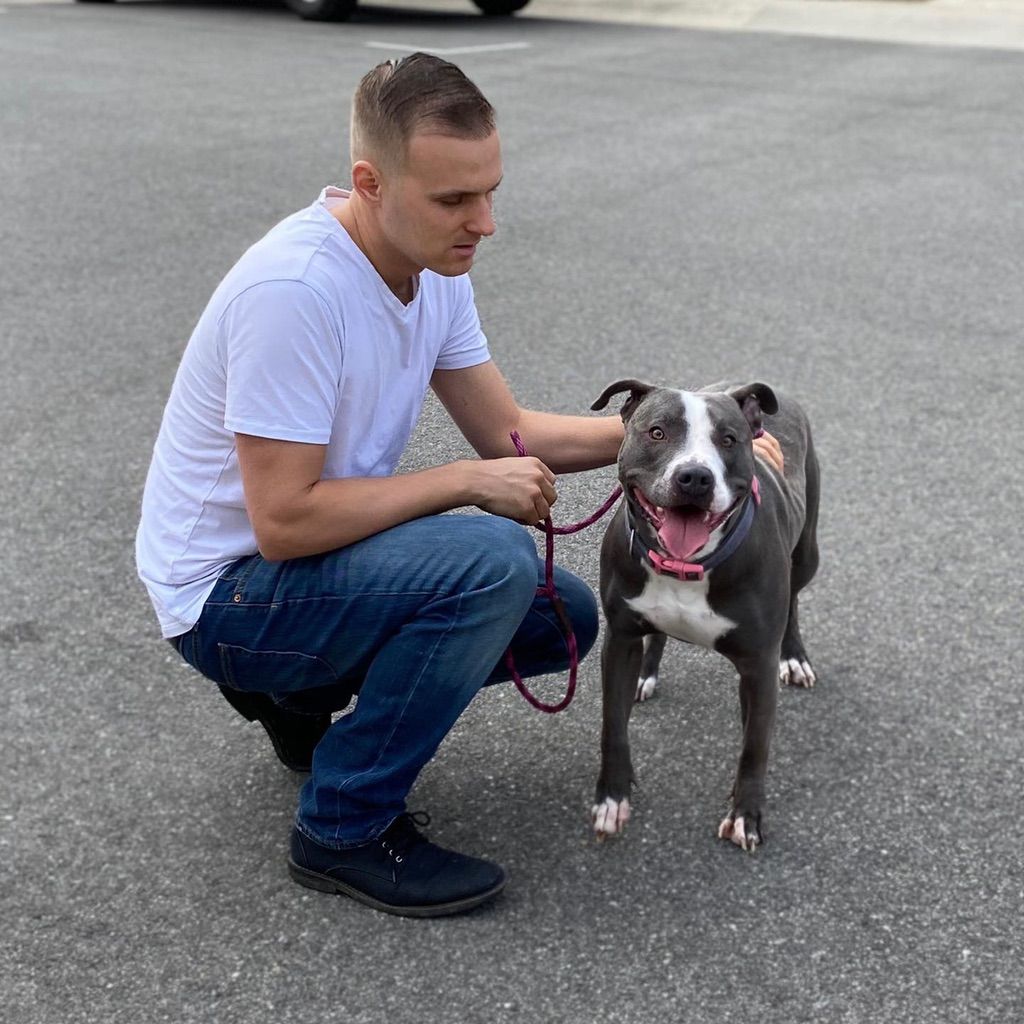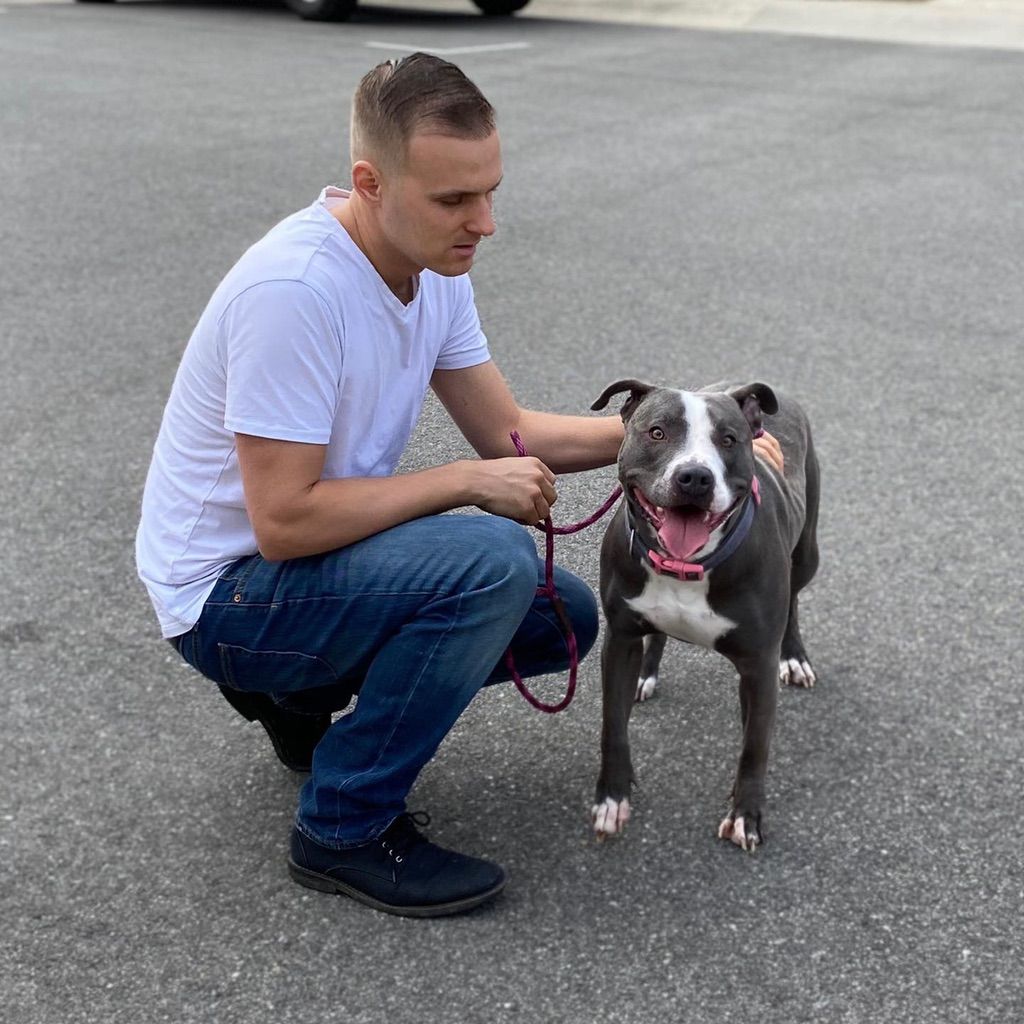 Canine Care and Behavior • NorCal •
---
It's free with no obligation to hire
Introduction:
• Canine Care and Behavior NorCal is an extension of my already established business Canine Care and Behavior Central Cal, shown in my pictures • My methods are more inspired by Cesar Milan's "Rehabilitation" approach than anything. I help people understand how to have a thriving relationship with their dog, by understanding their needs. Dogs act all kinds of crazy when their needs are not met on a psychological level. They can bark uncontrollably, pee everywhere, act dominant, start fights, have destructive behavior, anxiety, phobias and so much more. What I do goes beyond obedience training. I don't use commands or ques - just communicating with a dog the way they communicate - through energy and body language. Because of the different approach that I use, my sessions have a different pricing model than most dog trainers. My goal is to equip you with the tools and resources to be able to understand, communicate and build a relationship for the rest of your life with your dog in our first session. Most of my clients are people who are looking for just that, and one session is all they need to radically transform their dog's behavior and relationship with them. The only time I move directly into follow-ups, is if you are having difficulty applying the principles, simply want me to follow up with you, or you have a dog that has severely conditioned specific behaviors. I don't sell "packages" or board and train, because it does not align with my methods. Every dog's situation is unique, and in my opinion, deserves a tailored approach. • No Shock Collars • No Prong Collars • No Bribery (treats and toys) • No human-illusion tools (harnesses & E (shock)-Fences) • No Separating you from your dog Lay Out • Taking Control - Dealing with Issues head on. • Education - Dog psychology • Examples throughout the Education. • Modeling the Principles. • Coaching you through application of principles. • Q&A and developing new routines. • $275 Base + Travel (NorCal $25-$50) Potential Follow ups • Adjusting routines and techniques. • Additions and subtractions to routines. • $150 Base + Travel (NorCal $25-$50)
Photos and Videos
58 photos
Reviews
Customers rated this pro highly for

punctuality

,

responsiveness

, and

value

.
Exceptional 5.0
13 reviews
Kae P.

Dog Training

As a first time dog owner I knew I would need some type of help. After doing research I came across Sasha and his wonderful, kind wife Angie. They are literally a dynamic duo. They do not just come over and teach your dog commands. This is an educational training. I learned about myself and the authority I hold as "the leader of the pack". I learned how to read my dog's body language, and learned how he reads mine. We were shown signs of aggression, which I mistook for "puppy play" had Sasha not pointed this out, in a few months we would be in big trouble. I didn't think 2 hours would be enough, but Sasha corrected our biggest issues (bitting at the ankles)in the first 12 minutes. These two are now life long friends. If you want to be educated about your animal while simultaneously getting your dog trained, work with these two!! I promise you will not be disappointed.

Violet A.

If you are looking for a great trainer who can educate you to train your dogs fundamentally, Sasha is your guy. Sasha is the best trainer you can ask for. He is responsive, professional and great at what he does. In one session we got more than we could have asked for. Our little puppies are getting trained so well because of the education he gave us. He is not one of those trainers that goes just by the book, not only he is very knowledgable, but also he has high energy and goes by instinct. He teaches you how to follow the nature of your dog and how to communicate, train and love them the right way. Thank you for everything Sasha. Oh and one more thing they are a couple and his wife is an angel, they work together, so in sync, a wonderful couple.

Sandie S.

This experience was worth what I paid! My 2 large dogs were wild, they dis not listen and I did not trust them around my grandchildren. The education Sasha gave me regarding my dogs body language was extremely helpful to know when I should intervene. He then took the time to show me how to gain control over my dogs energy/behavior. Before the end of the session Sasha observed how I implemented his suggestions and gave me helpful, relivent but kind feedback. He was supportive, knowledgable and most of all he helpped me with my dogs behavior. By incorporating his strategies with feeding, walking and positive interaction with my dogs I am now able to enjoy AND trust my dogs around the entire family. This was not the case before his training and I am grateful for his time, energy and experience.

Ronda G.

Dog Training

Sasha was simply amazing with my Rawlo! Within 5 minutes of meeting us, Sasha already had my pup walking on a lead without tugging. I soon realized everything I thought I knew about communicating with my dog was wrong and Sasha set me straight! 24 hrs later and we've had a successful family walk without me being dragged for blocks. I can now enjoy our time outside and can't wait to apply more of the tools Sasha provided.

Priscilla C.

Dog Training

Overall Amazing experience. Seeing that my dog actually can stay calm and listen to me I was so shocked. After 2 hours I learned how to control my dog and how to show my dog who the boss was. I honestly thought my dog was not going to be responsive to this but definitely was!! 10/10. Thank you so much for all your help! My dog never wanted to walk with me and never let me put a leash on her. I learned how to get her to walk with me. Here's a picture of my dog laying down ON HER FIRST WALK with me:)!
FAQs
How did you get started doing this type of work?

My wife and I started our career in dog behavior by rescuing street dogs. We fill our car with crates, go to common dump spots, wrangle them up and tend to them. We check for microchips, take care of medical issues, train them and home them. This is how we learned to handle dogs. We have placed about 50 dogs together over the years. When we started doing this together (let's call it dating) my now wife saw that I had a gift for handling the dogs. She encouraged me constantly to stretch myself and go pro. That brings me to today! Having studied much of CesarsWay (which by the way is the same stuff I learned on the streets) coupled with loads of hands on experience, I'm now confident in my dog behavior style and approach.