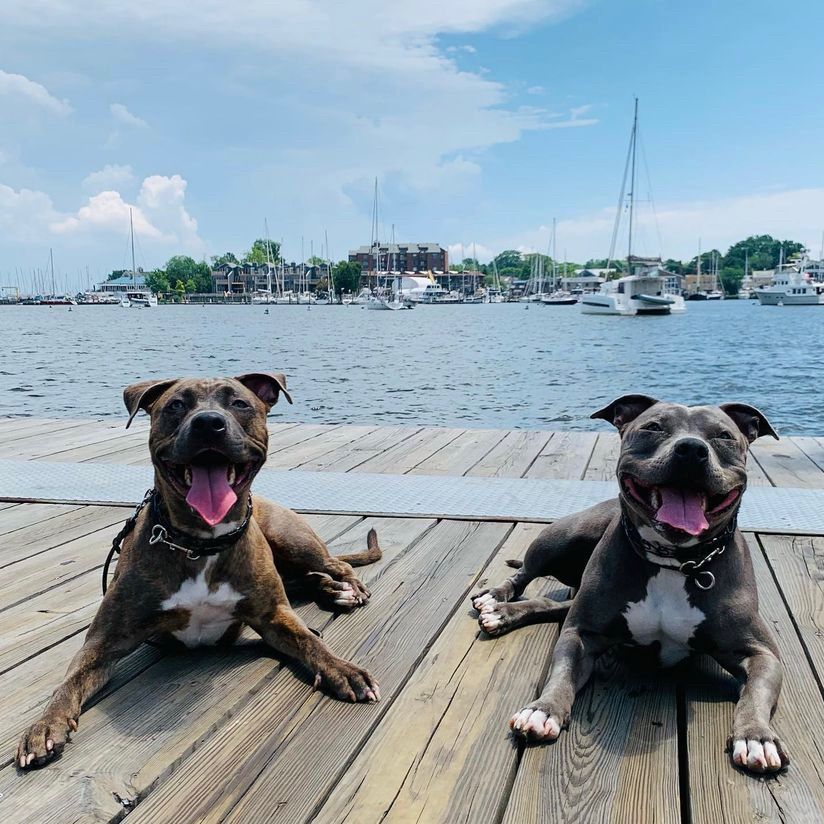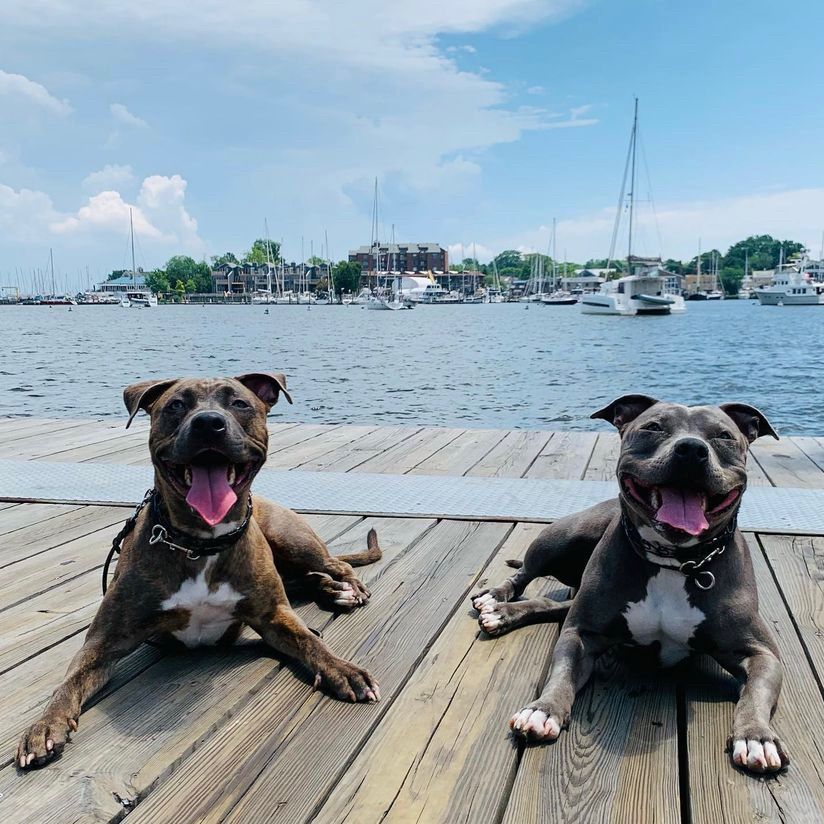 Introduction:
We are excited to be Baltimore family dog trainers offering dog obedience training throughout Baltimore, the surrounding areas and beyond with board & train (boot camp), private lessons and phone / zoom consultation services. Our approach is to teach dogs and their humans mindfulness. We love helping people to forge a new human canine relationship with their dog. Our aim is to guide you into establishing clear communication and maintaining your dogs focus in all situations keeping them safe and allowing them to be included in our life more readily. This is a way of loving your dog through leadership and achieving a more balanced state of mind for your canine companions. Bmore Zen Dog Training, where calm is understood. We have helped over a hundred incredible satisfied clients that have felt supported and cared for both during and following the time we rendered our services. Our Mantra… In life you get what you focus on. Let's focus on enhancing you and your dogs JOY !!! Can you say… More Please !!! More JOY and More FREEDOM 🙏 Let us help you reframe your struggles with your dog so you begin to recognize your dogs strengths and see each moment as a training opportunity. We will help guide you into the mindset of loving your dog through leadership. With our commitment, training method and support you will no longer just wish for a better life with your dog you will first work for it as a team and then achieve it. This translates to a life with more JOY and more FREEDOM for you both. We have witnessed this relationship transformation over and over again and it always brings us so much JOY. 🥰 Also, We offer a 5% discount on our services if your dog is a rescue dog from a reputable local rescue. Please share with us that info when you reach out and we will gladly give you a discount when you sign up with us. It's our way of thanking you for doing your part to rescue a dog in need of a forever home. Let us work with you to fine tune your relationship with your rescue dog and achieve a more balanced state of mind for your dog. Rescue dogs are amazing but often lack confidence and have trauma from instability in their life that manifest as fear and anxiety in certain situations. We want to help as many dogs and people as possible and we find it especially rewarding to work with rescue dogs.
Featured Projects
23 photos
Reviews
Customers rated this pro highly for work quality, professionalism, and responsiveness.
Read reviews that mention:
---
Bmore Zen
Dog
Training
is the absolute best. We have a Japanese Akita who is very protective and not everyone can handle her but I trust them 100%. Their knowledge and care are second to none. Thank you so much for giving us peace of mind when we have to go away!! We cannot thank you enough and would recommend you to anyone.
Kona has been working with Crystal since he did bootcamp at Bmore Zen in January of 2020. He was very reactive to other
dogs
and was constantly outsmarting me getting off leash and into trouble. When he got back from bootcamp he was a different
dog
- calm, cool, and collected. I never have to worry about him being reactive to other
dogs
in Patterson park near where I live and the e-collar
training
allows me to have him off leash and bring him everywhere with me. I love being able to board Kona with Bmore Zen when I'm traveling. He gets a refresh on his training, gets to do tons of fun activities like running alongside a bike, and comes home even better behaved than he did after bootcamp (which is saying a lot). It's great to be able to see him on instagram stories and check up on him while I'm out of town. I HIGHLY recommend Bmore Zen
Dog
Training
- it totally change me and Kona's life.
Tricia and Crystal were total professionals and experts in their field! My
dog
Russell was totally out of control and with a house full of small kids I really needed support for myself and the
dog
. They were there with me and my family every step of the way. Russell responded so well to their directions and
training
. He's now one of the best behaved members of the family!
Crystal was amazing in creating a relationship with my
dog
, Noodles. He wasn't an easy case. It was amazing to see the love, care and attention she gave to him. She even had him sit patiently in a yoga class while she taught! He was a totally different dog when he returned home. Although I didn't do everything on my end to ensure the work she did stuck, he's overall way more manageable and I learned so much. I know what to do to introduce him to new people. I highly doubt there are many
trainers
who would have committed to Noodles' success and am so grateful to have found this gem of a
dog
trainer
and human. If you're searching for someone who will commit to what you might think is a lost cause with your
dog
, don't hesitate. Crystal is your answer!
Crystal is incredibly knowledgeable about all aspects of
dog
training
. She gives her full attention and helped my sister and I "pack up" our
dogs
, ie: get them acquainted and comfortable with each other. She took her time and explained the process really well. She was thorough, professional, kind and efficient. I highly recommend Bmore Zen
Dog
Training
!
Credentials
Background Check
Crystal Harmoenius