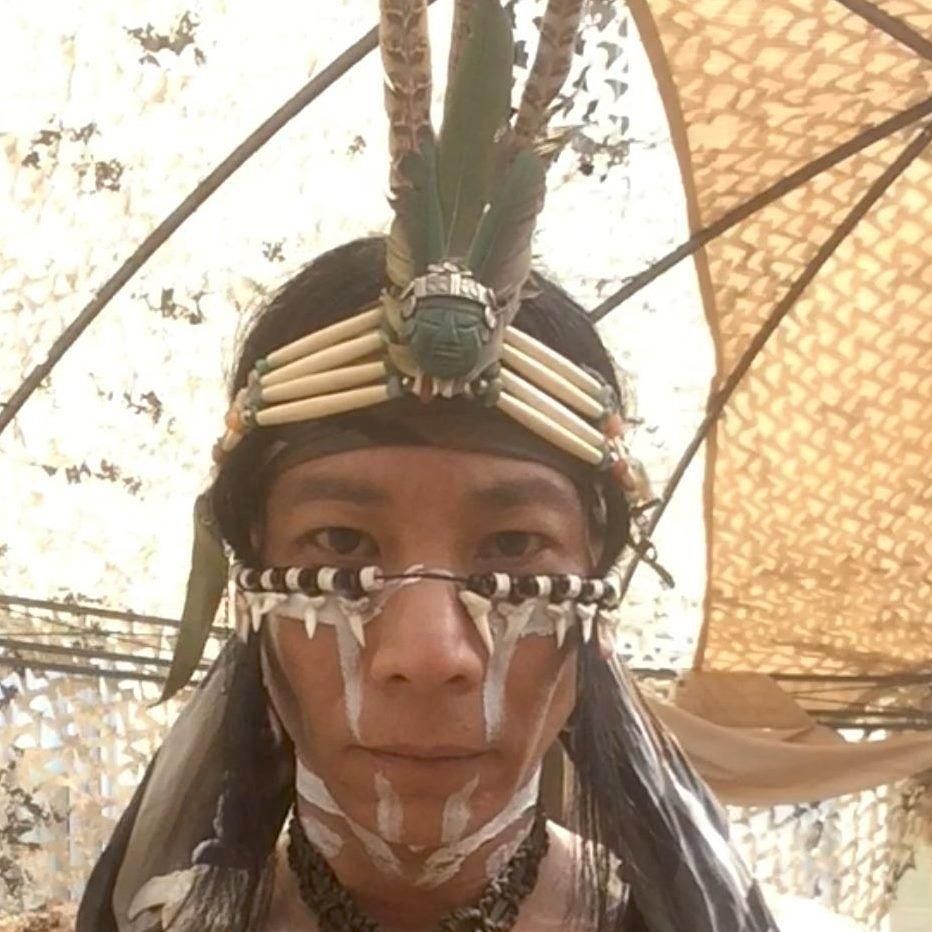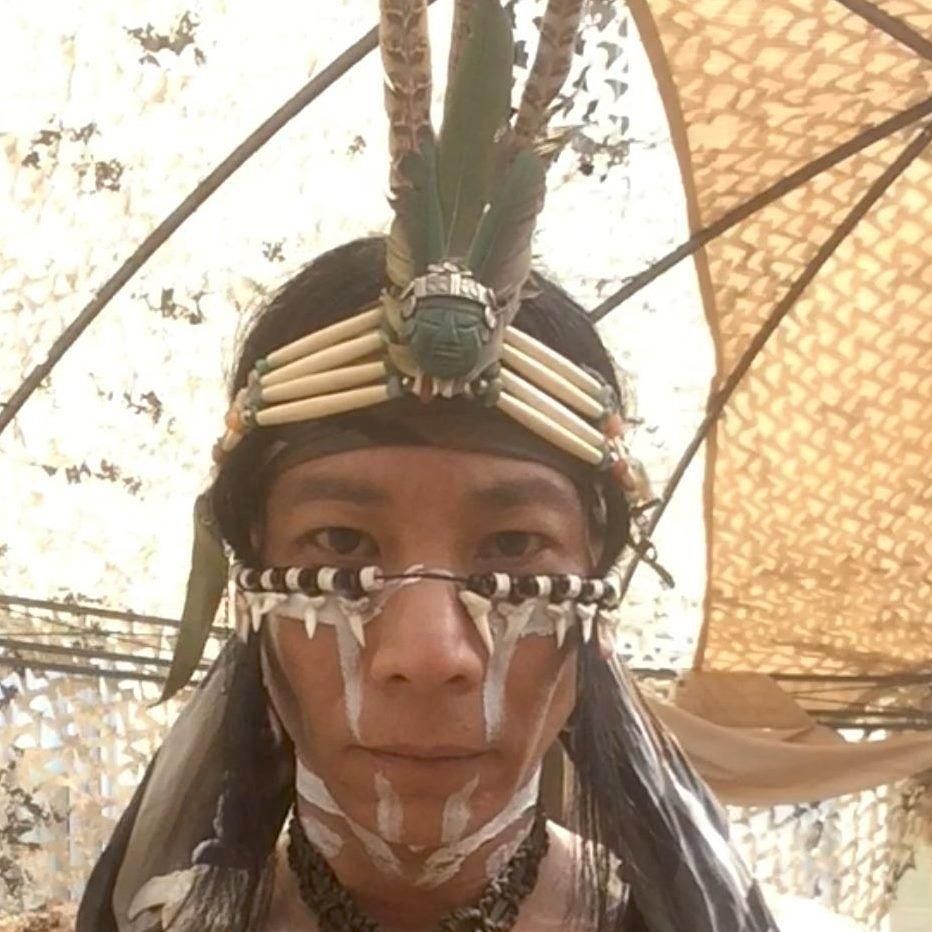 Legions of Light - Holistic Healing
---
Previous therapy or counseling experience
Coach background preference
It's free with no obligation to hire
Introduction:
I am located in LAS VEGAS NEVADA I am an Asog Babaylan or phillipino shaman generally I do not do free consultations unless the session is for entity release people find it is very effective , most of my testimonials are in fact distant sessions , from all over the states and different continents a spirit is not confined like a physical body it can be many places at once I will be working on your spirit on your consciousness , I offer *spiritual cleansing / chakra diagnostic and rebalance $180 *mental emotional spiritual and clarity rejuvination $200 *spirit entity release $300 *spirit totem retrieval for guidance and protection $200 *lightworker and starseed training in higher sense perception and healing to serve the world Typically, most of the Babaylans and other shamanic groups in the Philippines were female. This highly contradicts the western ideologies that female are only secondary to men when it comes to religion or spiritual functions. But older teachings prove that originally woman were held in higher regard to men when it came to divinity. This is related to the ancient belief that women symbolize the Mother Goddess – who represents, or is a personification of nature, motherhood, fertility, creation, male shamans, such as the asog did also exist. In order for them to be powerful in the craft, they underwent a gender transmutation , And are able to harness and draw from BOTH the masculine and feminine energies into one body . balancing their own source of incarnation , they were much more readily accepted by their community in the ancient past. Gender biases aside, joining the elements of masculine and feminine and other opposing forces (fire and water) in spirituality are important in attaining a harmony for which a asog shaman must attain first within oneself before they apply to their surroundings. Babaylan were shamans of the various ethnic groups of the pre-colonial Philippine islands. They were almost always women or feminized men • The part about helping others that makes me feel fulfilled is… when i look at the persons face and i can see in their eyes that their burden whether its emotional or physical is relieved suffering has been lessened or eradicated • When I give give my services I feel… as a healer i feel a sense of duty has been fulfilled that this person has helped me to serve my purpose • When I help someone achieve a goal I feel… relieved and competent and confident that i can help guide the next person to achieve their goals I really dont believe in a "mine is better than yours" bussines model, What i do believe makes LEGIONS OF LIGHT HEALINGS unique is that the core of our healing practice , the very foundation is that we take the time to genuinely LOVE the human being we are working on. A love that is past the mask of client and professional. its simply 2 human beings , 1 needs help and the other helps her. Not because im special in any way, what 1 human can do anyone can do. That is why we offer training not only in reiki but how to become a proficient capable competent lightworker or energy worker . In this way you receive the ability to access your own personal power which is your birth rite. one of the options you can choose to recieve for a session includes *a full reiki session (spiritual healing ) *a energy extraction to release pain and releases depression or pain swelling or whether its trauma guilt shame or confusion etc. *front and back chakra diagnostic ( re balancing of emotional and psychological states) asertaining which chakras need to be cleansed and re balanced to working proper osscilation and integration and distribution of life force frequencies and a detailed report * re establish clear flux and flow to clear blockages obstructing the flow of chakras pathways *a sound massage which vibrates all the liquid in your body very relaxing *a guided meditation training module from the LEGIONS OF LIGHT INNER ARMORY so you can start to heal yourself the process is through *neuro embedding anchor technique (for you to have the ability to induce a tranquil greatfull emotional state at your command and disposal ) It fulfills a great human need. to be free of physical and emotional suffering to have a clear mind with a positive outlook one ones life I get to see you happy. And i get to feel it. It touches me in a deep way. Its my only real purpose for being here. i hope you will help me serve my purpose if a family member needs help they have to be the one to ask for the session , this is in accordance to the soverignty of the persons spirits free will ,
Overview
Hired 64 times

Background checked

2 employees

17 years in business
Payment methods
Cash, Paypal, Venmo
Photos and Videos
7 photos
Reviews
Customers rated this pro highly for

punctuality

,

responsiveness

, and

value

.
Exceptional 5.0
60 reviews
Tatyanna H.

Spiritual Counseling

The session was definitely eye opening. I was on such a higher level of consciousness afterwards. Doing spiritual work such as this just truly shows how powerful human beings are spiritually! I recommend him especially if you want some guidance in your life. I definitely will be staying in touch and will possibly learn the ability to do light work myself. I truly appreciated this experience.

Irene B.

Spiritual Counseling

My session with Napoleon was a life changer. It's been 2 days since we met and I am already reaping the benefits of this reestablished confidence and clarity. It seems rather simple now how forgiving myself, loving myself, allows me to love and hold space for others -- breaking free of the lingering stories and traumas that can cause darkness and doubt. I found Napoleon's approach to be both gentle and energetic, both deeply devoted and light-hearted. Napoleon is a skillful guide and healer, and I am sincerely thankful for his work.

El g.

Spiritual Counseling

Wow! What an experience! I have been having issues with my energy, lack of self esteem and self doubt. Napoleon was able to show me the "light." He helped repair a few chakras while giving all my others a tune-up. He helped me untether from others that I seem to be holding onto that served no purpose. I believe this was a major cause of the erratic energy ive been experiencing lately. He walked me through every step of the way! He was down to earth and professional at the same time so I felt totally comfortable the entire time. I would recommend him to anyone! Thank you Napoleon!

Kimberly f.

Spiritual Counseling

It's almost hard to put into words what the experience was like, it's so personal and authentic. He was able to help me see clarity about a situation that I hadn't even mentioned. Plus, he really took his time and I didn't feel like anything was rushed. Didn't tell him, but I was drawn to him after a couple of other people had already offered their services to me, someone even locally. It just felt right and I am glad I made the choice to go with him.

Cameron D.

Spiritual Counseling

Before this session my brain was clogged with unnecessary thoughts. I was anxious more times than not and over thought about thoughts. After the session I'm more clear than I have ever been. There is nothing to worry about, there is only the present and peacefulness. My body feels much lighter and less tense as well. I highly recommend this practice to anyone it calls to
FAQs
What should the customer know about your pricing (e.g., discounts, fees)?

It is $180 a session for a spiritual mental emotional cleansing infants & children are free of charge but tips are welcome :) pets are $30 to $100 depending if the pet has taken on the owners energy

What is your typical process for working with a new customer?

a typical session consists of a 3 part healing because you are a 3 part being a mental healing an emotional healing and spiritual healing 1* a life reading (to decipher what your subconscious mind is saying to your conscious mind) the purpose of this is to find the origin of your stresses and create pro active solutions to dealing with them in an effective way Within this awakening, we gain access to our deepest inner resources for living, healing, and coping with stress. 2*a energy anomoly extraction to relieve and reduce pain to manage and control tension and stress induced ailments *emotional healing to release any negative emotions and emotional heaviness the purpose of this process is to help people who are coping with past emotional trauma or recent trauma who are coping with medical problems, job, school or family-related stress, and reducing and eliminating anxiety and depression. The majority of participants report lasting decreases in both physical and psychological symptoms. Pain levels improve and people learn to better cope with pain that may or may not go away. Most people also report an increased ability to relax, greater enthusiasm for life, improved self esteem, and increased ability to cope more effectively with stressful situations 3* a full reiki treatment feel free to contact me to schedule an appointment each person is unique and therefore each healing is customized for that person

What education and/or training do you have that relates to your work?

i have completed all reiki attunments and have certificates my training comes from my spirit guides i have put on the path many people to start becoming light workers