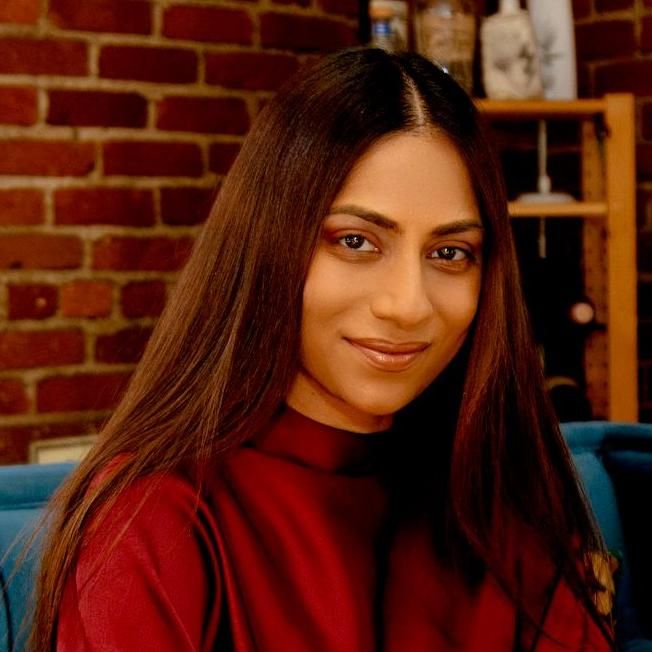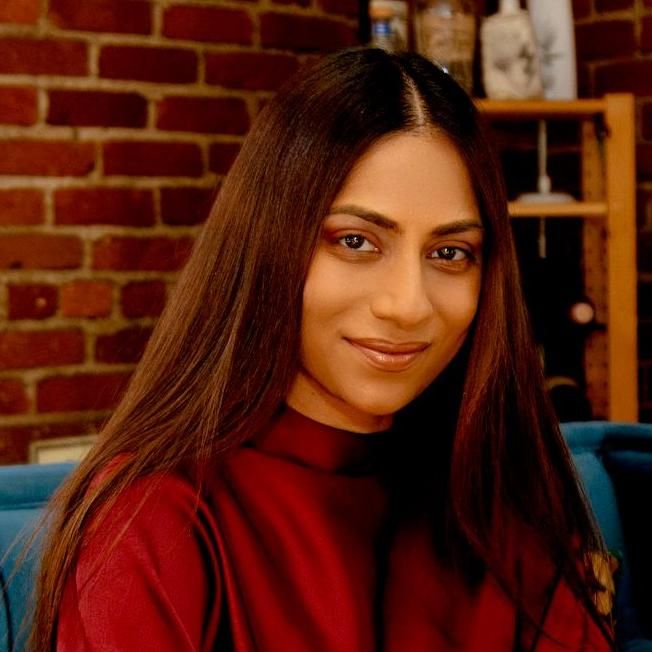 Teen & Young Adult Coach - Berkeley/Columbia Grad
---
Previous therapy or counseling experience?
Introduction:
Hi there, I'm Diya. I coach adolescents and young adults on how to figure out the hard stuff. The stuff that looks fairly straightforward on the outside, but actually feels like a tug of war on the inside. The stuff that makes you feel like things are kind of clear, and also kind of not. You want some guidance, some direction. At the very least, you want to feel better about what's happening. Why it's happening, and what you can take from it. I was in that head space not too long ago. And that too, for repeated chunks of time. Sometimes for the same reasons in eerily similar contexts. Other times for the same reasons in starkly different contexts. The underlying themes, however - the stuff that left me spiraling, wondering, and conflicted...persisted. It took me well into my twenties to realize that such feelings appear and reappear until you face them. Facing those feelings - the situations that brought them to the surface, whether recently or when you were younger - is what we will unpack together. By working together, I can show you what it means to stay loyal to you. Being real with yourself, being brave. Your inner and outer can be integrated. They don't have to conflict with one another. I hold an undergraduate degree from UC Berkeley, and a graduate degree from Columbia Business School. My coaching credentials are from IPEC. To learn more about how we can work together, take a look at my site. It's my first name, my last name, the word coaching, and then dot com. If you'd like quick advice on a particular matter, do email me. I try to respond to every email I receive! Hope we get to meet!
Payment methods
Cash, Credit card, PayPal, Venmo, Zelle
Featured Projects
2 photos
Reviews
Customers rated this pro highly for work quality, value, and professionalism.
Read reviews that mention:
---
·
Hired on Thumbtack
Hired on Thumbtack
Diya has helped me so much already in just 2 sessions so far, and has always been there for me whenever I had needed her. She has helped me see things clearer and given me a whole new outlook on what I've been going through. 10/10 recommend to anyone who is considering working with her!
·
Hired on Thumbtack
Hired on Thumbtack
I am so happy we decided to reach out for help in this process. Diya has been beyond what we had hoped for. Aside from her calm and reassuring manner she has made it all make so much more sense. She is extremely organized, is able to explain things very clearly and is patient and flexible.
Details: Completing applications • High school Senior • More than once a week • At the pro's location • My home, venue, etc.
College Admissions Counseling
I sought out Diya's services during a tough time towards the end of my senior year of undergrad. I was finishing up a pretty generic major and didn't know where to apply myself. I approached her feeling aimless and pigeon-holed in the traditional paradigms of how to start my post-grad life. She guided me to think bigger and recognize the potential of myself and those around me. Diya showed me how to uncover and trust my intuition by listening to my past experiences, honing in on my strengths, identifying dealbreakers, and being decisive about next steps. She did all of that with grace, generosity, and compassion in my sessions with her. It goes without saying that her support has been transformative for my growth as a young adult and professional. I'm happy to report now that I have a job that energizes me and belief that I have every chance to change course as I grow in my new career. She is the full package when it comes to a being person in your corner, whether it be career, relationships, and self-worth. If you are reading this feeling somewhat the way I felt when I first began this journey, you will not regret tagging Diya in the passenger seat of your journey.
I am incredibly grateful to have met and have Diya in my life. She has been a constant, a grounding force and safe haven in my adult life, through my growing pains and honestly some of my darkest days. Somehow, I can say that every single time I get to talk and meet with Diya, I am left with shared laughter, a breath of fresh air, and a newfound yet deep and resonating sense of direction and understanding to my life. Diya, herself, is such an admirable woman, so it is easy and natural to want to seek out her thoughts and feedback. She carries herself with such confidence yet genuine compassion. She has such a nuanced, intimate, and beautiful understanding of human behavior. She is highly sought out, highly valuable, and if lucky to have her, dependable to be the rock in one's life. Diya is incredible at what she does. She meets me where I need her: first empathizing, validating, and normalizing how I feel — never judging — and then working with me to find a starting point where I can move forward with no regrets. In other words, her goal is never to tell me what I should or should not do or how I should feel, but to help me, repeatedly, find my way along my own path that feels wholeheartedly right to me. In this way she is not only a coach or sounding board, but the right hand (wo)man to my life and epic journey. I am so grateful and owe her so much.
Diya is an amazing life/purpose/career coach for young adults - working with her over the past 2 years after graduating from my ivy league MBA, starting a high stress job, and recruiting / transitioning to my dream job has been incredibly beneficial and changed my life for the better (both professionally and personally). In particular, Diya helped coach me through a time in which I was incredibly burnt-out and felt stuck in a job that did not fulfill me, yet not confident and not sure of how to take the next step. As a person who sees things as black and white, it has been incredibly helpful to bounce my perceptions and approaches to next steps with Diya, as she is someone who is able to step back and evaluate scenarios from all potential angles (Diya is your person for this!) without losing sight of what the ultimate goal is and who you are as a person. She was able to bring to the surface the parts of me that I don't often like to admit to myself, and use those blockers as a guiding force to get me to where I needed to be. Being so burnt-out, I was often struggling to be in the right mindset during my interviews. I sometimes wasn't even sure if my excitement and curiosity for the job was being expressed or if it was obscured due to my exhaustion and demotivation. For my most important interview, I texted Diya to ask if she could chat and she immediately gave me a call and guided me through the correct mindset to take. It was a high stakes interview, and I got the job! I would a thousand percent recommend Diya to anyone looking for someone who will truly understand them…who will truly take the time to get to know you and understand what you want and who you want to be. She can impartially evaluate all sides of a situation, cares about not just the process but also your outcomes, and is incredibly responsive and available to talk about all matters (big, small, professional, personal, etc.). There were several times where she texted me back long responses when she didn't have to. Diya, you've helped me so much, I can't thank you enough!!
Credentials
Background Check
Diya Varma