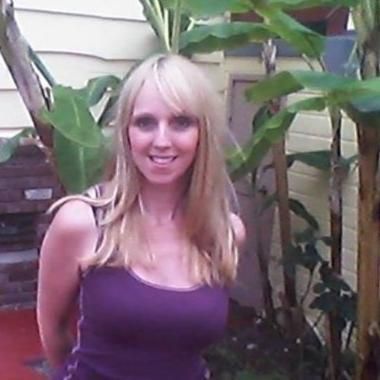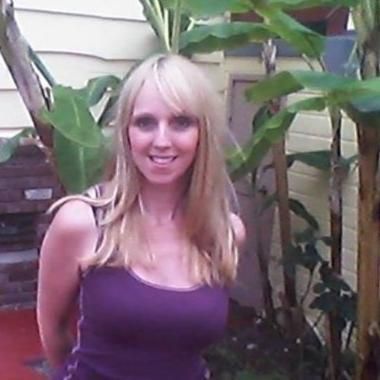 ---
Reason for immigration services
It's free with no obligation to hire
Introduction:
Charity Anderson Law is focused on providing clients with personalized service in Immigration, NY Matrimonial Law and legal research and drafting in numerous areas of the law. Attorney Charity Anderson graduated from Albany Law School of Union University in 2006 and was subsequently admitted to the practice of law in New York State. For several years, Ms. Anderson practiced criminal, family and matrimonial law, in Warren, Washington, Essex and Saratoga counties. In 2014, Attorney Anderson relocated to La Jolla, CA where she began providing NY clients with remote advice and representation as well as providing legal research and drafting in all courts that permit such endeavors. In 2017, Attorney Anderson expanded her focus to include Immigration Law and now offers representation to immigration clients. Attorney Anderson enjoys helping people as well as the challenges of the legal profession.
Overview
Hired 9 times

Background checked

13 years in business
Reviews
Customers rated this pro highly for

responsiveness

,

value

, and

work quality

.
Read reviews that mention:
Anne B.

Immigration Attorney

Charity was really wonderful with answering all of my questions, way beyond what would be expected from an Attorney that wasn't retained. The only reason I didn't retain her is that we needed someone local to go to USCIS on our behalf otherwise she would've been my first choice. Thank you again Charity!

Jeeno M.

Immigration Attorney

DO NOT OPT HER SERVICE. SHE ONLY NEEDS MONEY. NO HELP TO ME. I will explain what had happened during the past month between myself and Charity. I opted for the complete i130 package, i485 package, i131 and 1765 documentation and submission to USCIS. After making the payment on Aug-9-2019, she sends me the agreement which I have signed and sent back to her. I asked her to sign her section and send back to me, but she never did that. Then on Aug-09-2019, she sent me the Intake sheet and I filled them and sent back on Aug-12-2019. Later I made some corrections to the original Intake sheet and sent her the latest sheet on Aug-13-2019 She sent me back only i130, i130a, i485, i765 documents on Aug-15-2019 for my review. Remember she did not send me the i131 and i864 for the petitioner. I reviewed them. The document was not fully complete and have many mistakes in them. I commented every mistake in the documents and sent back with my comments on Aug-15-2019 itself. Along with the 4 forms I added another document i864 which I filled by myself. After one-week I checked about the application status on Aug-23-2019, but she didn't respond to that. Again, I sent another follow up of Aug-26-2019 but she didn't reply to that as well. Saying that it was 2 weeks already over and as per our agreement 2-3 weeks was the completion of all the forms, I sent another email on Aug-29-2019 which is the completion of 3rd week where she is supposed to give me all the completed application and she replied to me that "it was my responsibility to complete the review" (which I did on the same day and sent back to you on Aug-15-2019). I sent couple more email the following days and later, Sep-3-2019 she sent me an email stating she thought I did the corrections and she told me that she saw the email from Aug 15 and will check them. I sent another reply to her email after that and she did not respond, and I terminated her process since there were no update even after 4 weeks. Later she replied to my email of termination, and told she did the changes to the applications and I thought since she did her part I can re-hire and go with the application. I re-hired her which was my BIGGEST MISTAKE. But after re-hire she sent me only those 4 applications just correcting the comments I made but as per contract it more than 7 applications. She did not even start i131 and i864 for petitioner even after the contractual time. I asked to you about i-131 and i-864 for the petitioning sponsor and she replied me like that she is not sure about those forms. Which in sense means she is not sure about how to file the application which made me think that she may be not fully aware with the application process and I was scared. She sent me 2 email on checking how I am doing with completion of application and later Sep 10 she sent me a threatening email that she is going to sue me if I am not going to pay the remaining amount. I asked her to consider the already paid fee as the service fee for the service she provided (but of no use to me) she didn't agree and forced me to pay the entire amount. Later after some email conversations with her, I paid the entire amount. Before making the payment. I requested her to support me in completing this application and she said she would do. But after the payment she just sent me an email stating I need to submit some affidavits. This is only email I got. I requested her multiple times to review the documents that I prepared but she told me she won't help me. (Actually, she was supposed to prepare all the forms, but I prepared them myself and she did not even review it after taking the full payment) She used to respond to email very slow. She only sends email regarding the payment and nothing more. Till she gets the payment she responded and nothing after. I am running out f time now and she just got the full amount just for filling 4 application forms with full of mistakes. I am requesting her now also just to review the application but she is not doing. Think everyone, she does not know the process and she won't help you. If anyone has any question, please reach out to me. I will show all the evidence. DON'T HIRE HER.

Charity Anderson Law's reply

Jeeno, There were not mistakes in the applications. There were blanks because you failed to provide all of the information. Again, and please for the last time, I use your intake sheets to complete the applications. If the information that you provide is incomplete or inaccurate, then the applications will be as well. You received an email stating this. As for the email stating that I did not know what you meant, Jeeno, the I-864 that you asked about was attached. Feel free to check the email. It is attached. So, when you sent an email asking what about the I-864, I did not know what your question was. Until now, I had no idea that you missed the obvious attachment. It is the same email with the other attachments. As for the I-131, no, it was not prepared. Travel is not advised until after the process is complete- most especially given your precarious situation. At no point did I tell you that I would prepare the I-131. This is not legally advisable. You discontinued services and then asked to reengage services. You had been very rude and disrespectful in your emails so I was reluctant but I did agree to continue the process. Then, as soon as you had the final completed applications and my advice on the particulars of your situation, you began ignoring emails. At this point, you were on a payment arrangement and had failed to make the last payment. I sent an emailing explaining that payment was overdue and still owed. You responded stating that you had no intention of paying and, now that you had everything, you would now file on your own. The minimum fee had long been expended at that point (I offered you an accounting of services) and the money was owed. Not paying, having no intention of paying is theft. Stealing services is a crime and no different than walking into Target and walking out with a TV for which you have not paid. Yes, I did tell you that I would enforce the contract. Everyone reading should know that I will. You then emailed that you would pay but requested that I provide an overview of what you had to do and answer a few questions. I agreed and did so. You made payment and then demanded that I reaccept your case- again. I refused and since then, you have sent multiple, increasingly hostile emails and have now left this review. You have repeatedly insulted me. You have repeatedly lied. You seem to think that you can frighten me into accepting your case -again. You cannot. You should also note that no matter how many untruths you tell, I have these emails. Goodbye Jeeno. Charity Anderson, Esq.

Michael L.

Charity is an excellent and experienced attorney, a zealous advocate, and perhaps best of all, she genuinely cares about her clients and cases. I highly recommend using Charity.

Kauana M.

Immigration Attorney

Mark G.

Legal Document Preparation

I hired Charity for document prep for an uncontested divorce. The initial phone call went very well. However, I had some questions related to the paperwork and she deliberately ignored my phone call and emails. When she finally replied, she said that she was hired only to prepare paperwork and not give legal advice. I already understood that, but these were questions regarding the process and paperwork. I explained to her that if it was a matter of compensation, I would gladly pay more. However, I wasn't given that option. When I finally received the paperwork, there were several typos and some forms weren't even filled in. Her response was for me to just "write in" the names. That's not an acceptable response when you hire someone to perform a service, regardless of the price. I brought this to her attention. She made some corrections, but since it was so hard to get in touch with her, I let the others go. Overall, the paperwork was prepared poorly. The only reason I think this review warrants an extra star is because she had all the right documents for the case. They were just sloppy and did not look like they were prepared by an attorney. Consider this when you hire someone based on price.

Charity Anderson Law's reply

Mark, I am sorry that you were not pleased. However, as I explained to you many times, you retained me to provide documents and only documents. Before we began, I explained that I would only be drafting your documents. I would not be providing legal advice or instruction. Despite this, I spent an hour long conversation with you answering your questions. You emailed twice, with more questions, and I responded. After this, you consistently emailed and called asking more questions. Again, and for the last time, you retained me to only provide documents and not legal advice or instruction. You were provided the documents and you were provided them in a timely manner. The part of the documents that you were instructed to write in were your name and the date you signed the documents. You objected to this strongly so I added your name and the date that I anticipated you signing the documents. You then went on to complain that there were "typos." I asked you in which documents you found errors. You replied "everywhere." I told you that, if there were errors or typos, I would quickly correct them but you would need to be specific as I had reviewed the documents and found no errors. You replied that you should not have to point them out. Again, I emailed you to write that I had not found errors but would correct any you found if you chose to direct my attention to them. That was the last I heard from you until this review-months later. You stated that I drafted the correct documents. Of course I did. I provided the service for which you retained me and, obviously, your divorce was completed without problem. Therefore, the Court also failed to see any errors or typos. I am glad that your divorce is over and you can move on with your life. Best Wishes, Charity Anderson, Esq.
FAQs
What should the customer know about your pricing (e.g., discounts, fees)?

Most services are provided at a flat fee so that the client knows what to expect upfront.

What is your typical process for working with a new customer?

I practice remotely. Most matters are handled via email. Phone, fax and postal mail are utilized when appropriate. There is no need to schedule and keep a physical appointment.

What education and/or training do you have that relates to your work?

Ms. Anderson has an associates degree in Criminal Justice; a bachelors degree in Criminal Justice and a bachelors degree in Political Science. Ms. Anderson has a doctorate degree in (law) jurisprudence. Ms. Anderson has over a decades worth of experience representing clients in the field of law. She has handled complex cases in the fields of criminal law; family law; matrimonial law and immigration law.