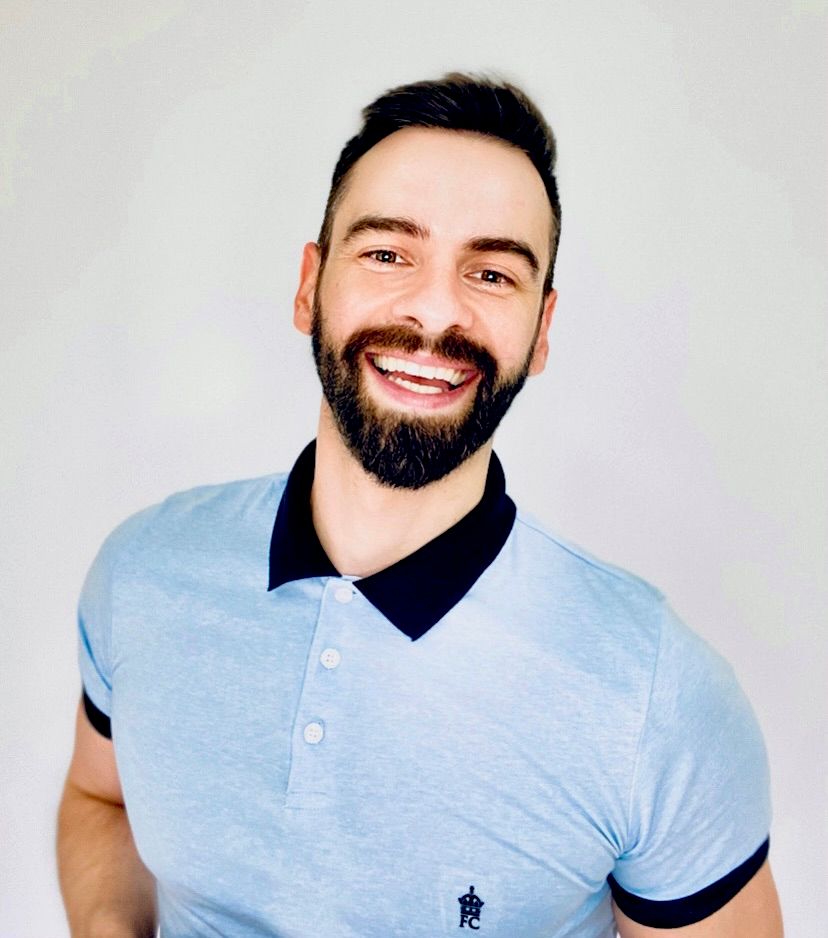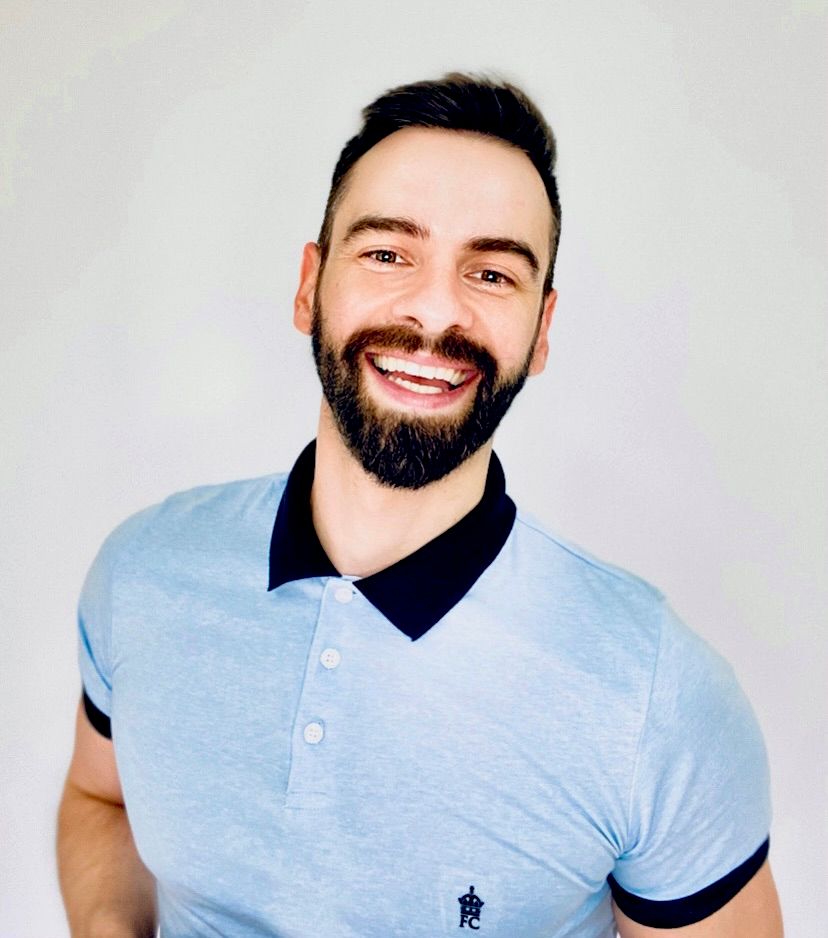 Introduction:
Doctor of Education, Linguist, Professor of English as a Second Language, American Accent Coach. ⠀ ⠀ • PHONETICS • GRAMMAR • SPEAKING • ⠀ ⠀ ⠀ ⠀ ⠀ ⠀ ⠀ ⠀ ⠀⠀ Dr. Alex Obskov is a professor of English as a Second or Other Languages (ESOL) and a Founder of the International eLearning Project "American Accent Program" with twenty years of work experience at the university level, working with diverse students from Italy, France, Poland, India, Russia, China, Japan, and the like. He is an Editor in Chief at American Linguist Association. LingCuRe, Linguistics and Culture Review , a member of Oxford Teachers' Club, American TESOL Association, TESOL International Association participant, an editor in International Scientific Journals worldwide (Ecuador, Jakarta Timur, DKI Jakarta, London, United Kingdom, etc.). He is a Board Member of Educational Communities Worldwide (Educom), Bloomington, IN, USA. 🎙TO THE STUDENT: Pronunciation Is Your "Ticket to Success" Sound Amazing and Speak Confidently! ⠀ ⠀ ⠀ ⠀ ⠀ ⠀ ⠀ ⠀ ⠀ ⠀ ~Prof. Alex Obskov. Welcome! ⠀ ⠀ ⠀When students start learning English pronunciation, they often use phonetics of their native language, speaking English. That creates an accent. I've worked with many schools and observed many classes which teach pronunciation all around the world. However, very few of them address facial muscle training, sounds explanation, and how our mind works. Putting together these techniques, I found an efficacious way to help you understand the difference between the pronunciation standards of your native language and the American pronunciation. ⠀ ⠀ ⠀There are many educational approaches that I developed writing my Ph. D. that mostly came from my teaching experience working and guiding speakers of Other Languages from Italy, France, Poland, India, Russia, China, Japan, Columbia, Brazil, etc. Most teachers providing pronunciation classes do not know these "language techniques" that I am using for your benefit. Applying these "language techniques" in learning is the most efficient way for all my students to start adding another "nature," feeling confident speaking English. ⠀ ⠀ ⠀In my classes, you will learn how facial muscles work, distinguish the difference between American pronunciation and your manner of speaking. Still, most of all, what makes it easy for all speakers is to realize how the mind helps them to sound better. I will share my tricks and secrets with you to help you enjoy the way you speak English! PS: ⠀ ⠀ ⠀I repeatedly see classes where some people call this type of training "Accent Reduction." I feel this is not entirely accurate for people's consciousness. It is the most important thing to keep students' diversity, identity, and personality; that's why I don't want to REDUCE anything that speaks about your culture, traditions, and customs. However, I am adding new options that help you speak with confidence. EDUCATION: 🗞The University of Texas at Austin: Certificate in Teaching English to Speakers of Other Languages (CELTA) ongoing; 🗞Institute of Foreign Languages of TSPU, Department of Linguistics, Professor of ESOL; 🗞College of Education of TSPU, Ph.D. in Education; CERTIFICATIONS & WEBINARS: 🎥 SPLIS Webinar: English: Local Accentism; Global Accentism Confirmation. 🎥 The University of Florida, Literacy Institute UFLI Tech Tools for Online Instruction; 🎥 TESOL Association: EFLIS Webinar: How to Teach Pronunciation Creatively. 🎥 Webinar: American English Pronunciation Coaching. 🎥 Webinar: How to choose advertising channels for higher education international student recruitment. 🎥 Certificate E-learning Management System – LMS Moodle. 🎥 Certificate Information and Communication Technologies in Distance Education. 🎥 Using recordings to promote student peer-feedback in the IELTS Speaking test Confirmation TEACHING PHILOSOPHY: There are plenty of teaching approaches to educate the students on the accuracy of American phonetics. I make it easier for students to learn using the partnership model of the interactive teaching approach. This model involves students/clients in communicative, educational interaction with the professor. It gives outstanding motivation to master English skills and promotes confidence in speaking. That's why a partnership model is the most effective way to treat students the way they should be. My twenty years of University teaching and private tutoring with Speakers of Other Languages have proven that this approach works on students' results, gives them more options to learn the language, use it freely in everyday life, and gains functional, marketable skills. Thanks for the privilege of your time and attention. I am looking forward to teaching you. Alex Obskov, PH.D.
Overview
8 similar jobs done near you
Payment methods
Apple Pay, Cash, Check, PayPal, Venmo, Zelle
Currently a top pro
Top Pros are among the highest-rated, most popular professionals on Thumbtack.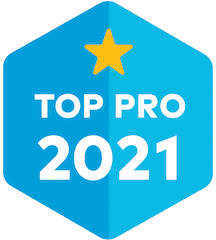 Current Top Pro
This pro indicated that they reviewed CDC safety guidelines for COVID-19 and pledged to do the following:
Maintain 6 feet of distance from customers
Wear masks during the job
Wear gloves during the job
Disinfect surfaces touched during the job
Featured Projects
33 photos
Reviews
Customers rated this pro highly for professionalism, work quality, and value.
Read reviews that mention:
---
ESL (English as a Second Language) Lessons
Prof. Alex's teaching philosophy and methods are superb! I am also a teacher, and it was imperative for me to take classes from a real professional to improve my pronunciation! Alex is the best in this way, and his teaching approach is unique when it comes to adding new phonetics. It was seven months of incredible work, and I feel my
English
is my best friend. I speak so confidently that it does sound American! I must say that working on pronunciation was challenging, especially when you first got started; However, Prof. Alex supported and motivated me to keep moving forward, which is the most brilliant talent of a great professor! Incredible organization of teaching process, all materials in your personal profile available on desktop and mobile App, classes schedule are in the Google calendar with links and instructions, which means you never forget about your class. I took several teachers, but I am genuinely happy I met Prof. Alex on my way! He has completely changed my life! Prof. Alex receives my highest recommendations. If you truly want to improve your pronunciation, Prof. Alex is the top PRO on this list, to my mind!
Voice Over Lessons
Prof. Alexander is an excellent teacher in all aspects. Professionally speaking, his knowledge is admirable. As for his efforts – He is the most dedicated teacher; very keen on making the learning and assimilation process as efficient as possible. He is one of the best teachers I've had. I took Alexander's accent improvement course, and I felt an immediate and long-lasting effect on my
English
pronunciation and ability to communicate with my American colleagues in an easy and flowing manner. On top of that, the course was great fun. Alexander is a great instructor, who manages to present a complex issue of American pronunciation in an easy to digest form, and Alexander is the kind of professional who can keep everyone smiling and light-hearted while getting every single point of subject matter across. His class is a joy to be in and had helped me immensely in expressing myself whenever
English
is spoken and also helped me a lot with finding and using the right intonation. I can now produce sounds and syllables I've never even dreamed of making. This gives me something very important in life, self-confidence. I can't recommend Alexander's course highly enough for everyone in daily communication with people from the US. One of the things that I love the most about this course is that Prof, Alexander explained things in such an easy way, like how to produce vowel sounds by positioning your tongue in the correct place. I learned all the contractions in sentences such as" Diju ( Did you) go out last night?" and how to shorten sounds in structured words and so on. There are a lot of great tips and techniques that I learned in this American Accent Program. What I appreciate the most is that he is so sharp at understanding everyone's encounter of difficulty, As a non-native
English
speaker, sometimes we pronounce a word wrong in our mother tongue but we don't notice these small mistakes. Alexander showed me my mistakes and how to solve them! If you are like me and are one of those people who is extremely concerned about the way you speak English, I would highly recommend the American Accent training to you and All of your pronunciation concerns are going to be erased completely with this Accent training. These classes are very valuable! I really enjoyed the time with Alexander who has a Ph.D. in this field. I strongly recommend Alexander's American Accent Program to anybody who wants to learn the American accent, it's definitely worth it.
ESL (English as a Second Language) Lessons
Prof. Alex is very professional in teaching pronunciation at a high level. I agree with his teaching philosophy that it is important to let "your mind know that we do not reduce anything," it's regarding "accent reduction." I tried so many classes, and I can say that American Accent Program gave me so much: I finally feel so confident speaking
English
; I had an issue with being afraid of speaking up with my co-workers or giving the presentations; Now, my communication skills improved, even after several sessions. Prof. Alex knows psycholinguistics that helps me understand how the mind accepts another
language
, especially pronunciation. Believe me or not, it helped so much. I don't know what he has done to me, but it worked! I am opening for myself today, and that is awesome feelings!!! I learned so much about American consonants, vowels, intonation that I can teach myself, I feel, lol. It is a joke, for sure; I mean, it is really challenging but awesome work like learning pronunciation. At some point, I start hearing the accents now before everybody spoke better than me. There is no end to what Prof. Alex is doing in the class. He is always a fun, professional, responsible professor, and he knows when to talk, listen, and work for you no matter what. I highly recommend Prof. Alex if you do want to sound amazing! Thanks a lot for everything! You've changed my life!
ESL (English as a Second Language) Lessons
Alex is a really great tutor and friend. Every single
lesson
is valuable and efficient for me since his
lesson
is not one way. He tries to understand my background, native
language
and figure out the best way for me. And I could realize that my accent got improved just after a couple of
lessons
.
American Accent Program's reply
Thank you , Junichi! I am so pleased to receive such a review from you. You are becoming fluent in English, and that is a good sign to continue working on your American accent training. Professor's Feedback: Junichi is a very hard-working student. He has been going through an American accent training course for several weeks, showing excellent results. He has developed the sounds pretty quickly; however, practicing them is the most challenging part of American accent training. He is very passionate about speaking fluently, and he will get it with his hard work and great attitude! Thanks for your trust and commitment to the American Accent Program. Have a great study. Dr. Alexander Obskov.
ESL (English as a Second Language) Lessons
Alex is an excellent accent teacher! As a non-native
English
speaker, I was looking for someone to help me reduce my foreign accent. I have been learning/training the American accent with Alex since last year and it has been a great experience. He is a thoughtful teacher who puts a lot of thought into his teaching material. He will find the best method for you to change the way of pronouncing. Alex has in-depth knowledge of accent training and linguistics. I have learned so much in my sessions. The sessions were useful, engaging. I have to admit, accent reduction is not easy. At some point, I almost wanted to give up. Buy Alex was patient and always encouraging me to try. I would highly recommend him to an
ESL
speaker interested in learning American accent.
American Accent Program's reply
Dear Tian, Thanks lot for your review! You have touched me with your words deeply. I am very excited each time we start the session. Professor's Feedback: Tian is a very talented person! She is learning very fast and imbibing any linguistics details in American phonology! She is very passionate about her pronunciation, that's why she is always ready for each class. At the beginning of her journey, she was faltering in learning how to pronounce; however, she stood for it, and now her sessions are straightforward! Today, She is about to start learning the vowel cheaper, and I am sure it will be easy going learning for her. Sometimes, Tian is intoning applying her native language intonation pattern; however, most of all, she is conquering the aspect so well. Wish her best of luck. Warmest Regards, Dr. Alexander Obskov.
Credentials
Background Check
Alexander Obskov
FAQs
What is your typical process for working with a new customer?

My objective as a professor of English is to motivate my students to develop their learning interests and critical thinking to establish a learner-centered environment in the classroom. I prepare lesson plans, always considering the interconnection between the student's knowledge, culture, and learning abilities, the subject matter discussed in class and current debates on social issues. I choose content and activities that are both significant and challenging for the students to be stimulated to think "beyond their comfort zone" and feel involved in their learning process. Similarly, the activities and class discussions I facilitate encourage students to make connections between my field of study and other disciplines. Interactive learning is also central to my teaching philosophy to promote reflective thinking and improve the students' communicative and transcultural skills. The application of technology and computer-based material in the classroom, such as LMS Moodle / MOOC, Google Classroom, wikis, and YouTube, are helpful tools in the promotion of meaningful learning through interactive work as well. My commitment and approach to teaching have been rewarded with the highest teaching evaluations as professors can receive in an institution mainly dedicated to outstanding education; I am consistently among the top 10% of all professors and teaching assistants. I believe that clear, open communication with students is a crucial element in helping them learn.

What education and/or training do you have that relates to your work?

Doctor of Philosophy In Education with a specialization in Theory and Technologies of Professional Education. Ph.D. thesis: "Educational Environment and Implementation of Interactive Language Education for Technical Students." "Educational Conditions and Forms of Interactive Foreign Language Teaching to Students in Technical University" Bachelor & Master's Degree with a Major in Teaching English to Speakers of Other Languages (TESOL). Coursework: Topic: "Basic Culture Formation of the Person in Educational Learning Process." Topic: "Mastering Phonetic Skills Through Technical Training Aids." Thesis Execution and Defense: Topic: "Affixal Verb Formation in Modern English Language."

How did you get started doing this type of work?

I start getting to know my clients/students online for free of charge consultation to evaluate the English language competency. If you want to take the American Accent Program, I assess your accent and set up a teaching approach that works for you. I will explain the teaching technique that I will apply to help you master American sounds efficaciously.