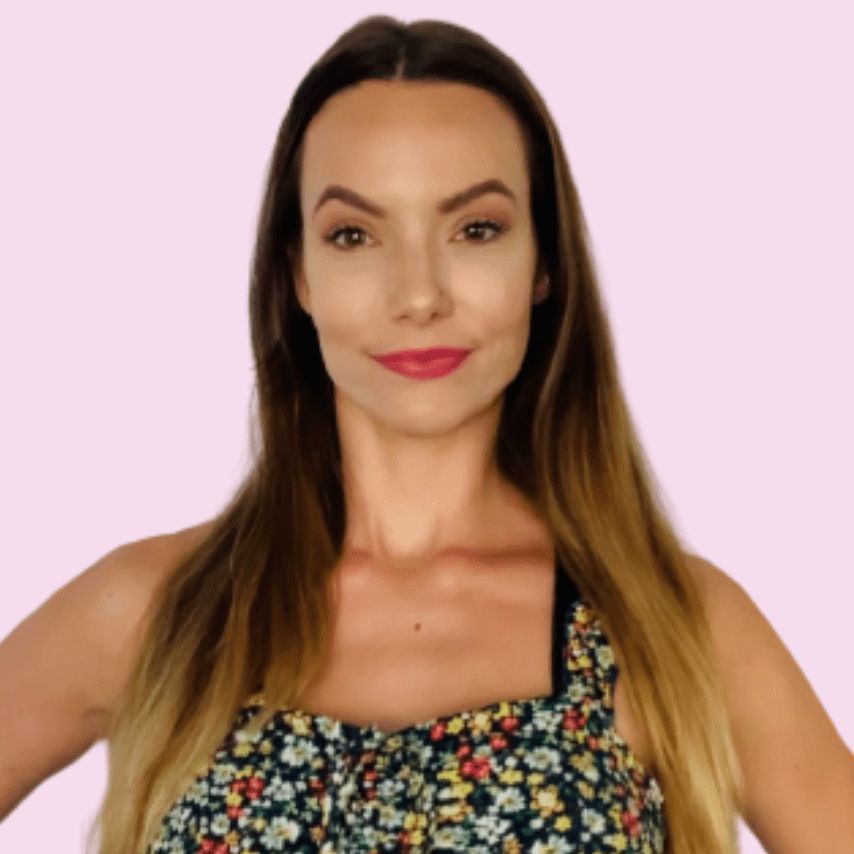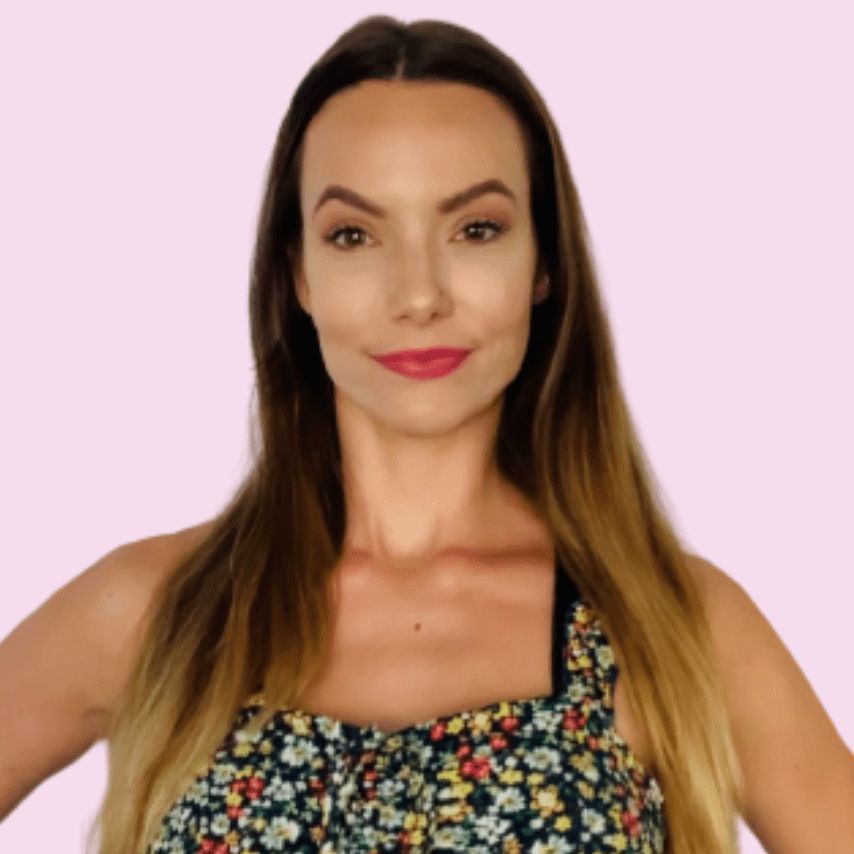 Girl Work It | Career & Life Coaching
---
Responds in about 2 hours
Introduction:
𝐇𝐢! 𝐌𝐲 𝐧𝐚𝐦𝐞 𝐢𝐬 𝐋𝐢𝐬𝐚 𝐚𝐧𝐝 𝐈'𝐦 𝐭𝐡𝐞 𝐅𝐨𝐮𝐧𝐝𝐞𝐫 𝐨𝐟 𝐆𝐢𝐫𝐥 𝐖𝐨𝐫𝐤 𝐈𝐭- a mindfulness career and life coaching company dedicated to helping ambitious women, from all walks of life, intentionally create the life of their dreams. Some of our most popular services include - Career coaching and goal setting - Career exploration - Mindfulness and mindset coaching - Stress reduction and "reverse burnout" strategies - Job search assistance and resume distribution - Resume and LinkedIn portfolio build outs - Workplace performance and leadership training - Interview prep and salary negotiation - Trauma and childhood healing - Confidence building and imposter syndrome elimination - Meditation and breath work techniques - And much more! 👉 𝐖𝐡𝐚𝐭 𝐦𝐚𝐤𝐞𝐬 𝐆𝐢𝐫𝐥 𝐖𝐨𝐫𝐤 𝐈𝐭 𝐝𝐢𝐟𝐟𝐞𝐫𝐞𝐧𝐭? 💎 We consider the impact a career has on your life and emotional well-being by utilizing a complete holistic approach to help you achieve the career and lifestyle of your dreams. 📞 𝐋𝐞𝐭'𝐬 𝐜𝐡𝐚𝐭! 💬 ✔ If you're ready to intentionally create the career and lifestyle of your dreams... ✔ If you're ready to feel happy, successful, and proud with yourself and the work you do every day 👉 Send me a message here on Thumbtack. We'll set up a consultation to chat more about your goals and how we can help you achieve the career and lifestyle that truly sets your soul on fire 🔥 👉 𝐃𝐨𝐞𝐬 𝐭𝐡𝐢𝐬 𝐬𝐨𝐮𝐧𝐝 𝐥𝐢𝐤𝐞 𝐲𝐨𝐮? 💎 You feel stuck in a career or company that lacks opportunity for growth 💎 You're ready to trade in your "job" for a fulfilling, healthy, and purpose-driven "career calling" 💎 You're over-worked, under-valued, and under-paid in your role 💎 You're stuck in a toxic work environment and want out 💎 You're applying for jobs and getting rejected not getting any offers 💎 You struggle to clearly articulate your transferable skills and experiences in your resume, LinkedIn profile, and verbal presentation 💎 You feel unmotivated, bored, or uninspired in your career 💎You struggle to market yourself to employers We exist to help you 👇 ✔ Upgrade your mindset (eliminate imposter syndrome, gain more confidence, stress reduction, reverse burnout, breathwork, meditation, trauma healing, etc) ✔ Pivot to a new career, industry, or role with complete confidence ✔ Stand out from the masses and competing applicants ✔ Successfully and easily navigate your job search ✔ Harness your "inner superwoman" to excel in the workplace ✔ Continue to advance yourself and your career with clarity for many years to come! 👉 Who do we work with? 💎 We're on a mission to help 1 million women raise their career standards, accelerate their career growth, and increase their earning potential. 💎 High-level, success-driven women most who are ready to upgrade their mindset, career path, and earning potential. 👉 What makes us different? 💎 We consider the impact a career has on your life and emotional well-being from a holistic approach. 𝐃𝐨 𝐨𝐮𝐫 𝐜𝐚𝐫𝐞𝐞𝐫 𝐠𝐫𝐨𝐰𝐭𝐡 𝐬𝐭𝐫𝐚𝐭𝐞𝐠𝐢𝐞𝐬 𝐖𝐎𝐑𝐊? Our career coaching, resume and LinkedIn makeovers, job search help, and recruiter connections have proven successful for our ladies who 💎 Receive an average salary increase of $40-$50k 💎 Earn an average of $80-$200k per year 💎 Receive interviews within 2-4 weeks 💎 Land a new job (and multiple offers) within 30-45 days 💬 𝐂𝐥𝐢𝐞𝐧𝐭 𝐓𝐞𝐬𝐭𝐢𝐦𝐨𝐧𝐢𝐚𝐥𝐬 💬 👉 "Honestly, I don't think I would've landed a job this quickly without her AND she even provided useful insight in how to negotiate salary. My coach showed me how to approach the entire process in a strategic manner. I went from frazzled and overwhelmed to employed in a matter of weeks." 👉 "The financial investment is well worth it because you will gain so much from this experience and be able to get a better job that will pay you back in triple." 👉 "To anyone thinking about getting help with their career, or changing their career, I would absolutely recommend that they reach out. It is a hard decision to make, and I am only in the beginning stages of my coaching, but I am so glad I invested in myself!" Have you ever thought to yourself... 🎉 I want to feel excited and inspired in my career again 🎉 I'm ready to be a part of a more meaningful and rewarding role 🎉 I deserve to be recognized and paid for going above and beyond 🎉 I want to feel confident in the job search process 🎉 I want to feel confident in my verbal and written presentation 𝐎𝐮𝐫 𝐦𝐨𝐬𝐭 𝐩𝐨𝐩𝐮𝐥𝐚𝐫 𝐜𝐚𝐫𝐞𝐞𝐫 𝐬𝐞𝐫𝐯𝐢𝐜𝐞𝐬 𝐢𝐧𝐜𝐥𝐮𝐝𝐞 - Career coaching - Interview prep (all types and formats) - Mock interview practice - Personal branding- resume and LinkedIn portfolio work - Salary negotiation for women - Career clarity and goal setting - Confidence and mindset coaching - Leadership training for women - Resume distribution - LinkedIn training - Recruiter connections - Job search coaching, and more :) 𝐒𝐞𝐧𝐝 𝐦𝐞 𝐚 𝐦𝐞𝐬𝐬𝐚𝐠𝐞 𝐡𝐞𝐫𝐞 𝐨𝐧 𝐓𝐡𝐮𝐦𝐛𝐭𝐚𝐜𝐤 𝐬𝐨 𝐰𝐞 𝐜𝐚𝐧 𝐬𝐜𝐡𝐞𝐝𝐮𝐥𝐞 𝐚 𝐜𝐚𝐥𝐥 𝐭𝐨 𝐝𝐢𝐬𝐜𝐮𝐬𝐬 𝐲𝐨𝐮𝐫 𝐠𝐨𝐚𝐥𝐬 𝐚𝐧𝐝 𝐝𝐞𝐯𝐞𝐥𝐨𝐩 𝐚 𝐩𝐥𝐚𝐧 𝐨𝐟 𝐚𝐜𝐭𝐢𝐨𝐧.
Payment methods
Credit card, PayPal, Square cash app, Stripe, Zelle
Currently a top pro
Top Pros are among the highest-rated, most popular professionals on Thumbtack.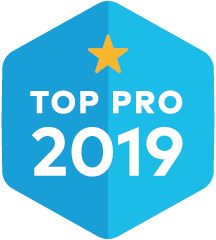 Jul - Dec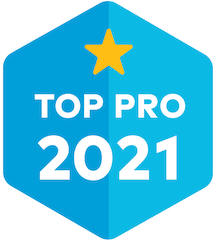 Jan - Jun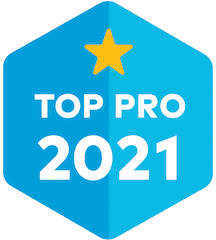 Current Top Pro
Featured Projects
37 photos
Reviews
Customers rated this pro highly for responsiveness, professionalism, and work quality.
Read reviews that mention:
---
·
Hired on Thumbtack
Hired on Thumbtack
Lisa Mein of
Resume
Chemistry created a masterpiece CV for my significant in a day 4 rush order service. The 3 of us met on a zoom conference call at 10:00 PM EST on a Thursday night. She thoroughly explained the services and products offered. She inquired about the services and was diligent in ensuring she captured the requirements in addition to educating us on what the CV layout and LinkedIn format should look like based on today's industry standards. We would HIGHLY recommend Lisa Mein att
Resume
Chemistry to do or redo anyone's
resume
, curriculum vitae or LinkedIn page any day, anytime and over any other preferred
resume
writing
service. My significant other asked for a CV masterpiece especially because of the price. Lisa delivered and we got our monies worth‼️
Details: I have a completed draft that needs revision • Information technology • Executive-level / C suite • At the pro's location • Remotely (phone or internet)
·
Hired on Thumbtack
Hired on Thumbtack
Before I contacted Lisa, I was feeling like I was applying to jobs and had no results. I graduated May of 2020 , and I was feeling really hopeless in terms of the job search. When talking to Lisa, I knew I could improve my job search game to me more effective and efficient. I did the 8 week program where I got the Linkedin and
resume
Makeover, the interview coaching, and the career discovery. I am really glad I chose to go through the program because I have been contacted about job offers much more often than I did! Thank you Lisa and Prachi!
·
Hired on Thumbtack
Hired on Thumbtack
If you need any help in your job search I highly recommend Lisa and her team. I had not done a job search in several years and was feeling overwhelmed by the process especially after getting very little response to my numerous applications. In the midst of my frustration I found Lisa through Thumbnail. We set up a Zoom and she immediately put me at ease with her confidence and knowledge of the whole job search process. I knew this would be a worthwhile investment for me. I ended up getting the Investor Package which includes career coaching + LinkedIn coaching +
resume
distribution. It was one of the best decisions I ever made. She paired me with my fabulous career coach, Prachi who understood my challenges and perfectly articulated what I needed to do to be successful at landing my next job. Her strategies were simple, logical and worked. Her team redid my
resume
and LinkedIn profile which were outdated. She showed me how to use LinkedIn efficiently as my primary job search tool. Prachi is very responsive and so kind. She also helped me navigate through the stressful interview process which was the area I needed the most help. Honestly, I don't think I would've landed a job this quickly without her AND she even provided useful insight in how to negotiate salary. My coach showed me how to approach the entire process in a strategic manner. I went from frazzled and overwhelmed to employed in a matter of weeks.
Details: Outdated resume • Financial services • Senior-level (8+ yrs experience) • Career advice / coaching • Web presence (e.g., LinkedIn) • Cover letter • Interview prep • Remotely (phone or internet)
Girl Work It | Career & Life Coaching's reply
This is amazing Zeljka! We also received your email stating you landed a new job shortly after working with us- so happy for you! I'm excited to see your career potential continue to unfold!
·
Hired on Thumbtack
Hired on Thumbtack
This was such a great experience working with
Resume
Chemistry. Lisa really took the time to listen to my frustrations and address the specific needs I had. As an entrepreneur, I hadn't really paid attention to my
resume
for years. This process really forced me to pay attention to my accomplishments and be unabashed about highlighting them. It allowed me to truly stand in my strengths seeing all I accomplished over the years. I can't wait for the team to revamp my LinkedIn. Thank you to Lisa and Prachi again!
Details: I have a completed draft that needs revision • Sales • Senior-level (8+ yrs experience) • Cover letter • Web presence (e.g., LinkedIn) • Remotely (phone or internet) • At the pro's location • My home, venue, etc.
·
Hired on Thumbtack
Hired on Thumbtack
2018 was when I started having enough after my company merged with another. For 3 years I had more and more work piled on me with essentially no raises. 3 consecutive years I had 1 or 2% raises. The final straw was when another person left and I was given their whole job for a year during the pandemic and got another 2% raise. For the last few years I'd been applying to jobs I was qualified for. Lateral moves for the same position at different companies with no luck. Then I came to the conclusion I'm not going to even like another insurance company. They are all similar. I applied to companies in other industries and thought I found some perfect jobs for me. Again, I was not selected after the first interview. That's when I found
Resume
Chemistry. I told her I was stuck in insurance for almost 9 years and I can't get out. She said "I've helped people stuck for 20 or 30 years." That statement gave me hope :) I felt stuck and overwhelmed and I was googling all this career advice that was conflicting and I was going in circles. After the consultation I felt relieved, like I'd have a plan to follow. I didn't know exactly what I was doing wrong. I work in boat insurance and I'd get rejected from other boat insurance jobs. I worked in banking and would get rejected from boat financing jobs. I've done sales and sold boats and would get rejected from companies selling marine electronics. I thought how is this possible? After our consultations it learned it wasn't my skills that were the issue, it was my presentation of myself and my skills. I was also really selling myself short. I was trying to escape my current job rather than striving for something better. My linkedin made me look like I was comfortable in my role and never leaving. It did not encourage anyone to reach out in any way. My photo had my face hidden with shadows too. Lisa fixed this and I hired a local photographer to take a new photo. I thought my
resume
was good because it would get me a first interview. The reality was it was not good. I learned the
resume
shapes the interview conversation. You need to have your career success with numbers on there. It makes the interview way more engaging and positive! Finally, I had coaching on my interview skills. It's funny looking back because I would screw up so badly. I once told a hiring manager my biggest weakness is customer service, primarily because I didn't like talking on the phone all day handling complaints about rate increases on insurance policies. I really said this and no wonder I didn't get hired. Once I had interview coaching, a presentable linkedin, and a really cool looking resume I felt more confident reaching out to people on linkedin. It's pretty organized. Lisa has a process and you have to just work through it. It is work. You have to really analyze your skills and trust the process. You have to focus on the assessments and spend the time to give Lisa the information she needs to transform your linkedin and
resume
. Overall it came out great and the way people react when I apply is so different. It was more than I anticipated. I was prepared to pay but I wasn't expecting over $400. It's difficult to pay someone you don't know on the other side of the country for career coaching services. I read the reviews, checked facebook, linkedin, and found her youtube channel. With hundreds of good reviews I figured that would be an elaborate scam. Obviously it's not a scam, and I'm glad I worked with Lisa and Prachi. The interview prep materials are super helpful and I'm on my way to a new career.
Credentials
Background Check
Lisa Mein
FAQs
What should the customer know about your pricing (e.g., discounts, fees)?

We want our clients to get the most bang for their buck! Aside from frequent promotions and discounts, we offer additional free career and job search resources for each of our clients.

What is your typical process for working with a new customer?

𝐒𝐭𝐞𝐩 𝟏. Send us a message and we'll schedule a free consultation 𝐒𝐭𝐞𝐩 𝟐. Complete your unique career profile and job search strategy 𝐒𝐭𝐞𝐩 𝟑. Review your new job-winning documents in 3-5 business days

What education and/or training do you have that relates to your work?

Our team of experts have more than 50 years' experience providing modern resumes, cover letters, LinkedIn profiles, career coaching, and more. In addition to obtaining advanced college degrees, each team member is a Certified Professional Career Coach (CPCC) and a Certified Professional Resume Writer (CPRW).