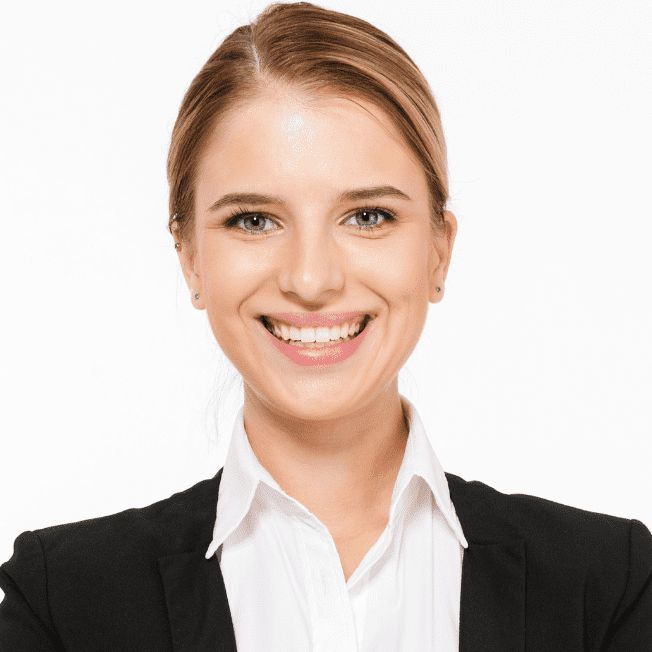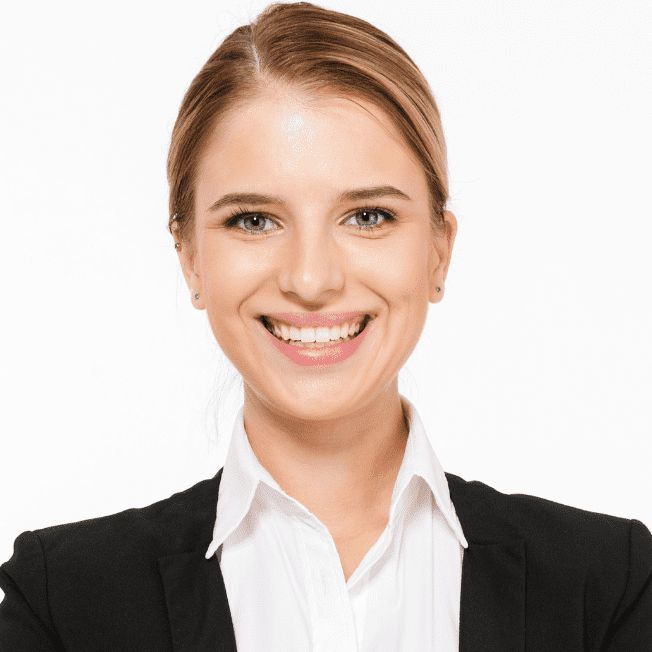 Limited-Time 20% OFF | Resume Chemistry LLC
---
It's free, with no obligation to book
Introduction:
𝐏𝐮𝐭 𝟐𝟎% 𝐓𝐨𝐰𝐚𝐫𝐝𝐬 𝐘𝐨𝐮𝐫 𝐍𝐞𝐱𝐭 𝐕𝐚𝐜𝐚𝐭𝐢𝐨𝐧 🌴 Invest your hard-earned money where it belongs! We're giving you 𝟐𝟎% 𝐨𝐟𝐟 𝐲𝐨𝐮𝐫 𝐟𝐢𝐫𝐬𝐭 𝐨𝐫𝐝𝐞𝐫 through April 14th. 👉 Send us a message today to take advantage of this special offer and claim your free resume critique, performed by a certified resume writer and career coach! 👋 𝐖𝐞𝐥𝐜𝐨𝐦𝐞! 𝐈'𝐦 𝐋𝐢𝐬𝐚.. ✅ 𝐒𝐞𝐧𝐢𝐨𝐫 𝐂𝐚𝐫𝐞𝐞𝐫 𝐂𝐨𝐧𝐬𝐮𝐥𝐭𝐚𝐧𝐭 ✅ 𝐂𝐞𝐫𝐭𝐢𝐟𝐢𝐞𝐝 𝐑𝐞𝐬𝐮𝐦𝐞 𝐖𝐫𝐢𝐭𝐞𝐫 ✅ 𝐂𝐞𝐫𝐭𝐢𝐟𝐢𝐞𝐝 𝐂𝐚𝐫𝐞𝐞𝐫 𝐂𝐨𝐚𝐜𝐡 ✅ 𝐉𝐨𝐛 𝐒𝐞𝐚𝐫𝐜𝐡 𝐒𝐩𝐞𝐜𝐢𝐚𝐥𝐢𝐬𝐭 ✅ 𝐋𝐢𝐧𝐤𝐞𝐝𝐈𝐧 𝐒𝐭𝐫𝐚𝐭𝐞𝐠𝐢𝐬𝐭 ✅ 𝐅𝐨𝐫𝐦𝐞𝐫 𝐇𝐑 𝐏𝐚𝐫𝐭𝐧𝐞𝐫 👍 I've read thousands of resumes and LinkedIn profiles, and hired dozens of qualified candidates within the last 10 years. I know exactly what your competition is doing, how to get noticed in an ever-changing job market, and how recruiters select their ideal candidate. 𝐃𝐨𝐞𝐬 𝐓𝐡𝐢𝐬 𝐒𝐨𝐮𝐧𝐝 𝐋𝐢𝐤𝐞 𝐘𝐨𝐮? 📌 Lack confidence in your ability to highlight and identify your transferable skills on your resume 📌 Hesitant to change careers due to lack of experience or education 📌 You've been employed with one company for 10+ years and you're ready to make a career change, yet don't know where to begin 📌 Tired of getting rejection emails, even though you're qualified 📌 Recent college grad looking to get your foot in the door 𝐑𝐞𝐚𝐝𝐲 𝐭𝐨 𝐟𝐢𝐧𝐝 𝐨𝐮𝐭 𝐢𝐟 𝐰𝐞'𝐫𝐞 𝐚 𝐠𝐨𝐨𝐝 𝐟𝐢𝐭? 📞 𝐁𝐨𝐨𝐤 𝐚 𝐜𝐚𝐥𝐥 𝐰𝐢𝐭𝐡 𝐮𝐬! 📞 ❇️ Step 1- Send us a message here on Thumbtack ❇️ Step 2- Schedule a free 20-minute career consultation ❇️ Step 3- Decide on the most fitting services for your unique goals ❇️ Step 4- Review your job-winning resume portfolio in 3-5 business days 𝐈𝐧𝐝𝐮𝐬𝐭𝐫𝐲 𝐄𝐱𝐩𝐞𝐫𝐭𝐢𝐬𝐞 * Business, Management, and Administration * Finance * Hospitality & Tourism * Marketing. Sales, and Service * Information technology * Arts & communication * Engineering, manufacturing, and technology * Human services * Healthcare & Pharmaceuticals * Government and public administration * Law, public safety, corrections, and security * And More! 𝐏𝐞𝐫𝐬𝐨𝐧𝐚𝐥𝐢𝐳𝐞𝐝 𝐂𝐚𝐫𝐞𝐞𝐫 𝐒𝐞𝐫𝐯𝐢𝐜𝐞𝐬 📋 Customized Job Search Strategy 📋 ATS Friendly, Personalized Resume Writing 📋 LinkedIn Consulting & Overhauls 📋 Online Professional Branding 📋 Resume Distribution 📋 Monthly Career Support 📋 LinkedIn Recruiter Networking Training 📋 Salary Negotiation Coaching 📋 Career Coaching & Interview Prep (Virtual & In-Person) 📋 And More! ⭐️⭐️⭐️⭐️⭐️ 💬 "𝐓𝐡𝐞 𝐫𝐞𝐬𝐮𝐥𝐭𝐬 𝐰𝐞𝐫𝐞 𝐚𝐦𝐚𝐳𝐢𝐧𝐠 𝐚𝐧𝐝 𝐞𝐱𝐜𝐞𝐞𝐝𝐞𝐝 𝐦𝐲 𝐞𝐱𝐩𝐞𝐜𝐭𝐚𝐭𝐢𝐨𝐧𝐬. 𝐁𝐲 𝐭𝐡𝐞 𝐬𝐞𝐜𝐨𝐧𝐝 𝐰𝐞𝐞𝐤 𝐨𝐟 𝐦𝐲 𝐬𝐞𝐚𝐫𝐜𝐡, 𝐈 𝐡𝐚𝐝 𝐚𝐥𝐫𝐞𝐚𝐝𝐲 𝐜𝐨𝐦𝐩𝐥𝐞𝐭𝐞𝐝 𝐨𝐯𝐞𝐫 𝟏𝟎 𝐢𝐧𝐭𝐞𝐫𝐯𝐢𝐞𝐰𝐬 𝐚𝐧𝐝 𝐡𝐚𝐝 𝟐𝐧𝐝 𝐢𝐧𝐭𝐞𝐫𝐯𝐢𝐞𝐰𝐬 𝐬𝐜𝐡𝐞𝐝𝐮𝐥𝐞𝐝 𝐰𝐢𝐭𝐡 𝐚𝐥𝐥 𝐨𝐟 𝐭𝐡𝐞𝐦. 𝐎𝐧 𝐭𝐨𝐩 𝐨𝐟 𝐭𝐡𝐚𝐭, 𝟑 𝐫𝐞𝐜𝐫𝐮𝐢𝐭𝐞𝐫𝐬 𝐰𝐡𝐨 𝐈 𝐝𝐢𝐝 𝐧𝐨𝐭 𝐤𝐧𝐨𝐰 𝐫𝐞𝐚𝐜𝐡𝐞𝐝 𝐨𝐮𝐭 𝐭𝐨 𝐦𝐞 𝐯𝐢𝐚 𝐋𝐢𝐧𝐤𝐞𝐝𝐈𝐧. 𝐈𝐭 𝐰𝐚𝐬 𝐚𝐰𝐞𝐬𝐨𝐦𝐞. 𝐓𝐡𝐞 𝐢𝐧𝐯𝐞𝐬𝐭𝐦𝐞𝐧𝐭 𝐈 𝐦𝐚𝐝𝐞 𝐰𝐢𝐭𝐡 𝐑𝐞𝐬𝐮𝐦𝐞 𝐂𝐡𝐞𝐦𝐢𝐬𝐭𝐫𝐲 𝐡𝐚𝐬 𝐩𝐚𝐢𝐝 𝐨𝐟𝐟 𝐰𝐚𝐲 𝐦𝐨𝐫𝐞 𝐭𝐡𝐚𝐧 𝐈 𝐞𝐱𝐩𝐞𝐜𝐭𝐞𝐝. 𝐈 𝐬𝐡𝐮𝐭𝐭𝐞𝐫 𝐭𝐨 𝐭𝐡𝐢𝐧𝐤 𝐰𝐡𝐞𝐫𝐞 𝐈 𝐦𝐢𝐠𝐡𝐭 𝐛𝐞 𝐢𝐟 𝐈 𝐡𝐚𝐝 𝐧𝐨𝐭 𝐰𝐨𝐫𝐤𝐞𝐝 𝐰𝐢𝐭𝐡 𝐲𝐨𝐮 𝐚𝐧𝐝 𝐲𝐨𝐮𝐫 𝐭𝐞𝐚𝐦. 𝐓𝐡𝐚𝐧𝐤 𝐲𝐨𝐮 𝐟𝐨𝐫 𝐚𝐥𝐥 𝐲𝐨𝐮 𝐡𝐚𝐯𝐞 𝐝𝐨𝐧𝐞 𝐭𝐨 𝐡𝐞𝐥𝐩 𝐦𝐞 𝐟𝐢𝐧𝐝 𝐦𝐲 𝐧𝐞𝐰 𝐜𝐚𝐫𝐞𝐞𝐫. 𝐌𝐮𝐜𝐡 𝐚𝐩𝐩𝐫𝐞𝐜𝐢𝐚𝐭𝐞𝐝!!!! " - 𝐄𝐝 𝐙 𝐎𝐮𝐫 𝟔𝟎-𝐃𝐚𝐲 𝐈𝐧𝐭𝐞𝐫𝐯𝐢𝐞𝐰 𝐆𝐮𝐚𝐫𝐚𝐧𝐭𝐞𝐞 🏆 If you don't receive more interviews within 60-days, we'll revamp your job search strategy and rewrite your resume.. for free. 𝐀 𝐒𝐧𝐞𝐚𝐤 𝐏𝐞𝐞𝐤 𝐀𝐭 𝐎𝐮𝐫 𝐏𝐫𝐨𝐟𝐞𝐬𝐬𝐢𝐨𝐧𝐚𝐥 𝐖𝐢𝐧𝐬 🏆 Our successful clients have been hired for Fortune 10, 25, 50, 100, and 500 companies, including big tech companies such as Google, Amazon, and Microsoft. 🏆 Nearly 75% of our total clients earn at least $90K annually 📝 𝐈𝐧𝐭𝐞𝐫𝐞𝐬𝐭𝐞𝐝 𝐢𝐧 𝐬𝐞𝐞𝐢𝐧𝐠 𝐬𝐚𝐦𝐩𝐥𝐞𝐬 𝐨𝐟 𝐨𝐮𝐫 𝐰𝐨𝐫𝐤? We've got you covered. Head on over to the image gallery below for more details. 𝐒𝐞𝐧𝐝 𝐮𝐬 𝐚 𝐦𝐞𝐬𝐬𝐚𝐠𝐞 𝐭𝐨 𝐬𝐜𝐡𝐞𝐝𝐮𝐥𝐞 𝐚 𝐟𝐫𝐞𝐞 𝐜𝐨𝐧𝐬𝐮𝐥𝐭𝐚𝐭𝐢𝐨𝐧 𝐭𝐨𝐝𝐚𝐲!
Overview
4 similar jobs done near you
Payment methods
Credit card, PayPal, Square cash app, Stripe, Zelle
Currently a top pro
Top Pros are among the highest-rated, most popular professionals on Thumbtack.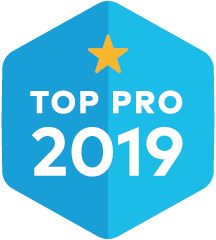 Jul - Dec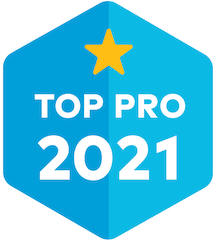 Jan - Jun
Photos and Videos
11 photos and 8 videos
Reviews
Customers rated this pro highly for responsiveness, professionalism, and work quality.
Read reviews that mention:
---
Resume Writing
As someone who hadn't had to make a
resume
before, I didn't know where to start or how best to describe myself to optimize my marketability. Lisa and her staff, after collecting information from and about me, produced a comprehensive set of documents for a job search that were far and above what I could have made, both in style and in content, highlighting points they knew to be important. Additionally, they were patient with my litany of questions and with my extended time frame.
Resume Writing
I enjoyed my initial conversation with Lisa. She gave great advice and I felt that she paid attention to what I had to say as well. I love my
resume
and look forward to sending it to future employers in the near future.
Resume Writing
Working with Lisa was wonderful. When we initially spoke she was very thorough in her recap of what her action plan was and when I received the updated
resume
she was able to capture everything that I was looking for. Well worth it!!
Resume Writing
Lisa did an amazing job on my
resume
revamp. I found her to be very professional and prompt per her commitment. I would use her in the future for any professional service she provides pertaining to job services
Resume Writing
I had an outdated
resume
and to further compound my problems, I was seeking employment in a new field I had never worked before. Lisa was prompt in her responses and professional in her work, always seeking feedback on my part. In the end, she produced a professional grade
resume
that gave me the boost of confidence I needed! Very satisfied with the services I received.
Credentials
Background Check
Lisa Mein
FAQs
What should the customer know about your pricing (e.g., discounts, fees)?

We want our clients to get the most bang for their buck! Aside from frequent promotions and discounts, we offer additional free career and job search resources for each of our clients.

What is your typical process for working with a new customer?

𝐒𝐭𝐞𝐩 𝟏. Send us a message and we'll schedule a free consultation 𝐒𝐭𝐞𝐩 𝟐. Complete your unique career profile and job search strategy 𝐒𝐭𝐞𝐩 𝟑. Review your new job-winning documents in 3-5 business days

What education and/or training do you have that relates to your work?

Our team of experts have more than 50 years' experience providing modern resumes, cover letters, LinkedIn profiles, career coaching, and more. In addition to obtaining advanced college degrees, each team member is a Certified Professional Career Coach (CPCC) and a Certified Professional Resume Writer (CPRW).