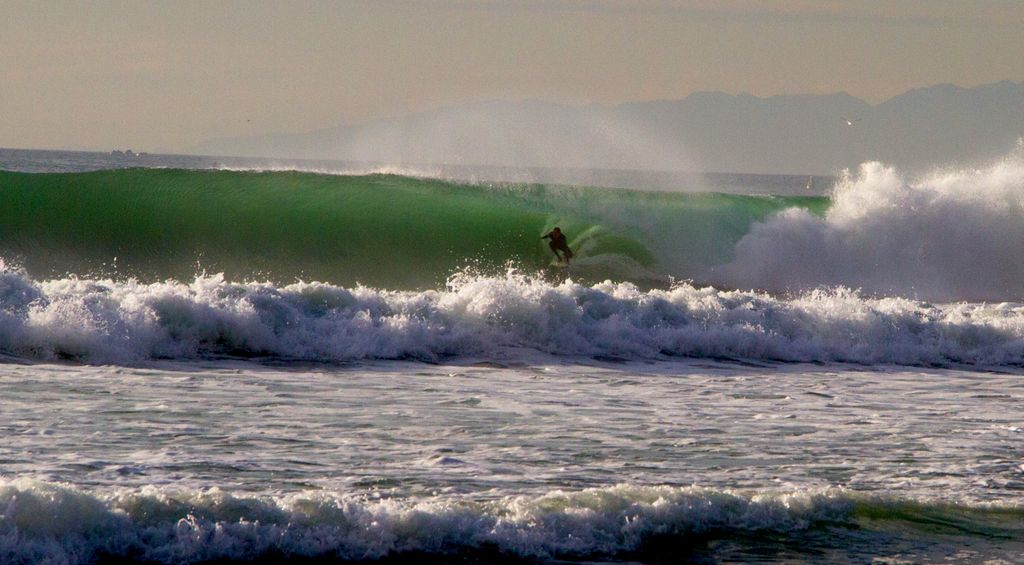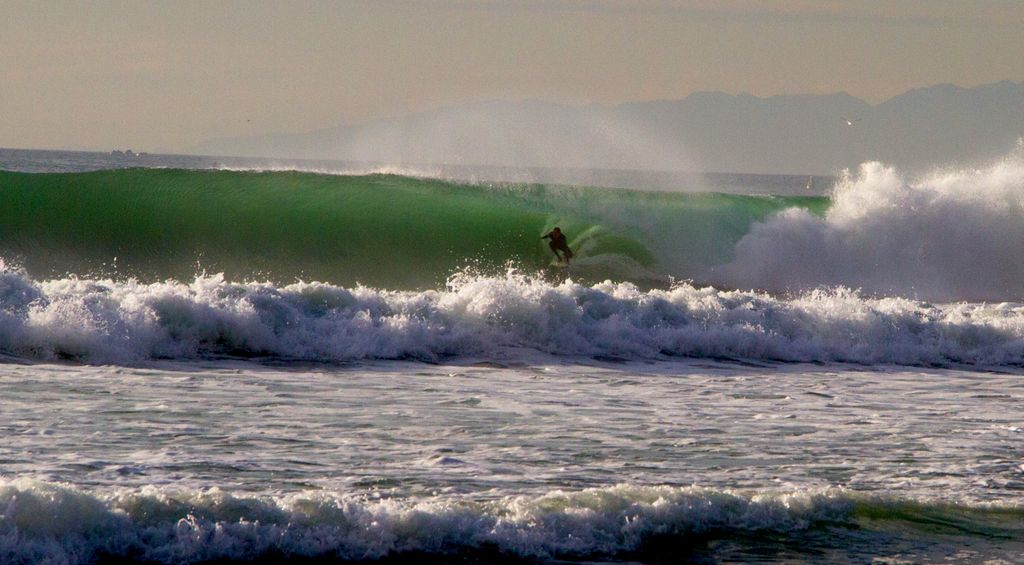 Aloha Brothers Surf Lessons
---
Sorry this pro can't do your job, but we know other pros who can.
Introduction:
I was born on O'ahu and raised in its waters. I have been addicted to the ocean since I can remember. I absolutely love it. It is my biggest passion without a doubt and my enthusiasm for it is electric. You will get zapped!!! Zzzzt... Seriously though, one of the things that I truly enjoy about teaching surfing is watching someone stand up for the first time. It enables me to vicariously relive my initial stoke through them. It also makes me a fun teacher if I do say so myself. I just want to see you succeed and have fun while you're at it... Sharing in the stoke of watching someone stand up for the first time... As a language teacher as well, I really get a kick out of watching my students gain proficiency in another language. I just love feeling like I am making a positive impact on someone's life by teaching them something new and useful... Believe me, surfing is very useful!!!
Featured Projects
120 photos
Reviews
Exceptional 5.0
27 reviews
---
My husband and I had two beginner lessons with Nick during our week in Venice. He's a great guy and fantastic surf instructor. We were staying nearby so we just showed up at his door, and even though he is really busy he fit us in for lessons. He mentioned to us he had been surfing since he was 5 and you can tell! He gives very detailed feedback every time you try and catch a wave and you can really feel yourself building your muscle memory and improving each time. I took my first lesson with another surf school (outside of this area) and definitely noticed a huge difference with Nick. We learned alot in a short time and had fun doing it. Couldn't recommend these guys more highly!
Put myself in Nick's hands with my first time ever on a board. In no time at all, I was getting up, and thinking, shit, I can do this. Nick was a great teacher, telling me exactly what I needed to do and what I was doing wrong. Highly recommended.
Aloha Brothers is a great surfing school. Located only a few blocks from Venice beach and provides all the necessary equipment. Highly recommend Nick Fowler who is a really awesome instructor. We learned a lot in our 1st lesson and also got great advice on equipment. Cant wait for our next lesson with Nick. Surfing is SoOo Muuuuch Fun !! = )
·
Hired on Thumbtack
Hired on Thumbtack
I have been moved to LA for a year and always wanted to surf. For a new sport, a good instructor is essential, I can say Nick is the man. I have already had 4 lessons with Nick and planned to have more until I can ride alone. What differentiates Nick from other instructor is that he will let you get in the water right after the essential warm-up preparation. We all know practice is the thing. The more time you spend in the water, the better you surf. Nick will be with you in the water all the time. He is super friendly and he has eyes on you. He will teach you how to read the wave, the timing and he reminds you all the time the rights and wrongs. You do learn the rules of surfing aside the techniques. In my very first lesson, I was a complete beginner, and at the end I was able to catch a couple of waves, I wasn't expecting that much to be honest! In my second class I apparently had more control and better timing get in. Nick started to let me catch and ride alone in my 4th lesson, sometimes I can do it right and for those I failed Nick helped me on analyzing what should be done correctly. I am progressing and thanks Nick. Looking forward to my next lesson!
·
Hired on Thumbtack
Hired on Thumbtack
I specifically chose Nick to be my surf instructor based on the glowing online reviews that I'd read. Little did I know that lessons with Nick would exceed even those high expectations. Not only is he an awesome teacher, but he really makes you feel like a longtime friend decided to help you learn to surf. I scheduled six consecutive lessons with Nick. I found that his talent in both the physical demands of surfing, and his clear and concise instructional style made each 90 minute session fly by, and yet each was packed with information on technique, form, and safety. If you pay close attention, you might pick up a few foreign language tips, since he speaks five languages fluently and teaches them professionally! (Wow!) Whether you are a first time surfer, or an experienced one, Nick's laid back personality will ensure you don't feel pressured to go past your limits, but you still feel like you've been challenged. He custom tailors the emphasis of each lesson to the individual, and, he's always encouraging. At the end of your lesson, you'll feel sorry that it went so fast, but exhilarated for the next session. In short, if you're shopping around, look no further. Hire Nick!!
FAQs
How did you get started doing this type of work?

I never thought of what I do as work. Surfing and communicating via different languages are two things I love. They are both so challenging and rewarding simultaneously. Plus being a freelance language/surf instructor enables me to have flexible hours... Which enables me to travel to new places, (preferably with good surf and one of the languages I speak spoken there). Plus I get surf whenever it's pumping, which is major! I got into teaching languages one day when a tutoring agency called me out of the blue after seeing my resume on-line and asked me if I could really speak all the languages I claimed to speak fluently. Next thing you know I was working for them and not receiving half of what they were charging for my services. I thought to myself, what's to stop me from striking out on my own... And I did... As far as giving surf lessons is concerned, all my life people have asked me to teach them how to surf and for the most part... I have... Not too long ago, I taught a friend who recommended me to another friend and that friend recommended me to another friend who recommended me to yet another friend... At that point, the gears started rotating a little in my hand. I thought to myself, I love surfing and I love making people happy teaching them how to surf, but I am going to sustain this habit I am going to need to earn some money along the way. So I did some market research, looked into what was out there and decided why not?! Given my fortunate background, being born and raised on O'ahu, the literal birthplace of surfing... I believe I am more than qualified to help out beginners.