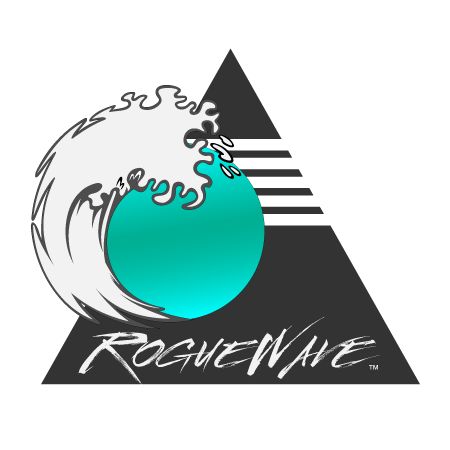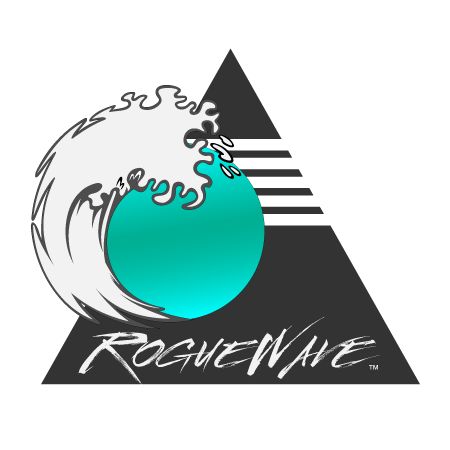 Introduction:
RogueWave Studio is a boutique Music Production studio located near Boulder, Colorado. We specialize in high-end Music and Audio Production, Composition, Arrangement and Sound Design. We operate a state of the art recording studio capable of critical audio recording, editing, overdubbing, mixing, 5.1 surround sound, and mastering. The control room is designed around an API all discrete analog console, providing stunning audio clarity, warmth, and punch. This is the real "mojo" behind many hit records and remains the respected format used by many top engineers, producers, and audio purists worldwide. Our studio emanates a world class atmosphere, surrounded by fine art, dim lighting, flying faders, VU meters and of course glowing tubes. Not only do we have the instruments and equipment on hand to rival larger facilities, we have the musical talent and audio expertise to produce music for soloists, signed artists, and those seeking label recognition. We enjoy many roles, some of which include gathering ideas for a project, selecting songs and/or musicians, coaching the artist and musicians in the studio, controlling the recording sessions, and supervising the entire process through mixing and mastering. A key asset of RogueWave Studio is our ability to create quality recordings that match both the musicians' and producers' plans. The end result of this process is the creation and publication of quality musical work. We stand behind every project and our commitment to deliver only the very best in audio, and music production. Let us bring your music to life!
Payment methods
Apple Pay, Cash, Check, Credit card, PayPal, Stripe, Venmo, Zelle
Reviews
Customers rated this pro highly for professionalism, work quality, and value.
Read reviews that mention:
---
·
Hired on Thumbtack
Hired on Thumbtack
I really enjoyed being able to find someone who would help me write and professionally
record
a song as a gift! The song came out amazing and will be returning as a customer the next time I'm looking to
record
a song.! If you're looking for someone to help
record
a song, this is the place to be! I couldn't recommend anyone better!
Details: Lyric writing • Songwriting • Ballad • The songwriter travels to me • I travel to the songwriter
·
Hired on Thumbtack
Hired on Thumbtack
Jayson was great to work with. The sound quality was much higher than I was getting at home. Looking forward to going back.
Details: 26 - 44 years old • Singing and instrumentals • Rock • 5 tracks • 31 - 60 minutes • Mastering • Mixing • Pre-production • Editing • Post-production • Morning (9am - noon) • Early morning (before 9am) • Late afternoon (3 - 6pm) • Early afternoon (noon - 3pm) • Evening (after 6pm) • Over $500 • I travel to the audio recording studio
·
Hired on Thumbtack
Hired on Thumbtack
Jayson was great to work with. He was very helpful and creative in his role as a sound engineer for my project. His music production skills were instrumental in creating an excellent final product.
Details: 65 or older • Singing and instrumentals • Rock • 5 tracks • 16 - 30 minutes • Mixing • Editing • Post-production • $300 - $500 • Morning (9am - noon) • Early afternoon (noon - 3pm)
·
Hired on Thumbtack
Hired on Thumbtack
RogueWave believes in customer satisfaction - very fun, yet professional. Very talented and diverse skillset. Would definitely go back!
Fantastic, professional, creative and talented
Record
Producer. We couldn't have been happier working with Jayson at RogueWave Studio!
Credentials
Background Check
Jayson Vannini
FAQs
What is your typical process for working with a new customer?

Record a song, post it online, watch it go viral..and you're famous overnight. While it's not that EASY, it is that SIMPLE. But before any of that can happen, you must first know the process of how music actually is recorded. I will break it down for you in 4 steps…from start to finish. Step 1: The Recording Process I use a process known as multitrack recording, where each instrument is recorded separately and combined later in a "mix". This offers two BIG advantages: It allows engineers to mold and shape the sound of each instrument independently of the others. It allows each instrument in a song to be recorded one at a time. While the actual steps in the process vary from engineer to engineer, here a general guideline of how it works: 1. Create a Track to Follow The first step is creating some kind of guide for the other instruments to follow along with using a simple click/metronome to set a tempo or a pre-recorded drum loop since not all musicians can follow click tracks. After an instrument or group of instruments are recorded as the guide, then "over-dubbed" one at a time, until the original can be deleted or "scratched". 2. Record the Rhythm Section As any musician knows, the rhythm section is the foundation of any song. When bands play together, everyone follows the drums/bass. In songs that lack drums/bass, another rhythmic instrument (such as acoustic guitar), can be used instead. 3. Record the Harmonies Once you've built a good foundation, next it's time to add to it by creating a chord structure. Depending on the song, that could mean adding rhythm guitar, piano, synths, horns, etc. With a basic chord progressions now in place, next it's time to record melodies 4. Recording the Melodies Since most songs use a combination of instruments to form the melody It makes sense that whichever ones are most dominant (usually lead vocals/lead guitar) be the ones you record first. Then afterwards, you can fill in the gaps with all the supporting melodies. After that, all that's left is… 5. Add Color To put the finishing touches on your song, you add all those little nuances that add color and flare to the main tracks. Common examples might include: Background vocals Percussion fills Piano fills Sampled sound effects Once you're happy with everything, you're ready for the next phase… Step 2: The Editing Process Now that you've finished recording your tracks, it's time to clean them up. There will always be SOME mistakes that can and should be fixed with the amazing editing tools available in the DAW's.. Typically, editing is made up of 5 common tasks: Arrangement Comping Noise Reduction Time Editing Pitch Editing With arrangement, you take an overall look at everything you've done so far, to evaluate what works, and what doesn't. For example, you could: Delete entire tracks that don't add value Cut out sections of tracks that clutter the mix Move a section to a new part of the song Delete entire sections of the song altogether With comping, you compare the duplicate takes of each track, and select the best one. If you like, you can even select best phrases from each take and combine them all into one track. With noise reduction, you cut all sounds before, after, and in-between each section of audio where the instrument is playing. This means removing: Background voices Amp hissing Footsteps Chair squeaks Breaths or just dead air To reduce noise further, you can add a high-pass filter beneath the lower frequency range of non-bass instruments, to remove rumbling sounds. With time editing, you can fix off-beat notes, using one of two methods: There's the "cut and paste" method, which works well on percussive instruments. There's the "time-stretching"method, which works well on almost all instruments. With pitch editing, you can shift any sour note back on-pitch, using Auto-Tune or any similar software. Normally it's used on vocals, but it also works well on most melodic instruments. Step 3: The Mixing Process Once the tracks are arranged exactly as you like the next goal is to make them blend as one cohesive unit though the process of "mixing". While mixing is an art form in itself, and can be done in many way there are certain fundamental tasks that everyone does. Common examples include: Balancing levels, this is done so that no instrument sounds too loud or soft in relation to the others. Panning tracks, this gives each instrument it's own space in the stereo-image, much like each musician has his own space on-stage. Equalization, this crafts a unique space in the frequency spectrum for each instrument, so that no two sounds compete for the same band of frequencies. Compression, this levels out the dynamic range of an instrument so each note is heard clearly, and the mix sounds louder as a whole. Reverb, this creates 3-dimensional space for the mix, adding a sense of depth, and unifying the instruments under one room-sound. Automation, this allows you to change settings at different points in the song, to give your mix a sense of movement. Once you've used these tools to craft your mix, and it sounds great, it's finally time for the last step. Step 4: The Mastering Process Before your song is ready to be mastered all tracks must be re-recorded down to a single stereo file or "bounced", as it's commonly known. Once that's done, various mastering techniques are used to put the finishing touches on your song, so it sounds even better. Common Mastering techniques include: Maximizing Loudness, this is done through further compression and limiting, so the average signal level over time is as high as possible, without sacrificing too much dynamics. Balancing Frequencies, this is done through further EQ, and a process known as multi-band compression, which can compress individual frequency bands separately from the rest of the spectrum. Stereo Widening, this done with a special plugin designed to add an additional sense of "width" to the higher frequencies in your mix. Once everything sounds perfect, the track is converted to its appropriate sample rate/bit depth. For example, CD audio is 44.1 kHz/16 Bits. To put it simply, mastering is hard. And if you don't know what you're doing, you can easily make things worse, rather than better. That's why it's standard practice for mix engineers outsource the work to a "mastering engineer", rather than doing it themselves. However, great mastering engineers cost a lot of money, which not everyone has, or cares to spend. Is mastering really necessary? Decades ago, when all studio recordings were intended for sale, everything was mastered. Today however, now that many amateur recordings are done "just-because" home studios will often do their own mastering, or skip it entirely. And that's fine. If all you do is share your music with family and friends, then who cares? However, if you want to record music professionally, or If you simply want your work to sound as good as it can Mastering your mixes is a MUST.