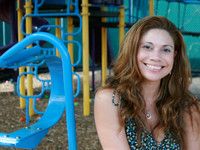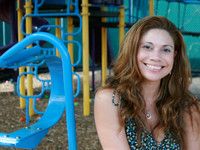 Introduction:
Trust in our quality and fast response time. We've been leading the childcare placement industry. We understand when your child becomes ill and you have no back-up care, when you need an "exceptional" nanny who makes an actual difference in your child's life, and need to trust in your child's caretaker. Our goal is to provide families with credible, educated and experienced professional caregivers, allowing us to follow our mission: "making a difference in each child we serve". We offer: * superior customer service: Our unique and individualized one-to-one service plans are personalized to your family's needs. * standard of quality: Our detailed screening process includes a psychological assessment and thorough structured behavioral interviews. All registered "exceptional nannies" who excel through our screening process sign nondisclosure/privacy agreements because we care and respect the privacy of our families. * We are the first and only nanny agency to train our nannies in developmental psychology such as intrinsic reinforcement based upon the principles of B. F. Skinner (1957) and E. Erikson's psychosocial development (1959). Elite Nannies On Call combines this highly effective training with frequent opportunities for children to develop within themselves the intrinsic motivation that satisfies the inner self. * a special needs division for childcare placements: We offer specialized care in developmental disabilities, autistic spectrum disorders, behavioral challenges, ADD and ADHD, and more. * reputation: We offer expertise, credibility, integrity, and knowledge from 8+ years' experience of working within the service sector within a diversified population, particularly with young children. Elite Nannies On Call makes the conscious effort to make a significant difference in the lives of the children and families whom we serve.
Photos and Videos
2 photos
FAQs
What advice would you give a customer looking to hire a provider in your area of work?

Know what your are in need of and do not settle for anything less.... Elite Nannies On Call Difference-Most, if not all, child care agencies will complete the matching process over the phone or through email. We find this too impersonal and an ineffective way to create a sustainable, reliable, and quality match. When we meet with your family for the first time, we want to get to know you, your daily routines, unique parts of your life, and anything that is of importance to you regarding the care of your children. Our goal is to find the perfect match the first time and to make a difference in each child that we serve. Elite Nannies/ Specialists use the information we gather during our in home assessment "first visit" to implement caring strategies specifically designed to meet the unique needs of your child. Since we have a Special Needs Division that focuses on children with special needs, we devote the majority of our time and resources to this endeavor. We spend this time understanding the intricacies of caring for a child with special needs and in order to truly understand the needs of their parents and families. This experience is communicated to our Nannies/ Specialists and is merged into their training and evaluation. We provide a unique service aimed at not only an extraordinary and specified care for your child but a well-rounded environment that fully reinforces the family and meets their needs. Call us and find out why we are leading the child care industry; we are because we care.