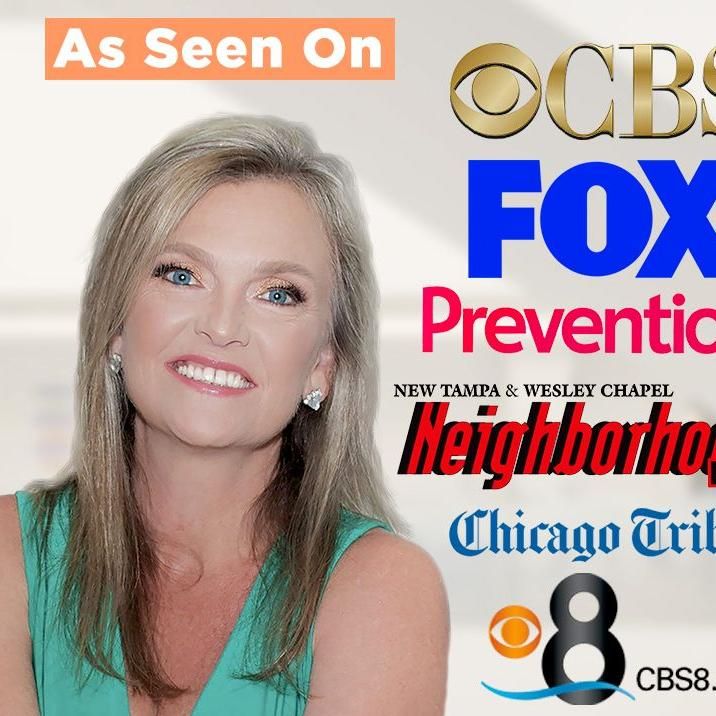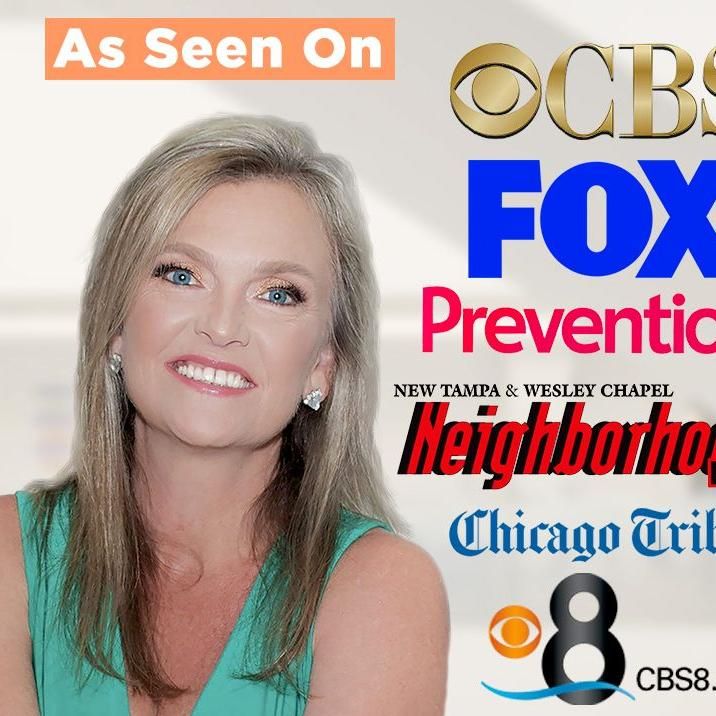 $175 hr/ Meridith Alexander /GRIT Mindset Academy
---
Responds in about 3 hours
Introduction:
Top Mindset Life and Career Coach / Epic Performance Strategist/ Corporate Trainer and Inspirational-Motivational Speaker/ Expert in GRIT and Resilience/ Powerhouse Entrepreneur / Bestselling Author [If you are interested in my motivational speaking for keynote, small group or virtual speaking events, please visit my Meridith Alexander web site, my dedicated Meridith Alexander Thumbtack speaking profile or scroll down for an overview of my speaking options.] Would you describe yourself as feeling stuck or overwhelmed personally or professionally? Maybe both? Do you feel like the years and months are ZOOMING BY with little to show for it? …Like you're not where you'd hoped you would be…? Maybe you're feeling unsure of your purpose and you find yourself day after day going through life without the same passion or drive that used to energize you? Or perhaps you have been feeling like you are destined for more… You've been ready to make a bigger move but you just can't seem to get started… Or …maybe you have already been trying… …you've "been there/ done that", spent a lot of time trying to crack the code via trial and error — even asked some well meaning friends and family members — but you keep finding yourself back at square one — lots of time, money and energy invested with nothing significantly gained. Well take a deep breath because I have helped HUNDREDS of clients who faced these same challenges discover exactly what had been causing the problems— and then (YES!) GO ON TO CHANGE THEM! This is "not your mama's coaching" and this is not a process where I'm expecting you to magically and mysteriously come up with your own solutions. What has prompted all of the rave review testimonials is a proven new approach that marries some of the most effective "outer game" strategies with some of the most impactful inner game breakthroughs — in an accessible way that clearly (check out my reviews) my clients not only love but that they find to be life changing. I call this my G.R.I.T. EPIC YOU FORMULA. However, a little disclaimer here: real results require more than just a fleeting "wouldn't it be nice it…" You have to be committed to change. Committed to executing the process even when it requires that you be "coachable". Real sustainable results aren't something you can learn from a quick hack. And, respectfully, if you could come up with these strategies on your own, you probably wouldn't be here reading this. My clients who achieve the fastest, most remarkable results realize that the top 1% achievers didn't just "learn" these skills. They are blowing through boundaries, turning heads and doing "impossible things" because they were willing to do what it took to master them. And you can too. How do you get mastery and that winning edge? Through coaches and mentors who they themselves have been investing tens of thousands (or in cases like mine, hundreds of thousands) over decades of time studying and training with the best of the best. And they have years and years of diverse life experience to draw from. As one of my clients said, "When I finally stopped expecting the best training to be the cheapest and the cheapest to be the best, my results immediately began getting better…You don't train in a few months to coach the world series. Why would I want anyone with only minimal life experience to coach ME?" So…. If you are still reading this, it probably means that you are READY to stop dreaming and talking and wishing. You're ready to take the plunge (it's normal for it to be a bit scary), committed to taking action and yearning to actually SEE some real change. Here's the scoop— My programs are for you if you answer "yes" to any of the following: --You're feeling like you've been living these past few months (maybe even years) on a hamster wheel. --You're not sure what you want to do next or even if the type of change that you want is even possible — or realistic. What you do know is that you're no longer willing to tolerate being only semi-committed to living your best life. The time to get off this spinning wheel is NOW. --You're ready to stop being average and playing small just because that's what you've done that in the past. --You want to turn a new page, a new chapter and feel like you're finally making a difference in other people's lives as you upgrade your own. --Professionally, you've been struggling to get your potential recognized and rewarded in a way that allows you to advance faster, spend more time doing more fulfilling work and achieve the industry accolades that you know that you're worthy of. --You've checked off all the boxes. You've done everything "right" but you don't feel like you thought you would feel by now. From the outside, everyone thinks that you're doing great, but inside it feels empty and soul crushing. --You're feeling like you have lost yourself. Your motivation is lacking. You're not even sure what you're passionate about and you're concerned that if you don't make some important changes now that you'll end up with tons of regrets and going through life only half alive. --You're overwhelmed with choices. You have too many ideas. There are lots of shiny objects on your radar and you're tired of being talked into following the sparkly "du jour". You're tired of the disappointments. The confusion. You know that you need guidance based on real experience, true clarity and personalized training in order to create a solid action plan. --You are looking for a proven system that has helped hundreds of clients obliterate the obstacles between them and their success. A system that can also create unflappable, cannot-be-crushed confidence so that you can not only enjoy more income and a better lifestyle but actually feel like you are making a bigger impact and experiencing life with more joy, security and freedom than previously seemed possible. --You know that you need more than the standard potpourri of podcasts, online courses, "how to" tutorials, webinars and "free downloads" to break the current cycle. And you're willing to invest in yourself (even if you've invested in programs before and this means giving it "one last shot"). --You want more than a novice accountability coach. You want experienced coaching combined with expert mentoring backed up by decades of training by some of the world's top experts in numerous diverse fields ranging from mindset and NLP to branding, marketing and corporate leadership. --You want freedom from money worries, time struggles, work/life discord, health problems and living with building anxiety and fear. You're ready to literally makeover your life if that will allow you to finally look into that mirror and say, "you're freaking amazing!" --You're excited to dive in immediately, knowing that from the moment that you enroll in my programs that we are going to hit the ground running, give you access to me and as a bonus start giving you access to my community events including spotlight trainings, live retreats and (for my ladies) an invitation to join my Society of Epic Women — and more…! So…. You are most likely a good fit and can most likely expect to be accepted into one of my programs if your "hot buttons" look something like these: --You want to feel like you're making an impact. Financially secure and hopefully abundant yet at the end of the day you want to feel like you are helping others in a way that expands them rather than leaving them depleted. -- You want to reignite a sense of passion, play, joy and pride in who you are at your deepest level. -- You want to feel connected with a community of people who love and respect you. -- You want to look in the mirror and feel proud of who you are seeing. -- You want to feel more in control of your destiny and rekindle your ability to dream and expect great solid results from the action that you take. -- Perhaps you even aspire to do what you love as a business — not needing a day job, not needing all these ways to supplement your income that aren't fulfilling. You aspire to make consistent income doing what you love and to be able to bring your calling and livelihood together. --You're yearning for clarity on your full potential for what's possible and for that moment when your life makes sense, the clouds part and all of a sudden it's less about finding something that doesn't exist than unearthing what's already there. -- You want to be seen, heard, understood and recognized for what you have to offer so that you can share your gifts in a way people can see, rather than feeling like your efforts, your contribution and your value go unrecognized. --You want to have the unshakeable confidence that comes from knowing who you are, what you want and what you're meant for… that deep sense of self that creates trust, faith and security. And even self-love. Are you aching for change -- just not sure how to do that? Your mission -- should you choose to accept it -- is to learn how to blast through whatever barriers have been currently stopping you, identify your next step forward and execute our crystal clear bullet-proof EPIC YOU action plan for unleashing your superpowers and creating a life that you love. Beginning... right…now! If you know that you are ready to see some powerful positive changes in your life but you've seen the type of frustrating results that you've been getting with other approaches or on your own, let's hop onto a complimentary FIND MY POWERFUL FUTURE NOW strategy call. I can help you CLEARLY IDENTIFY the things that have been tripping you up, help you REBOOT them and then help you to UNLEASH the best version of you out into the world with TANGIBLE RESOURCES AND STRATEGIES. Polite request: Thumbtack charges us rather heftily when you contact me, so please wait to reach out to me or do some additional exploration if you aren't feeling "ready"…if you want to know more about me or you're simply "curious". Since I guarantee to work with my clients personally, I respectfully must feel like you will be a good fit for my programs — which means that you must be "all in" and "serious" about investing in your future. Because, believe it or not, lots of people talk about wanting change but then find a never-ending sequence of "reasons" why it's not the right time to get started… Do you know that 96% of all people never even start working on their big goals? Why? Because they're too afraid to get started. They're afraid that what they really want is "impossible". (It's not. Again, check out the testimonials.) That it's too expensive. (It's an investment but many of my clients have earned promotions or started side hustles or grown businesses that increased their income by tens and tens of thousands of dollars. And yes, payment plans are available.) That they don't have the time. (My clients are usually surprised to find that these systems streamline things so beautifully that they actually feel like they gain time. They certainly gain more calm and clarity.) That they won't be able to make it work. (Again, as you can see from the feedback, many clients had tried LOTS of other things and were REALLY SKEPTICAL. Note the many reviews that say that they saw big changes even after the very first session.) Well, guess what? Studies also show that 76% of us will die regretting that we didn't stay true to ourselves. That we let others' expectations define us. That we were too afraid of failing to even try. That's a pretty scary statistic. And there's only one way to change that. Start taking better actions beginning today. So let's see if you're a good fit by reserving your complimentary FIND MY POWERFUL FUTURE NOW strategy call today. MY MISSION: You might be able to see that I love what I do. I know that the description says that I'm technically a "life coach" but I prefer the description that one of my clients inspired. She said that she thinks that my real business is helping people come even more alive. And it's true! What drives me (you might call it my MISSION) is helping you begin to realize the potential that previously might even have seemed impossible. Things that have been hiding in your blind spots --usually for decades. As I mentioned earlier, this is not basic "accountability coaching" (although we do set up finish lines and hold you accountable...wink!) Quite frankly, I am not as interested in seeing you take "busy" action as I am in seeing you accomplish results -- especially the results that on your own might not have seemed feasible. After all, Einstein even observed that you can't solve a problem with the same mind that created it so when you hire me, we become a team with one mission: your progress and ultimate success. Not looking for a full blown program? Simply finding yourself in transition in the corporate world? Then be sure to ask me about my BECOME A "JOB WINNING NINJA" program. Especially if you feel a bit weak in interviews, if you keep getting a "pass" and you know that your LinkedIn profile is anything BUT irresistible, this program is DEFINITELY FOR YOU. And it's quick too! Just need help with an interview? Plan on two hours. Want the full package with interview, resumé and LinkedIn? Then plan for four one-hour sessions. That's it. You are ready to go out there and make an impact impression! To sum it up… Whether your desire is to go further in the corporate world, reinvent yourself more powerfully on a personal level or launch a business that gives you the fulfillment that you crave, providing you the missing link to go from "wishing for change" to creating change is my unwavering promise to you! And not just any change. A positive, deliberate change that helps you begin to fall back in love with your life -- personally and professionally. I'm committed to helping you see a level of potential within yourself you might not even know has existed. Or, you simply never knew how to tap into. Much more than work/life balance or a way to generate income, I want you to achieve your ultimate life makeover where you are tossing aside the outdated approaches that no longer are working and replacing them with a life that is as impactful as it is just plain FUN! I'm Meridith Alexander. And Just A Few Years Ago, I was more than stuck. I was facing the impossible. A boulder had left my 22-year old daughter in a wheelchair with a traumatic brain injury requiring 24/7 care. I was doing my best to learn how to be her caregiver. The 4 months in the ICU at Schuyler's side had almost destroyed my business. And I remember sitting at my office desk wondering how on Earth I would be able to pay my bills? As you can imagine, it was really hard to stay positive. And I certainly was feeling anything but "epic"! I remembered when I first got the call. Schuy was in a small hospital in South America. Three heroic doctors were fighting to keep her alive. I hopped onto a plane completely engulfed in what felt like the perfect storm of emotions. Anger. Grief. Despair. Fear. But by far, the worst of all was feeling powerless. There was nothing that I wanted more than to help my daughter. I sat there zooming through the night sky at 30,000 feet when it struck me. I may not be able to control the outer game but I sure as heck could play a mean inner game. You see, I had always been fascinated by the people who emerged from great challenges absolutely epic. And specifically how they did this. I realized that I had gotten a great education but one key piece had been missing. How to learn to live. How to show up as the best version of yourself. Regardless of the chaos that might be surrounding you. Those questions lead me to study the core elements of our inner game. Ancient philosophy. Plato. Socrates. Lao Tzu. Eastern religion. Western religion. Personal Development. Spirituality. I studied energy, the science of the mind and neuro linguistic programming. The eastern arts of Tai Chi and Japan's AIKIDO. I became an avid student of Abraham Hicks and the Law of Attraction. So yes, for my daughter's sake, I said, "GAME ON!" I was ready to play the most masterful inner game of my life. I had to win! All of this chatter about the power of our minds was either real or it wasn't. And I was about to find out. Never in my entire life had the stakes felt higher. I began to apply the inner game strategies and techniques that I now share in my coaching and training. My mindset became like titanium. And the results began to reflect that. Things that were textbook "impossible" became our reality. And just a few weeks later, doctors were calling us the miracle family. So yes, we did win! Almost exactly 4 months after that boulder struck, Schuy was officially released from the hospital. Schuy had survived the unsurvivable. The "impossible" had become our "I'm Possible". That's when the G.R.I.T. EPIC YOU Formula was born. I began marrying what I had learned about the inner game to my outer game and everything changed! Clearly I was on my way to getting not only out of this abyss but to a place where I could actually wake up exhilarated by the day ahead. My formula was working! And it was working well! People began to notice. And eventually, people began to ask me to coach. To teach. G.R.I.T. Mindset Academy was born. I had discovered my calling. My passion. My purpose. And I had discovered that I could indeed thrive doing what I love. It felt almost magical. Most rewarding of all was that I had discovered that I could teach these skills to others. And literally be there watching the transformation as they went from stuck to thriving. Clients began referring other clients and the re-enrollments went through the roof. It was quite a milestone. And yet, it was just the beginning of great things to come. So today, not only has this formula allowed me to create the life that I love and fulfill my promise to the Universe, it is now transforming the lives of my clients all around the world! Every single testimonial reminds me why I'm doing what I'm doing and why I love what I do. And I firmly believe that all of this can be possible for YOU too. With a formula that incorporates some of the most high impact strategies from neuro science, top business mentors and "inner game masters" ranging from Tony Robbins to Esther Hicks, this process is much more than simply upgrading your resumé and interview skills (although I help you with those too). Yes, this process definitely teaches you the "how" (based on the "how" that is right for you). Whether your focus is on a promotion, a new job, a side hustle, a passion or a completely new YOU, I quickly realized one HUGE pitfall that virtually everyone was making: In their quest to find the Easy Button, people were skipping over the ONE THING .... Where most people are stuck ISN'T where they think that they are stuck. Yep. REALLY! They were stuck in a pattern of blindspot thinking which inevitably lead to consistently feeling stuck, overwhelmed, frustrated, insecure, filled with self doubt --- the list goes on and on. In other words, it creates a pattern of turning you into your own worst enemy. Think that's inevitable? Normal? Let's think again. Better yet. Let's change it. Beginning today. Get ready for the journey that will help you wake up feeling virtually bulletproof, excited to face your day, ready to achieve things that previously might have seemed impossible -- and in the process, help you to positively and powerfully impact the world. Apply today so that we can set up your COMPLIMENTARY 20-MINUTE EPIC FUTURE STRATEGY CALL. I'll share the #1 avoidable trap that keeps 96% of all people from achieving their dreams and why the old approach to moving forward leads to those same disappointing results. If I think that you're a good fit, I'll invite you to enroll in one of my programs so that you can begin right away turbo charging your energy, your profitability and your results. But only if you are ready to commit to showing up for yourself and taking this first step. If you're not the right fit for my program, I'll share ideas for other resources that might be better for where you currently are right now. Again, respectfully, I only work with serious clients who I think are READY to commit to making some life-altering changes. WANT TO BE A CONSULTANT/ COACH OR IMPROVE YOUR SPEAKING/ INTERVIEW SKILLS? Do you have a powerful story that you are ready to share with the world? I do have a dedicated option specifically for those of you who want to become better speakers/coaches/consultants. I can help you unleash powerful communication skills and develop your story so that listeners will be excited to hear more. FOR SPEAKING -- For businesses, I'm the motivating inspirational speaker who can not only motivate your team but who will leave your team with new perspectives and strategies to thrive in the midst of constant change and unpredictability. With programs that include "How Real Leaders Achieve Impossible Results", "Unleashing the Power of Vision, Mindset and Perspective", "Optimizing Your Greatness and Resilience for a Quantum World", "Thriving in a Remote World" and more, my keynotes, workshops and breakout events have helped hundreds of corporate team members emerge not only energized but with tangible new strategies to increase their influence, income and impact even in the midst of challenging circumstances. My innovative training system and passionate delivery of my story is known for its ability to entertain and mesmerize all who hear it. In addition to the captivating details of how this system was put to such an extreme test in my own life, I leave audiences with a blueprint of the G.R.I.T. formula that can accelerate their own success, amplify the extraordinary results in their own life and help them live more boldly, unleash their hidden potential and use their influence, purpose and passion to thrive in an era of massive change, great challenges and great rewards. Tapping into my own experience of thriving even after I became the 24/7 caregiver of my youngest daughter who was crushed by a boulder, attendees learn my 3-step process for overcoming adversity and thriving in the new quantum world where change is frequent and life is unpredictable. Key takeaways: -- How to ignite the best version of yourself by challenging what's possible. -- Identify hidden pockets of greatness and create massive results -- Gain new mastery of your mindset, learn to play at your highest level and achieve extraordinary results. I am the ideal keynote speaker for C-suite leaders and team members of companies and organizations around the world who know that not only do they want to thrive as a business but as a legacy of positive impact for generations to come even in an era of massive change and unpredictability. My message is particularly compelling for those targeting leadership, positive work culture, self-empowerment and productivity in the midst of change/ challenge. See my speaking website meridithalexander.com for videos and the most complete details. I am happy to offer customized pricing based on my corporate clients' needs. I am available for speaking events 7 days a week and I speak on stages all around the world. CREDENTIALS: NEURO LINGUISTIC PROGRAMMING CERTIFIED COACH (SUCCESS RESOURCES) CERTIFIED MASTERMIND FACILITATOR GMS GRADUATE OF THE ELITE GLOBAL MASTERING THE STAGE SINGAPORE (SRA GLOBAL) CERTIFIED TRAINER (SRA AMERICA) Mentoring and Education includes: Phillips Exeter Academy Georgetown University Esther Hicks-- 15 years including 4 times in the hot seat Abraham Hicks Law of Attraction 8 years Aikido NYAikikai and Ki Society New Peaks Quantum Leap Success Resources Global Mastermind Success Resources Making the Stage Warrior Camp Powerteam International / Bill Walsh Rainmaker/ Speaker Camp and more CEO Space Gerry Foster Branding Tony Robbins UPW Dean Graziosi KBB Marisa Murgatroyd Experience Product Masterclass Steve Olsher Podcasting for Profit Jane Atkinson Wealthy Speaker Intensive Adam Markel TedX Intensive Sam Ovens Brené Brown Mindvalley And many more. I stay connected so that I can offer you the most cutting edge information wherever you are in your journey and wherever it is that you want to go. It's your time. Step into an era of massive impact! To your EPIC SUCCESS! Meridith Alexander
Payment methods
This pro accepts payments via Cash, Credit card, PayPal, Square cash app, Stripe, Venmo, and Zelle.
Top pro status
Top Pros are among the highest-rated, most popular professionals on Thumbtack.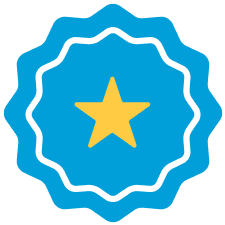 2018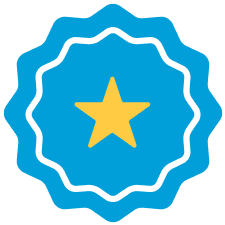 2019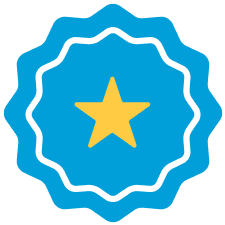 2020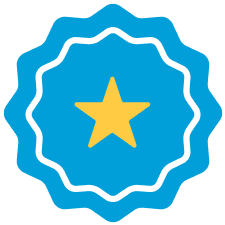 2021
Featured Projects
46 photos
Reviews
Customers rated this pro highly for professionalism, work quality, and responsiveness.
Exceptional 5.0
78 reviews
Read reviews that mention:
---
·
Hired on Thumbtack
Hired on Thumbtack
I did a single session with Meridith to go over interview techniques and skills, and chose a single session just to get a feel for
coaching
and where it fits in my
life
. I am so happy I did. She gave me great talking points and helped me come up with genuine answers to those hard and uncomfortable interview questions. I was very happy for all the help!
$175 hr/ Meridith Alexander /GRIT Mindset Academy's reply
Loved working with you, Danielle! I look forward to hearing that you have landed a job that you love and are doing great things going forward! Carpe Diem! xoxo Meridith
·
Hired on Thumbtack
Hired on Thumbtack
What can I say about Meridith! She is amazing!
Life
long hang ups was solved in just a few sessions with her. She put it into perspective that gave me permission to not hold on anymore. She gave me freedom from the chains.
·
Hired on Thumbtack
Hired on Thumbtack
This has been one of those experiences that changes everything! I've just had a handful of session so far, but I can already tell that Im feeling stronger and extremely encouraged! Motivation is up! Energy is up! Confidence is up! And best of all, my daily joy and thankfulness is changing the way I see my successes. My husband and kids are also very excited to see this version of me. I have been a stay at home mom for 14+ years and have always carried with me some big personal dreams! Meridith is helping me cut a new path to finally making those dreams a reality! I'm learning the tools and rediscovering my passions that will take me into the next stage of
life
. I did a lot of research on available
coaching
, therapy, etc … and I'm pleased to say, the 5 star reviews are true! Meridith is extremely talented and has a special gift of helping others see the value in themselves. With practical solutions and thought provoking discussions, she is truly helping me turn my fears into determination! I will be forever thankful for this experience! Meridith is a true gem!
$175 hr/ Meridith Alexander /GRIT Mindset Academy's reply
Wow, Elizabeth! Thank you! And yes, I have LOVED working with you! Your energy now is exciting. You are doing the work to not only have the "aha" moments to sustain them and to powerfully navigate any bumps that show up along the way. I am SUPER excited to see where you take this. You ARE the get it done gal. You deserve to show up full of energy and ready to take the world by storm!
·
Hired on Thumbtack
Hired on Thumbtack
Meridith is
life
changing! Having her as a
coach
has been pivotal to my growth. I met with so many people before deciding to choose her and I am so thankful I did. You will not regret it!
$175 hr/ Meridith Alexander /GRIT Mindset Academy's reply
Kim, I am so humbled by this review! I have LOVED working with you and you are a perfect example of trusting the process, applying the concepts and seeing the transformation in your life. Looking so forward to continuing to work with you and to seeing how far you take all of this!
·
Hired on Thumbtack
Hired on Thumbtack
Meridith it truly a professional when it comes to
coaching
for interviews. She gave me a wealth of insight, and also a very positive and unique approach! I am now much more confident, and was quickly able to recognize some of the things that I needed improvement on, after we went through my two sessions. I am really excited with what I have learned, and have been using my new techniques every day - with some pretty amazing results! I highly recommend Meridith for interview
coaching
! You will really enjoy working with her!
$175 hr/ Meridith Alexander /GRIT Mindset Academy's reply
Hi, Gene! It was such a pleasure working with you -- and also really wonderful to see how quickly you were able to up level your interviewing skills. You really are applying the strategies well so I feel sure that you'll see great results for years to come! Looking forward to seeing you again!
Credentials
Background Check
Meridith Hankenson
FAQs
What should the customer know about your pricing (e.g., discounts, fees)?

Pricing depends on whether client is looking for keynote, breakout sessions, coaching or customized events. Please contact me with more information to discuss budget. I have competitive pricing for packages as well as for individual events and/or services.

What is your typical process for working with a new customer?

We will start out with a consultation where we can familiarize ourselves with the client's needs and goals. From there, we will create a structure with timeline and system for achieving those goals.

What education and/or training do you have that relates to your work?

My formal education took place at Phillips Exeter Academy and Georgetown University where I focused on languages and diplomacy. I began my career in the food and hospitality industry. I loved the business and only left it because my jewelry making "hobby" evolved into a business before my very eyes. When I became a mother, I helped my father with the marketing and branding for his talent agency. Three decades later, I have written millions of dollars in contracts for my own performing arts agency and helped numerous artists perform on stages from Las Vegas to Hawaii to Mexico and beyond. I have focused on personal development for decades. I am certified in coaching, training, mastermind, gamification and neuro-linguistic programming through Success Resources, one of the largest personal development companies in the world. My hands on experience came when my daughter was crushed by a boulder in 2016. Doctors credit my deliberate mindset with dramatically impacting the outcome of her treatment. They call us the miracle family. To this day, my daughter continues to relearn everything from walking to talking. We smile. We laugh and we are by no means defined by any perceived limitation of our circumstances.