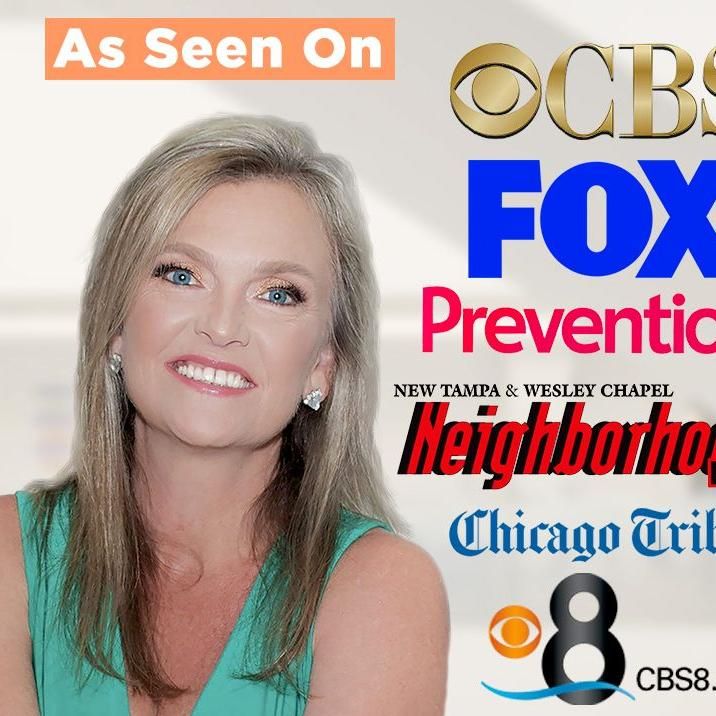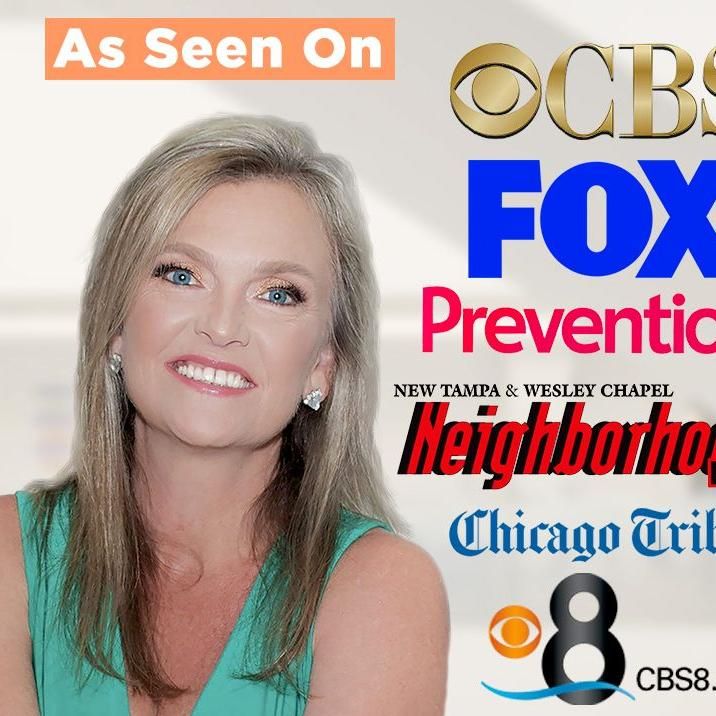 Meridith Alexander / GRIT Mindset Academy
Introduction:
Top Mindset Life and Career Coach / Epic Performance Strategist/ Corporate Trainer and Inspirational-Motivational Speaker/ Expert in GRIT and Resilience/ Powerhouse Entrepreneur / Bestselling Author [If you are interested in my motivational speaking for keynote, small group or virtual speaking events, please visit my Meridith Alexander web site, my dedicated Meridith Alexander Thumbtack speaking profile or scroll down for an overview of my speaking options.] Would you describe yourself right now as feeling stuck or overwhelmed? Do you feel like the years and months are ZOOMING BY with little to show for it? Like you're missing your purpose and just going through the day without much passion or purpose? Are you aching for change -- just not sure how to do that? Your mission -- should you choose to accept it -- is to learn how to blast through those barriers, identify your next step forward and create a crystal clear bullet-proof 90-Day action plan for unleashing your superpowers and creating a life that you love. Beginning... right...now! Do you know that 96% of all people never even start working on their big goals? Why? Because they're too afraid to get started. They're afraid that what they really want is "impossible". Well, guess what? Studies also show that 76% of us will die regretting that we didn't stay true to ourselves. That we let others' expectations define us. Those are two pretty scary statistics. And there's only one way to change that. Start taking better actions beginning today. If you are reading this because you are feeling stuck, because you know that you are ready to see some powerful positive changes in your life but you're having trouble getting results on your own, let's hop onto a complimentary FIND MY POWERFUL FUTURE NOW strategy call. I can help you CLEARLY IDENTIFY the things that have been tripping you up, help you REBOOT them and then help you to UNLEASH the best version of you out into the world with TANGIBLE RESOURCES AND STRATEGIES. You see, what drives me (you might call it my MISSION) is helping you begin to realize the potential that previously might even have seemed impossible. Things that have been hiding in your blind spots --usually for decades. This is not basic "accountability coaching" (although we do set up finish lines and hold you accountable...wink!) Quite frankly, I am not as interested in seeing you take "busy" action as I am in seeing you accomplish results -- especially the results that on your own might not have seemed feasible. After all, Einstein even observed that you can't solve a problem with the same mind that created it so when you hire me, we become a team with one mission: your progress and ultimate success. In transition in the corporate world? If you are here because you are ready to find a job that you love waking up to or because you want to FINALLY secure that promotion or next step forward that has been eluding you, be sure to ask me about my BECOME A "JOB WINNING NINJA" program. And if you feel a bit weak in interviews and you know that your LinkedIn profile is anything BUT irresistible, this program is DEFINITELY FOR YOU. Simply reach out to me and we can set up a complimentary strategy call right away. That program specifically targets how to Identify your Dream Job Superpower, Convey Your Perfect Fit In an Irresistible LinkedIn profile and Become a Master at Acing your Interviews in (yep) less than 4 hours. Whether your desire is to go further in the corporate world, reinvent yourself more powerfully on a personal level or launch a business that gives you the fulfillment that you crave, providing you the missing link to go from "wishing for change" to creating change is my unwavering promise to you! And not just any change. A positive, deliberate change that helps you begin to fall back in love with your life -- personally and professionally. I'm committed to helping you see a level of potential within yourself you might not even know has existed. Or, you simply never knew how to tap into. Much more than work/life balance, I want you to achieve your ultimate work/ PASSION balance where you are rocking your world thanks to the stories and (yes) greatness that is uniquely you. I'm Meridith Alexander. And Just A Few Years Ago, I was more than stuck. I was facing the impossible. A boulder had left my 22-year old daughter in a wheelchair with a traumatic brain injury requiring 24/7 care. I was doing my best to learn how to be her caregiver. The 4 months in the ICU at Schuyler's side had almost destroyed my business. And I remember sitting at my office desk wondering how on Earth I would be able to pay my bills? As you can imagine, it was really hard to stay positive. And I certainly was feeling anything but "epic"! I remembered when I first got the call. Schuy was in a small hospital in South America. Three heroic doctors were fighting to keep her alive. I hopped onto a plane completely engulfed in what felt like the perfect storm of emotions. Anger. Grief. Despair. Fear. But by far, the worst of all was feeling powerless. There was nothing that I wanted more than to help my daughter. I sat there zooming through the night sky at 30,000 feet when it struck me. I may not be able to control the outer game but I sure as heck could play a mean inner game. You see, I had always been fascinated by the people who emerged from great challenges absolutely epic. And specifically how they did this. I realized that I had gotten a great education but one key piece had been missing. How to learn to live. How to show up as the best version of yourself. Regardless of the chaos that might be surrounding you. Those questions lead me to study the core elements of our inner game. Ancient philosophy. Plato. Socrates. Lao Tzu. Eastern religion. Western religion. Personal Development. Spirituality. I studied energy, the science of the mind and neuro linguistic programming. The eastern arts of Tai Chi and Japan's AIKIDO. I became an avid student of Abraham Hicks and the Law of Attraction. So yes, for my daughter's sake, I said, "GAME ON!" I was ready to play the most masterful inner game of my life. I had to win! All of this chatter about the power of our minds was either real or it wasn't. And I was about to find out. Never in my entire life had the stakes felt higher. I began to apply the inner game strategies and techniques that I now share in my coaching and training. My mindset became like titanium. And the results began to reflect that. Things that were textbook "impossible" became our reality. And just a few weeks later, doctors were calling us the miracle family. So yes, we did win! Almost exactly 4 months after that boulder struck, Schuy was officially released from the hospital. Schuy had survived the unsurvivable. The "impossible" had become our "I'm Possible". That's when the G.R.I.T. Formula was born. I began marrying what I had learned about the inner game to my outer game and everything changed! Clearly I was on my way to getting not only out of this abyss but to a place where I could actually wake up exhilarated by the day ahead. My formula was working! And it was working well! People began to notice. And eventually, people began to ask me to coach. To teach. G.R.I.T. Mindset Academy was born. I had discovered my calling. My passion. My purpose. And I had discovered that I could indeed thrive doing what I love. It felt almost magical. Most rewarding of all was that I had discovered that I could teach these skills to others. And literally be there watching the transformation as they went from stuck to thriving. Clients began referring other clients and the re-enrollments went through the roof. It was quite a milestone. And yet, it was just the beginning of great things to come. So today, not only has this formula allowed me to create the life that I love and fulfill my promise to the Universe, it is now transforming the lives of my clients all around the world! Every single testimonial reminds me why I'm doing what I'm doing and why I love what I do. And I firmly believe that all of this can be possible for YOU too. With a formula that incorporates some of the most high impact strategies from neuro science, top business mentors and "inner game masters" ranging from Tony Robbins to Esther Hicks, this process is much more than simply upgrading your resumé and interview skills (although I help you with those too). Yes, this process definitely teaches you the "how" (based on the "how" that is right for you). Whether your focus is on a promotion, a new job, a side hustle, a passion or a completely new YOU, I quickly realized one HUGE pitfall that virtually everyone was making: in their quest to find the Easy Button, people were skipping over the ONE THING .... Where most people are stuck ISN'T where they think that they are stuck. Yep. REALLY! They were stuck in a pattern of blindspot thinking which inevitably lead to consistently feeling stuck, overwhelmed, frustrated, insecure, filled with self doubt --- the list goes on and on. In other words, it creates a pattern of turning you into your own worst enemy. Think that's inevitable? Normal? Let's think again. Better yet. Let's change it. Beginning today. Get ready for the journey that will help you wake up feeling virtually bulletproof, excited to face your day, ready to achieve things that previously might have seemed impossible -- and in the process, help you to positively and powerfully impact the world. Reach out today so that we can set up your COMPLIMENTARY 20-MINUTE EPIC FUTURE STRATEGY CALL Get crystal clear on what an epic future looks like for you. Fully understand how and where you might be inadvertently getting in your own way. Discover the #1 avoidable trap that keeps 96% of all people from achieving their dreams Identify what you can do right now to begin turbo charging your energy, your profitability and your results. Emerge with a clear simple-to-follow plan for how to begin unleashing the EPIC YOU beginning today WANT TO BE A CONSULTANT/ COACH OR IMPROVE YOUR SPEAKING/ INTERVIEW SKILLS? Do you have a powerful story that you are ready to share with the world? I do have a dedicated option specifically for those of you who want to become better speakers/coaches/consultants. I can help you unleash powerful communication skills and develop your story so that listeners will be excited to hear more. FOR SPEAKING -- For businesses, I'm the motivating inspirational speaker who can not only motivate your team but who will leave your team with new perspectives and strategies to thrive in the midst of constant change and unpredictability. With programs that include "How Real Leaders Achieve Impossible Results", "Unleashing the Power of Vision, Mindset and Perspective", "Optimizing Your Greatness and Resilience for a Quantum World", "Thriving in a Remote World" and more, my keynotes, workshops and breakout events have helped hundreds of corporate team members emerge not only energized but with tangible new strategies to increase their influence, income and impact even in the midst of challenging circumstances. My innovative training system and passionate delivery of my story is known for its ability to entertain and mesmerize all who hear it. In addition to the captivating details of how this system was put to such an extreme test in my own life, I leave audiences with a blueprint of the G.R.I.T. formula that can accelerate their own success, amplify the extraordinary results in their own life and help them live more boldly, unleash their hidden potential and use their influence, purpose and passion to thrive in an era of massive change, great challenges and great rewards. Tapping into my own experience of thriving even after I became the 24/7 caregiver of my youngest daughter who was crushed by a boulder, attendees learn my 3-step process for overcoming adversity and thriving in the new quantum world where change is frequent and life is unpredictable. Key takeaways: -- How to ignite the best version of yourself by challenging what's possible. -- Identify hidden pockets of greatness and create massive results -- Gain new mastery of your mindset, learn to play at your highest level and achieve extraordinary results. I am the ideal keynote speaker for C-suite leaders and team members of companies and organizations around the world who know that not only do they want to thrive as a business but as a legacy of positive impact for generations to come even in an era of massive change and unpredictability. My message is particularly compelling for those targeting leadership, positive work culture, self-empowerment and productivity in the midst of change/ challenge. See my speaking website meridithalexander.com for videos and the most complete details. I am happy to offer customized pricing based on my corporate clients' needs. I am available for speaking events 7 days a week and I speak on stages all around the world. CREDENTIALS: NEURO LINGUISTIC PROGRAMMING CERTIFIED COACH (SUCCESS RESOURCES) CERTIFIED MASTERMIND FACILITATOR GMS GRADUATE OF THE ELITE GLOBAL MASTERING THE STAGE SINGAPORE (SRA GLOBAL) CERTIFIED TRAINER (SRA AMERICA) Mentoring and Education includes: Phillips Exeter Academy Georgetown University Esther Hicks-- 15 years including 4 times in the hot seat Abraham Hicks Law of Attraction 8 years Aikido NYAikikai and Ki Society New Peaks Quantum Leap Success Resources Global Mastermind Success Resources Making the Stage Warrior Camp Powerteam International / Bill Walsh Rainmaker/ Speaker Camp and more CEO Space Gerry Foster Branding Tony Robbins UPW Dean Graziosi KBB Marisa Murgatroyd Experience Product Masterclass Steve Olsher Podcasting for Profit Jane Atkinson Wealthy Speaker Intensive Adam Markel TedX Intensive And many more. I stay connected so that I can offer you the most cutting edge information wherever you are in your journey and wherever it is that you want to go. It's your time. Step into an era of massive impact! To your EPIC SUCCESS!
Overview
6 similar jobs done near you
Payment methods
Cash, Credit card, PayPal, Square cash app, Stripe, Venmo, Zelle
Currently a top pro
Top Pros are among the highest-rated, most popular professionals on Thumbtack.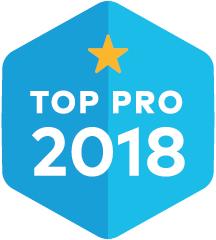 Jul - Dec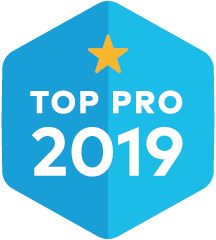 All year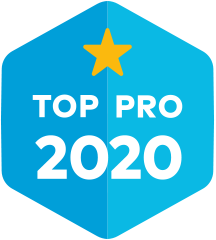 All year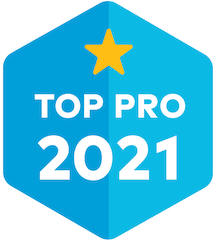 Jan - Jun
Featured Projects
39 photos
Reviews
Customers rated this pro highly for professionalism, work quality, and responsiveness.
Exceptional 5.0
62 reviews
Read reviews that mention:
---
Life Coaching
I hired Meridith to work with my 18yr old daughter who was in her first semester of college and a little hesitant about career path. Meridith helped provide her the extra confidence she needed to get herself pointed in the right direction. Meridith helped her set short and long-term goals to get her on a good path to be successful. After just 4 sessions I noticed a huge improvement in her confidence level, she is more focused, driven and determined. Was absolutely worth every penny we spent. We plan on continuing
coaching
check-ins sessions to aid in the support of her goals and what she would like to achieve. You are never too young or old to have a
life
coach
!! Meridith is top notch!
Meridith Alexander / GRIT Mindset Academy's reply
Deb, thank you so much! Your daughter was absolutely a delight to work with and it's so true that with some clarity, direction and a bit of positive nurturing it's possible (even at 18 years old) to go from feeling a bit overwhelmed and insecure to feeling ready to create a life that you love -- and have a whole lot of fun in the process. I'm excited to continue working with you all! Looking forward to watching her thrive in the years (and decades) ahead!
Life Coaching
Words can't enough describe the positive impact Meredith has on my
life
, my career and relationships. I came to Meredith with a lot of expectations, and she has really provided exceptional value to break my self-limiting belief, unhealthy mind patterns to provide the clarity, confidence along with an action plan to enable me to take actions that i have been either fearful or procrastinating in most of my adult life. The real transformation started happening from day 1 for me. She really wants to help by asking very pointed questions and assess situations quickly and provide right answers, ,tools and time-based actions plan. Just in few sessions, I am able to move my
life
with so much positivity, confidence and actions which I never imagined ever in my
life
. She is real gem
coach
, exceptional value, and best things happens to me in last 10 years.
Meridith Alexander / GRIT Mindset Academy's reply
Abhilash, it is gratifying beyond words to see your progress! I am LOVING seeing you pursue things that when we began you NEVER would have considered. Now you are finding such joy in them and owning the opportunities within the challenges. I absolutely LOVE working with you. Seeing you unfold is why I love being a coach. You are going to go so far!
Life Coaching
This is a fantastic experience that will leave a lasting impression on
life
and how to perceive the things around me. I am really appreciative of her time,
coaching
, and ability to change! A great value and experience I highly reccomend
Meridith Alexander / GRIT Mindset Academy's reply
Thank you so much, John! Working with you has been such a joy -- and we still have more ahead! You are a perfect example of how fully committing to your vision and growth DOES pay off and make those powerful changes. Kudos to you for "owning your greatness"! Looking forward to seeing all the things that you will do with this!
Life Coaching
Working with Meridith has been a fantastic experience! I just finished my pack of sessions with her and went from having almost no clarity on how to realize my passion in my day to day
life
to now actively working on a project that fulfills my passion. I would highly recommend Meridith as a career/
life
coach
as she is terrific at unl
Meridith Alexander / GRIT Mindset Academy's reply
It has been phenomenal working with you as well! I KNOW that you will have the drive, the vision and the consistency to now implement these tools going forward. So excited to hear how you are thriving! Keep me posted! Thanks again for letting me be part of your journey!
Life Coaching
I highly recommend Meridith as a
life
coach
. Not only is she extremely personable, encouraging and authentic, she has so much experience and wisdom to offer and is so helpful. I can assure you you'll be so happy and motivated making the first step and contacting Meridith, when talking to her you will immediately feel you made the right decision!!
Meridith Alexander / GRIT Mindset Academy's reply
Gemma, thank you! I am LOVING working together and I'm excited to see the great business that you are launching. You are rocking it for sure!
Credentials
Background Check
Meridith Hankenson
FAQs
What should the customer know about your pricing (e.g., discounts, fees)?

Pricing depends on whether client is looking for keynote, breakout sessions, coaching or customized events. Please contact me with more information to discuss budget. I have competitive pricing for packages as well as for individual events and/or services.

What is your typical process for working with a new customer?

We will start out with a consultation where we can familiarize ourselves with the client's needs and goals. From there, we will create a structure with timeline and system for achieving those goals.

What education and/or training do you have that relates to your work?

My formal education took place at Phillips Exeter Academy and Georgetown University where I focused on languages and diplomacy. I began my career in the food and hospitality industry. I loved the business and only left it because my jewelry making "hobby" evolved into a business before my very eyes. When I became a mother, I helped my father with the marketing and branding for his talent agency. Three decades later, I have written millions of dollars in contracts for my own performing arts agency and helped numerous artists perform on stages from Las Vegas to Hawaii to Mexico and beyond. I have focused on personal development for decades. I am certified in coaching, training, mastermind, gamification and neuro-linguistic programming through Success Resources, one of the largest personal development companies in the world. My hands on experience came when my daughter was crushed by a boulder in 2016. Doctors credit my deliberate mindset with dramatically impacting the outcome of her treatment. They call us the miracle family. To this day, my daughter continues to relearn everything from walking to talking. We smile. We laugh and we are by no means defined by any perceived limitation of our circumstances.