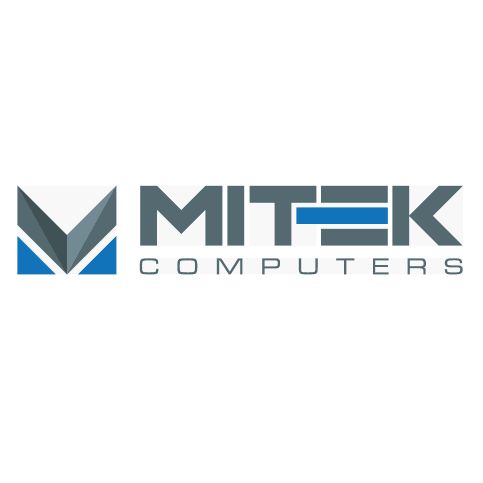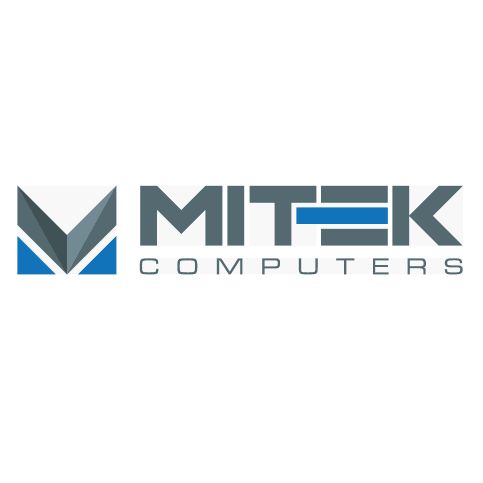 ---
It's free with no obligation to hire
Introduction:
WE DO NOT WORK ON PHONES OR TABLETS IPADS OR IPODS. WE ARE SYSTEM BUILDERS AND COMPUTER REPAIR TECHNICIANS FOR PCS AND MACS. WE ALSO OFFER SOLDERING WORK ON ELECTRONIC DEVICES LIKE AUTO ECMS ETC. UNFORTUNATELY WE SIMPLY DO NOT OFFER PHONE REPAIR AT ALL. THANKS YOU. ===================================================== Mitek Computers LLC has been in business since 2001. I am the owner, the founder, and master technician who was previously an IT Manager as well as LAN administrator for companies such as MCI, Worldcom and EDS. In addition I was a lead technician for Compaq and I hold in excess of 30 industry recognized certifications including A+ and MCSE My customers far and away are my main priority, but I also enjoy keeping up with the latest technological advances as far as computers and networking is concerned. In this day and age things move at lightning speed and if yiou do not remain dedicated to your craft you fall further and further behind as time goes on. Due to some health issues in 2014 and 2015, and after several chemo and radiation treatments, it was diagnosed as stage 3 throat cancer, and I ended up with a complete laryngectomy in 2016. I have been cancer free since that time, however I do use electronic devices of several types to communicate. Therefore its imperative to speak with my wife, and office manager Mary who is extremely knowledgeable with computer issues and problems as she has worked with me throughout my entire career. You will never find any human being on this earth that is as nice and as funny as she is. She is my right hand and left hand and has been for well over 40 years. My new repair shop and control center are located at 7271 Battlefield Memorial Hwy in Berea Ky. From Berea take Hwy 1016 toward Richmond. At the Hwy 421/Hwy 1016 intersection go right and check your odometer. Go exactly 2 miles and turn left into the driveway with the large 11 ft red and yellow or blue and yellow banner flag that says Computer Repair. We have a 120 MBPS dedicated copper connection, and have the ability to perform quick remote repairs as long as your system can connect to the internet. We can even go old school and connect via landline if necessary although it really is some older technology. From Richmond take Hwy 25 south toward Berea. Pass Montys Liquor and the BP station and within 150 yards or so you will need to make a left onto Hwy 421 toward Kingston, Big Hill, McKee. Go approximately 4 to 5 miles, past Kingston Shell, past Kingston School etc until you come to the Hwy 1016/Hwy 421 intersection. It will be located right past the large beige Southern Madison District water tower. Bear to the left at the intersection as if you were headed toward McKee or Big Hill. Exactly 2 miles past the intersection the Mitek Computers Driveway will be located on the left. Again look for the giant red and yellow computer repair flag. Go straight up the paved driveway. Mitek Computers is the golden brown wooden building with a green metal roof directly in front of a black barn. Due to the close proximity of our home to our new shop we are now able to work with and for our customers anytime day or night. We are open 7 days a week, 24 hours a day, 365 days a year. We are there when you need us day or night.Not many technicians would ever tell you that BUT remember we are always here for our customers. You are our number one priority. Our phone hours are from 8:00 am up through 11:00PM EST. You can always call us at any time and you can always visit our website at Mitek Computers LLC in Berea Ky (copy that search term into Google for our website) If there is no answer PLEASE leave a message with a short description of your problem and your phone number and or email address We are extremely competent in all aspects of computers, home security, home networks, multi unit or large farm networks via high strength wireless. If its high tech we provide the service. We DO NOT service phones, tablets, or televisions. We are strictly computer and security related. Need off type soldering work...we do that as well with car computers, digital dashboards etc. Just call or email for information. In security or computer or networking projects we can provide the hardware or the customer can provide hardware and we provide the labor. If we provide hardware in any situation such as computer hardware, security hardware, cameras etc we require full payment up front for any custom hardware we bring to the site..period. We will get back with you in a very short time you have our guarantee. We will NEVER leave a potential customer hanging unless its just absolutely an emergency where we cannot return a call. We are also one of the largest refurbished system sellers in the area. We have prices on our in house refurbished systems that are remarkable. We only deal in Intel systems from makers such as Dell, Lenovo, HP and Asus. We stay away from cheap disposable consumer notebooks and desktops and deal ONLY with super high end i5 and i7 Intel systems with loads of ram , the latest in SSD hard drives. Systems that would normally cost thousands of dollars are sold at Mitek for much much less, and come with the same warranties and guarantees as any new system. Most of our refurbished systems are A+ to A- condition, and we even get brand new"old stock" from time to time. Every system be it a notebook, a workstation, or a server is completely gone through from top to bottom, upgraded if we feel its necessary, and then loaded with the latest operating system be it Windows 10 or Windows 7 or even Linux . We cater to our customers every need. We have over 35 years of TRUE technical experience. We have never faced a problem we couldn't solve. Our prices are more than reasonable. We do make service calls, we perform remote service calls via internet, and we are always happy to see customers come to our small but very effective repair shop. Normally we can have a system back to the owner with 24 to 48 hours unless there is some specific hardware we must order. We carry lots of hardware in stock, but even then sometimes you need something outside the realm of what any computer store would keep in stock. What I will promise you is that I will make certain that I solve your issues if at all possible and do so at rates that are affordable for most everyone. We accept checks, cash, credit cards, paypal etc. Preferred discounts for cash or checks. So when you have a problem, and you are within my service area (central Ky) please understand there is a REAL technician with REAL experience and knowledge that is not understood or shared by many techs today. I have been at this a long time, and I am an expert at what I do. You have our numbers, our text information and our email. Contact us at anytime day or night. We will be there for you. We are always available for our clients and friends 24/7/365..and we mean that when we say it. I promise you will find I am the very best at what I do.
Photos and Videos
13 photos
Reviews
Customers rated this pro highly for

punctuality

,

value

, and

professionalism

.
Heather S.

Computer Repair

Mitek's customer service is matched by noone. They are responsive, helpful, and professional. This alone is worth going to them for any computer needs. I would definitely recommend them to anyone.

Hannah Thomas

Quick repair of my laptop. Very responsive to calls and didn't have to wait more than a day for my laptop to be done, which was great. Laptop hasn't reverted to it's previous problems even after a while of messing with it. Thanks!

Feb 29, 2020

Review from Google

Mitek Computers LLC's reply

Thank you Hanna. Awesome customer.

Jamye Fields

Thank you so much for such outstanding service!! Michael did a super job and extremely knowledgeable in this field!!Back story: I had accidentally converted my 500GB external hard drive into a 32GB without my knowledge until it was too late!!! So everything was completely wiped off the hard drive. Michael was able to efficiently and quickly find ALL of my files and everything was recovered and also the hard drive was reformatted back to being recognized as the 500GB hard drive again!! So very pleased with my experience! Thank you Michael for such exceptional work!!! You have earned a new customer for all my computer needs!! :) You all have a blessed day. I pray for many more years of showered blessings upon you and your family!!

Feb 25, 2019

Review from Google

Mitek Computers LLC's reply

Thank you so much for your business. It is deeply and sincerely appreciated. We hope to have a long and loyal business relationship with all of our customers present and future. Im so glad we could help. Miike/Mitek Master Tech

Jacq W

I needed a heavy-duty laptop computer with tons of memory, for a great price. Thank goodness I asked Mike. He refurbished one for me and it has been really great. I was initially apprehensive to buy a used PC but he explained why this was the best option for me and my budget. I couldn't find a better price, or a nicer guy. This one probably won't wear out for a long time but I will be back!

May 31, 2018

Review from Google

Mitek Computers LLC's reply

Thank you so much for the kind words. We do our best to give our customers what they need at really good prices. We are some of the best Microsoft Registered refurbishers in the business. Once again thank you for the review and feedback.

George T Rothwell

I've personally known Mike for a number of years .I've recently purchased a custom built computer from Mitek Computers. I am more than highly satisfied. Excellent computer at a reasonable price. I'll personally & HIGHLY recommend Mitek Computers for all of your computer related needs !!

Apr 18, 2017

Review from Google

Mitek Computers LLC's reply

Thanks for the kind words George. We do appreciate your business and we are always here to help anytime you need us.
FAQs
What should the customer know about your pricing (e.g., discounts, fees)?

Very standard pricing in most normal repairs etc.

What is your typical process for working with a new customer?

We normally try our best to understand what it the customer is looking for and make certain their expectations are realistic especially if a set budget is in place. If we are very familiar or experts in the customers project and type of work they need performed, we then explain in layman's terms what we do, what is to be expected of us and what will be expected of them. This way there is absolutely no misunderstanding between the customer and Mitek. If there is a quote involved, then we create a very detailed quote and go through it the customer from beginning to end having them initial everything that has been explained. If there is an issue or problem or something thats not understood we would write that into the finalized quote and make absolutely certain teh customer understand everything. The quote is then created as an invoice as some projects require payment up front while other projects may require deposits or payment at the end of the project.

What education and/or training do you have that relates to your work?

Microsoft System Engineer, Microsoft Registered Refurbisher, ACRBO Member since 2014 (the year it began), A+/CompTIA certification, Numerous Compaq,HP, and Dell Certifications. Asus partner. Western Digital Partner, Seagate Partner, Numerous partnerships to many to list here. Suffice it to say we are not only certified in everything we do, we have been doing all it for close to 30 years and we keep UP with modern technology.