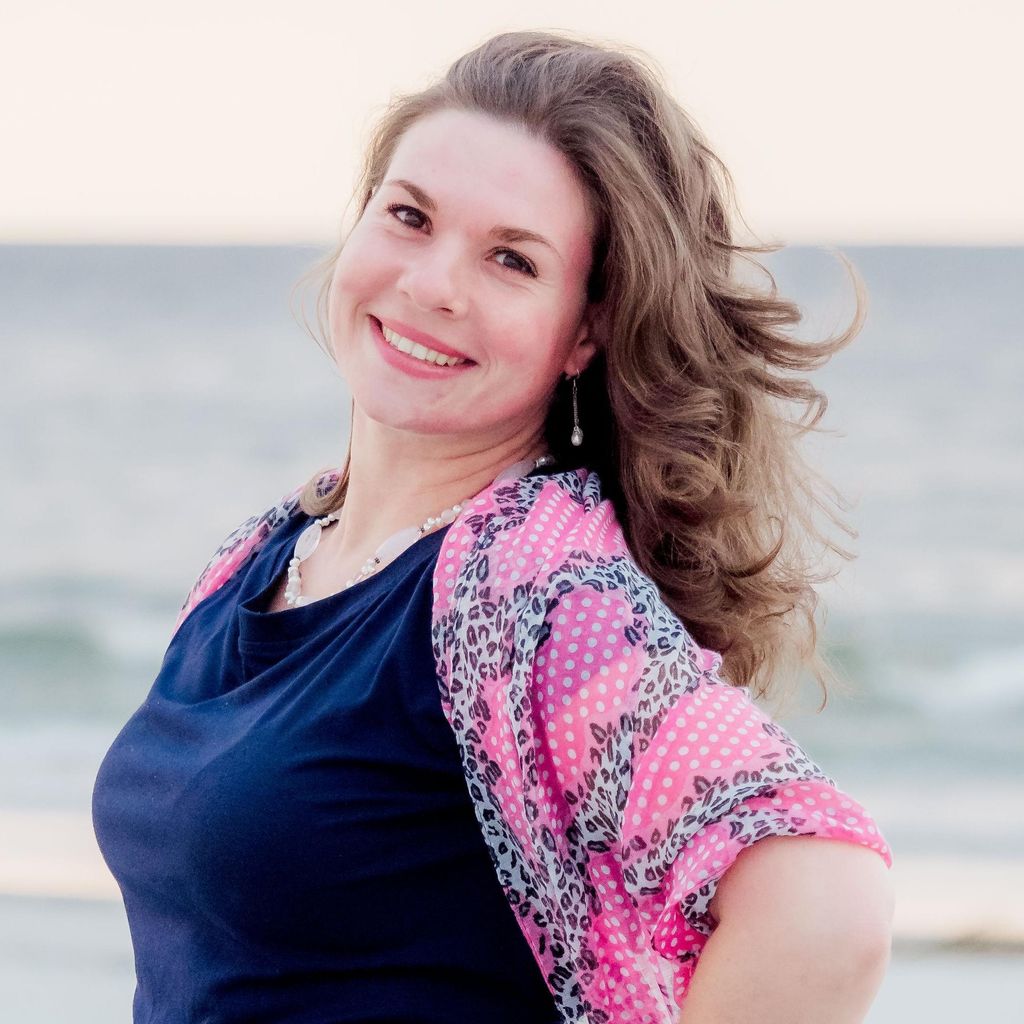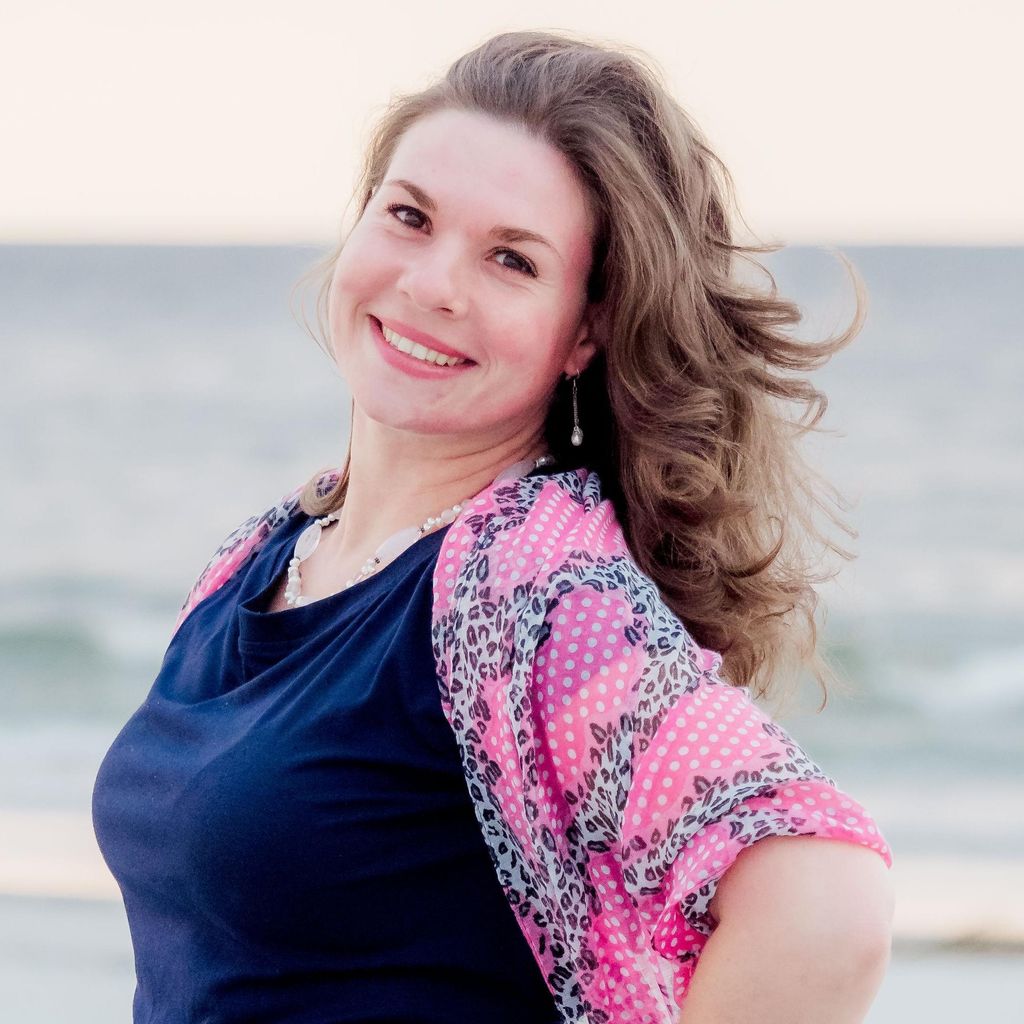 Dr. Elizabeth Levitin Certified Coach
---
Sorry this pro can't do your job, but we know other pros who can.
Introduction:
👋Hello, I'm Elizabeth! I help stressed out & exhausted folks work through all kinds of challenges, build self confidence, set healthy boundaries, & prioritize themselves with increasing joy, ease, & success in their life 6 months at a time. 👉 Some of the things I coach clients on are their relationships, work life balance, finding purpose, reducing stress, how to stop being mean to themselves, and how to create positive habits that support their happiness. 👉 Working with me will get you on the direct path to your goals. I equip my clients with powerful tools to help mobilize them into taking immediate and effective steps towards optimizing their time, actions, and mindset to achieve their goals. 👉 Clients immediately experience more energy, calm, confidence, improved mood, and less stress while also being more productive in less time. Together we find and implement solutions that improve their life. My clients are better able to advocate for what they need in their career, relationships, and personal health and well-being. 👉 If you are ready to stop feeling exhausted because you are being everything for everyone leaving yourself at the back of the priority list, then my coaching is especially for you. 👉 I have over 20 successful years of helping people improve their lives. My clients are able to create transformation while feeling uplifted, supported, motivated, and satisfied all while being held accountable for the commitments they made to themselves. 👉 I work remotely helping clients all over the globe find solutions to manage their life and figure out what comes next for them one step at a time creating lasting and fulfilling results. You can apply to work with me by coming on a free call. Warmly, Dr. Elizabeth Levitin Certified Coach | Doctor of Pharmacy Owner of Joyful Living by Elizabeth, LLC *My services are not covered by insurance.
Featured Projects
51 photos
Reviews
Customers rated this pro highly for professionalism, work quality, and responsiveness.
Exceptional 5.0
27 reviews
Read reviews that mention:
---
·
Hired on Thumbtack
Hired on Thumbtack
Elizabeth has a wealth of constructive, practical, and productive insight into life's common, and not so common, pitfalls and hang-ups - both real and imagined. She can help you surmount impediments that constrain you from your achieving your goals, and she will encourage and inspire you to achieve them.
·
Hired on Thumbtack
Hired on Thumbtack
Elizabeth asked me the following questions when we completed our time working together: 👉 Why did you decide to work with me? ⁠ ⁠ I was in a really tough spot in my
marriage
. It was falling apart at the seams. The previous 3 therapists I went to were unable to help me and my marriage felt progressively like a doomsday situation. No one helped me change my thought process and everyone was agreeing with me that I was stuck in a bad place with no way out. ⁠ ⁠ I found you. I knew you were different from everyone else.⁠ ⁠ 👉 What were your expectations before we started working together? ⁠ ⁠ I was hoping you would give me hope into my future and that I wasn't crazy to believe that there was a way to make things better & there wasn't just the two options of staying in a terrible marriage or leave but you made me feel like I could stay and make it better.⁠ ⁠ 👉 What was the biggest thing that you got out of working with me that you value the most? ⁠ ⁠ The mindset that you've given me of dissecting my own thought process and separating the thoughts that serve me from the ones that don't. No one has ever done that before. ⁠ ⁠ 👉 What surprised you? What are the things that came up for you from us working together that you didn't expect?⁠ ⁠ I felt like we had a lesson plan going. Instead of a venting session, you directed our conversation on each call with prepared topics that we would work through.⁠ ⁠ 👉 Who would you recommend my work to you?⁠ ⁠ I would recommend you to anyone who needs help in a
relationship
. From anyone who is facing challenges in their relationship, married or not, or anyone who is having a difficult time figuring out what they want in order to meet a partner to settle down with.⁠ ⁠ 👉 What would you say to your past self when you were first deciding whether you wanted to work with me?⁠ ⁠ I would tell myself to trust my instinct on you because you were different. Saving my
marriage
was worth the investment and I shouldn't think about the money.⁠
Dr. Elizabeth Levitin Certified Coach's reply
Caroline, I am so proud of you for taking a chance on life coaching. You worked so hard and you stayed open to all of the coaching you received from me. You made so much progress in your marriage and for yourself as a powerful woman who is learning how to prioritize yourself. I am grateful to have been able to support you and your marriage during a time where your hope was fading fast. Look at how far you have come! AMAZING!!!
Marriage and Relationship Counseling
·
Hired on Thumbtack
Hired on Thumbtack
Elizabeth asked me the following questions when we completed our time working together: 👉 Why did you decide to work with me? I really liked what you said. You were very thorough. I didn't really know what to expect from a life coach but you really explained it in a way that I feel like yes that was what I wanted. 👉 So what were your expectations before we started to work together? I was dealing with a pretty heavy family situation that was very emotional. It was stopping me in my tracks from living. I was hoping to get help with processing it to help me to keep taking steps forward in my life and not get stuck. You were totally able to pull me out of it and helped me process it in a really healthy and productive way that was really beyond my expectations putting me at peace with a lot of it and in my life in general, things are better. 👉 What was the biggest thing that you got out of working with me that you value the most? I think it's your ability to come help me break down something to a point that is digestible and is easy to approach so I can begin to process it. Whereas before, for me things can get really big and I can get really overwhelmed. You have this great way where I bring you this huge challenge that I can't deal with and you show me there's different parts to it that if we break it down I can work my way through it to solve it and I don't have to have the whole thing figured out all at once. I use this concept every day in my life if I'm dealing with something or someone or anything that is overwhelming to me. I just break it down looking at all of the parts and it becomes easier to manage that way. 👉 What are the things that surprised you from us working together that you didn't expect? I have gotten to feel so comfortable with you and was able to really dig deep into things that I didn't plan on talking about when I reached out to you because I had a very specific need that I needed to deal with. But working with you has been so much more and so much bigger than I thought it would be. This has changed not just how I'm dealing with that situation but all of the other situations in my life and my
relationships
. I went for one thing and instead I'm getting everything. 👉 Who would you recommend my work to you? I would recommend you to anybody. Coaching is just a way bigger and helpful tool than one might think it is. A life coach kind of sounds decadent and that you're all that important that you have a life coach or on the flip side maybe you need somebody to help you just live life which is true. It feels good to have that support and guidance. Coaching is just a very useful tool in your life. It's for anybody. I thought it was just to resolve a particular situation but now I would say even if everything in your life appears to be working easily, there are always things that can be broken down differently to improve upon which is why I am choosing to continue to work with you. 👉 What would you say to your past self when initially deciding whether you wanted to work with me? I would say to my past self to make sure you do it! Say yes to coaching. It was definitely a good decision. Coaching was exactly what I needed and even more when I realized just how much I needed it. Originally I was thinking about going to therapy but it just didn't feel right and it wasn't going to serve me in the way I needed it to. But working with you felt right. Life coaching was it and was really exactly what I needed. I can brag about you all day long. You are so easy to talk to. You push me to challenge my thoughts and my mind which sometimes can frustrate me but it's a really good thing because if you don't have somebody doing that, then you're not going to grow and be able to see the big picture like maybe I'm not stuck like I thought I was and maybe I can try this different approach then I will actually make the progress that I'm looking to make. And I did over and over again. It's been wonderful. It's been a great journey!
Dr. Elizabeth Levitin Certified Coach's reply
It has been such a pleasure to see you come into your power and choose to thrive even in what was a very difficult situation. You have shown strength, courage, vulnerability, and all of these were exactly the ingredients that got you through it and truly taking control of your life and THRIVE! I am really happy for you that you decided to sign up again to continue working together to create even more abundance and joy in your life.
·
Hired on Thumbtack
Hired on Thumbtack
I cannot say enough good things about Elizabeth. She coached me for six months, and really helped me focus both my personal and professional life. I was in a tough time when I started with her, and am much better now, both personally and professionally. She was always right on time to start the sessions. And, she expressed a good understanding of my problems and needs.
·
Hired on Thumbtack
Hired on Thumbtack
Always reliable with quick responses that are very thought provoking and appropriate to every situation. Cannot recommend working with Elizabeth enough.
Credentials
Background Check
Elizabeth Levitin
FAQs
What should the customer know about your pricing (e.g., discounts, fees)?

I offer private 1:1 coaching & group coaching. My clients have created so much success, transformation and breakthroughs time and time again creating long term sustainable results. They are waking up feeling energized and looking forward to the day, feeling clear on their purpose, and they are finding solutions for the things that allow them to feel most like themselves as they rediscover who they really are or who they once were. 👉 I do NOT accept insurance.

What is your typical process for working with a new customer?

Once a client contacts me, we schedule an initial consultation over the phone which usually is about 45 minutes to one hour in duration.

What education and/or training do you have that relates to your work?

I am a Full Spectrum Life Coach specializing in emotional wellness, helping clients make the changes they've been after, as well as providing simple and practical success tools to empower my clients to take the shortest path to their goals in order to streamline their success. I work with clients to create a result oriented mindset in order for them to get the results they want physically, mentally, and emotionally, in their personal and professional lives. I hold both a life coaching certification and a health coaching certification. I hold a Doctor of Pharmacy Degree from Massachusetts College of Pharmacy in Boston. I have over 20 years of experience improving my clients' their lives.