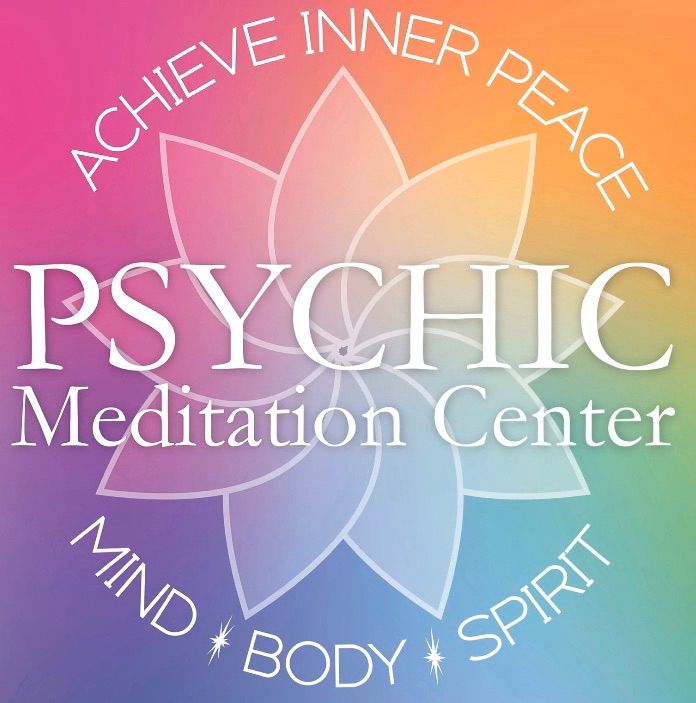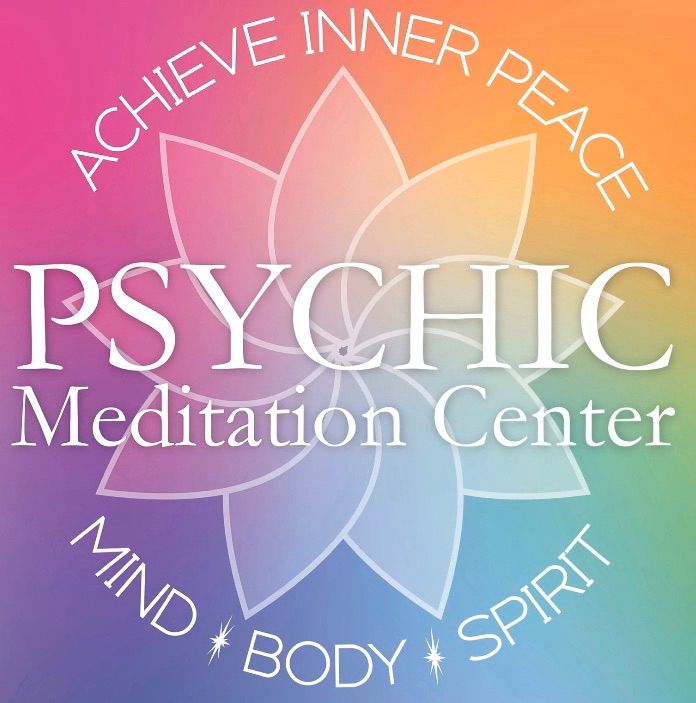 Psychic Meditation Center
Introduction:
Psychic Meditation Center. Columbia Maryland As a psychic, Sabrina offers accurate readings using clairvoyant, clairaudient and clairsentient gifts. She is a teacher of the tarot, universal laws and developing your intuition. Life is full of lessons. Sometimes, our lessons show up as blessings, and at other times, our lessons show up as challenges. We are here to experience life through our emotions and to grow spiritually, emotionally and in relationship with others. Sabrina offers readings in all areas of life including the following: * Love and Relationships * Health * Spirituality * Career * Finances * Life Path * Overcoming Addictions * legal issues * Depression & anxiety Services include the following: * Angel & Tarot card readings * Crystal readings * Full life readings * Chakra & Aura balancing/cleansing * Life path manifesting * Connecting soulmates * Spiritual and alternative healing * Overcoming evil eye & bad karma SAME DAY APPOINTMENTS AVAILABLE. Sabrina is a natural spiritual healer. So, if you are affected by negative energies, bad karma, etc. and you are looking for a solution, then you are at the correct place. If you feel that you are affected by the evil eye, then with the help of Sabrina's powerful spiritual healing, all the negative energies that have affected you and your family, love life, work, finance, life path etc., that have blocked your happiness can be destroyed, so you'll be able to live a happy and successful life, to succeed & thrive to your fullest potential. By consulting with Sabrina, you'll have the opportunity to see the results of any choice and make sense of the past and the present and be prepared for the future. READING MENU Tarot cards $45.00 Brings forward life path and direction. How to attract new opportunity. Career/money , how to build financial success. Taps into all situations. past, present & future. & the energy around you. Angle cards $55.00 This is more of a spiritual reading. Your angels guiding the reading. taps into life path & direction. Crystal reading $65.00 Very detailed. Reveals true love/soul mate opportunities. Picks up on deep emotions. Taps into true feelings of your partner/love interest Where is it going? Is there another interest? How to move forward? Ect.. Psychic Clairvoyant reading. (No tools) $100 picks up on any situation. Past present and future, Love-relationships career-finances. Spiritual Direction. etc Can pick up on multiple areas of concern. Full life(3 in 1) cards, crystals & psychic reading $100 This reading will answer all your questions plus pick up on u and where u are & how u r moving forward, how to overcome any obstacles. Love, career, health.. Arkangel tarto card full life reading. $150 This is a more spiritual reading. Archangel Michael and your angels and spirit guides are guiding the reading. To help you understand how to move forward. What's in store for you. & future opportunities. Along with answering any questions you may have. This reading also will be able to determine if there are any energy blockages around you. To understand what level of spiritual healing would be necessary Crystal Energy wand reading $250 A direct transmission of energy tapped into through out the entire reading. Taps into any situation with precision. Able to see long term affects and future outcomes. Picks up on multiple people of concern. Helps understand your path of destiny. Let's you see potential outcomes of all situations. Picks up on past, present& future events.
Overview
1 similar job done near you
Payment methods
Cash, Credit card, PayPal
Featured Projects
22 photos
Reviews
Customers rated this pro highly for professionalism, value, and responsiveness.
Read reviews that mention:
---
Spiritual Counseling
Most of what she said resonated with me. I paid 155 for a Archangel Michael reading to find out names of my spirit guides and was told spirit guides are negative as well as mediumship. I was confused because she said "i keep hearing build on foundation " i love the message but who do u hear??? I Just want to learn to hear them myself since booking a reading with a medium would be bad. I got no names but I did get advice on how to get proper guidance. I requested messages from the Orisha's which is apart of my culture but I guess her beliefs didnt allow it.Christianity Didnt Scare Me Off But I Hoped For A Less Religious Review. First Time A Psychic Told Me Read The Bible, Most Agree How Misconstrued It Is. I Rather Listen To The Advice Of Letting Go Insecurities And
Healing
My Energy . She Also Was Able To Tell Me A Ritual Was Done Generations Back That Affected My Family In A Negative Way. I admit , I cried a bit when she told me how The Negative Energy Is Working On Me. Overrall I loved the reading, Just Have To Get These Chakras Cleansed. Sending Love & Light Her Way.
Alternative Healing
I want to say thank you ... the reading was so clear and gave me the clarity I needed. I truly look forward to another reading and mentoring in the future while I embark on this new journey! Highly recommended!
Alternative Healing
She was kind and polite. Her reading was really good but I had already shared so much with her I honestly don't know what was new. lol She is PRETTY CHRISTIAN. So if you don't follow the doctrine of christianity you may find yourself slightly uncomfortable as she tosses around words like Jezebel and LUST. I liked Jezebel and I understand lust, good and bad, negative and positive. It was kind of triggering for me because a lot of abuse that happened in my life was supported by Christian based religions and beliefs. Which was kind of why I was there in terms of searching for something more spiritual that could be my new weekly form of selfcar and personal
healing
. I expressed my concerns arround it and She tried her best to adjust. In a way I think it was neccessary for me though... We spoke about drumming up the pain to move through it and my abuse was also associated with being called a Jazabel and a whore while being abused by the people who were supposed to love me. I asked her about her own
healing
work and she doesn't go. #HealersneedHealingtoo So I hope she treats herself to a session. Over all though she helped a lot. There is a ton of work to do on my end and my session with her served as comfirmation and gave me some new tools to use. I'm excited to get started even though I'm scared and it hurts. I am also happy to see how the exsperience will contribute to my over all spiritual growth.
Tarot Card Reading
Sabrina is legit. Totally the real deal. We hired her for a friends birthday and had 3 girls do the full life reading and 3 do the smaller readings and I think mostly everyone agreed she was spot on with their readings. I told her I was having conflicting feelings between my heart and head and with only that she was able to describe my husband to a T and pin point time specific frames when troubles started in our marriage. She was very accurate with the details she knew. She went on to answer questions that have been weighing on my mind and heart for months that I didn't even need to say out loud. I would definitely recommend Sabrina! I was joking to my friend that I would rather pay her than my therapist. I'll most likely be a returning client.
Tarot Card Reading
Sabrina really helped me understand why a certain relationship didn't work out and helped me to realize that it was only meant to be temporary, and with that understanding came clarity and peace in letting go! She was spot on and gave me advice that I will keep with me. I recommend her for anyone looking for spiritual guidance and further understanding of any difficult situations in general. Would definitely go back to her for further readings.
Credentials
Background Check
Sabrina Milanovich
FAQs
What types of customers have you worked with?

Corporate events, birthdays, holiday parties new years, holloween, valentins day. collage granuation partys? Bridal/baby showers. Meditation sessions, Group readings. & private readings. Tarto card readings Crystal readings Full life reading. Spiritual healing. Charka/aura energy balancing.

What advice would you give a customer looking to hire a provider in your area of work?

You need to be open minded when receiving a reading. Understand things aren't always the way you see them. And you should always leave a reading feeling positive. And having direction. And all your questions and concerns should have been addressed.