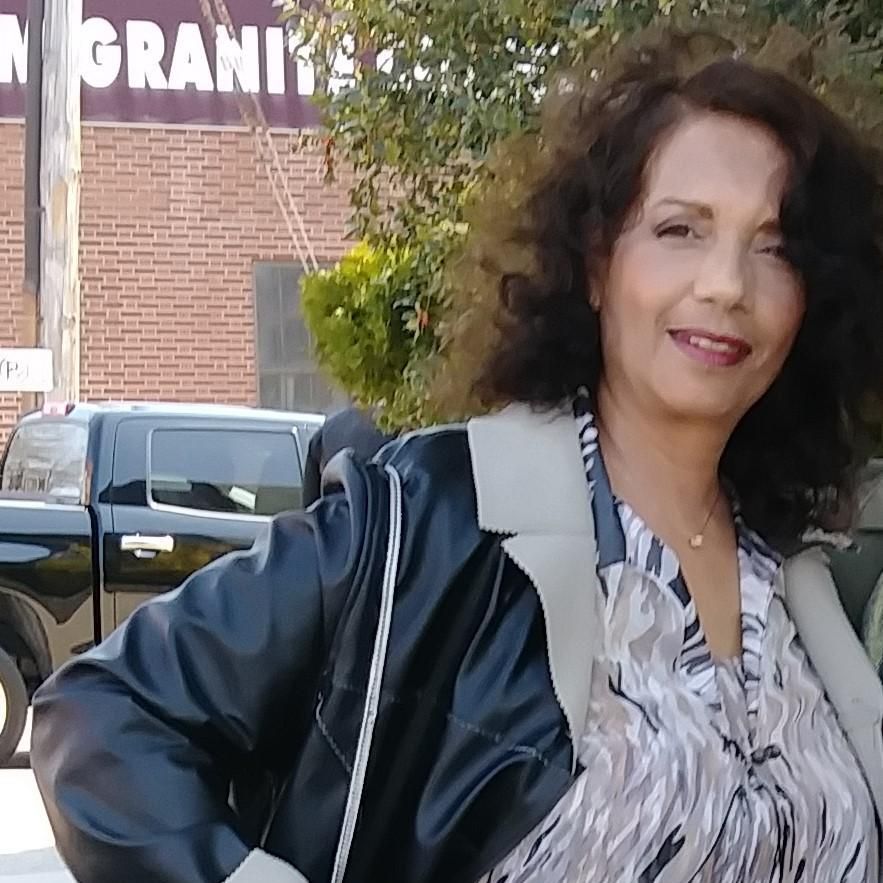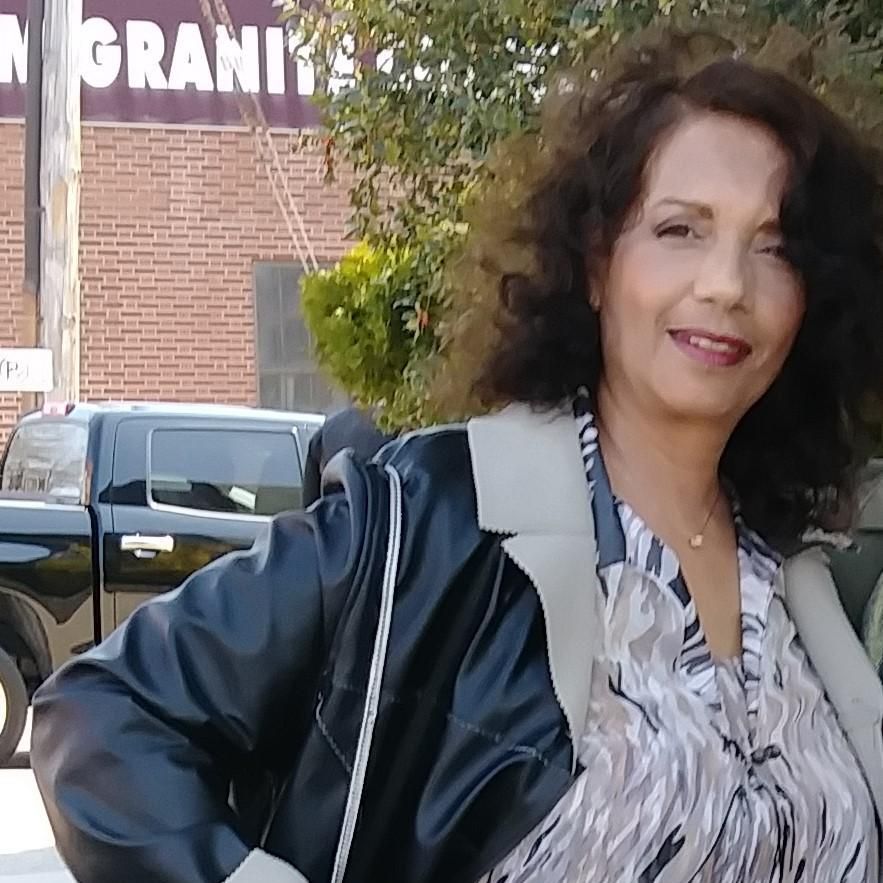 Visions of Light-Art/ Deck of Soul Cards Person...
---
Sorry this pro can't do your job, but we know other pros who can.
Introduction:
NOTICE: I usually & primarily do Remote Readings/Long Distance. Remote Readings will not dampen the effects of the Readings. I do this for both your safety as well as mine. During these stressful times, may I suggest keeping your body healthy and strong, well hydrated with spring water. Do your best to consume only whole foods - No Processed Foods, No Junk Food, Nothing that had eyes - Nothing Dead, No Sugar (Weakens immune system). Eat Whole Organic or Farmers Market (Non-Corporate) Foods--Fruits & Veggies; especially those high in Vit C, Whole Grains, Nuts. Vit D3 & Zinc helps to keep the flu at bay. Take In Plenty Of Sunshine!!! It has healing properties! Greetings! My name is Terisse Perez and I've been an Alternative Energetic Healing Practitioner and Soul Worker for 36 years thus far. I'm also a Soul Card Reader, using the Deck of Soul Cards; something I've created and published. To Pay for your Deck of Soul Cards Personal Reading, please visit my website. I would've provided a link but, Thumbtack's system won't allow it; sorry. These are NOT Tarot Cards, these are Soul Cards and are somewhat different but, very effective in getting your question(s) answered. Although my comments below are lengthy, they are important things for you to know. I'm attempting to be as thorough and as clear as possible. After you've gotten your Reading, if you are confused about something, I'll be happy to chat with you on the phone to clarify things for you. To provide you with accurate and on point Soul Readings, I connect directly with your Soul. Although I'm providing you with the Reading, your Soul is providing me the information to share with you. It provides answers and the best possible solutions for You! After all, who knows you better than your Soul/Higher Self other than God, Goddess, Higher Power, the Universe or All That Is. Your Soul is definitely bent towards letting you know what's most important for you to know at this time in your life. Your Soul will provide you with loving answers and truth. As well it's quite direct, shooting straight from the hip and getting to the heart of the matter; this is done to avoid confusion. When first having a Reading with me, it may be best not to ask any questions, unless you're seriously hard pressed. This allows your Soul to speak freely, letting you know what's most important for you to know at this time in your life (Usually the Core Issue), what you need to address and how best to move forward. I've found that the Soul usually touches upon 1 or 2 topics of what the client wanted to know anyway, whether the client asked for it or not. I've also found that whatever a clients problems or challenges are and what the client wants to ask about, is usually attached or stems from the core issue or imbalance which effects your entire life! My rate of $20 is merely the introductory rate, this is usually a 1 or 2 Card Draw, the higher the Card Draw the more your answer is flushed out. Each card pulled is $20 so, depending how any cards you want drawn or pulled will determine the additional cost; I find the 4 to 6 Card Draw is pretty thorough. If you find you have many questions, it may be best to go for the Spiritual Soul Counseling; which will cover a lot of ground and may prove more cost effective. With the Spiritual Soul Counseling there are no cards involved, it's just a straight channeling session with your Soul. If this Reading is done online, you'll receive a hard copy of the channeled session of what your Soul has expressed. This will also come with details on how to move forward in the best possible way, step by step, producing the best results possible at this time; of course following these steps will be your choice. The Reading will also come with a photo copy of the Card(s) Drawn along with each particular cards guidance. Each hard copy is infused with healing energies or properties. It would be best to read your guidance at least 2 times per day, maybe once in the morning and evening before retiring and at least for the following 4 -7 days. When you do this, you'll find that what you've read the first time around will have a deeper meaning. Along with reading your Souls Guidance daily, you may also find that you might've missed a word or more since the first time reading it! If you choose to go for a Reading over the phone or face to face/in person, no hard copy will be provided. For a face to face Soul Reading you can bring your own recording device and record it yourself. For the most part people are quite pleased with my Soul Readings and are grateful for the guidance their Soul provides them, as this assists them in moving forward less encumbered. Then there are few individuals who are not quite ready for the truth and well, sometimes become upset (tee-hee). I don't become upset with them, I just say I'm sorry you feel this way; I then let it go and wait. After the client evolves a little bit more and comes to terms with their self, current situation or challenge, they end up returning for a Reading and usually say, "I've thought about what you said and you were right! Can I have another Reading" (tee-hee). Thank you for reading through this long breakdown; I look forward to hearing and speaking with you soon. Blessings! Terisse Helping others to help themselves, observing the wonderful transformation that takes place with my clients and the joyful feelings they share with me. For me, it's delightfully blissful!
Featured Projects
3 photos
Reviews
Read reviews that mention:
---
·
Hired on Thumbtack
Hired on Thumbtack
Had a
reading
today with Ms. Perez, I have to say I was a bit undecided about this
reading
and to my amazement Ms. Perez knew what my question was going to be even before I had the
reading
. What a wonderful human being, very caring. Very understanding. Her
reading
gave me the answers I needed . I would recommend Ms. Perez. She gets five stars from me. I look forward to our next session. Thank you Ms. Perez
Thank you, for a great soul card
reading
. Outstanding. It answered my question and more. Very accurate, very self explanatory and Ms. Perez thank you for being so kind and understanding. I have had
readings
in the past and nothing compared to your
reading
. Again thank you.
Dearest Terisse, First of all, thank you for your readings, I really love it and the artwork of the cards is beautiful and inspiring, as well as thought-provoking! I shall order my own deck as soon as it becomes available. Now on to your
reading
. The four card drawing you did for me really resonated with me deeply. When I
read
through it the first time, I felt energy shift inside me for quite a while. It was a very loving and healing feeling, very gentle, yet profound. After pondering your words for a while and feeling the energies, I read it all again with a more integrated understanding and also looked at the beautiful pictures. All resonated so deeply and I was instantly able to draw the connection between your words and the biggest themes going on in my life at present. Basically, when I
read
it all, I kept saying to myself "Yes! Yes! Yes! Exactly!" I have shared my personal insights and connections with you in my reply, so you can see how spot-on you were with all that you "
read
" for me! Thank you so much again for this clarification and healing I received from you through your reading and much love to you! Be blessed always in all ways! Tirza
My
reading
with Terisse Perez was accurate, professional and right on the mark. This was a very much appreciated gift from a friend. Thank you, Cynthia Alfonso
Terisse is amazing and so intuitive! I loved receiving a
reading
from her and being able to keep a record of it so I can
read
through it anytime I need to. It really helped me to just clear my mind to re-evaluate my circumstances at the moment and to just listen to my intuition. She connects with your soul when giving you a
reading
so that it is really personalized.
Credentials
Background Check
Anita Theresa Perez
FAQs
What should the customer know about your pricing (e.g., discounts, fees)?

$20 Per Card Draw. Please visit website for further details.

What education and/or training do you have that relates to your work?

Alternative Energy Healing, Soul Worker, Reader - No Training - Born with it ----------------------------------------------------------------------------------------------------------- Natural Intuitive Energy Healing - No Training - Born with it ------------------------------------------------------------------------------------------------------------------ Ama Deus Shamanic Healing - Certified - 1996 ------------------------------------------------------------------------------------------------------------------ Reiki Level 2 (Usui System) - Attuned - 1999 ------------------------------------------------------------------------------------------------------------------ My instructions or directions come direct from the Light, Source Self, God/Goddess, All That Is and the Soul/Higher Self of whom I happen to be working with at the time and I am very comfortable with that. ;-)

How did you get started doing this type of work?

So you may ask, how did I decide to get into my line of work? It was no one thing, it came natural to me; I was born for it, it is my purpose, it is who I Am. I am Visions Of Light-Art, Visions of Light-Art (An umbrella for all that I do in the healing area) is me, we are one and the same. For further info, please visit my website, on the Sidebar look for "About The Artist". Thank you.