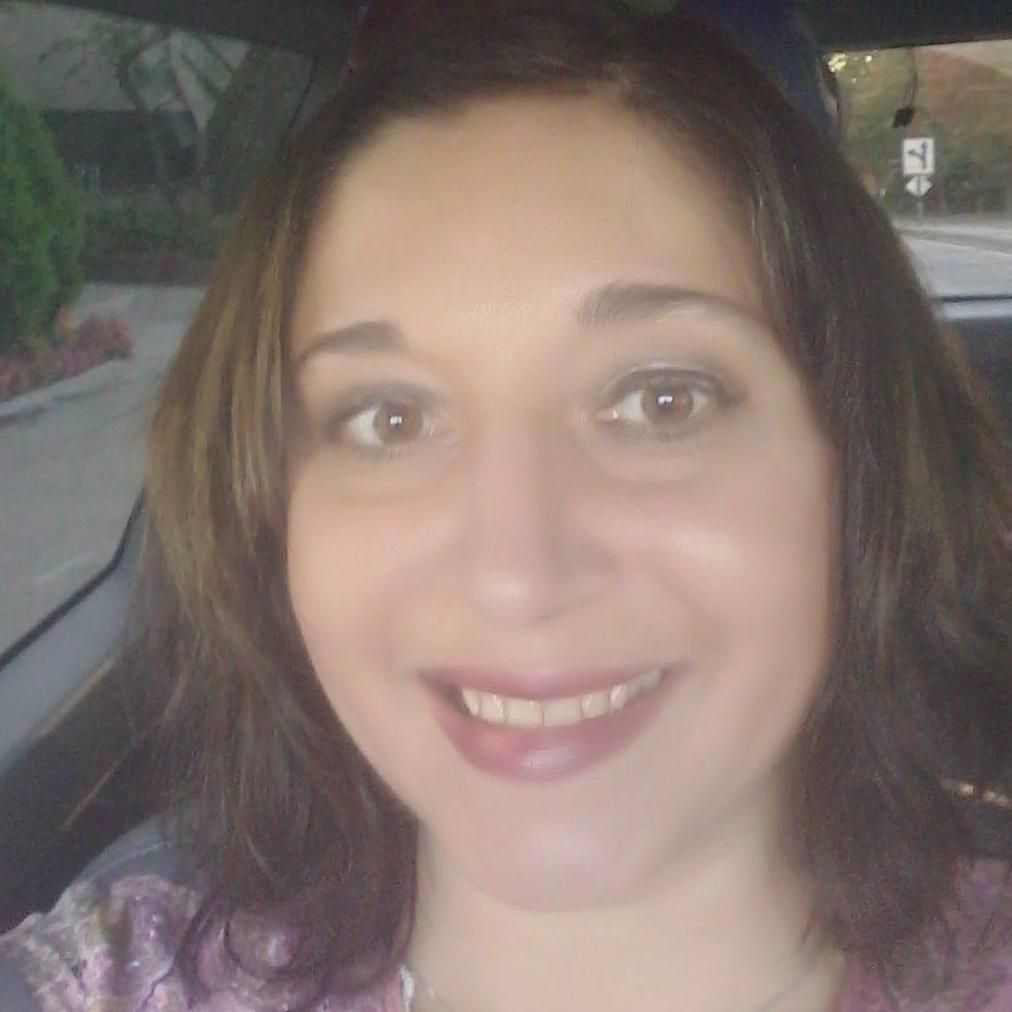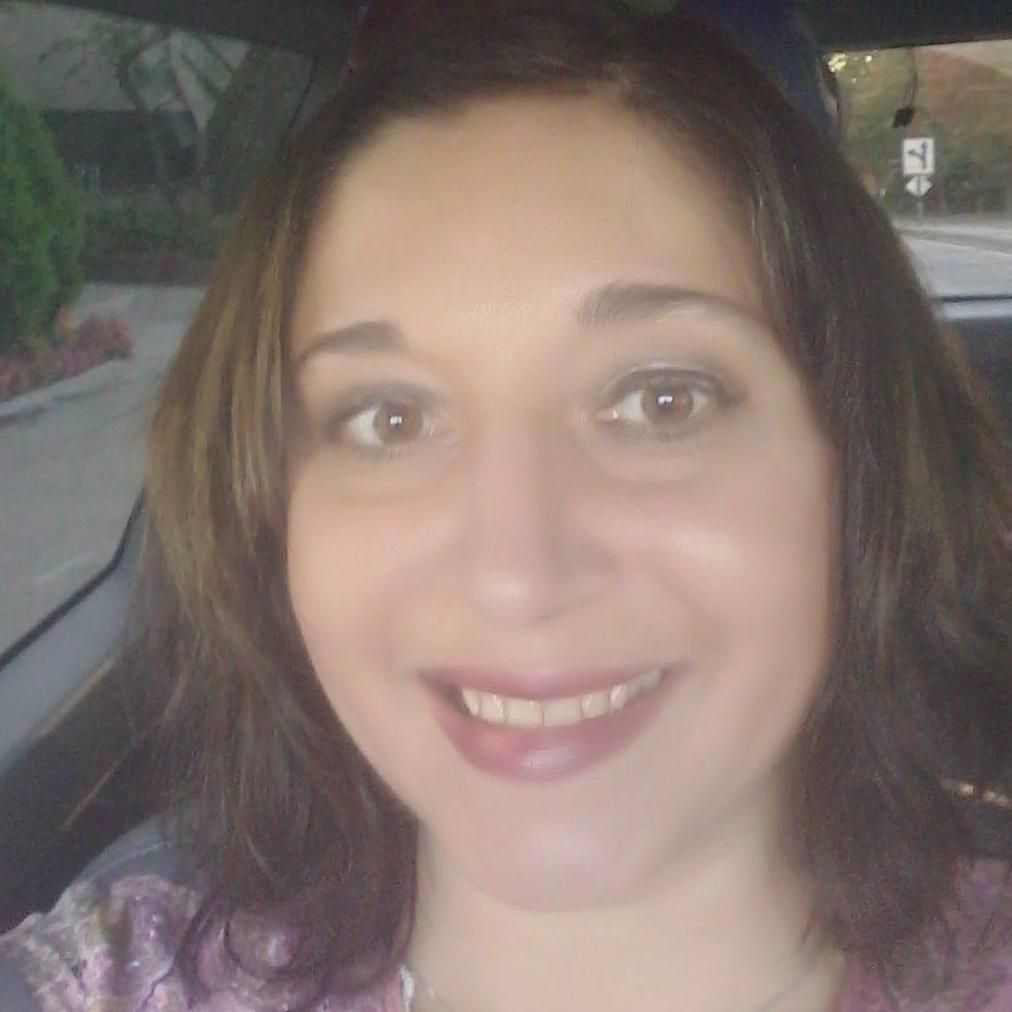 Vocal Mechanics Coaching by Amanda Jeanne Busch
Introduction:
Updated April 2, 2022 Besides coaching I also do technique and arranging. I am always still booking forward for groups, duos, trios, foursomes, and moresomes, bands, choirs, etc, and I have some dates coming up "guest speaking" within the Saint Paul school district. I love the vibe of face to face sessions but have been learning my way around Zoom, Facebook Messenger, GoogleDuo, and Microsoft Teams, and this old lady is always willing to try out something new! I have sometimes in the past charged upwards of $350 an hour for my services (when working with choirs charging $5 per person in the room) but have decided getting the knowledge I have "out there" to amateur solo singers there is no way I am going to charge more than $80 for a one hour session even though I am well aware the going rate for my credentials is significantly higher than that. I used to present vocal mechanics as a 3 hour college seminar at Music Tech in Minneapolis in the '90s and at McNally Smith College of Music in Saint Paul Minnesota in the '00s so I do have quite a bit of material up my sleeves. Discounted rates are available for those willing to commit to ongoing services. I usually rate that by an initial session price to meet and get to know each other ($80 for one hour) and your price slides down as we grow together (once per week is $60 and your 4th session is free). I KNOW my price tag doesn't match my credentials lol! I've been told I give Excellent bang for your buck! Make sure to keep your notebook handy so I don't speed away too fast! I have a LOT of knowledge and info to share, and I love sharing what I know! The first half of your session we will devote to "the anatomy of the voice" so be sure to jot down the labels at least, sometimes I move pretty quickly as we identify, feel, locate, isolate, strengthen, protect, manipulate, and undo each action we reacted to, from each of the body parts involved in making you the beautiful unique snowflake that you are, the instrument that is the human body! There is one major master exercise for us to test our waters of aptitude with, an exercise almost embarassingly devised as you first learn it but it is so multifaceted in how it helps you grow in breath, 30 to even 50% increase helping you release the lower rear ribs, using a vibrational technique assured to protect the vocal folds from damage no matter how far into the depths of your whistle tones even above the piano's top keys we may go exploring, and once you understand it you can utilize this at any time chromatically preferably or circularly maximizing the workout of your diaphragm which holds your heart and both lungs seperated from the organs below it, pumping at mass reaction so your voice may truly fill a theater above a full orchestra without need for microphone amplification as the performers of bygone eras were wont to do and did well, it's amazing to duplicate, the capacity still exists it's up to you to learn to control it! Great crossover for your yoga practice and and meditational breathwork practice you may do too! We will spend maybe 10-15 minutes on this exercise your first session or so depending on the scope of your range Seems silly, but believe me it's really priceless! The 2nd half of your session will be learning "tools for your toolbox" working on your chosen songs. There are so many tools to pick from, I pick the order on what I feel serves your needs best as you demonstrate for me your best effort to change notes on a page or in your ear poured back out your mouth as liquid emotion. I LOVE the look on someone's face when a technique "clicks" and they startle themselves and LOVE the sound they just made! Instant gratification has always been my favorite part of this job! I have been involved in the music industry my whole life but just started doing private sessions with amateur musicians in 2015. Prior to that I was working almost exclusively with college students and professionals heading into the recording studios at the colleges and at Paisley Park, as well as conducting a 13 voice choir of 3 year olds to 1st graders for a handful of years and a choir of 2nd graders to 5th graders for a handful of years. I hope to be returning to my work with little tykes again sometime soon, there is Nothing quite like it! I have been charging far upwards of $100 an hour working with professional artists, madrigal groups, bands of almost every genre, and choirs since 1994. Many of my clients are far more talented and accomplished musicians than I am. I am NOT a "traditional voice teacher" and I do NOT give "singing lessons" per se, I am a vocal mechanics coach and share many "stand alone techniques", not a progression of "rules for singing", more like "tools for your toolbox" that you can take out and apply to your performance as you see fit for the rest of your life. Stand alone techniques to actually isolate, control, strengthen, and lengthen the actual mechanics of how you produce, resonate, and release your sound. I have worked with many of "the best in the business" and gleaned a few new "tools" off each and every one of them. These include Cari Cole, Prince, Gwen Stefani, David Nordli, Paula Holmberg, Kathy Saltzman Romey, Paul Oakley, Bobby McFerrin, Amy Lee, Stuart DaVaan, Tiny Tim, Elvira, Venus DeMars, JD Steele, Souhail Kaspar, and even Mitch Miller himself! See below for more specific credits. Effective Nov 2017 I am no longer teaching guitar, bass guitar, sitar, cello, or Middle Eastern, North African, and Oriental hand percussion. However some music theory and ear interval training can be incorporated into your sessions if you wish. Each July-September I accept willing students looking for a "crash course in reading Western sheet music" by working on 8 of the Christmas choruses of "Handel's Messiah" the most often performed work of music in the history of the modern world - since 1765 it has been performed at least annually in Europe and the Americas offering the unique opportunity to experience the live orchestra, conductor, and 4 soloists, and the audience sitting by choir sections so when it is time for the choruses to perform the conductor turns around and conducts the audience. This is no easy feat, the music is quite challenging even for the seasoned veteran, often presented as fugues riddled with malismas that offer a fabulous technique crossover to hip-hop and r&b music, these are often performed as "Sing Along Messiah" concerts throughout the Western world during the Christmas season usually as a benefit for some charity, as it was originally written and performed as a benefit for a new hospital in Dublin Ireland in 1765 during the season of Lent which required all of the opera houses to be closed - the fad of entertainment in that day.
Payment methods
This pro accepts payments via Cash, Check, Google Pay, PayPal, Samsung Pay, and Zelle.
This pro indicated that they reviewed CDC safety guidelines for COVID-19 and pledged to do the following:
Maintain 6 feet of distance from customers
Disinfect surfaces touched during the job
Featured Projects
6 photos
Specialties
Interested musical styles
Reviews
Customers rated this pro highly for professionalism, work quality, and responsiveness.
Read reviews that mention:
---
·
Hired on Thumbtack
Hired on Thumbtack
My girls are really enjoying their sessions with Amanda and I am already seeing/hearing improvements in their voice and confidence!
Details: 10 - 13 years old • Yes, the student can read music • No formal training • Pop • Musical theater • Gospel • What the teacher recommends • 30 minutes • At the pro's location • My home, venue, etc. • Remotely (phone or internet)
Vocal Mechanics Coaching by Amanda Jeanne Busch's reply
Your girls are such a delight to work with, they pay attention and listen well and try hard to explore the visualization techniques and manipulation of some part of anatomy to sound beautiful and amazing. "Jingle Bell Rock" was done flawlessly this week with even vibrato as the phrasing of the song allows, and your other daughter chose the Christmas carol "Mary Did You Know" and her alto tone is so warm and rich, I was so moved by her performance I literally was in tears! I am trying to convince them to give a small concert for your family around the Christmas tree maybe on Christmas Eve, but one of your daughters said there is no way she is going to sing in front of other people but volunteered to play piano while her sister performs the carols she picked. they each have 3 carols in good progress, and we still have 2 more weeks to go before the holiday!
·
Hired on Thumbtack
Hired on Thumbtack
Amanda is an excellent teacher. Unfortunately I had to stop
lessons
for personal reasons but will definitely go back to her when I can.
Vocal Mechanics Coaching by Amanda Jeanne Busch's reply
am NOT JUST TOOTING MY OWN HORN but my prices are reasonable unmatched to my credentials because I have been labeled "terminally ill" and want as many people as possible to have my skills in their back pocket. However "time is of the essence" I will tailor your experience to the points your unique facial bone structure, muscles, fascia, tendons, and ligaments need work to become your very own shining star. Let me make you glow!
Singing Lessons (for adults)
·
Hired on Thumbtack
Hired on Thumbtack
Amazing teacher, and a great person in general. On my first day I was tested to know know my range and was only able to achieve an octave and a half, but after a week I was I came back from an octave of 5 from the one day
lesson
and the home excersises that we're given for me to do. I highly reccommend this vocal coach.
Vocal Mechanics Coaching by Amanda Jeanne Busch's reply
i d have tricks up my sleeve you will NEVER HEAR ANYWHERE ELSE that takes your passion to immeasurable heights with shortcuts and visualization techniques to bypass a lot of hang ups or assumptions that may be holding you down and let your voice soar with words that paint pictures easy to conceive so the results are right there in your hand, I offer INSTANT GRATIFICATION and if you make the commitment to work with me and actually DO YOUR HOMEWORK AS ASSIGNED within 6 weeks you will have tangible results no one can ever take away from you and will stick with you like glue
·
Hired on Thumbtack
Hired on Thumbtack
Good
lessons
, really enjoyed it
Details: 26 - 44 years old • No, the student cannot read music • 0 - 2 yrs of formal training • Country • Gospel • 45 minutes • My home, venue, etc. • Remotely (phone or internet)
I learned so much about myself and made some truly amazing noise. I could hardly believe the recording she played back was actually me!! Thank you so much for teaching me some new notes.
Vocal Mechanics Coaching by Amanda Jeanne Busch's reply
Thank you J.J., it's always a pleasure to have you back in the studio, and you're absolutely right, after your 4th session it was like something finally bridged the gap in the barrel-breathing technique and your breath support went from darn good to absolutely fabulous in the blink of an eye! Your range improved immediately when that technique clicked for you too - you shot me a whole extra 14 tones, 10 up and 4 down, when your range improves it's pretty typical to stretch some in both directions even if more high notes is all you're consciously trying to achieve, you gave me an octave plus a minor second stretch in your range that sounded just effortless and in control. Keep up the good work!
Credentials
Background Check
Amanda Busch
FAQs
What should the customer know about your pricing (e.g., discounts, fees)?

I normally charge $100 per hour, prorated by 15 minute intervals, when working with 2 or more (30?) people at a time. If you conduct or are thinking about conducting a choir, especially if a large group of children I have a great method I gleaned that can pinpoint/divide your sopranos and altos up into sections accurately all at once in under 5 minutes. For a nominal fee I am willing to leak my 3 sentence answer by phone or email. ;) I count that by time ACTUALLY TEACHING, not discussion time about what your experience is, what your goals are, selecting appropriate music to work on, what YOUR worries, concerns, and insecurities may be, "turning each other on to new artists" the other is unfamiliar with, etc - The first session will be nearly an hour because we need to talk first, no additional charge.

What is your typical process for working with a new customer?

We start by talking about breathing, because without breath support there is no singing. I offer a new visualization technique for breathing that (believe it or not) I was taught is "proven to increase lung capacity by 30%" IMMEDIATELY" - and after a few physical warm-ups we start matching pitch to the piano in a variety of ways, each with an end-goal achievement attached, and once you are well warmed I test your range both high end and low in 2 different ways the first few sessions in a manner that is foolproof to not damage your vocal chords no matter how far we stretch them. This identifies your range so we can select songs that will give you skills you need to get where you want to be. For instance, with adult men with bass voices aspiring for hip-hop or R&B goals the first song I set them to work on is usually something by Nat King Cole, for quite a number of reasons, with excellent cross-over techniques to other styles, good clean "classic" neutral warm tone. I DO NOT GIVE SINGING LESSONS! I am a vocal mechanics coach. What I have to offer you I used to present as a 3 1/2 hour college seminar. When you have a good working knowledge of everything I have to offer - I will let you know and send you on your way - happily. I do NOT wrap students up "for life". If you are ALREADY performing live shows you may only need 3-8 coaching sessions to polish up what you already have so it shimmers and shines (maybe 1-3 coaching sessions if you're already enamored with the sound of yourselves - tools for your toolbox, not rules to live by). I also am willing to utilize 10 minutes of your lesson for "ear interval training" if you would like, as well as crash courses in music theory, or the "history of" which bypasses what took me about 8 years of struggling with by the book, the answers I somehow came up with make sense, follow the rules, and are based in facts, but for some dumb reason nobody else has heard of doing it MY WAY but I have confirmed it with at least 8 college music professors and almost everybody I explain it to puts their hand over their eyes and shakes their head laughing saying "are you kidding me??? I spent 4 or 6 or 8 years learning that by rote, and THAT'S why??? and it's ALWAYS true??? Arghhhh!!!!" my daughters taught their Girl Scout Troop last year in 15 minutes what it took me over 6 years to learn by rote. Always glad to pass on the history blip that changed the world, literally. Makes jazz become a cinch even...

What education and/or training do you have that relates to your work?

It's SO IMPORTANT to listen as much as you sing. I've really lucked out and literally been "in the right place at the right time" and worked my butt off every step of the way. I tried to enroll in the former college Music Tech in Minneapolis and instead of giving me a class schedule they hired me! After they closed their doors I continued giving seminars at McNally Smith College of Music in Saint Paul Minnesota. I had a speech impediment as a young child and had 3 years of speech therapy lessons. This got me paying attention to the specific mechanics of how to manipulate isolated muscles to alter sound. My oldest daughter who is now 14 has only been able to hear well for about 7 years total of her life. She was significantly hearing impaired, had surgery at age 5, then a year and a half later ruptured her eardrum going back to 80% hearing loss so I have been working closely with speech therapists at Fairview in Minneapolis, LifeTrack Resources, and Gillette Childrens in Saint Paul over the years. She now is First Chair of the soprano section for the choir ComMusication (3rd to 10th graders, they have toured to Duluth and Madison and Omaha already) and she was in the choir performing "America The Beautiful" with Leslie Odem Jr at Super Bowl 52 right before Pink sang the national anthem. Their whole choir couldn't perform, NFL required everyone to be at least 12 years old, she made the cut by 8 weeks. Her little sister was SO JEALOUS!!! This is where my "distinction" lies, my specialty in visualization techniques and critiques on different ways to improve, strengthen, lengthen, manipulate, and isolate individual muscles and resonating spaces making me a vocal mechanics coach versus giving singing lessons. I can help you utilize your potential and explore your diversity. Who do you want to sound like? Axel Rose? Max Cavelera? Michael Jackson? Jonathan Davis? Lane Staley? Elvis? Jonny Cash? Frank Sinatra? Prince? Snoop? Eminem? Luther Vandross? Ledisi? Gwen Stefani? Ani DiFranco? Reba McEntire? Lauren Hill? Yolanda Adams? Roberta Flack? Mama Cass? These are the most famous "unique" multifaceted versatile singers that I tend to lean on when attempting to "stray from the norm" and challenge yourself to mimic them and help you explore and discover your own unique sound, IF that's what you're after.