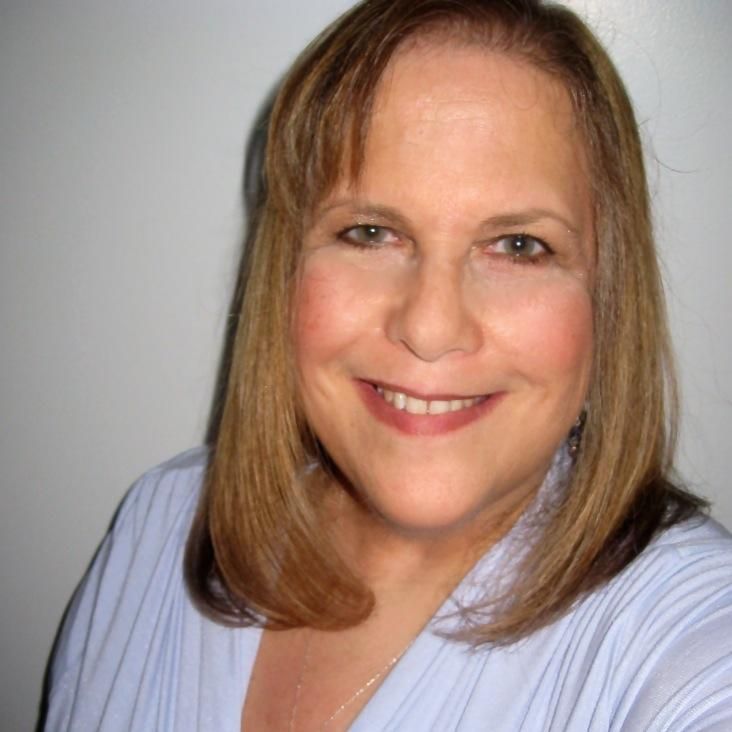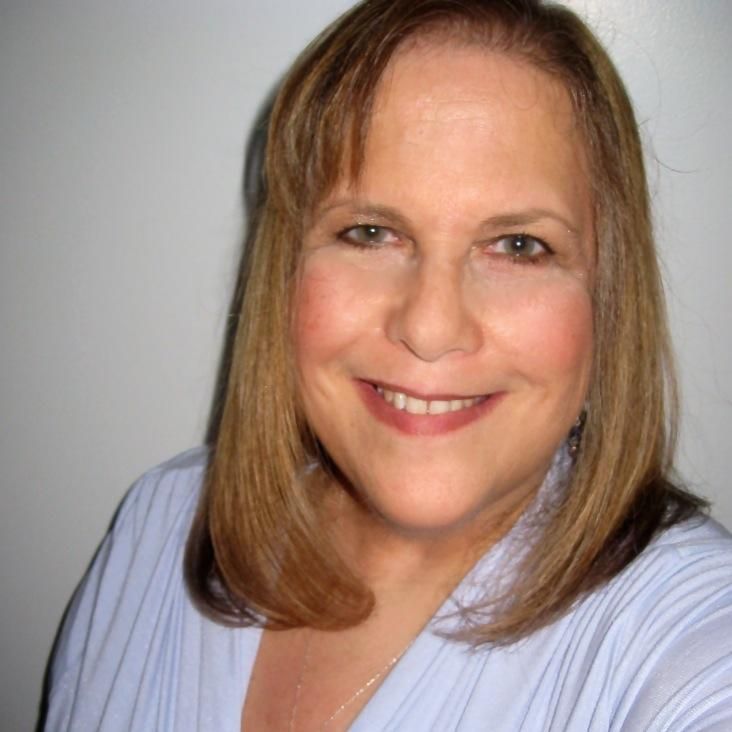 Susan Taub, College Counselor, 18yr, Harvard M.Ed.
Introduction:
For over 18 years, Susan Taub has been advising students to attain their goals of finding the best fit colleges and guiding them through the admissions process to achieve a positive outcome. Susan helps all kinds of applicants, but has particular expertise in very selective college admissions and specialized performing arts degree programs. Susan provides support and open and honest feedback through every step of the college process. Susan assists students and parents throughout the United States and internationally. Susan has 42 years of experience in the field of education, and earned a BA in Child Study from Tufts University and an Ed.M. from the Harvard Graduate School of Education. WHAT CAN I OFFER YOU? • Evaluate academic, personal, and extracurricular background. • Guide selection of appropriate and desired colleges and assess chances of admission. • Develop an individualized admissions timeline. • Suggest ways to make the most of campus visits and contact with college personnel. • Guide students in identifying strengths to highlight on their application. • Assist in every aspect of the application: selection of essay topics, editing of essays and short answer questions, presentation of extracurricular achievements via a resume. • Help with specialized arts program selection and admissions and the specific artistic review process requirements. • Suggest how to solicit the most effective letters of recommendation from teachers and counselors, including supplemental recommendations. • Prepare for interviews through tips and mock interviews. • For 10th & 11th graders, assist with course planning, testing schedule, and planning extracurricular and summer activities. • Guide strategies for deferrals and waitlists, and choosing a college among acceptances.
Payment methods
Check, Zelle
Currently a top pro
Top Pros are among the highest-rated, most popular professionals on Thumbtack.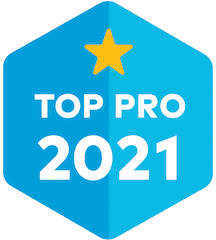 Current Top Pro
Featured Projects
3 photos
Reviews
Customers rated this pro highly for professionalism, responsiveness, and work quality.
Exceptional 5.0
11 reviews
Read reviews that mention:
---
College Admissions Counseling
Beginning my senior high school, I was immensely affected by sickness. This made me get delayed to school, and even upon reaching school, I had to fly to another state for my medical treatment. I went through a lot, from being admitted to the hospital to making up to numerous doctor appointments. I missed tons of classes, and since
college
admission
season approached, I had to give a second thought to whether to proceed or not apply to
colleges
at all. But God has sent me Susan! I met her a little less than 2weeks before my application deadline. She worked with me, giving all her best and effort to discover my strengths within such a short period of time to help me make my application strong. She is very organized and replied promptly to every question I had. Her help was what made me get into
colleges
with full-ride into three schools already. Now that I have healed and looking back, I am truly grateful to Susan for reaching me to the position I hold today; otherwise, I would have neither gotten into
college
nor have been able to make it with a 100% scholarship. My only advice is to work early and start early with Susan. She is fantastic and will never let you down. And to any international students and parents reading this, I am an international student too, and Susan can make it work, giving you the fact picture of how she helped me in such a hard time and turned it RIGHT!  Thank you so much, Susan!
I joined Susan late in the
admissions
process (mid-october), and she was extremely helpful with getting me up to speed on the countless essays and
admissions
materials needed for my first few early action schools. Throughout November and December, her planning and work allowed me to keep up my efforts, and I was eventually accepted into many selective schools that I never thought I had a chance at.
I recommend Susan Taub,
College
-Wise, very highly! She
counseled
both of my children in the
college
admissions
process for at least one and a half years each. Both of my children are very different. My oldest was seeking a classical music in voice program and, with Susan's guidance, was admitted and had a wonderful experience at Oberlin Conservatory. She went on to get a Master in Music in Vocal Performance at San Francisco Conservatory of Music. She works and performs in musical theatre and opera successfully and is very happy. My son, with Susan's guidance also, attended and loved the University of Chicago where he majored in math and cinema studies. He worked for two years after graduating and went back to UChicago for a Masters in the Humanities with a focus and thesis in film. He will begin law school at UCLA soon to focus on sports and entertainment law. Susan was very instrumental and served a critical role is assisting both children with applications, auditions, and most importantly finding a good fit for them for their
college
experiences.
Hi Susan, I cannot thank you enough for guiding my daughter through her successful transfer application process. Your research for suitable
colleges
was very thorough. The list of
colleges
you suggested was well-balanced and tailored to my daughter's needs. During the time of my daughter's application process, she was working as an intern, a full-time job. So she was rather busy. You guided her with great discipline and patience. Through the process, she also learned a great deal from you about how to do things in general. Both my daughter and I are so happy with the results. She is now enrolled in Cornell University studying Computer Science, and doing well there. We are forever grateful for your help.
As any parent of a student pursuing a degree in Musical Theatre knows or will discover, this is a daunting process! The extra applications, essays and auditions add an entirely new layer on top of the traditional
college
admittance process. Our daughter was lucky enough to have Susan Taub's guidance throughout this undertaking. First, she helped our daughter identify programs that would be a good fit. Then, she helped her develop several essays which could be used for multiple applications with a few tweaks here and there. Susan was very responsive and extremely helpful with feedback regarding the essays. She also helped our daughter do activity resumes and other documents required by the
colleges
. Susan was extremely organized and kept our daughter on-track while she applied to a dozen programs and made the process much easier on my husband and me. Our daughter ended up getting into a fantastic program and we were all thrilled with the outcome. We highly recommend
College
-Wise.
Credentials
Background Check
Susan Taub
FAQs
What should the customer know about your pricing (e.g., discounts, fees)?

COLLEGE COUNSELING: EVALUATION AND COLLEGE SEARCH: $650 (May be credited toward a package) I evaluate the student's academic, personal, and extracurricular background by reviewing his/her high school transcript (courses and grades), test scores (SAT, SAT Subject Tests, ACT, AP), current class schedule, extracurricular and personal activities and accomplishments, awards, and a student questionnaire. I review the student's college search criteria, academic and career interests, and list of colleges and estimate his/her chances of admissions to these schools. I provide suggestions of ways to highlight the student's strengths and accomplishments and address any weaknesses. I assemble a suitable list of colleges for the student based on my findings from the evaluation and the student's college preferences and interests. This is a finite service without any back and forth counseling, but results in an individualized detailed report. SENIOR YEAR COLLEGE COUNSELING PACKAGE: $5,200 (6 - 12 months of counseling, ends June 30 of senior year) This package includes the Initial Evaluation and College Search, finalizing the college list, development of a time line for the student's admissions process, help with the application process including brainstorming topics and reviews of multiple drafts for 8 full essays (up to 650 words; 2 essays of 300 words or less can count as 1 full essay), preparation of an annotated activities and achievements resume, preparation of supplemental materials, choosing whom to ask for recommendations and submitting statements to teachers and guidance counselors to assist them in writing these effectively, suggestions for highlighting 'hooks' and strengths, suggestions of ways to express specific interest in each college, overall application review, suggestions for college visits and contact with college personnel, interview preparation including mock interviews, handling deferred or waitlist status, choosing from college acceptances, and support throughout the process for both the student and parents through unlimited email support. JUNIOR & SENIOR YEAR COLLEGE COUNSELING PACKAGE: $6,700 (18 - 24 months of counseling, ends June 30 of senior year) In addition to everything in the Senior Year College Counseling Package, this package can start at any point in junior year and also includes help in choosing a possible college academic focus or direction, summer activities planning, assistance with any summer program admissions processes (if applicable), course planning for senior year, testing schedule plans, college visit plans, extracurricular choices and initiatives, assistance with two additional essays (for a total of 10 full page essays up to 650 words; 2 essays of 300 words or less can count as 1 full essay) through unlimited email support. SOPHOMORE, JUNIOR & SENIOR YEAR COLLEGE COUNSELING PACKAGE: $8,100 (28 - 36 months of counseling, ends June 30 of senior year) Includes everything in the Junior/Senior Package, aimed at those starting services during 10th grade. 9TH/10TH/11TH/12TH GRADES COLLEGE COUNSELING PACKAGE: $9,300 (40 - 48 months of counseling, ends June 30 of senior year) Includes everything in the Junior/Senior Package, aimed at those starting services during 9th grade. PERFORMING ARTS COLLEGE COUNSELING: Students seeking arts college programs with specialized requirements - such as for musical theater, acting/drama, music, film, fine arts, dance or architecture - need to order a performing arts package and not a regular counseling package. SENIOR YEAR PERFORMING ARTS COLLEGE COUNSELING PACKAGE: $6,000 (6 - 12 months of counseling, ends June 30 of senior year) For students going through the specialized, rigorous, and selective theater college admissions process, this package includes all the services of the regular Senior Package plus specific help with choosing an appropriate program (i.e. BA, BFA, or BM) and criteria for selection of a theater program, along with solicitation of artistic references and guidance through the audition process and preparation of special requirements, including audition materials, headshots, compilation of a theatrical resume, and artistic supplements to non-audition colleges. JUNIOR & SENIOR YEAR PERFORMING ARTS COLLEGE COUNSELING PACKAGE: $7,600 (18 - 24 months of counseling, end June 30 of senior year) Starting at any point in junior year, this package includes all that is in the Junior and Senior College Counseling Package, as well as any arts training plans that are applicable to college theater applicants. Due to the complexity of the performing arts college process, students should begin as early as possible. SOPHOMORE, JUNIOR & SENIOR YEAR PERFORMING ARTS COLLEGE COUNSELING PACKAGE: $8,900 (28 - 36 months of counseling, end June 30 of senior year) Starting at any point in sophomore year, this package includes all that is in the Sophomore, Junior and Senior College Counseling Package, as well as any arts training plans that are applicable to college theater applicants. Due to the complexity of the performing arts college process, students should begin as early as possible. ADDITIONAL SERVICES: ESSAY SERVICE: $400/ESSAY A LA CARTE OR $375/ESSAY IF ADD-ON TO PACKAGE (1 full essay up to 650 words, or 2 essays of 300 words or less each) From brainstorming topics to developing drafts incorporating tone, format and editing. Can be added to a College Counseling Package for essay assistance beyond the number of included essays, or purchased separately. ESSAY BUNDLE: $1,080 IF A LA CARTE OR $1000 IF ADD-ON TO PACKAGE (3 full essays up to 650 words each; 2 essays of 300 words or less each can count as 1 full essay) Can be added to a College Counseling Package for essay assistance beyond the number of included essays, or purchased separately. HOURLY COUNSELING: $175/HOUR For those students who want specialized help with just one or two specific aspects (i.e., resume, interviews, follow-up to an Evaluation and College Search report to refine the college list) of the college admissions process, or help with specific questions, hourly college counseling assistance is available via e-mail. Hourly counseling is not suitable for those seeking ongoing help with their college admissions process. PAYMENT SCHEDULE: Fees for Initial Evaluation and College Search, Essay Service, or Hourly Consulting are due when counseling services begin. For Senior Year Packages, 50% of the fee is due when the counseling period begins and 50% is due in 60 days. For Junior/Senior Packages, 50% of the fee is due at the start of the counseling period and 50% is due 6 months later. For Sophomore/Junior/Senior Packages or Freshman/Sophomore/Junior/Senior Packages, 50% is due at sign up and the balance of 50% is due 12 months later. Senior packages commencing after August 1 for rising seniors are due in full when services begin. Senior Packages commencing after August 1 of senior year, will incur an additional $500 fee. Senior Packages commencing after September 1 of senior year will incur an additional $800 fee beyond the package fee. Essay Services that are purchased separately from College Counseling Packages, will incur an additional fee of $50 if starting less than 10 days before those essays/applications are due to be submitted to colleges. Essay Bundles that are purchased separately from College Counseling Packages, will incur an additional fee of $200 if starting less than 3 weeks before those essays/applications are due to be submitted to colleges.

What is your typical process for working with a new customer?

I send some information via email to those inquiring about services and then a family can opt to line up a free, no-obligation consultation in order to learn more, ask questions, and determine I am a good fit for their needs. Once a family signs up, I gather a great deal of information about the student as a solid foundation for our work together.

What education and/or training do you have that relates to your work?

BA in Child Study, Tufts University; M.Ed., Harvard University; and Training program in College Counseling