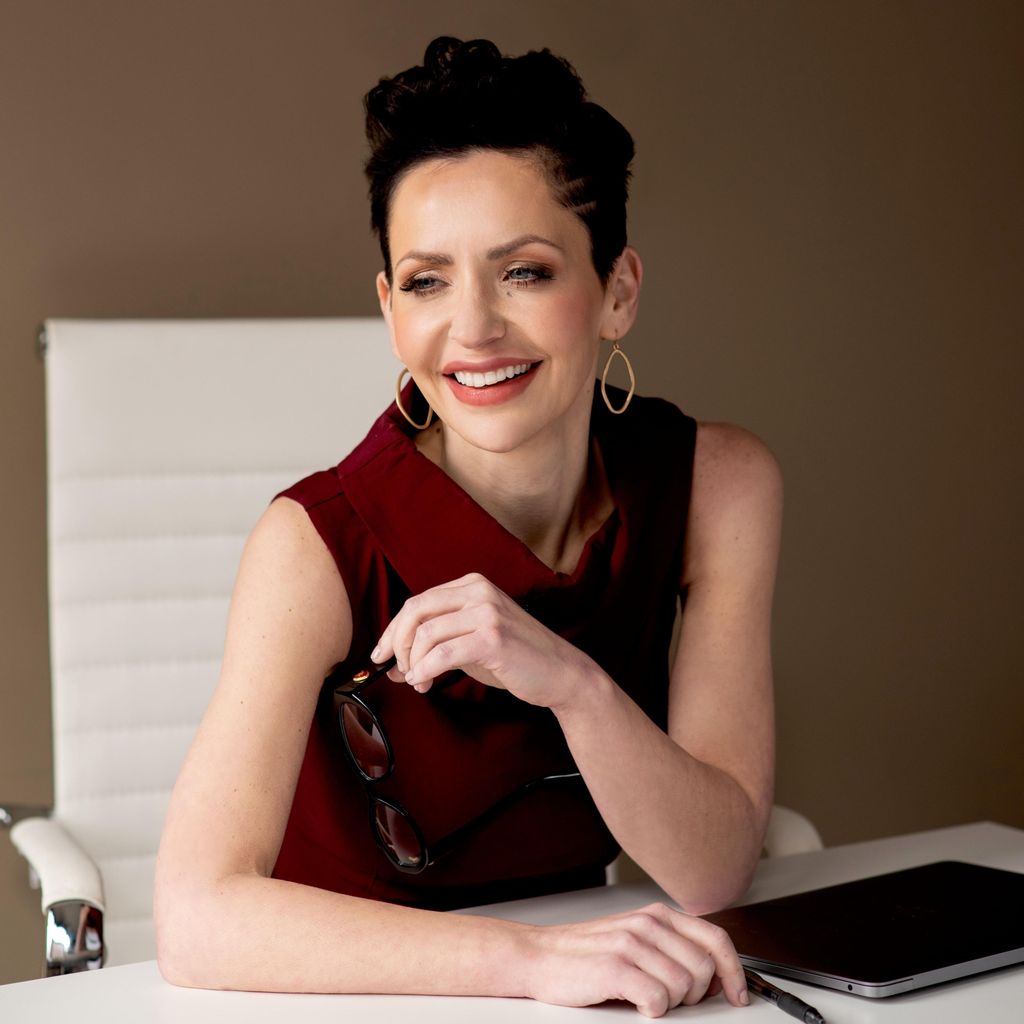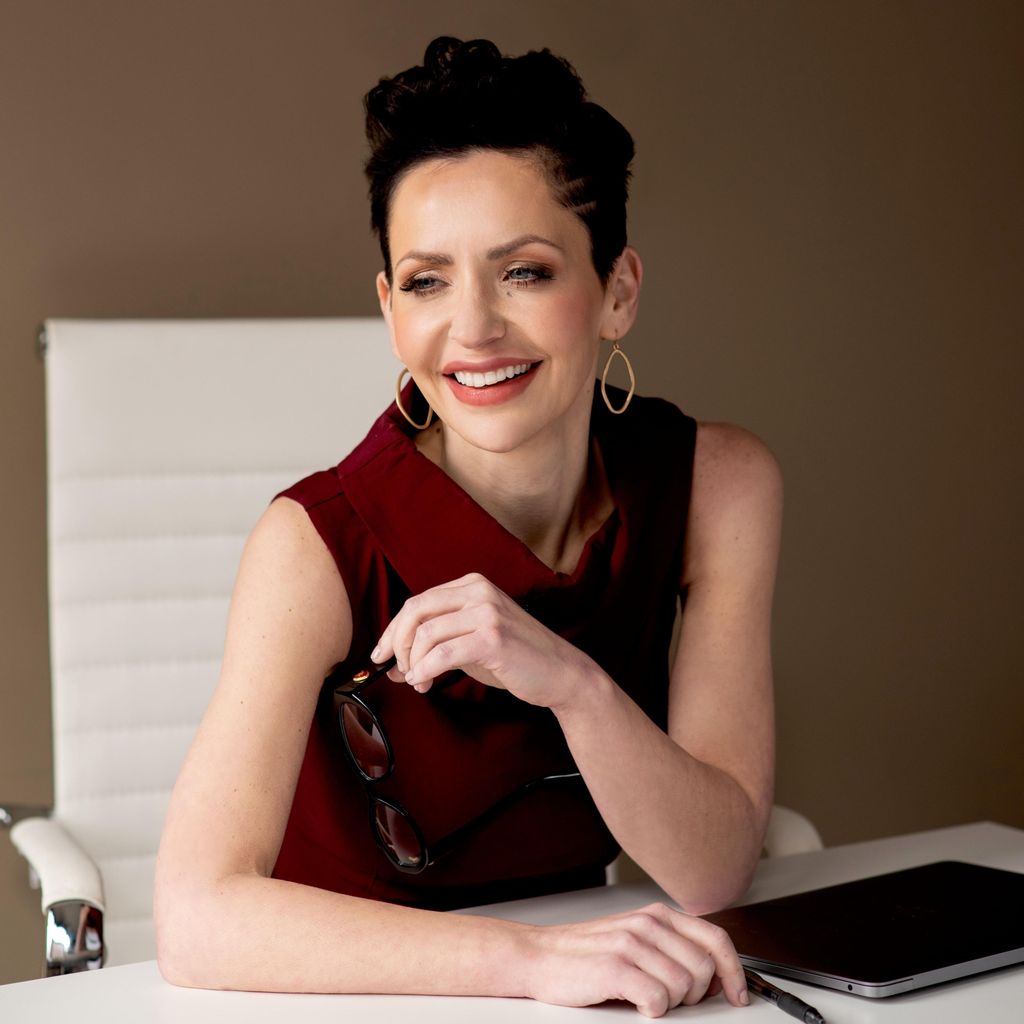 ---
It's free with no obligation to hire
Introduction:
I am Jacqueline Ann O'Brien, practicing attorney and owner of O'Brien Law Company. O'Brien Law Company is a full service law firm located in Cleveland, Ohio concentrating in the areas of family law, real estate, employment matters, business law, and general civil litigation. We deliver passionate, committed, and relentless representation with competence and grit. O'Brien Law's breadth of experience lends flexibility to problem solving at every stage of advocacy across practice areas.
Overview
Hired 4 times

License verified

Background checked

3 employees

2 years in business
Payment methods
Apple Pay, Cash, Check, Credit card, Paypal, Venmo
Photos and Videos
14 photos
Reviews
Customers rated this pro highly for

professionalism

,

value

, and

work quality

.
Read reviews that mention:
Divorce Attorney

I just started working with her and so far I am impressed with her work ethic

Divorce Attorney

I'm not much of a writer but so far I am very satisfied with Mrs. Obriens work.

Family Law Attorney

It was a pleasure working with Jacqueline right out of the gate she was aggressive and got rite down to business while having my best interest at heart. She genuinely cares for her clients which shows in the work that she puts in. She is very informative every step of the way which is reassuring at a time that matters most.

I feel so fortunate to have found Jackie O'Brien in my search for an attorney. You will never meet another person more passionate about their work, and achieving the best possible outcome for their clients. Her work product is impeccable, and her sincerity shines throughout everything she fights for on your behalf. Litigation can be extremely stressful, and Jackie would go above and beyond in terms of communication to ensure that I not only completely understood what was going on, but also help sooth irrational fears. I would recommend her to any family or friends going through litigation, and would highly suggest that you give her a call too.
Credentials
License Type: Attorney (FL)
License Type: Attorney (OH)
FAQs
What should the customer know about your pricing (e.g., discounts, fees)?

I. ALTERNATIVE LEGAL SERVICES & CREATIVE FEE AGREEMENTS Stuck using the same stale, pale, sure-to-fail tools, lawyers unintentionally limit their practice of law. A lawyer's strict adherence to old hourly billing modalities deprives many potential clients from receiving superior legal services. At O'Brien Law, we refuse to shove every client's case or fee agreement into the same sized, predetermined box. A. Retainers & hourly billing Some cases warrant the traditional method involving a client's payment of a retainer (a deposit on services) and then billing all work on the case against the retainer. If a client's retainer is exhausted, an additional retainer is requested or bills become due as incurred. B. Contingency fees & hybrid fee agreements In certain cases, O'Brien Law may charge a contingency fee, which delays payment of legal fees until the case yields a financial result. Under a contingency arrangement, the attorney fees are a percentage, usually 33%-40% of the verdict or settlement obtained in favor of the client. Beyond that, O'Brien Law uses hybrid fee agreement, wherein a defending party with affirmative counterclaims may pay a reduced hourly rate in exchange for agreeing to pay additional fees contingent on prevailing. However, Ohio law prohibits contingency fee agreements in Family Law cases. C. Flat Rates O'Brien Law offers clients, including those seeking services for family law matters, access to creative, outside-the-box arrangements as alternatives to facilitate legal resolution in his or her particular case. For instance, O'Brien Law presents clients with options when selecting their legal services and determining the scope of representation needed. For some situations, charging a flat fee for an exceptional, limited legal service matches the circumstances, needs, and financial budget of a client. With a flat fee, a client knows exactly what the cost will be – no hidden or unpredictable fees. Disclaimer: O'Brien Law Company strives to quote fixed legal fees whenever possible. In certain cases, a client's needs may fall outside those offered through the firm's fixed fee program. After speaking with a client, the firm determines if we will be able to quote a client a fixed fee for his particular situation. All fixed fees must be agreed to in writing via an engagement letter between the client and O'Brien Law Company I. 90 Minute Document Review - $275.00 *Normally costs approximately $412.50 Geared toward Family Law clients, O'Brien Law schedules a 90 minute meeting with a client for a one on one document review. During the review, counsel will likely ask questions about, suggest changes to, note areas of concern regarding any documents prepared by the client, an opposing party, or another lawyer. O'Brien Law scrutinizes the documents to confirm the requisite procedural and legal conformity. A document review may be appropriate in the foregoing situations: A client waived his right to counsel in his dissolution. Whereas his ex-wife hired a lawyer to represent her. The ex-wife's lawyer drafted all the agreements to be signed and filed. Before signing and filing the documents, the client wants an attorney to look over the documents and the agreements reached therein to deliver constructive feedback and criticism. A client is representing herself pro se in a post-decree matter to modify her shared parenting plan for her 3 minor children. Prior to filing the documents she prepared, she seeks an attorney's opinion. During the 90 minute review, O'Brien Law verifies the client filled out the necessary forms and drafted the required motion(s) or petition(s) required for the desired relief. The attorney identifies and notes any deficiencies existing including but not limited to an affidavit the client omitted; a legally tenuous position in the body of the motion; mistakes in the case caption; and a possible problem with the certificate of service. A landlord brings in a lease for review after renting an apartment to an uncooperative tenant. The lease recently ended after the tenant and landlord engaged in a series of hostile emails. During their email exchange, the tenant appears to prematurely break the lease. Now, the landlord wants an attorney to review the lease, communications, and tenant-infractions documented by the landlord. The landlord wants to keep the tenant's security deposit. After reviewing the documents, O'Brien Law identifies points validating the landlord's decision to keep the security deposit, as well as reasons to return the security deposit. The attorney discusses and aids in calculating damages caused by the tenant's violation and breach of the lease incurred by the landlord, which lend credence to retaining the security deposit. A client wants an attorney to examine forms he filled out for purposes of obtaining an emergency, ex-parte domestic violence civil protection order against his ex-wife. The client and his ex-wife share custody of and parenting time with their minor son. To that point, O'Brien Law assists the client in completing and understanding the form as which it relates to and impinges upon the parties' shared custody of their minor son. The attorney explains the breadth of protection potentially extended by a domestic violence civil protection order, which empowers the client to decide who needs protection from his ex-wife under the order. O'Brien Law helps the client to articulate pertinent facts likely to advance his case before the judge or magistrate. 2. PRENUPTIAL AGREEMENT $850.00 *Normally costs approximately $2,500.00 After a client completes and returns the necessary intake form with the parties asset and debt disclosures to O'Brien Law, the firm schedules a 30 minute phone call with the client. During that phone call, O'Brien Law clarifies areas of ambiguity. O'Brien Law further assesses the necessary provisions to achieve the client's optimal outcome, while cognizant of legal parameters. Then, O'Brien Law drafts the client's desired prenuptial agreement in alignment with the parties' disclosures, intake information, and client phone call. O'Brien Law promptly emails the agreement to the client to review and revise. After the client does so, O'Brien Law finalizes the agreement and delivers digital and hard copies to the client. A number of different circumstances may favor obtaining a prenuptial agreement before getting married as set forth: Most obvious, clients who accumulated substantial wealth before getting married and/or who likely will be accumulating substantial wealth during the marriage often benefit from such agreement. In those instances, wealthy clients protect their wealth from comingling with marital property by delineating defined property boundaries, thereby preventing confusion. Prenuptial agreements also serve as vehicles to circumvent Ohio law governing the equitable division of marital property. As such, parties may agree to treat marital property a myriad of different ways in the event of a divorce. Moreover, clients, previously divorced, often feel a degree of comfort knowing a prenuptial agreement exists to safeguard property and diffuse money issues should the marriage fail. Families may employ prenuptial agreements to keep money separate from a spouse, still within the same family. Clients mights elect to get a prenup as the most effective method to keep property separate, control their own personal financial futures, or retain control over a business. 3. DRAFT SEPARATION AGREEMENT & (IF THERE ARE CHILDREN) PARENTING PLAN - $950.00 *Normally costs approximately $2,000.00 This option pertains to unrepresented clients seeking or going through a dissolution, divorce, or legal separation. After a client completes and returns the necessary intake form to O'Brien Law, the firm schedules a 30 minute phone call with the client. During that phone call, O'Brien Law clarifies areas of ambiguity. O'Brien Law further assesses the necessary provisions to achieve the client's optimal outcome, while remaining within the legal parameters. Then, O'Brien Law drafts the client's desired separation agreement and parenting plan. O'Brien Law promptly emails the agreements to the client to review and revise. After the client does so, O'Brien Law finalizes the agreements and delivers digital and hard copies to the client. Commissioning O'Brien Law to draft your "optimal" separation agreement and parenting plan not only provides you with the 2 most substantial agreements imperative to completing a dissolution, divorce, or legal separation, but the service also furnishes clients with a negotiation tool. Ideally, of course, the client would turn the agreements over to her spouse who signs both indicating his approval. Nevertheless, even if the agreements undergo revisions after subsequent negotiations, this process cultivates the client's awareness of what she is willing to compromise and what amounts to a nonnegotiable. 4. DRAFT, FILE, & SERVE DIVORCE COMPLAINT WITH ACCOMPANYING FORMS- $650.00 *Normally costs approximately $1,000.00 After a client completes and returns the necessary intake form to O'Brien Law, the firm schedules a 30 minute phone call with the client. During that phone call, O'Brien Law clarifies areas of ambiguity. O'Brien Law further assesses the necessary provisions to achieve the client's optimal outcome, while remaining within the legal parameters. The firm prepares your initial divorce documents (including the complaint and affidavit); files the documents with the court; and serves the documents on the client's spouse. 5. REVIEW & FILE FINAL DIVORCE DECREE/ENTRY GRANTING PETITION FOR DISSOLUTION; APPEAR AT FINAL HEARING - $1000.00 *Normally costs approximately $2,500.00 When a client and his spouse reached complete agreement on all issues related to their divorce or dissolution, O'Brien Law completes final step. O'Brien Law double checks all the filings in the case; that all affidavits have been signed and filed; all financial disclosures and support worksheets submitted; proof of parenting classes provided to the court; and any miscellaneous court procedures or forms have been complied with. O'Brien Law reviews the case and agreements, prepares, arranges for both parties to sign, and files the client's Divorce Judgment and all other compulsory forms. Next, O'Brien Law coordinates with the court, client, and spouse to set the final hearing. Before the hearing, O'Brien Law schedules a 30 minute phone call to prepare the client pertaining to what to expect; what to be prepared to answered; what to supply the court upon any discovered defects; and what decorum to exercise at the final hearing.

What is your typical process for working with a new customer?

I reach out to the potential client by phone or email to schedule a free, 60 minute consultation at my office. Before the consult, I email the potential client an intake sheet to complete and return before our meeting. This sheet gives me an idea of the potential client's current circumstances; what legal services the potential client is potentially interested in; and I note possible legal options and areas of inquiry. For the consultation, the potential client meets me either at my office or a more convenient location where confidentiality is still protected. During the consultation, we discuss the potential client's situation, desired outcome, and any preferred legal solution. In response, I provide the potential client with a condensed course in whatever area of law applies. I explain my services and how my services would facilitate obtaining the potential client's desired outcome. I present legal options. I might address risks. If the potential client has worries respecting the legal process or hiring an attorney, I address those concerns. I ask the potential client questions, and of course, I answer whatever questions the client may have for me. To conclude, I discuss the necessary steps to establish a lawyer-client relationship. I give the potential client a representation agreement, which I explain. At that point, the potential client may sign the agreement to commence representation or take the agreement to think through the matter. Either way, I give the potential client my card if he or she should ever have a future question.

What education and/or training do you have that relates to your work?

Juris Doctor, 2007 Cleveland - Marshall College of Law, Cleveland, OH Maintained academic scholarship throughout law school 2004-2007. Bachelor of Science (BS) in Political Science and Minored in Philosophy,​ 2004 University of Dayton, Dayton, OH 3.8 G.P.A, Magna Cum Laude Worked as an Assistant to a Political Science Professor to aid in collecting data for his Thesis on the High Court of Australia.