How much does it cost to reupholster a chair?
The total cost to reupholster a chair can range from $500 to $3,500. For the relatively simple job of reupholstering a dining room chair seat with only a cushion, the job can cost as little as $50. For the more complex job of reupholstering a large recliner with ornate details, it can ring in over $600. However, the total price to reupholster a piece depends on the size, the type, the style, the material you want to use and whether it needs any repairs during the upholstery process.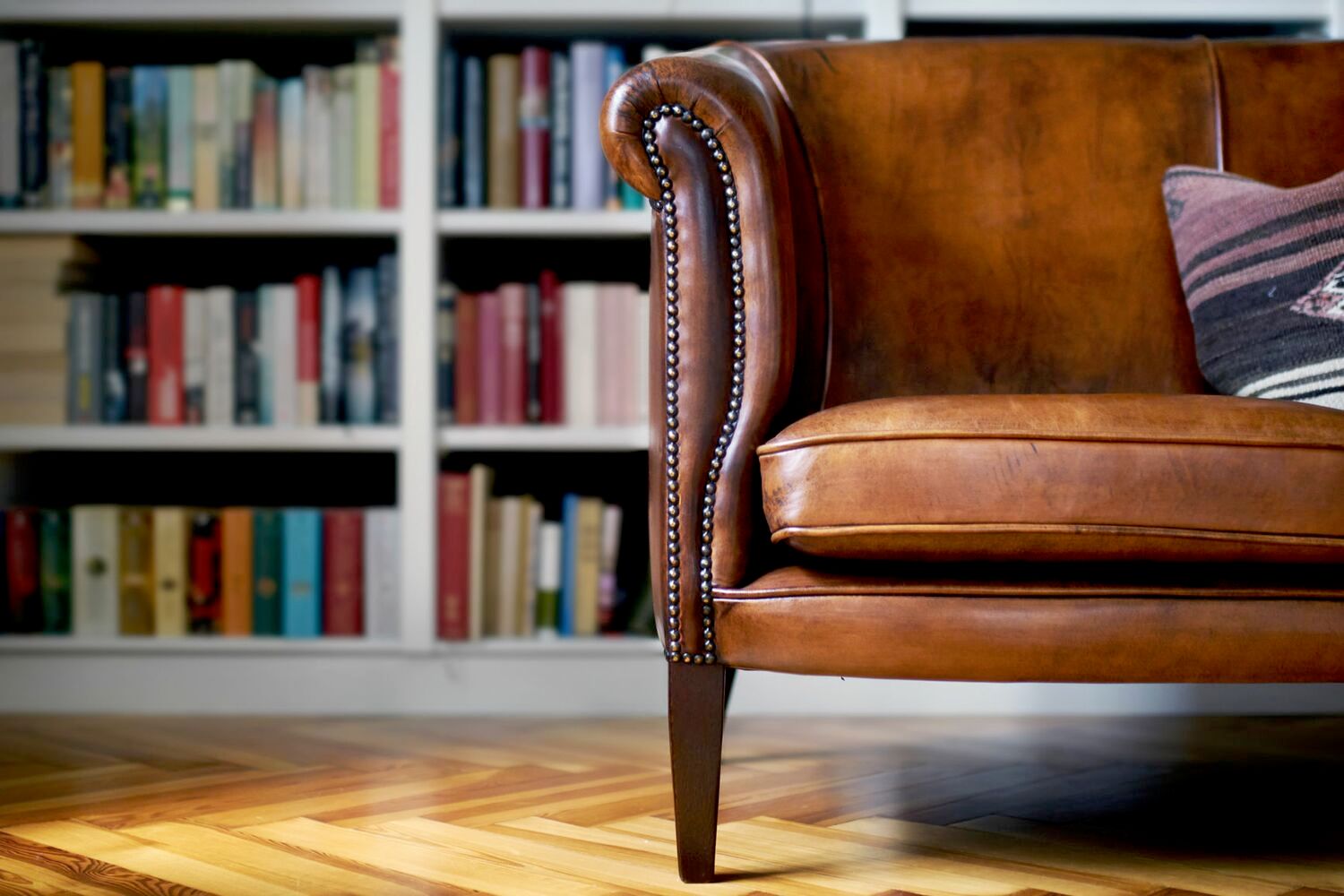 Reupholstering a chair is one way to rescue your comfy favorite lounger that's seen better days. You can even upcycle a piece of furniture from the thrift store, which will save you money over springing for new furniture.
Although reupholstering an old piece of furniture might sound like a fun DIY project, it's more than just stapling fabric — it's a skill that can be mastered only with time and practice. So, it may be best to skip the DIY this time and entrust your beloved chair or couch to a professional upholsterer. Keep reading to learn more about the cost to reupholster a chair and get free estimates in your area.
Compare prices from upholstery specialists near you.
The factors that affect the cost of reupholstering your chair include:
Complexity and size of the upholstery job
Price and amount of material needed for the upholstery
Time and materials required to make any necessary repairs to the piece of furniture
Find the right upholstery specialist for your project.
Upholstery cost per hour
The total price of reupholstering a piece of furniture, such as an old chair or couch, typically includes an hourly charge for the cost of labor plus the cost of materials and possibly a shop fee.
For example, Conquest of Thread in Kansas City, Missouri, charges $30 an hour for labor plus materials plus a 15% shop fee to cover the cost of thread, staples and wear and tear on equipment. The owner, Christin Cope-Hill, recommends that customers supply their own material or fabric in order to pick out exactly what they want and save money.
Even if you supply the new fabric, the upholsterer will supply high-density foam for the seat cushion, dust cover for the chair seat, staples and any parts (such as wood and springs) needed for furniture repairs. They may also guarantee that the piece will be put back together the same way, ensure the structural integrity of the furniture and make sure it looks like a brand new piece.
Furniture details
Furniture details can add significantly to the price of labor, Cope-Hill says. For example, a skirt on a recliner can add two to three hours to the time it takes to upholster the chair, she says. Details like pillow-top cushions and nail heads, the round nails that go around a seat frame, also add significantly to labor costs.
Here is a reupholstery pricing guide for reupholstering a chair based on sample prices provided by Conquest of Thread:
Cost to reupholster dining chair with only a cushioned seat: $35
Upholstered dining room chair with both cushioned back and seat: $105
Upholstered cushioned club chair with tufted buttons and minor repairs:$465
Recliner with pillow-top cushions, seat, skirt and multiple repairs: $600
Have a larger project in mind? Does your sofa need new seats? Do your cushions need stapling? Professional upholsterers can fix those pieces too. Contact your local upholstery shop to see what their capabilities are.
Get free estimates from top-rated upholstery specialists.
The price of upholstery fabric can "vary wildly," Cope-Hill says, and some luxury upholstery fabrics cost as much as $600 a yard. Additionally, how many yards of fabric the chair takes will also depend on a lot of different factors.
That said, here are some sample prices of how much you can expect different styles of upholstery fabric to cost:
Basic upholstery fabric: $10/yard and up, depending on the fabric
Velvet upholstery fabric: $15 to $45/yard
Vinyl for upholstery: $10 to $25/yard
Leather for upholstery: $350 to $400/leather hide
Reupholstering a leather chair may cost around $350-$400 per hide. Leather isn't sold by the yard but by the hide, Cope-Hill points out.
Because a hide can ring in at $350-$400 and supply enough leather for 10 dining chairs, buying an entire hide may not make sense for a smaller upholstery project, she says. Your upholstery pro may be able to connect you with a local business that sells scraps of leather. But trying to find the perfect sized scrap for your piece of furniture can be difficult.
It may be worth the cost to reupholster a piece of furniture, depending on the quality of it, how much you use it and whether it has sentimental value. Because new recliners are priced at $1,000 or more, reupholstering a comfortable-but-threadbare favorite piece of furniture may be more affordable than buying a new one — especially if all that's required is some new fabric and a staple gun.
An upholsterer can also replace broken springs, a seat cover or a busted frame, adding another 50 or more years to the life of an antique chair, Cope-Hill says. It's a great way to upcycle your current furniture and keep old furniture out of landfills.
Browse Thumbtack to find chair upholstery professionals in your area, and enter the details of your project so the pro can give you an accurate pricing estimate.
It's important to include photos of the seat cushions, front and back of the chair, so the upholsterer can estimate how much fabric it will require, as well as the labor and additional materials required. The pro also may ask for measurements in order to accurately calculate the amount of fabric you'll need.
See which upholstery specialists are top-rated in your area.
Here are a few tips that can help you reupholster a chair for less:
Supply your own fabric.
Some upholstery shops offer a selection of fabrics for customers to choose from at a significant markup, Cope-Hill says. Buying your own fabric locally or online may offer sizable savings, and you can purchase fabric by the yard. "Places like Jo-Ann have a surprisingly good selection of upholstery fabrics, and if you use a coupon, they're pretty reasonably priced," she says.
Consider going faux.
Have your heart set on leather? Purchasing an entire hide may not make financial sense when reupholstering a single piece of furniture, so you may want to consider going with vinyl instead, Cope-Hill says.
Choose solids over patterns.
Upholstering a chair with patterned fabric can use significantly more yards of fabric due to material waste caused by having to match up the pattern, Cope-Hill says. "Going with a solid color as opposed to a pattern is going to save a little bit of money," she says.
Reupholster multiple chairs.
Some reupholstery shops offer volume discounts for getting several pieces upholstered at one time, such as an entire dining room set. Reupholster all six chair seats at the same time.
Related content: What to know before getting reupholstery.
Find chair upholstery services near me
If you're itching to reupholster your chairs, start searching for professionals on Thumbtack today. Get free cost estimates from several local pros so you can put together a budget.