How much does premarital counseling cost?
The national average cost of premarital counseling ranges from $125 to $175 per session, putting the cost for five sessions around $600. The total cost depends on number of sessions, the experience and qualifications of the marriage counselor, and whether the counseling is done at their office or online.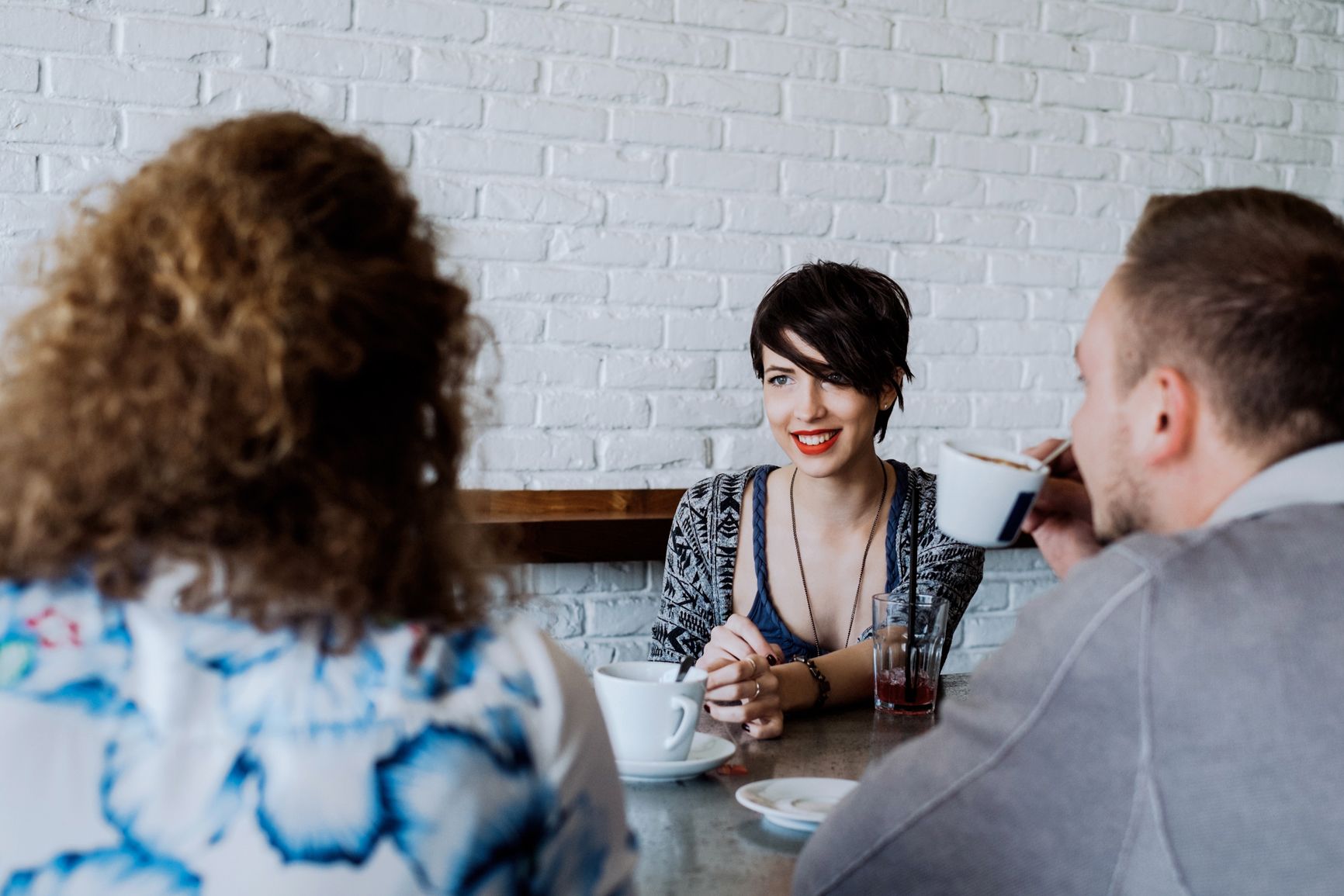 After getting engaged, many couples go head-first into planning the wedding ceremony and reception. But why not carve out a few hours to focus on your relationship with your about-to-be-spouse? A few sessions of counseling with an experienced couples therapist can help you prepare not just for the ceremony, but lay the ground work for a successful marriage.
Making sure you're on the same page with your relationship and the life you want together is an important pre-marriage step – for both religious and secular couples. Before you find a couples therapist for your premarital counseling, get an idea of what to expect from your therapy sessions and what fees you will encounter.
What's in this cost guide?
Premarital counseling is a specialized type of therapy that will help you and your finance prepare for your wedding and life as a married couple. The exact structure of your counseling sessions will depend on whether you choose faith-based or secular premarital counseling, and what challenges you're currently facing as a couple.
Typically, the marriage counselor will give you a premarital counseling quiz to learn more about you as individuals and as a couple. The counselor may also guide you through discussion of your goals, hopes and dreams as well differences and areas of conflict in your relationship. Then, similar to couples therapy, the two of you and your counselor will discuss these topics.
"Conflict resolution is usually the stand out issue in couples counseling," says counselor Jon McKinney of Bridges Counseling & Coaching Services, a practice in Atlanta that offers in-person lay and pastoral counseling. He says common topics he helps couples address in pre-marriage counseling are: stress around wedding plans, financial management conflicts, cultural differences, sex and intimacy issues, family planning and the impact of step-families on the couple.
Here are some issues you may cover with your counselor:
Family dynamics including step families, in-laws and future family plans
Spending time together
Sex life and showing affection
Finances and your future financial goals
Marriage preparation
Specific issues you are facing as a couple, such as health problems, mental health challenges or trouble communicating
Marriage counseling before or early on in your marriage can help you tackle frustrations and challenges before they get bigger and turn into something worse. While many marriage counselors don't specialize in individual therapy, they can also recommend a therapists should one or both members in the couple want to pursue it on their own.
Compare prices from counselors near you.
The national average fee for premarital counseling is $125 to $175 for a 60-minute session. Most couples do about five sessions, which would put the total average cost at $625 to $875. Religious premarital counseling offered through a church or other faith-based organization tends to be slightly less expensive than secular premarital counseling from a certified therapist.
The premarital counseling costs mostly depend on the training and qualifications of the counselor, the number of therapy sessions you want, and whether you opt for secular or religious counseling. Premarital counselors typically charge by the hour, and some offer packages at a discount.
For example, Jon McKinney of Bridges Counseling & Coaching Services, a counselor in Atlanta who specializes in premarital, marriage and family counseling charges $65 an hour for premarital counseling. McKinney says he typically recommends an initial session that lasts two hours plus four 60-minute sessions and one follow-up session three months after the wedding. The total cost of all seven hours worth of his recommended sessions rings up at $455.
Dr. Stacy Friedman, a clinical sexologist and certified sex coach, offers a complimentary 15-minute phone consult and charges $155 for a 50-minute couples counseling session on the phone, online via video chat or in person. She recommends six to eight sessions for couples about to get married, which would total $930 to $1,240. The couples start off in a joint session, do a few individual therapy sessions, then come back together for a few more joint sessions. She offers packages of three sessions for $415 and eight sessions for $1,115. For packages, she takes the discount off the cost of the final session.
The number of sessions for premarital counseling typically depends on the counselor, the desires of the couple, the strength of the relationship and any issues the couple is facing. Premarital counseling can range from one session to 12 or more sessions. McKinney recommends at least five sessions.
Find the right counselor for your project.
Whether you want faith-based or secular premarital counseling, you can find a premarital counselor near you or online by searching on Thumbtack. As you seek out the best couples counselor for you and your boo, also be sure to:
Check their license. Since this is a specialized form of therapy, look for a professional counselor or couples therapist who has a graduate or postgraduate degree and a credential from the American Association for Marriage and Family Therapy (AAMFT).
Have an initial conversation with them. Therapy is so personal, and you want to make sure your therapist is a good fit for you and, in this case, your partner. Check to see if the therapist(s) who seem like a good match offer an initial session or screening before you commit to a longer-term relationship.
Weddings are expensive, so it may make sense to trim costs on premarital counseling. Here are a few ways to save on pre-marriage counseling sessions:
Check with your church or religious institution: Many churches and other religious organizations require premarital counseling for their members and may offer discounted fees.
Check your insurance: Therapy -- whether it's couples therapy or individual therapy -- isn't always an out-of-pocket expense. While insurance providers aren't required to cover individuals for marriage or couples therapy (unless it stems from another mental health issue), some health insurances cover the cost of premarital counseling as an extra benefit. If you have an HSA or FSA, you should also be able to use those funds to pay for any premarital or marriage counseling, which can be a good option if you've chosen a therapist who is out-of-network.
Consider online premarital counseling: Some marriage therapists charge less for online sessions.
Look into a package discount: If you plan on seeing your premarital counselor more than once, ask if they offer a discount for a package of sessions.
Join a premarital counseling group: Some churches or other organizations offer group premarital counseling, which tends to be cheaper than private sessions.
What are the benefits of premarital counseling?
Many couples seek counseling when problems have already gotten out of hand but premarital counseling is meant to set you and your partner up with the skills you need to prevent disagreements and arguments from getting out of hand. Although faith-based premarital counseling is often required for religious couples, it can be hugely beneficial to secular pairs as well.
Whether secular or religious, your marriage counselor will help you address any issues you have as a couple. They'll teach you communication and conflict resolution skills. Your therapist can work with you and your fiance to talk openly about problems in a structured environment. This helps prevent small marriage problems from blowing up into big ones that could derail your relationship down the road and even lead to divorce.
Premarital counseling can be an important step toward a happy life together long after you tie the knot.