How much does siding repair cost?
The national average cost for siding repair on a home or commercial building is between $200 - $2,000. This wide range in cost is impacted by the type of material you use for your exterior siding, the extent of the damage and the size of the area you want to repair. Not surprisingly, if you're just trying to patch up a small area of damaged siding, that will cost much less for both material and labor than a replacement for an entire three-story wall.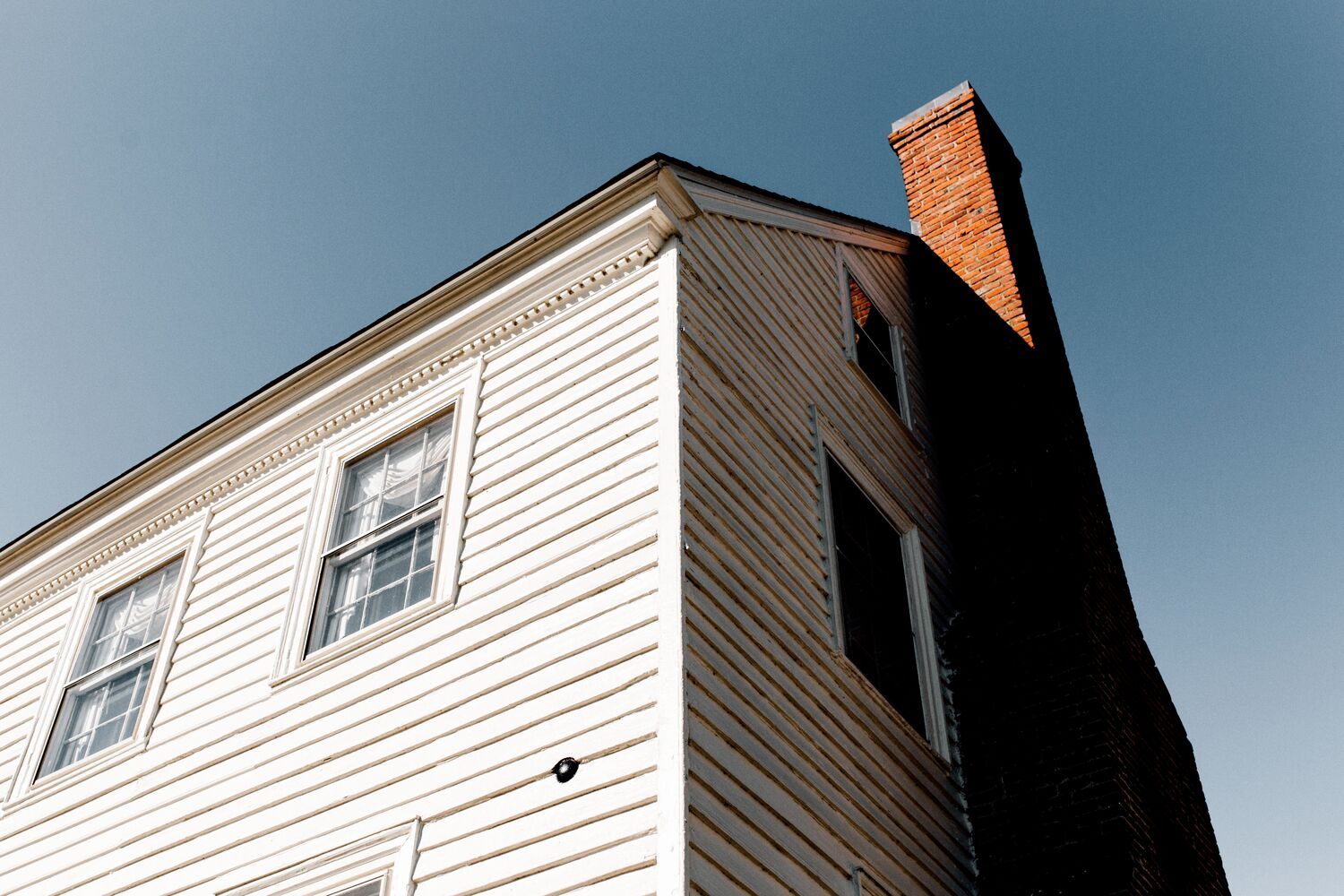 If you've decided to hire a professional sider instead of braving a DIY repair, this guide will break down what impacts average siding repair costs, so you can better estimate how much you'll spend.
What's in this cost guide?
Why repair your siding?
Siding is the final layer on the exterior walls of a home. It's important to repair damaged siding to safeguard the integrity of a building's structure. It protects a structure against the elements, keeping out rain and snow and providing insulation from the cold. Siding also protects a building's wood framing from mildew and keeps out pests.
Siding also adds curb appeal and aesthetic value to a home's exterior. The color, type and material of siding define a home's style. Siding professionals can repair water damage, pest damage, dings and dents, large cracks or holes, peeling, mold or mildew, or discoloration.
If you a hire a professional to repair your siding, they can help with major siding damage as well as minor cosmetic concerns. They can also identify if the damage is purely cosmetic, or if it's negatively impacting the integrity of your home.
What impacts the cost of siding repair?
A professional can repair siding on homes, multiunit buildings, commercial spaces or offices. Several factors affect the total cost to fix your home or building's siding: The materials on the building, the cost of labor in the region, the size of the damage and where, or how high up, the damaged area on your home is.
Labor and material costs
Most siding repair jobs for Sandy Springs, Georgia-based siding and roofing contractors, Statewide Roofing & General Contractor, are about 10 square feet and cost about $200–$300. These types of repairs are usually to replace pieces of missing siding or to repair minimal damage. Here are a few examples of labor and materials costs from Statewide Roofing & General Contractor:
Vinyl siding: $3–$4 per square foot for materials alone
Hardie board fiber cement siding: $5–$6 per square foot for materials
Repairs to 200-square-foot area with both wood and Hardie board siding: $2,000 (includes 68 hours of labor; three people working two full days.)
The final example cost what it did because of the extent and size of the damage. The customer had a leak around his chimney and needed to replace the current siding. Statewide Roofing & General Contractor found water leaking from the corner board and wood siding. The contractors removed all the siding around the chimney, replaced the rotten plywood underneath, and installed new underlayment and Hardie board on top. Since the area was large, it required more materials and labor to fix it.
Damage location
The location of damage to siding on a building affects the repair costs. Often siding is damaged near the ground. Alex Bello of Statewide Roofing & General Contractor in Atlanta, Georgia, says this is especially true of wood siding, which draws moisture up from the earth, leading to mildew and rotted wood if it's not properly maintained. While annoying, ground-level damage costs less to repair.
If the damage is located on a second story, or if your contractor needs special equipment to access the damaged area, the cost will increase. Here are three examples from Statewide Roofing & General Contractor showing how location affects overall costs to repair siding:
Replace one to five wood siding boards at ground level: $150–$300
Replace one to five wood siding boards 30 feet up: $150–$600
Replace three pieces of wood siding damaged by a nesting squirrel 45 feet up near the roofline: $800, including rental of a special 60-foot ladder to access the site
Type of siding
Whether you just need a replacement for a small section, or you want to remove and install everything, you'll need to buy new siding as part of your project. Homeowners have a variety of siding options, depending on their budget and how they want their home to look.
While siding cost varies, vinyl siding costs tend to be the lowest, while natural and manufactured stone and stucco are the highest. Stone siding also costs more because you'll pay more for a professional to install or repair it. Both installation and repair requires the skilled labor of a mason, a trade that has a higher level of specialized training and commands a higher wage than a standard handyman. For materials alone, here's a breakdown of average siding costs:
Vinyl siding: $4 per square foot
Wood siding: $7 per square foot
Fiber cement siding: $9 per square foot
Stoneface: $17 per square foot
Brickface: $8 per square foot
Aluminum or metal siding: $5 per square foot
Stucco siding: $8 per square foot
If you're buying replacement siding for a small portion of your exterior, you probably won't want to switch materials. If you have metal siding, you'll generally purchase metal siding for your replacement as well. But, if you didn't originally install it, or are re-doing your entire exterior, this breakdown will help you understand the benefits of various different siding materials:
Vinyl siding
Vinyl is an affordable choice and comes in a range of colors and styles. It replicates the look of wood and other siding materials at a lower cost and lighter weight. Vinyl siding installation is also easier and less time-consuming to install than other types. It also has low maintenance costs and is durable. Vinyl is a popular choice all around.
Wood shingles, siding or shakes
Wood is beautiful and often selected to achieve a certain traditional aesthetic. However, wood siding requires more maintenance than other materials. You will need to paint or stain it, and it's more prone to rot or insects infestations (such as termites). Wood is less fire-resistant than other siding types. If you opt for wood shingles on your home, cedar is favored for being more resistant to decay and bugs.
As for costs, the price of wood siding varies by wood type. For example, cedar will be more expensive than plywood.
Fiber cement
Fiber cement is a durable, eco-friendly siding option for homeowners. Hardie board is the most common name brand of fiber cement siding, and like the name implies, this product is hardy and fire-resistant. Like vinyl, it can be made to replicate natural siding materials and is made in a wide range of colors. However, it costs more than vinyl.
Stone and brick siding
Stone and brick are beautiful and durable but costly because you will need to hire a mason, a specialist who works with natural brick and stone, to install it. These professionals are specially trained in their trade and, therefore, charge higher rates. However, it's important to hire someone skilled in masonry when choosing stone or brick siding to ensure lasting results.
Aluminum siding
Aluminum is durable, easy to maintain, and the least expensive choice for siding. Often, people use it on commercial buildings, not homes. One major downside is that it dents and scratches easily.
Stucco siding
Stucco is more expensive and has less insulation than vinyl siding and other low-cost options, but it can be an attractive option for homeowners who want a certain look to their home. It's usually a better option for homes in mild climates.​
How to hire a siding contractor
Ask about experience. Make sure the contractor has experience working with the type of siding you need repaired. All siding is not created equal.
Check any warranties. Ask about any warranties for the repair, and how to maintain your siding to prevent damage down the road.
Discuss cost-saving options. Some contractors will reduce the overall cost of the project if you source and purchase materials ahead of time. If you have extra siding materials from the initial install, you could pay a lot less for the repair project.