How much do private yoga lessons cost?
The national average for a private yoga lesson is between $70 and $80 per session. What you'll pay will depend on a variety of factors, including where you live, where the session will be held, how many participants are included, and the length of each session.
Find the right yoga instructor for your project.
What's in this cost guide?
Considered meditation in motion, yoga has benefits for the mind and body. A yoga teacher can offer instruction in one or several types of yoga practice. Examples of yoga classes include Chakras, Kundalini yoga, Bikram or hot yoga, and restorative yoga, among others. Hybrid yoga styles include Katonah yoga and aerial yoga.
Do you want your yoga instructor to become part of your overall wellness plan? Some yoga instructors may be trained or certified in other areas of wellness. They might offer personal training, health coaching, massage therapy, or Reiki energy healing.
Get a free estimate from a great yoga instructor near you.
Private yoga lessons can occur in several locations.
At a yoga studio. You may have more class options if your personal lesson is in a yoga studio. Aerial or suspended yoga, for example, requires special built-in hammocks.
At a gym. Check with your gym first. There may be membership restrictions on the use of private instructors, or you might need to pay a fee. If you use the instructor's gym, find out whether there's any fee for you, and if that price is included in your private yoga cost.
In your own home. If you want the yoga instructor to come to you, find out what equipment you need to provide.
Outdoors. Yoga usually requires a quiet place to practice, but it doesn't need to be indoors. If the yoga instructor agrees, you can choose a beach or park or other public outdoor space.
Virtual. Online video conferencing makes it possible to schedule a virtual yoga session. Your instructor may offer one-way video sessions for multiple clients. These aren't true one-on-one sessions, but they're still private, and may cost less.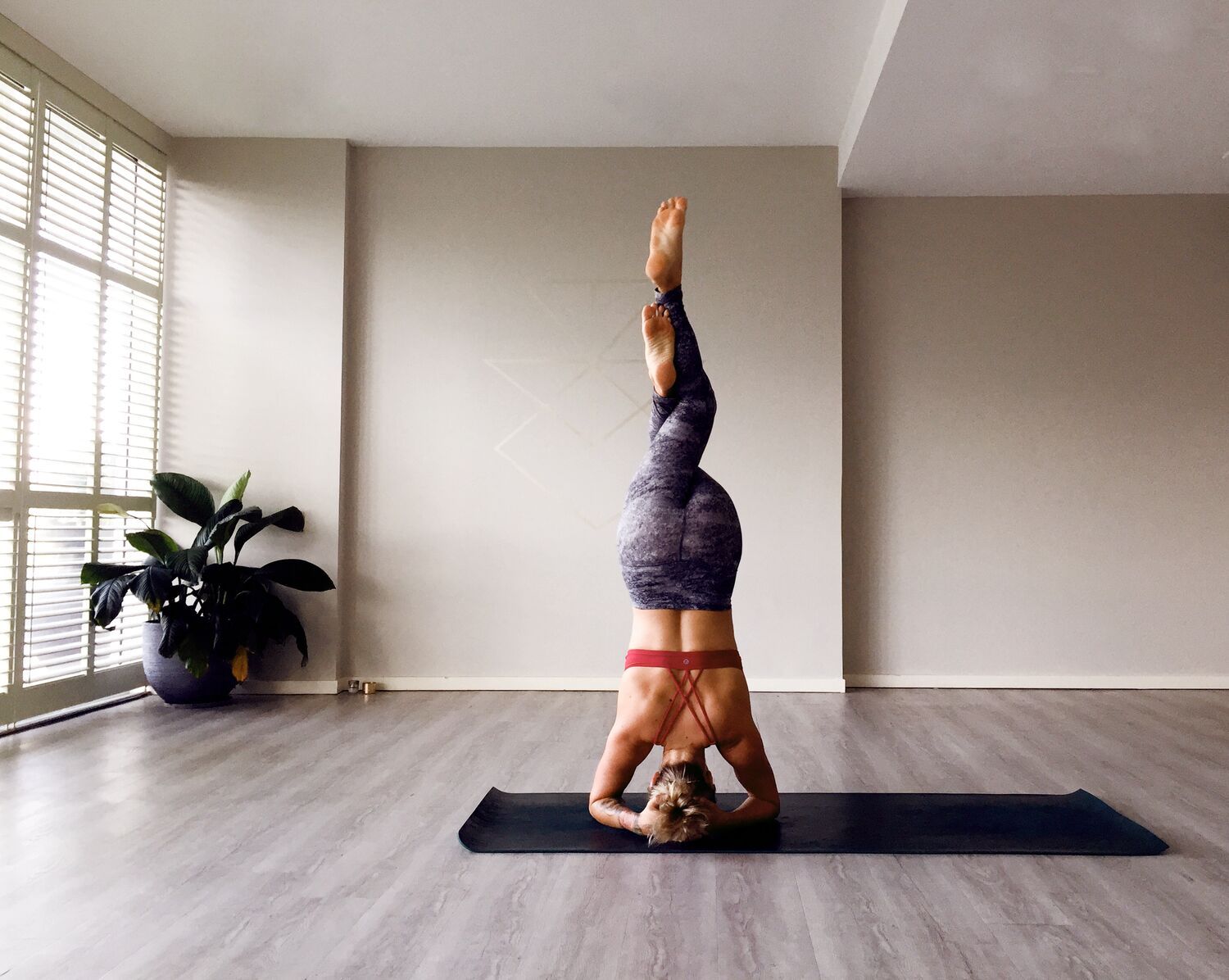 A private session can mean different things to you and the instructor. It's important to find out what your rate includes.
Initial session. Your initial session may include some paperwork, review of your medical history, and goal setting. Your first session may run longer to include this necessary information gathering.
Time length. Most yoga teachers offer 45-, 60-, 90- or 120-minute private classes. Instructors usually charge an hourly rate, as most sessions last an hour. Expect to pay between $30 and $75 for sessions ranging from 30 minutes to an hour.
Number of sessions. You can book just a single session (if you're on vacation or on a business trip, for example). You can often get a discount if you book multiple sessions and pre-pay.
Number of students. Expect to pay between $5 to $15 for each additional student. Some teachers may use flat-rate fees for different groups sizes, usually from two to four people, or five to 10 people. It's often more affordable to do private groups lessons. For example, if a yoga teacher charges $50 for a private session, but $100 for up to four people, it will only cost each person $25 for a private group session.
Travel costs. Your yoga teacher may include a flat travel fee per session to come to you. Expect to pay at least $10 in travel fees.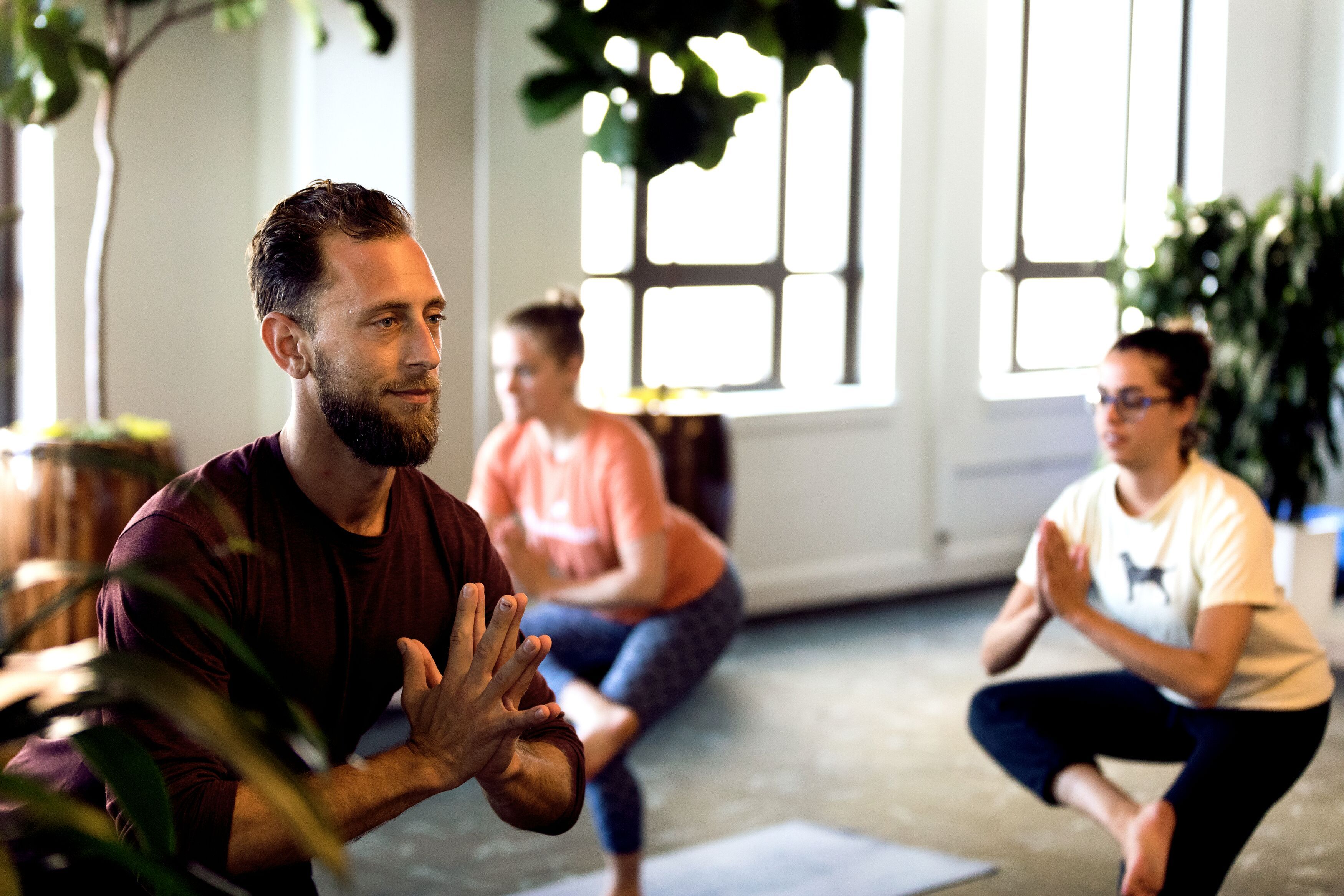 Below are some examples of prices Thumbtack pros across the country charge for flat-rate sessions:
$30 for 30 minutes and up to three people, with $10 for each additional person.
$30 per session, and $5 for each additional person.
$50 for 60-minute sessions, but price will vary based on private vs. group lessons.
$65 per session, and extra fees for travel.
$75 per session, for both private or group
$75 per session, but price varies based on one-one-on or group lessons.
Find a top-rated yoga instructor near you.
Pricing and other questions to ask
Do you charge hourly or a flat rate per session?
What does the initial session include and how long will it last?
How long does each session last and are there other session lengths are available?
How does the number of attendees affect your price?
Do you offer private group rates?
Can a friend join my session for free, or do you charge an additional fee?
Do you charge for travel or travel during rush hour to come to my location?
Do you offer any discounts or package deals?
What's your cancellation policy?
I'm interested in teaching yoga: Do you offer instruction to get me certified?
Do you offer yoga lessons at events, like bridal showers or corporate retreats?