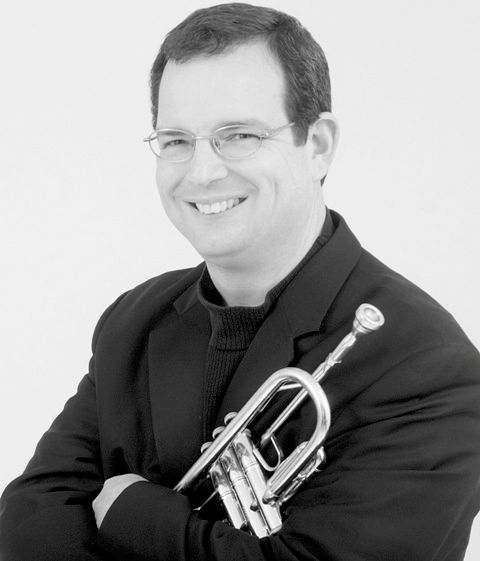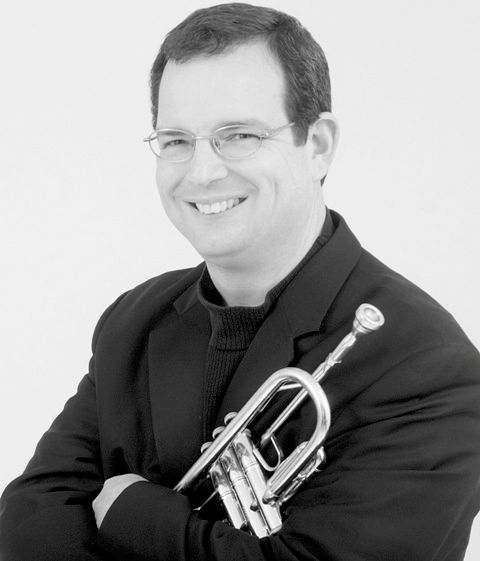 Introduction:
The biggest difference between me and other trumpet teachers is that I am a goal oriented teacher who does whatever it takes to help YOU reach YOUR goals. I do have a proven method that I use with every student, but I adapt that method based on the goals of the student. I enjoy seeing the students grow in confidence as they discover that they really can play the trumpet. When the students set their own goals and then accomplish those goals, it establishes a life long pattern of success, not just in music, but in every aspect of their lives.
Overview
Hired 1 time

2 employees

40 years in business
Photos and Videos
2 photos and 6 videos
Reviews
Jerry H.

Eddie Lewis is a virtuoso trumpet player and a virtuoso trumpet teacher. His students benefit from his years of experience at both.

Joan T.

My children have been taking trumpet lessons from Eddie for over 5 years. They admire him and feel fortunate to be able to learn from him since he is not only a respected professional musician but also an award winning composer. Several years ago we moved to the Cypress area but have continued to travel every week to Pasadena for trumpet lessons because it is definitely worth the effort. When my children first started playing with Eddie they were part of a group of beginner trumpet players that he had put together. Eddie composed the music for the group himself, so that the children could practice playing different parts together. His motivation to compose for them was his inability to find any interesting arrangements available for a group of beginner trumpet players. I will always be grateful to Eddie for this because my children were able to play recognizable tunes and Christmas carols for their great-grandmother. Listening to the children play together in harmony gave her great pleasure as she was nearing the end of her life. Over the years Eddie has also given my children the opportunity to perform in various concerts (one with professional musicians), attend an exciting jazz camp he put on, and be a part of a student CD he produced. Eddie and his wife are wonderful to work with. They are fair and good natured. They have clear, reasonable written policies in place, and have always been willing to work with me. They are the best!

John G.

I am an adult trumpet player recently retired from a 25 year career teaching public school bands. I know students need organized, age appropriate lessons tailored to their individual strengths and weaknesses presented by a knowlegeable, enthusiastic teacher. This is exactly why I am studying with Eddie Lewis. I have taken trumpet lessons with professional players and many university teachers. While I gained from each teacher I consider my lessons with Eddie Lewis to be superior in several ways. Mr. Lewis develops the student as an individual. While stressing good trumpet playing basics he has always encouraged me to take my sound, my interests and develop them without trying to make me sound like someone else. Eddie performs classical, contemporary, jazz, latin, R&B, improvisation, and more. He is also a skilled composer and arranger. Using his diverse background Mr. Lewis has been able to address, often from personal experience, every question I posed with a clear and relevant answer that frequently was exactly what I needed to further advance my playing. One of the most important things I have gained from my lessons with Eddie was adopting his practice system. I believe any student who faithfully follows his practice advice will make greater progress in shorter time then with any other method. Quite frankly it is the most time-efficient system I have ever encountered. I wish I had studied with Eddie twenty years earlier!

Pearl L.

Eddie Lewis is a remarkably gifted teacher with the ability to reach and connect with students of all ages. He comfortably communicates with young children beginning their journey into music, and just as easily helps professional musicians and music educators hone their musical skills. As a fellow educator, I can attest to Eddie's teaching skill and his unique ability to guide and motivate his students. While my expertise is not in music, I am a teaching peer and have been involved in education long enough to recognize a colleague whose skill as a teacher sets him apart from his peers. I have had the pleasure of observing Eddie Lewis in the role of instructor from time to time, and always come away from the experience inspired by his energy, enthusiasm for music, and passion for sharing his knowledge. I strongly recommend Eddie Lewis as a music teacher who will not only help you (or your child) reach your musical goals, but will also inspire you to enjoy the learning process. Dr Pearl Lewis (www.drpearllewis.com)
FAQs
What education and/or training do you have that relates to your work?

Certainly. I am constantly reading trumpet and other musical pedagogy specifically for what I can learn for my students' sakes. I am also a member of the Texas Music Educators Association, the Texas Jazz Educators Association, and the International Trumpet Guild, for that very purpose. I desire to grow as a musician and as a teacher so that I can share what I learn with my students in a variety of ways.

How did you get started doing this type of work?

I've been teaching private trumpet lessons since I was in high school, back in 1980. How did I get into this line of work? Well, even before I taught that first lesson, I was the kind of kid who wanted to share what I knew with everyone else so they too could know what I knew. Excelling as a trumpet player as a high school student, I couldn't help but to share my success with those students who wanted to learn from me.