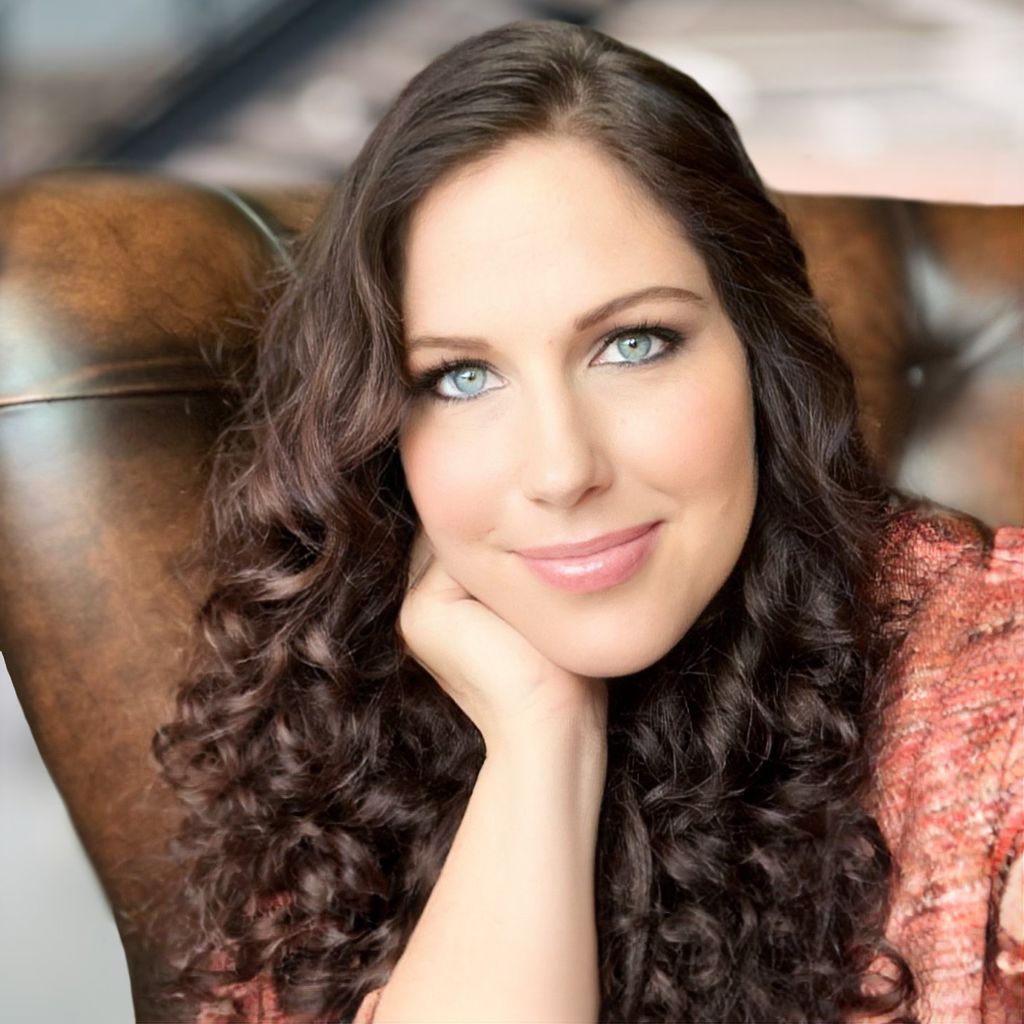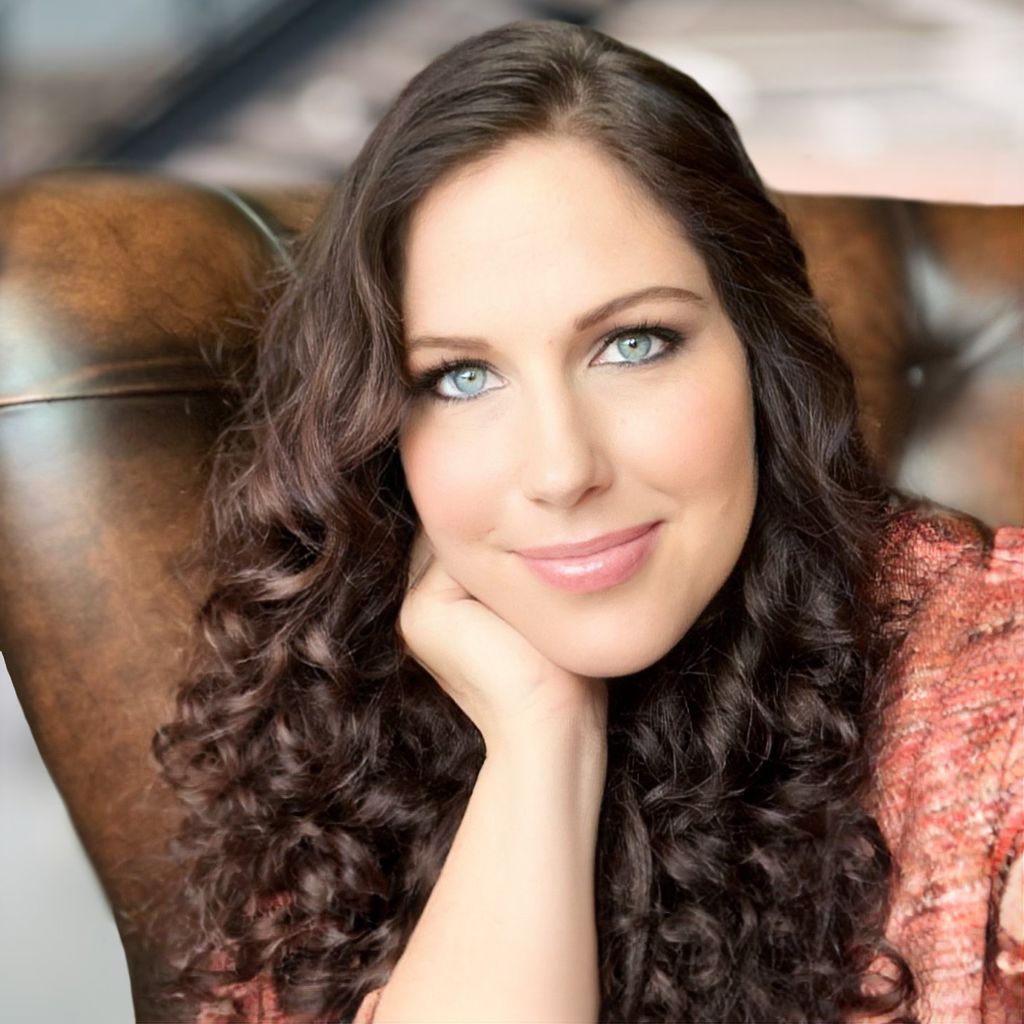 ᴺᴱᵂCareer Image: LinkedIn + Resumes
---
Responds in about 4 hours
Introduction:
PREMIUM CAREER COACHING & LINKEDIN DEVELOPMENT SERVICES *𝑺𝑷𝑬𝑪𝑰𝑨𝑳 𝑶𝑭𝑭𝑬𝑹: $100 OFF Premium Package pricing *offer expires Oct 1, 2021 See all package pricing below… ———————————————————————— I've been helping professionals make a powerful 1st impression with their resumes & LinkedIn profiles since 2014. Recently I helped 73 Marriott Managers & Directors land jobs during COVID. Their areas of focus ranged from Sales & Marketing, Data Analysts, Revenue Management, and HR, to Safety & Security, Engineering, and Executive Chefs. Out of those 73, 65% of them landed a job within 4 weeks, 35% landed a job within 3 months and 50% of them transitioned into a completely different industry. When it comes to LinkedIn, I make sure my clients appear polished and professional from the summary and headline to the profile picture and the banner so they instantly set themselves apart as a hiring manager's top choice! I offer 3 packages to help you land a job quickly... 𝐐𝐔𝐈𝐂𝐊 𝐒𝐓𝐀𝐑𝐓 [$499] Quickly get your career back on track and be labeled as the 'ideal candidate' on Applicant Tracking Systems (ATS) ✅ 𝟏 𝐡𝐫 𝐈𝐧𝐭𝐚𝐤𝐞 𝐒𝐞𝐬𝐬𝐢𝐨𝐧 - we'll go over the details of a job description & your resume so you can have the opportunity to elaborate on your experience, your background, and your unique competitive edge without filling out any lengthly worksheets! ✅ 𝐀𝐓𝐒 - 𝐈𝐝𝐞𝐚𝐥 𝐑𝐞𝐬𝐮𝐦𝐞 - utilizing all the keywords found in a job description, as your career coach, I I filter through all the notes taken from the intake session and formulate a professionally curated resume that reflects everything you experienced while harmonizing it with your ideal job. ✅ 𝐂𝐨𝐯𝐞𝐫 𝐋𝐞𝐭𝐭𝐞𝐫 ✅ 𝟏 𝐡𝐫 𝐅𝐢𝐧𝐚𝐥𝐢𝐳𝐞 𝐒𝐞𝐬𝐬𝐢𝐨𝐧 - every detail of your new resume & cover letter will be assessed in a 1 hr Zoom Screen Share to make sure everything is 100% perfect. 𝐄𝐗𝐄𝐂𝐔𝐓𝐈𝐕𝐄 [$899] Turn your LinkedIn profile (your online resume), into a powerful marketing tool for your career and networking! *Includes 𝙚𝙫𝙚𝙧𝙮𝙩𝙝𝙞𝙣𝙜 from QUICK START, 𝙋𝙇𝙐𝙎: ✅ 𝟑𝟎 𝐦𝐢𝐧. 𝐋𝐢𝐧𝐤𝐞𝐝𝐈𝐧 𝐎𝐯𝐞𝐫𝐯𝐢𝐞𝐰 - we'll go over all the details needed to start the process of creating a professionally written LinkedIn profile. ✅ 𝐀𝐩𝐩𝐞𝐚𝐥𝐢𝐧𝐠 𝐋𝐢𝐧𝐤𝐞𝐝𝐈𝐧 𝐇𝐞𝐚𝐝𝐥𝐢𝐧𝐞 - keywords, 'fancy font', and a personal tag line will be utilized to help you appear in more searches as well as showcase your personality while looking polished & professional. ✅ 𝐋𝐢𝐧𝐤𝐞𝐝𝐈𝐧 "𝐀𝐛𝐨𝐮𝐭" 𝐒𝐞𝐜𝐭𝐢𝐨𝐧 - an expertly crafted about section will be written that will showcase you as a professional while highlighting your passions and goals to appeal to hiring managers. ✅ 𝐏𝐫𝐨𝐟𝐢𝐥𝐞 𝐎𝐩𝐭𝐢𝐦𝐢𝐳𝐚𝐭𝐢𝐨𝐧 - every section in your LinkedIn profile will be filled out while utilizing SEO so you'll appear more often in search results. From experience, skills, and accomplishments to background and languages. ✅ 𝟏 𝐡𝐫 𝐄𝐝𝐢𝐭𝐢𝐧𝐠 𝐒𝐞𝐬𝐬𝐢𝐨𝐧 - we will go over every detail of the "About" section draft, editing in real time to make sure that you are 100% satisfied with the results. 𝐏𝐑𝐄𝐌𝐈𝐔𝐌 [$1,353] Create the ultimate powerful first impression and take your profile to a whole new level of professionalism! *Includes 𝙚𝙫𝙚𝙧𝙮𝙩𝙝𝙞𝙣𝙜 from QUICK START & EXECUTIVE 𝙋𝙇𝙐𝙎: ✅ 𝐋𝐢𝐧𝐤𝐞𝐝𝐈𝐧 𝐂𝐮𝐬𝐭𝐨𝐦𝐢𝐳𝐞𝐝 𝐁𝐚𝐧𝐧𝐞𝐫 - high res license free photo, photoshop effects *optional, personal touch elements such as name, slogan, quote, etc., designed to show well on desktop, mobile, and tablet ✅ 𝐏𝐨𝐫𝐭𝐫𝐚𝐢𝐭 𝐑𝐞𝐭𝐨𝐮𝐜𝐡𝐢𝐧𝐠 - your headshot will be retouched to help you look like you on a good day. Everything from changing the background, whitening the teeth, enhancing your eyes to makeup application and hair touchups. I take great pride in making it look completely natural! ✅ 𝟑𝐃 𝐂𝐨𝐯𝐞𝐫 𝐕𝐢𝐝𝐞𝐨 - take your profile to the next level with an attention getter 3D video! Displayed behind your profile picture, the moving motions (showcasing your key skills) will catch the attention of those who visit your profile and entice them to explore the rest of your profile. ✅ 𝐂𝐮𝐬𝐭𝐨𝐦𝐢𝐳𝐞𝐝 𝐔𝐑𝐋 ✅ 𝐄𝐱𝐭𝐫𝐚 𝐓𝐢𝐩𝐬 & 𝐓𝐫𝐢𝐜𝐤𝐬 𝐂𝐀𝐑𝐄𝐄𝐑 𝐂𝐎𝐀𝐂𝐇𝐈𝐍𝐆 [$100/hr] Having a Career Coach in your corner you will be fully equipped with the tools and knowledge needed to successfully ace an interview, network with the right people, and ultimately land your dream job. Sessions are geared around your needs so choose the one(s) you need. Each session is 60min. long where each session is completely centered around one topic. The number of sessions needed per topic will depend on you and whether or not you feel you need more. Topics include: ✅ 𝐈𝐧𝐭𝐞𝐫𝐯𝐢𝐞𝐰 𝐏𝐫𝐞𝐩 ✅ 𝐋𝐢𝐧𝐤𝐞𝐝𝐈𝐧 𝐍𝐞𝐭𝐰𝐨𝐫𝐤𝐢𝐧𝐠 ✅ 𝐂𝐚𝐫𝐞𝐞𝐫 𝐄𝐱𝐩𝐥𝐨𝐫𝐚𝐭𝐢𝐨𝐧 ✅ 𝐂𝐨𝐧𝐭𝐫𝐚𝐜𝐭 𝐍𝐞𝐠𝐨𝐭𝐢𝐚𝐭𝐢𝐨𝐧 I have a passion and love for what I do and always strive to make my clients feel like they are the only client I have. I never rush a session and am very flexible with rescheduling when needed. Overall I settle for nothing but excellence so I will be sure that you are 100% satisfied! If you want to clarify anything or have a question feel free to contact me. My response time is within an hour during business hours and within 24 hours outside of business hours. Otherwise feel free to see when I have availability and we'll get started! Looking forward to meeting you!
Featured Projects
28 photos
Reviews
Customers rated this pro highly for professionalism, responsiveness, and value.
---
What is immediately apparent is Jessica's passion for helping her clients and doing the best job possible. During a time in my career transition that was quite difficult, Jessica stepped in and provided an extensive amount of career coaching. She touched up my LinkedIn photo making it more bright and inviting, revamped my LinkedIn profile/work experience section, and showed me
resume
writing
tips using a prospective job description. Working with Jessica was very pleasant, and she was always on time for our meetings. She truly cares, and I appreciate all her hard work and guidance.Thank you, Jessica!
ᴺᴱᵂCareer Image: LinkedIn + Resumes's reply
Thank you so much for your kind words, Steve! How quickly you were able to land a new job and set plans in motion for continued success speaks volumes of the kind of professional you are! I can only imagine where you will be in another few years! I look forward to hearing of all your successes yet to come!
My experience with Jessica Green was delightful. She was always ahead of the competition. She was technologically savvy, pleasant to talk to & one of the best
resume
/profile writers that I've ever encountered. Jessica would be an asset to any company because she's very professional & worked diligently until we were both satisfied with the way I was being presented to prospective employers. She was committed to the task until the very end and I appreciate the support she provided.
ᴺᴱᵂCareer Image: LinkedIn + Resumes's reply
Thank you for the review! It was a lot of fun putting together your resume video, 3D video, customized banner, and portrait retouching in combination with your LinkedIn content and resume! I'm so excited for your new position as Chief Engineer at Hilton! You are going to be such a great asset to their hotel!
Jessica has been wonderful to work with and was always very responsive to my emails and calls. I was recently laid off due to COVID-19 and was struggling with my confidence with interviewing. Jessica was amazing and we practiced dozens of interview questions in order to build my confidence.Jessica also helped with updating my
resume
as well as my LinkedIn background. Jessica is very experienced and I would highly recommend her for anyone looking for a career coach.
ᴺᴱᵂCareer Image: LinkedIn + Resumes's reply
Thank you for the review, Crystal! You're going to do great things with Marriott!
I was in the midst of my career search after a layoff and had gone through dozens of interviews. It is very difficult to gauge how you are doing in interviews because there is usually little to no feedback, Jessica took the time to listen to me and assure me that I was doing the right things. Throughout our conversations, I never felt rushed or that she was just checking off boxes on a to-do list.She also created my awesome LinkedIn background!
ᴺᴱᵂCareer Image: LinkedIn + Resumes's reply
Thank you for the review, Stephen! It was a pleasure working with you as well! I look forward to seeing what you are able to accomplish in your new role!
I recently worked with Jessica after being laid off after 13 years with my company, I had not seen much of thenetworking environment as I moved internally. Working with Jessica has alleviated that stress from starting over/again, as a coach she goes above and beyond performing just for the sake of performing. We all have things to do and other obligations but she gave me the impression that I was always a priority and constantly step forward to discuss detail. she has a great way about breaking down the insights that she had and assisted with creating a unique profile for my individuality. If I have the chance to work or collaborate with her again it would be much welcomed.
ᴺᴱᵂCareer Image: LinkedIn + Resumes's reply
Thank you for the review, Kenneth! Now that you landed a new career, the fun part will be seeing how your revamped LinkedIn profile will continue to attract recruiters even when you're not looking!
Credentials
Background Check
Jessica Green
FAQs
What should the customer know about your pricing (e.g., discounts, fees)?

Pricing is based on packages that were made up of the most commonly used services to set yourself apart as a hiring manager's top choice. Pricing begins at $499 for the QUICK START package, $899 for the EXECUTIVE package, and $1,353 for the PREMIUM package. If you are wanting to customize the packaging further to include career coaching the cost is $100 per 1 hr session and can be added at anytime. Career Coaching on interviewing, networking, career exploration, and contract negotiation are available.

What is your typical process for working with a new customer?

Once you have set up a time for availability I will reach out to you before hand to have you send me a copy of your current resume/cover letter (if you have one) and a link to a job you want to apply for. The time you schedule for the availability will constitute as the 1 hr intake session where I will gather all the information pertaining to your experience the job description as well as what you are hoping to achieve. The process from start to finish if you get the PREMIUM package is 7 days. Otherwise it's 4 days for the QUICK START.

What education and/or training do you have that relates to your work?

Aside from having a Bachelor's Degree in Sociology, I have received training and certifications as the following: Career Coach, Resume Writer, LinkedIn Profile Developer, Graphic Designer, & Portrait Retoucher I have also done extensive research on Applicant Tracking Systems (ATS) where I have studied their user manuals and know first hand how they work. Having a background in programing as well, I understand there are a lot of systems available online that want to make you believe certain things about the ATS system that just aren't true. You can rest assure that I will teach you what the true facts are with the ATS system and will see results when you get interviews!