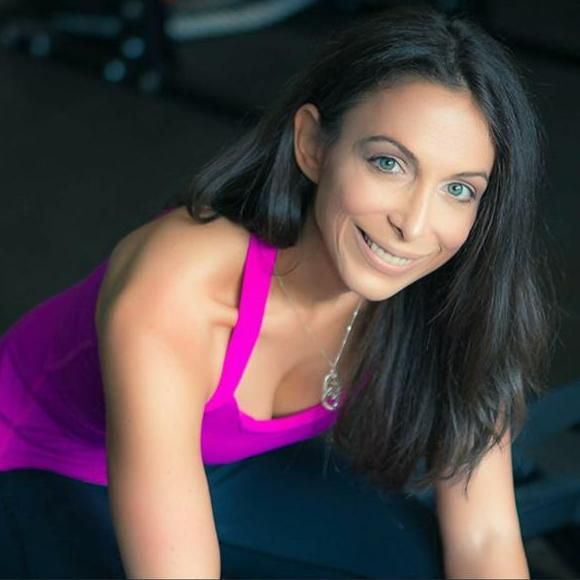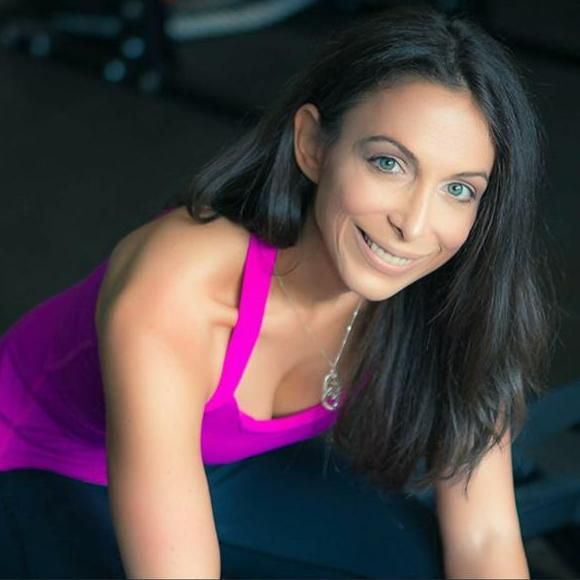 Online Coaching Barb's Fit for Life
---
It's free with no obligation to hire
Introduction:
Barb's Fit for Life is a winner of Thumbtack's 'Best of Award" 2 years in a row! All health coaching, personal training, and nutrition coaching is done online (via Skype). Enjoy the cost-savings benefits of working together online! Besides our coaching being more affordable online than through standard "in-person coaching," you'll get the extra one-on-one support only online coaching can provide. Working online gives me the ability to connect with you more frequently throughout your week, and provide higher-quality coaching than you'll get simply meeting with a health coach or trainer in a gym once or twice a week. The majority of my clients have stayed with me an average of 7 years and counting. This is due not only to the affordability of my coaching plans, but more than that, it's due to the relationships we've built, and the results we've achieved together. I've also had many clients who have reached their goals, and have been able to maintain their success on their own. My clients have lost anywhere from 30 to over 100 lbs. See client testimonials here on Thumbtack to read transformation stories and view transformation photos. I partner with each of my clients to provide them with one-on-one support and accountability as we work together to achieve your health and fitness goals. I have over 10 years of experience helping clients lose weight, get fit, improve their nutrition, reduce stress, and improve health. Our efficient and effective workouts can be done at home, in your hotel room, or wherever you are. We will target fat loss, strength training, endurance, balance training, core strengthening, toning, and more! Nutrition plans are built to fit your lifestyle. Get personalized support from a coach who cares, as well as real-time feedback, and motivation to push you to be your best. What I enjoy most about the work I do is the support and relationship I can build with each client. I get to know them - their strengths, weaknesses, goals - and we work together to transform their lives the way they would like. To celebrate with each of them as they hit their health goals makes this the most satisfying job in the world.
Overview
Hired 2 times

1 employee

12 years in business
Photos and Videos
23 photos
Reviews
Heidi K.

Personal Training

Barb has made it possible for my life to be different in all of the best ways! I found myself waking up everyday and having a normal attitude of discouragement, sadness and depression. It was effecting my life and family in every way. I'm twenty five years old with Lord willing a long life ahead of me and I wanted to make a big and positive change! I was feeling very desperate for help and randomly decided to send out a message on Thumbtack, not really expecting a response quickly or at all. Within the hour I heard from Barb! She instantly made my heart happy and she is the only one who ever responded to me! I loved her system and the way she works with her clients from day one! It felt right to work with her so I did. I'm a stay at home mom who does not have time to go to the gym everyday. Barb makes it possible for this to be realistic for you and your lifestyle. Every body is different and unique. She works with every person individually to make sure that they get the proper nutrition plan for their body as well as letting you know how active you should be. I love how personnel and open I can be with her without any judgment. I'm able to text or email her at any time of day with any question and she always gets back to me very quickly. The reason Barb works well for me is because with my busy life as a wife and mom, I have someone that can be a constant reminder and encouragement to me of why I'm doing this and why I CAN do it. She reminds me that I'm doing a great job but also will give me a gentle reminder if I seem to be slacking on something. So thankful for her and for all that she has done for me so far! I've lost 26lbs and I'm going to keep going! And thankfully, Barb is not only helping me lose weight and get to my goal, but is educating me on how the body works so that I may continue to maintain my health for the rest of my life as well as helping my loved ones. I couldn't have done this without her support and encouragement. I definitely would recommend Barb's Fit For Life to everyone. Even if you're pretty healthy already. I think everyone should know what their individual body needs are and should get some health advice at least once in their lifetime. You won't be sorry!

Ho N.

A friend referred me to Barb almost a year ago. Barb is by far the most positive, encouraging, and focused personal trainer with whom I've worked. I love that she provides support with both nutrition and with exercise, in contrast to others who focus on only one side of the equation. She provides fun workouts that I enjoy doing and customized support to help me meet my goals within the parameters of my lifestyle (work, children, travel, etc.) I love training online with her... She comes right to wherever my iPad and I are!

Rose M.

I'm a senior citizen and Barb has been able to develop a fun and effective fitness program for my fitness level even while having to make compensations for my osteoporosis and my arthritis issues. I did not think I would be able to have a fitness program developed for me that would not aggravate my health conditions. I'm very grateful to Barb for her patience and knowledge in designing a safe program that will enable me to workout, stay healthy and live my life to the fullest. Thank you, Barb!

Anna H.

I started with Barb in May 2014 and have lost 20 pounds! I am another victim of trying every diet known to man. Yes...some have been effective and I would lose a few pounds here or there but eventually I would gain those pounds back plus some. One of my co-workers whom I personally saw lose weight right before my very eyes is a client of Barb's and that's what did it for me. Seeing this plus the many wonderful stories I had heard about Barb helped me make the decision to make that phone call to her. From the minute I started with Barb she gave me all her personal attention...I wasn't just another client to her...she makes your program specialized to your needs. I had some physical challenges we had to work around but at the end of the day she had perfected my plan. I love that she holds you accountable but also applauds you when you have mastered something whether it be your personalized intake of your food calories or mastering an exercise. She is very accommodating and I love the continuous support and communication she provides to me through Skype, email, text and phone! As you can see I'm hooked on Barb! I still have a ways to go but I'm confident that Barb will get me there! The best feeling in the world is losing weight and getting my body back and wearing clothes that I've been saving to get back into them one day...well that day has come! Thank you, Barb!

Jodi B.

Barb and I have been friends for a few years now. I've had the honor to witness her being a wonderful wife and amazing mom. Recently, I've had the privilege of working with her on this awesome 'getting fit' journey! This journey is not mine alone, she's with me every step of the way! There are many great trainers out there to work with, but, in my opinion, what sets Barb separate from all the rest is her sincere desire to help others achieve their fitness goals. She's had her own personal struggles and isn't afraid to share with those that will benefit from knowing that she has walked the same walk in her own life years ago. When I was ready to make the change with my own health and happiness, Barb was the only one that I would turn to. And I'm so very happy that I did!! Barb and I have worked together for over 2 months and I've learned so much from her. She's not only created a workout that is specific to me and my physical needs, but is thorough in her explanation and very detailed. We do not live in the same town or state, so we do everything via Skype, texts, FB messages, and phone calls. She's literally only a phone call away. Barb is available 24/7, and I know this to be true, because I've needed a little push here or there and she's never failed to give me exactly what I need to get me through a workout or a difficult meal decision. I know she has many clients, but she has a way of making me feel like I'm her only one! And I'm sure that's how it is with each and every client, because that's just the type of person she is. She's sincere, dedicated, fun, and knowledgeable. Barb is the complete package when looking for knowledge, direction, and support. I've nicknamed her the "nice" Jillian Michaels, because she pushes you to a level that you just don't think you can reach, all with a smile on her face. Because, she knows that you CAN reach that level and more. I'm eternally grateful for her and once you work with Barb, you'll feel the exact same way as I do!
FAQs
What should the customer know about your pricing (e.g., discounts, fees)?

All sessions are $50 each, and include health coaching, nutrition plans, and personal training (3 services in one). Choose from monthly packages meeting 1 time per week or 2 times per week.

What education and/or training do you have that relates to your work?

I am certified as a personal trainer through the National Academy of Sports Medicine. I'm also a Certified Fitness Nutrition Specialist and a Certified Behavioral Specialist (health coaching).

How did you get started doing this type of work?

I lost 40 lbs and kept it off. Then my dad lost 80 lbs and has kept it off too! Working with both of us inspired me to go to school and get the training needed so I could help others.