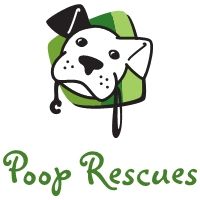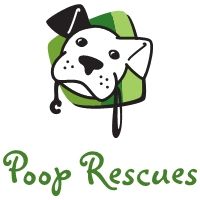 Introduction:
Poop Rescues donates 10% of all payments to the ASPCA or the rescue league or shelter of the customers choice. As long as you are a customer we will donate 10% of your payments. There are no contracts required. What I like most about my job is the fact that it involves animals. Part of the job isn't so rewarding. But being able to give back to animals in need and making my community cleaner is definitely a plus!
Photos and Videos
14 photos
Reviews
Gerald T.

Great job! My animals take huge dumps and Chris is more than happy to collect it! I don't mind if it's sexual in nature, I'm just glad I can help make a difference using feces! I recommend Chris to all my friends. Also mentioned him on webworkadmin.com for people who work with me and have pets at home. Thanks Chris!!!

Joy J.

Great experience using Poop Rescues. Chris is great even when my dogs are out along with him. He's friendly and very thorough with the job and always secures the gate!
FAQs
What should the customer know about your pricing (e.g., discounts, fees)?

Residential **Rates are based on a 1/2 acre lot or less for residential property. If larger than a 1/2 acre we will charge $10.00 per additional half hour.** Dog Waste Removal Poop Rescues removes all the dog waste from your yard and removes it from your premises. We will come out on a predetermined day to perform service. We will also preform the following services free of charge: Abnormalities - we check for stool abnormalities, foreign objects, visible parasites. - we will leave a notice on your door if we find any abnormalities and also give you a call. Collect Stool Samples for Vet appts - we will deliver to vet for a $5 - $10 charge depending on location. All of our equipment & shoes are disinfected between each service visit with vet recommended NOLVASAN SOLUTION DISINFECTANTby Ft. Dodge. Dog Waste Removal - COST PER VISIT 1 dog - Once a week service $12 1 dog - Twice a week service $10 1 dog - Every other week service $20 2 dogs - Once a week service $16 2 dogs - Twice a week service $13 2 dogs - Every other week service $25 3 dogs - Once a week serve $19 3 dogs - Twice a week service $16 3 dogs - Every other week service $29 4 dogs - Once a week service $22 4 dogs - Twice a week service $19 4 dogs - Every other week service $33 5 dogs - Once a week service $25 5 dogs - Twice a week service $22 ** Please note the reason for the lower cost per visit for the 2x week service is due to the fact that it takes our service specialists less time because they have less waste to pick up per visit** One-time or Initial Cleanings for Dog Waste Removal Initial scoop rates MAY apply (one-time fee when you initiate service) for our once a week, twice a week, and every other week customers starts at $35.00 for the first hour & 1/2.; $15 per additional 1/2 hour. This fee is due at the time of service. After an initial cleaning some yards need some extra help getting back into shape. We use a premium odor neutralizer spray that attacks all three major components of smell; the source, the bacteria it attracts and the odor molecules they both create. Our spray contains no alcohol or solvents and is completely non-toxic making it safe for you and your pets. $10 per application (price may increase with large yard) Cat Litter Exchange On our first visit we will provide two clean litter boxes filled with a good quality clay or crystal blend litter. You will leave one box out for your cat's use and put the other one away so that on your exchange day your cat will have a new box to use. On your exchange day, first thing in the morning please place your used litter box outside and we will swap it out with a clean box. If you have a certain kind of litter you prefer, please specify. Charges may apply. 1 Litter Box - Once a week $12/visit - +$6 each additional box Twice a week - $22/visit +11 each additional box Pet Food Delivery Service Poop Rescues can deliver any dog or cat food for your convenience for $10.00 + cost of food. We offer one-time or scheduled delivery services for both residential and commercial clients. Payment is due at the time of delivery. E-mail vita@pooprescues.com to set up service. Dog Kennel Cleaning Service Remove all the poop from the dog run and remove it from your premises, we will also sanitize with NOLVASAN SOLUTION DISINFECTANT by Ft Dodge a veterinarian approved solution by. Please call for pricing. Commercial Service Property Manager's, HOA's, Community Associations - For more information go to: http://www.pooprescues.com/commercial.html

What types of customers have you worked with?

Residential

Describe a recent project you are fond of. How long did it take?

We recently acquired a whole large community in Northern Virginia and we are so happy to be able to donate 10% of those payments to the ASPCA.