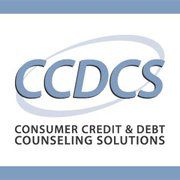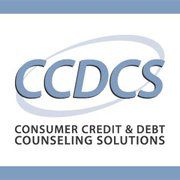 Consumer Credit & Debt Counseling Solutions, Inc.
Introduction:
At CCDCS, we know how frustrating, confusing, and overwhelming debt can be. Our goal is to help our clients achieve peace of mind by figuring out how best to deal with their specific financial situation. We provide resources and strategies to people so they may make the best decisions for themselves and for their families. CCDCS is an independently-owned company that prides itself on exceptional customer service. You will always receive a call or e-mail back within 24 hours and the counselors here will know you by name. Your questions and concerns will be answered. Our mission is to help our clients become debt free and to improve their credit. We present clients with honest options and information so that together we will come to the best solution for a debt free future. We are your financial life line providing compassionate service which creates hope and inspires lasting change. I love what we do. We are positively changing lives through financial education and debt management. With our guidance, thousands of individuals and families have regained financial control and freed themselves from the burden of debt. I am proud of CCDCS's exemplary business record and reputation. CCDCS is a consumer oriented company and will always be on the side of the customer. We will give you information and options to help you decide what makes the most sense for you.
Reviews
Khalil V.

Thanks a great deal CCDCS and Ms. Laura Piper. Hopefully, once and for all, finacial debt will be NO MORE. Thanks again CCDCS and Laura.

Marie S.

CCDCS folks were extremely helpful to answer all my questions. They have helped me set up an affordable payment plan which will help me get debt free sooner than I had imagined! I am extremely grateful for their patience with me and for their knowledge and experience.

Gillian K.

Laura is great. When I called around looking at debt counseling programs, Laura was the only one who didn't make me feel like a complete loser for getting into credit card debt. I have been very happy with Consumer Credit and Debt Counseling.

Anne C.

Wonderful to work with. I am very happy with all the help they have given me and I would highly recommend to anyone in need of financial help. No delays with bank or date changes. Very personable support.

Lisa M.

Consumer Credit is efficient and easy to use. I told them the accounts and how much and they did the rest. I was so surprised to see how easy it was. Everytime I need to make changes, I just call and it is done. They are fast, professional, and efficient, I can't say enough about them.
FAQs
What advice would you give a customer looking to hire a provider in your area of work?

Word of mouth is the best recommendation! Definitely check out any business you are doing business with, especially financial transactions. Check out any company with the Better Business Bureau and with the State Attorney General's Office.