---
Responds in about 4 hours
Introduction:
Hello. The services I offer are Soul Care Therapy, Guided Image Therapy Healing, such as Reiki Healing, Chakra Healing, Fruition Goal Journey, Life and Purpose Journey, Meet Your Spirit Guide Journey and more. I also offer a 5-Week/Session Series called Resolution Therapy (listed below), and 6 Pillar Soul Coaching. See descriptions and testimonials below. Soul Care Chat Therapy (Behavioral Modification, Soul Sculpting, Re-Imagining Self, Solution Strategies) ALSO AVAILABLE VIRTUALLY $65/hour — A Soul Care Session offers Cognitive Behavioral Therapy for behavior modification, Gestalt Psychotherapy focusing on the therapy of "Now and Experience" and each session is solution oriented, collaborative, empowering you to trust your decision making, build your self-esteem and understand your worth. Much of therapy is unlearning the way we deal with life's problems and learning the root of where it started without lingering in the "Event" of trauma. My therapy, combines CBT & Gestalt Psychotherapy, focusing on understanding any root causes to then move past it immediately. This therapy tends to be more consistent, until no longer needed. This therapy will offer listening, gentle challenging when needed, truthful observation, engagement, techniques such as empty chair, guided image therapy, dream therapy integration and more, action plans after each session to move therapy forward for weekly noticeable change. Relieve stress, overcome trauma, anxiety, deal with grief, discuss relationship issues, spiritual development, eating disorders, body dysmorphia, purpose, social anxiety, and more. This therapy is for longer term work together. Could be a few weeks to months. This is VERY different than counseling which will offer some guidance and someone to listen. Virtual Appointments use Facetime or Google Duo 90 minutes available Guided Image Therapy Healing Multi-Dimensional Healing Reiki, Chakra Work, Life Purpose, Fruition Goals So often in life, our mind takes us into stress, negative stories and worry. This is a journey into other realms, dimensions, spirit connections, inner seeing, and healing. It puts you in touch with your inner power, vision and allows you to know the spiritual realm more deeply. All of these journeys will leave you with the same level of relaxation as a deep meditation or relaxing spa day! Meet Your Spirit Guide/Learn to Channel-$65/Hour You are a spiritual person, on a path to connect to the higher realms. The next step is to know your guides, channel light beings who have been trying to get through, visit your special place in the clouds, just for you. Perhaps even talk with those on the other side. This session is to open a journey for you to begin tapping into a spiritual realm that lies behind the veil that is known to separate this life from the next. To think beyond our time construct and acquaint you with other dimensions. During this session you may meet guides, ask to see loved ones, see your life scroll, ask questions about life to other beings on the other side and so much more. We will go in the direction of your desire and allow the spirit realm to speak with you. What an amazing journey! Reiki: $65/Hour -Take a journey in light into your own healing potential and body, learning how to heal as you take this visual journey to see dark areas and tap into universal knowledge to help you heal. This is both a hands on healing and a spiritual journey you will fall in love with. Some have even met their spirit guides. You just never know what will happen. Life Purpose & Journey: $65/Hour -Be Guided by a god of Egypt to show you a room filled with knowledge and be presented with your own book of secrets. Learn what it might tell you about your life in the space of a simple appointment. Connect with higher vibrations that want to guide you. Chakra Healing: $65/Hour -See your chakras, which way they are spinning and acknowledge the ones blocked and heal them. Listen to what they teach and messages you may receive from the universal energy. Healing awaits. Fruition Goals: $65/Hour - Let your body wisdom and guides lead you to the "Next Step" and begin to walk in alignment with the direction that will bring forth what you desire in joy! Your guides will give you concrete actions steps, that will come forth from you. _________________________ Guided Image Therapy is done in the therapy setting, on the therapy couch. I will guide you vocally on a journey while you rest in meditation listening, and having your experience. The session will finish with soul care discussion of your experience, your answers and visual data you experienced to bring meaning and focus to your session. It is both relaxing and enlightening. Resolution Therapy! A Transformative 5 Week Session Series! This is a FastTrack to Transformation! Who Takes Resolution Therapy? This work is for those deeply committed to knowing themselves and aligning their life in the HIGHEST VIBRATION and manifestation of purpose and success! They are ready to uncover, release, accept, grow, become, and move into the new paradigm of empowerment and love! What They Learn? It is a 5-Week Series of five 90 minute, formatted sessions with the feel of Soul Care Therapy, and the powerfulness of packed sessions destined to change your life and tap into all that you have wanted for yourself. Release the weight of your shadow self, and allow yourself to create the reality you have wanted all this time. (See session format below.) How Much Is it? The Series is $475, for five sessions and paid in full up front, non-refundable and non-transferable. I require a soulful commitment with those I work with. Is this you? If so, book your first session now on the services page and book all five appointments if you are able. I will send an invoice to your email at the time of booking. Transform Your Life! Resolution Therapy! Book Now! In-Person & Virtual 5 Series Format: What Can You Expect? 1. Resolution Session 1: Set intentions for your life, know your hopes, dreams, goals, and uncover deep seeded belief systems, training from parents and caretakers of your past that are subconsciously echoing back to you all your fears, Understand the foundation storylines that are giving you the opposite of what you want in life to begin removing them. Understand what lies beneath that you had no idea was there, and remove it! Prepare for "aha" moments. 2. Resolution Session 2: Reality Napping/Creation Session: See clearly what you want and now, clearly what was standing in the way. Removing doubts, fears, and subliminal messaging that has been buried deep inside you. Focusing on Harmony & Alignment. Learn Manifestation Actions vs. Passive Actions. Learn to see and create what you want, and how the echo chamber of Session 1 revealed, is impeding your progress. 3. Resolution Session 3: Living/Immersing/Acceptance. Take a profound look at your sensitivities and emotions. Learn how to see the bulk of your experience in a way that allows you to tap into Universal support systems. Learn a new way to see experience as a whole that allows you to be connected to source energy, make all experience useful and be in the moment of all experience, no matter what it may be, without judgement or fear. 4. Resolution Session 4: Absolving/Translucension: "I AM" Guided Image Therapy session. You are taken on a journey through 13 "I AM" statements to reveal the ones you covertly feel discomfort with, to absolve the underlying belief system revealing what you believe you are not, and pinpointing which past storyline it has been attached too. This session finishes with Translucension Guided Image Therapy, Seeing the culmination of your experience with acceptance and letting light shine through them making them part of you, but translucent, and no longer solid. 5. Resolution Session 5: Dissolving: Visual Motor Rehearsal. The culmination of all your sessions has led to this session. You are led through a Visual Motor Rehearsal of the life you have always wanted and have begun in this process. You will see yourself in that life clearly, knowing it can now be yours, without the baggage or storylines of the past. This is the session you have waited for. You're there now, and the real journey of creation begins here and is ongoing for you. You have seen and know too much now to ever go back! You know what held you back and you know how to create now. You are a Universal being capable of anything! This is a transformational, action packed 5 weeks. Let the journey begin! Testimonials During "I really have no words... I was blown away with what we were able to unpack in Session 1. I will never be the same" -JR-- "Wow! Just…WOW!!! In one session, I was able to shine a light on and work through some shadow parts of me that I was aware of and some that I didn't even know existed. I left feeling a greater sense of peace and very empowered! Thank you Sufi!" -M.E.— Testimonial After Completion of the 5 Week Session Series "As soon as I read about Resolution Therapy I knew without a doubt it was for me. I signed up without hesitation. What I didn't know is how profoundly it would change my life! Throughout the 5 sessions, I learned so much about myself and how deep my wounds actually were. I learned how to release my self-limiting beliefs and for the first time, felt empowered! I had many aha moments that were followed by confirmations and validations. "Your soul along with Sufi's help will guide you through the process. It's amazing what is brought to the surface. This experience was priceless, better yet, it was fucking awesome!!! I can honestly say that I can be my true authentic self who no longer seeks approval from anyone. I cannot thank you enough Sufi! Much Love!" ~M.E. 6 Pillar Soul Coaching (Life Coaching-6 Month Program) WHO BEGINS SOUL COACHING? The mind-body-spirit is soulfully connected to everything we do. What touches our spirit emotionally, also outwardly affects our realities and manifestations of what we project of ourselves into the world. For instance, what we feel emotionally shows up in our confidence level in business, our ability to close a sale, feel confident or believe in our decision making. If we feel lost in our hearts and emotions, many times that insecurity will carry over into our business. If we doubt our feelings and relationship abilities with others personally, it will carry over into workplace relationships and success when conflict arises. To not acknowledge the spiritual emotional component and view them as separate from our professional success, is a roadblock to our pursuit of empowerment, purpose, mission strength and success! Therefore, approaching this work as a whole-empowered-soul, is the recipe to success in all areas of our lives through the 6 focuses. These focuses affect every aspect of what we do, how we feel and the realities we create that serve as our key foundations. These focuses give us the power to set sail, or if unattended, the power to tether ourselves to the unmovable dock. If you wish to transform your life, your business, your connections, if you wish to evolve your life in a direction of empowerment, meaning and purpose, it come through commitment to yourself, effort and focus. Through the 6 Pillar Soul Coaching, you become apprenticed into Soul Mastery and development to be transformed, and as a result, the life in which you lead. To get started you don't have to have all or any of the answers, you just have to say, "YES." and begin. Here is what to expect: Limited: Only 5 Apprenticeships Available at a Time* You Must Be Approved! Method: In-Person or Virtual Receive your 6 Pillar Soul Master Apprentice Certificate as having completed your 6 Pillar Soul Care & Coaching @ Place of Bliss Academy! This apprenticeship is a mentorship and development program of your soul through coaching, guiding, sharing, and encouraging personal development and self-governance. It includes: 1. Focus On 6 Pillars of Growth: Pursuit, Beliefs, Worthiness, Doubts, Fears, Change and how these pillars interact with your daily life , decisions, emotional state and spiritual balance. 2. Monthly Virtual or In Person Appointments: One 90-minute Virtual or In-Person Apprentice Meeting Per Month to deep dive into the focuses and to discuss measurable action plans toward the life you want to lead, the person you wish to become and your personal, spiritual and business goals. There will be homework and metrics month over month. Each month's call covers a specific focus, Q&A, and is structured while also allowing for flow and spontaneity. 3. A Daily Morning Inspiration Text: You will receive a daily morning text from me to share a positive quote, thought or support depending on what we are working on and what I feel you need. (Monday-Friday) 4. Weekly 15-Min Focus Soul Coaching Call, With Daily Purpose Driven Mentoring Access: 1 scheduled focus call per week with texts & email support if needed, Monday through Friday. Scheduled calls are 15 min structured calls relating to your mind-body-spirit development as it interacts with real world goals, challenges and focuses in all areas including, spiritual, business & career development. You will also be in my inner circle with access to supportive texts/emails. The objective is self-governance with supportive mentoring. Calls will break down focus, challenges, advantages of challenges and the risks, a path to investigate and focused action plan vs reactions. Each week will follow the same guidelines as your focus and challenges change with growth, which keeps you evolving into your purpose driven life. 5. A Distinguished "6 Pillar Soul Master Apprentice Certified" Certificate @ Place of Bliss Academy with POBA Seal, will be awarded and hard copy mailed to you at the end of the 6-month apprenticeship, recognizing you as part of an Elite Group of Academy "Soul Master Apprentice Graduates." Apprenticeships are limited! 6. Cost: $900 ($150 a month) Package Paid up front. This ensures commitment to the entire process, including no refunds, exchanges, or application to other services** 7. What You Receive: 9 Hours of Soul Coaching Sessions, one-on-one training| One 90-Minute Session a Month 6.5 Hours of Focus Calls|15-Minute Calls Weekly for 26 Weeks 26 Weeks of Daily Morning Inspirational Messages (Mon-Fri) Once you schedule your first appointment online and are approved, I will follow up with an email and invoice. Once paid you will be welcomed into the program and you will begin your 6 Pillar Soul Master Apprenticeship! I look forward to our work together empowering your success! Love & Light, Sufi
Overview
1 similar job done near you
Payment methods
Credit card, PayPal, Square cash app, Venmo, Zelle
Currently a top pro
Top Pros are among the highest-rated, most popular professionals on Thumbtack.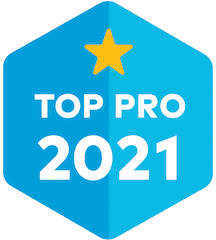 Current Top Pro
This pro indicated that they reviewed CDC safety guidelines for COVID-19 and pledged to do the following:
Maintain 6 feet of distance from customers
Wear masks during the job
Disinfect surfaces touched during the job
Featured Projects
7 photos
Reviews
Customers rated this pro highly for professionalism, work quality, and value.
Exceptional 5.0
16 reviews
Read reviews that mention:
---
Therapy and Counseling
I have had a few
healing
sessions with Sufani and it has changed my life in such a short period of time. Sufi is a great listener and has helped me to understand how I beat around the bush with my words instead of saying what I mean and want. I have learned now to govern myself and my worth and feel confident about the things that I deserve. Sufi is very gentle and gives guidance of the truest form. If you are willing to do the work she is there for you. I highly recommend Sufi's services at Place of Bliss Sanctuary.
Therapy and Counseling
I've never tried a therapy session for my concern on my mental health and I am so glad I push myself forward to help myself finally. I am so glad Sufani responded to me as soon as possible that day I needed a session. Because it sucks waiting so long for a respond. Overall, my sessions with her was rejuvenating to my soul, mind and body! I'm glad I met her!
Place of Bliss Sanctuary's reply
Thank you Love! Blessings on your journey. You have so many amazing things ahead of you and I will always be here to support you! Don't forget about me! :) Sufi
Therapy and Counseling
This was my first time in therapy and virtually, and I loved it. I felt like a release in my shoulders after, and she is very understanding/ non judge mental, very great and communicating and helped me with issues over or session. I definitely will be going back to her so I can continue gaining more great knowledge and advice.
Alternative Healing
I was very comfortable and received the service I had asked for and thorough with explaining what we had experienced. Looking forward to returning for more soon! I love her personality and energy!
Alternative Healing
I went to my first appointment with Sufi yesterday and immediately felt less stressed. She was so easy to talk to, and made me feel so heard and important. At the end I made a second appointment because I can see this is exactly where I'm supposed to be!
Credentials
Background Check
Sufani Garza
FAQs
What should the customer know about your pricing (e.g., discounts, fees)?

I am priced within market rates but about twenty dollars less than average to make healing affordable to everyone.

What is your typical process for working with a new customer?

Simple. Reach out and I will get back to you within 24-hours or sooner. You may go online to book your appointment directly @ placeofblisssanctuary.com, or message me here. Send me two days and times within my scheduled hours that could work for you, leave me your email and cell number as well to book the appointment for you. Once I have your appointment time I will book it on my calendar, send you a confirmation email directly from my email (transition off Thumbtack), and will send you my coordinates. I will also send an invoice to your email. I prefer to have payments made 24-hours before your appointment when possible. Your payment is your confirmation.

What education and/or training do you have that relates to your work?

Sufani Garza is a Registered Healer through International Natural Healers Association (INHA) and a member of the International Association of Reiki Professionals (IARP). She has over 20 years of experience in the healing industry, is a Reiki Master Teacher (RMT), a Seichim Master Teacher (SMT), a Master Shaman Teacher of Deep Release Point Therapy™ , a Teacher of Ama Deus-from the Guarani Tribe of Central Brazil, a Meditation Teacher, a State Certified Massage Therapist (SCMT) and Certified Holistic Educator (CHE), a graduate from National Holistic Institute, and has owned Place of Bliss Academy; an Internationally Accredited Holistic Institute for Higher Learning offering in person and online courses. Sufani taught locally at spas, fitness & yoga studios, privately, and has taught hundreds of students over the years. She also taught group weekly Meditation at a yoga studio and spas. Sufani was a regular contributor to The Reiki Times Magazine, including hosting her own advice column called, Dear Reiki. She has been published in several issues of The Sedona Journal of Emergence in print and online and was also featured in the July 2011 issue of Massage Magazine interviewed for her experience on the effects of meditation on her massage practice. She has written many books, has three grown children, and has been married almost two decades. Sufani has recently relocated from California and is reopening her healing practice to assist Washingtonians in their pursuit of healing happiness and balance. She lives in Puyallup Washington, is a vegetarian, believes in God, The Great Invisible Spirit), kindness is her religion, and is passionate about animal rescue, particularly senior rescue.