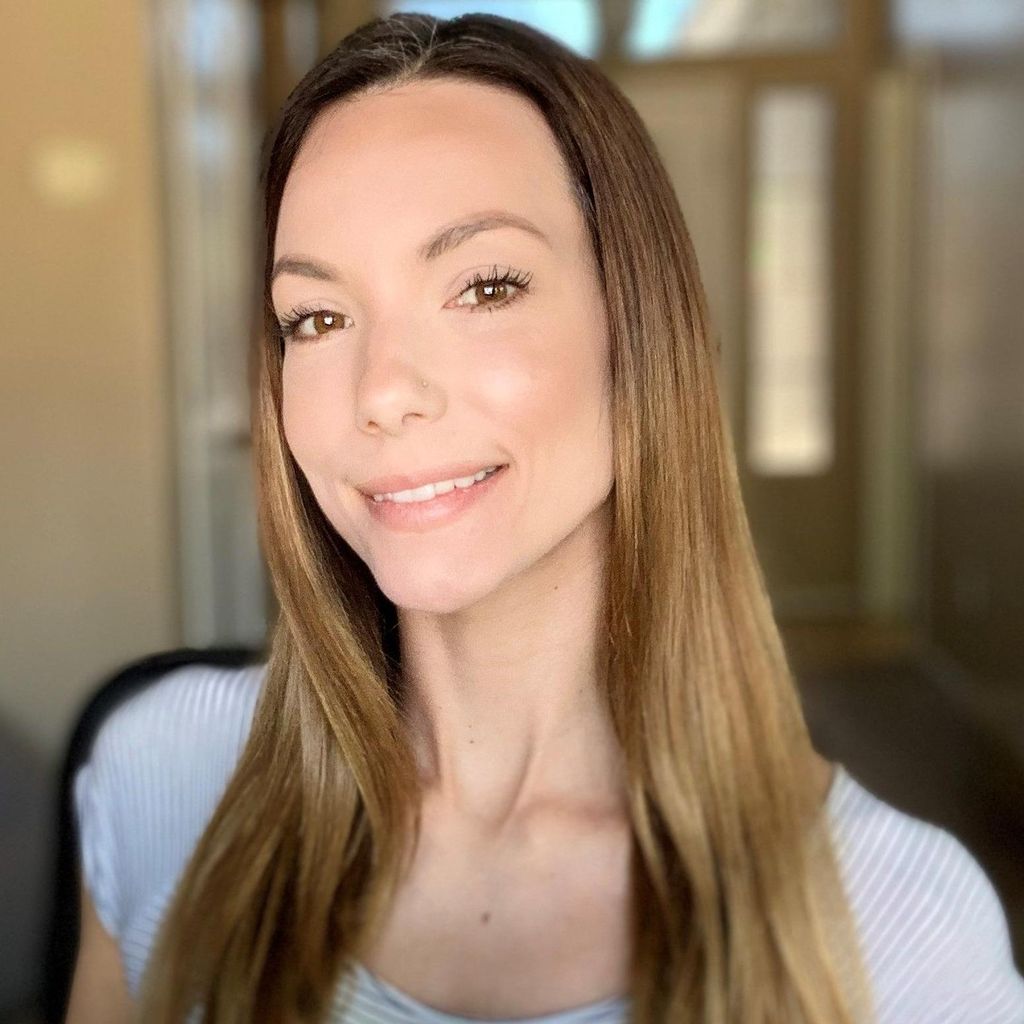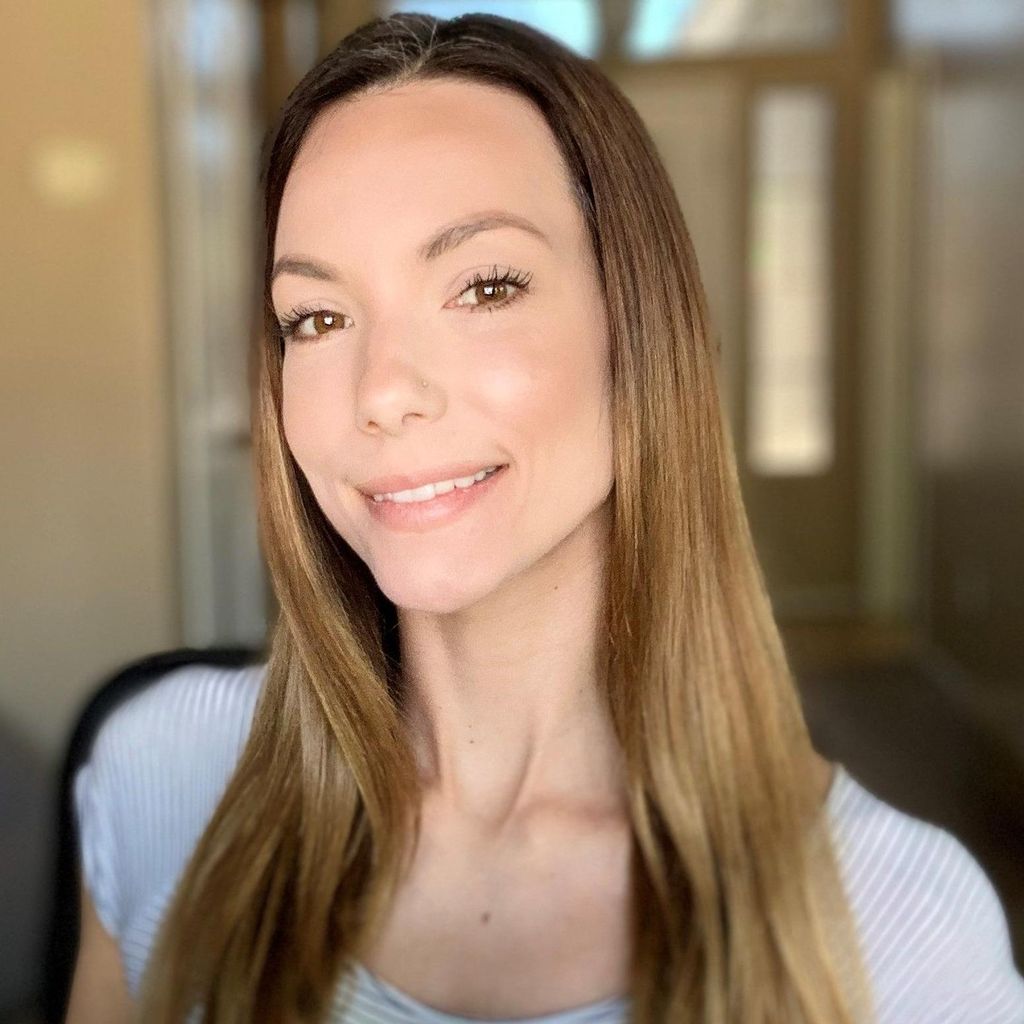 Resume Chemistry | 3-Day 50% Off Sale!
---
It's free with no obligation to hire
Introduction:
Hey there! I'm glad you decided to check out my profile. First off, let me introduce myself. I'm Lisa Mein, the Founder of Resume Chemistry. I'm also a Career Change Strategist, Fitness Fanatic & Animal Lover, Overachiever, Resume & LinkedIn Expert, and Versatile Writer. 𝐂𝐎𝐕𝐈𝐃-𝟏𝟗 𝐑𝐞𝐬𝐩𝐨𝐧𝐬𝐞! 😷 To provide relief for our job seekers, Resume Chemistry is offering a limited time, 𝟑-𝐝𝐚𝐲 𝟓𝟎% 𝐨𝐟𝐟 𝐬𝐢𝐭𝐞-𝐰𝐢𝐝𝐞 𝐬𝐚𝐥𝐞. Secure your resume package today, as this offer is only valid through August 9th! *As a bonus, if you haven't received more job interviews in 60-days, we'll rewrite your resume for free. Now, let's roll up our sleeves and get this party started! 🎉 ⭐ 𝐇𝐨𝐰 𝐝𝐨 𝐲𝐨𝐮 𝐤𝐧𝐨𝐰 𝐢𝐭'𝐬 𝐭𝐢𝐦𝐞 𝐭𝐨 𝐡𝐢𝐫𝐞 𝐚 𝐩𝐫𝐨𝐟𝐞𝐬𝐬𝐢𝐨𝐧𝐚𝐥 𝐫𝐞𝐬𝐮𝐦𝐞 𝐰𝐫𝐢𝐭𝐞𝐫?⭐ ➡ You're submitting your current resume to countless jobs, only to hear the sound of crickets in return ➡ You're downright amazing at what you do, yet have no idea how to portray that onto paper ➡ Your LinkedIn profile needs a desperate makeover ➡ You're lost in your career or need guidance ...If this sounds like you, then welcome. You're in the right place! ⭐ 𝐀𝐛𝐨𝐮𝐭 𝐌𝐞⭐ -Founder of Resume Chemistry -Previous Oncology/Hospice Nurse -Obsessive Certified Resume Expert -Professional Writing Fanatic -Constant Learner -Career Specialist ⭐𝐀𝐛𝐨𝐮𝐭 𝐨𝐮𝐫 𝐚𝐦𝐚𝐳𝐢𝐧𝐠 𝐭𝐞𝐚𝐦 𝐨𝐟 𝐞𝐱𝐩𝐞𝐫𝐭𝐬⭐ ➡Our Resume Writers are CPRW certified & ATS knowledgable ➡Together, we have more than 50 years' combined experience ➡We serve clients across more than 52 industries ➡We do our best to make the resume process as fun as possible ➡We value high communication, quality, and integrity 💬 𝐑𝐞𝐚𝐝 𝐰𝐡𝐚𝐭 𝐨𝐮𝐫 𝐜𝐥𝐢𝐞𝐧𝐭𝐬 𝐡𝐚𝐯𝐞 𝐭𝐨 𝐬𝐚𝐲! 💬 "Right from the start Lisa was great. A questionnaire, quick phone call and her team transformed my experience, skills, knowledge into a convincing sales resume I was proud to distribute." "Lisa and her team were pros at helping me bring my resume into the 21st century. They shortened it, and highlighted it to fit specifically to my target market. Lisa is responsive, friendly and just awesome to work with." "I was skeptical about reaching out for help with my resume at first. After I did some searching and reading I chose to go with Resume Chemistry. Lisa was very professional and friendly. She listened to what I was looking for and was able to put me on paper. I would recommend her and her team to anyone." Feel free to check out RC's dozens of other testimonials below! ⭐ 𝐎𝐮𝐫 𝐭𝐞𝐚𝐦 𝐨𝐟𝐟𝐞𝐫𝐬 𝐜𝐮𝐬𝐭𝐨𝐦𝐢𝐳𝐞𝐝 𝐬𝐮𝐩𝐩𝐨𝐫𝐭 𝐢𝐧 𝐭𝐡𝐞 𝐟𝐨𝐥𝐥𝐨𝐰𝐢𝐧𝐠 𝐰𝐚𝐲𝐬⭐ ➡ ATS Optimized Resumes ➡ATS Optimized Cover Letters ➡Interview Thank You Letters & Follow Up Letters ➡Creative LinkedIn Profile Content ➡Career Coaching Sessions ⭐𝐀𝐝𝐝𝐢𝐭𝐢𝐨𝐧𝐚𝐥 𝐬𝐞𝐫𝐯𝐢𝐜𝐞𝐬 𝐰𝐞 𝐩𝐫𝐨𝐯𝐢𝐝𝐞 (𝐲𝐞𝐬, 𝐰𝐞'𝐫𝐞 𝐯𝐞𝐫𝐬𝐚𝐭𝐢𝐥𝐞!)⭐ ➡Editing/Proofreading ➡Ebooks, Blog Posts, & Ghostwriting ➡Professional, Technical, and Creative Writing ➡Personal Statements ⭐𝐖𝐚𝐧𝐭 𝐭𝐨 𝐥𝐞𝐚𝐫𝐧 𝐦𝐨𝐫𝐞 𝐚𝐛𝐨𝐮𝐭 𝐨𝐮𝐫 𝐫𝐞𝐬𝐮𝐦𝐞 𝐩𝐚𝐜𝐤𝐚𝐠𝐞𝐬?⭐ -Send us a message and we'll be glad to give you more information! ⭐𝐖𝐡𝐲 𝐢𝐧 𝐭𝐡𝐞 𝐰𝐨𝐫𝐥𝐝 𝐬𝐡𝐨𝐮𝐥𝐝 𝐲𝐨𝐮 𝐜𝐡𝐨𝐨𝐬𝐞 𝐑𝐞𝐬𝐮𝐦𝐞 𝐂𝐡𝐞𝐦𝐢𝐬𝐭𝐫𝐲 𝐨𝐯𝐞𝐫 𝐨𝐭𝐡𝐞𝐫 𝐫𝐞𝐬𝐮𝐦𝐞 𝐰𝐫𝐢𝐭𝐢𝐧𝐠 𝐜𝐨𝐦𝐩𝐚𝐧𝐢𝐞𝐬?⭐ ➡We offer ATS optimization (and proof of it too) ➡We're constantly researching the latest trends in the hiring process ➡We offer 24/7 email support (we won't drop off your resume and run!) ➡We offer FREE revisions and a 60-day interview guarantee ⭐𝐎𝐮𝐫 𝐬𝐮𝐩𝐞𝐫 𝐬𝐢𝐦𝐩𝐥𝐞 𝐩𝐫𝐨𝐜𝐞𝐬𝐬⭐ 𝐒𝐭𝐞𝐩 𝟏. Select your resume package 𝐒𝐭𝐞𝐩 𝟑. Give me more details about YOU in my career Q&A form 𝐒𝐭𝐞𝐩 𝟒. Review your new stellar resume within 4-7 days 𝐃𝐨𝐧'𝐭 𝐟𝐨𝐫𝐠𝐞𝐭 𝐭𝐨 𝐜𝐡𝐞𝐜𝐤 𝐨𝐮𝐭 𝐨𝐮𝐫 𝐫𝐞𝐬𝐮𝐦𝐞 𝐬𝐚𝐦𝐩𝐥𝐞𝐬 𝐚𝐧𝐝 𝐡𝐞𝐥𝐩𝐟𝐮𝐥 𝐯𝐢𝐝𝐞𝐨𝐬 𝐈'𝐯𝐞 𝐩𝐮𝐭 𝐭𝐨𝐠𝐞𝐭𝐡𝐞𝐫 𝐟𝐨𝐫 𝐲𝐨𝐮 𝐢𝐧 𝐭𝐡𝐞 𝐠𝐚𝐥𝐥𝐞𝐫𝐲 𝐬𝐞𝐜𝐭𝐢𝐨𝐧 𝐛𝐞𝐥𝐨𝐰! 💌 Let's chat! I'd be more than happy to help you speed up your job search to land the career you've been dreaming of 🙏
Photos and Videos
8 photos and 12 videos
Specialties
Coaching topic
Career, 

Positive habits, 

Stress management, 

Relationships, 

Spirituality
Reviews
Customers rated this pro highly for

value

,

punctuality

, and

work quality

.
Joia R.

Resume Writing

Lisa and her team gave me exactly what I was looking for in a resume and cover letter. I am certainly satisfied and now confident in applying to jobs to develop and grow in career!

VALENCIA R.

Resume Writing

I was very pleased with the outcome of my resume, excellent job , I will refer friends and family.

Resume Chemistry | 3-Day 50% Off Sale!'s reply

Thank you for your kind review, Valencia. Please do send your friends and family, we'll take care of them! It was a pleasure working with you, and I wish you all the best :)

Edward Z.

Resume Writing

Lisa was amazing throughout the process. She listened and took time to understand my goals and worked with me to develop a plan to achieve. True professional! I would recommend Lisa and Resume Chemistry to any one...

Michelle A.

Resume Writing

Such a pleasure working with Lisa. From our initial chat, to the fun and interesting Q&A segments she provides for you, to the finished product, it has been an absolute pleasure getting to know her, and most interestingly, getting to know myself.

Sandra W.

Resume Writing

Lisa and her team were pros at helping me bring my resume into the 21st century. They shortened it, and highlighted it to fit specifically to my target market. Lisa is responsive, friendly and just awesome to work with.
FAQs
What should the customer know about your pricing (e.g., discounts, fees)?

I strive to provide the highest-quality services at affordable prices for my clients. My goal is to put every penny to work and leave no stone untouched.

What is your typical process for working with a new customer?

It's very important to clearly communicate and understand my client's goals so that I am able to fulfill their needs. Determining their goals and gathering as much information as I can, allows me to perform my best.

What education and/or training do you have that relates to your work?

Along with my English degree from Arizona State University, I obtained my CPRW certificate in 2012. Since then I have written hundreds of resumes, cover letters, and LinkedIn profiles. I also provide career coaching and interview prep for job seekers.