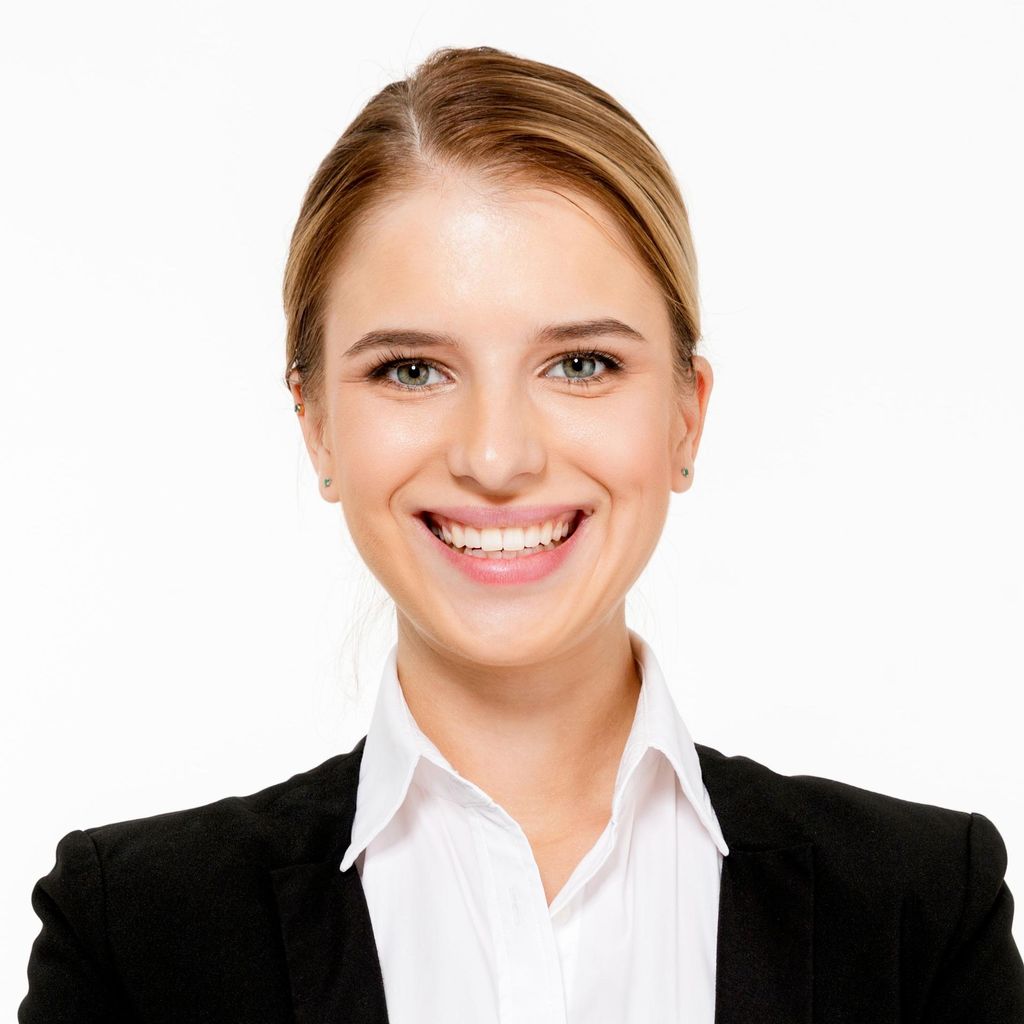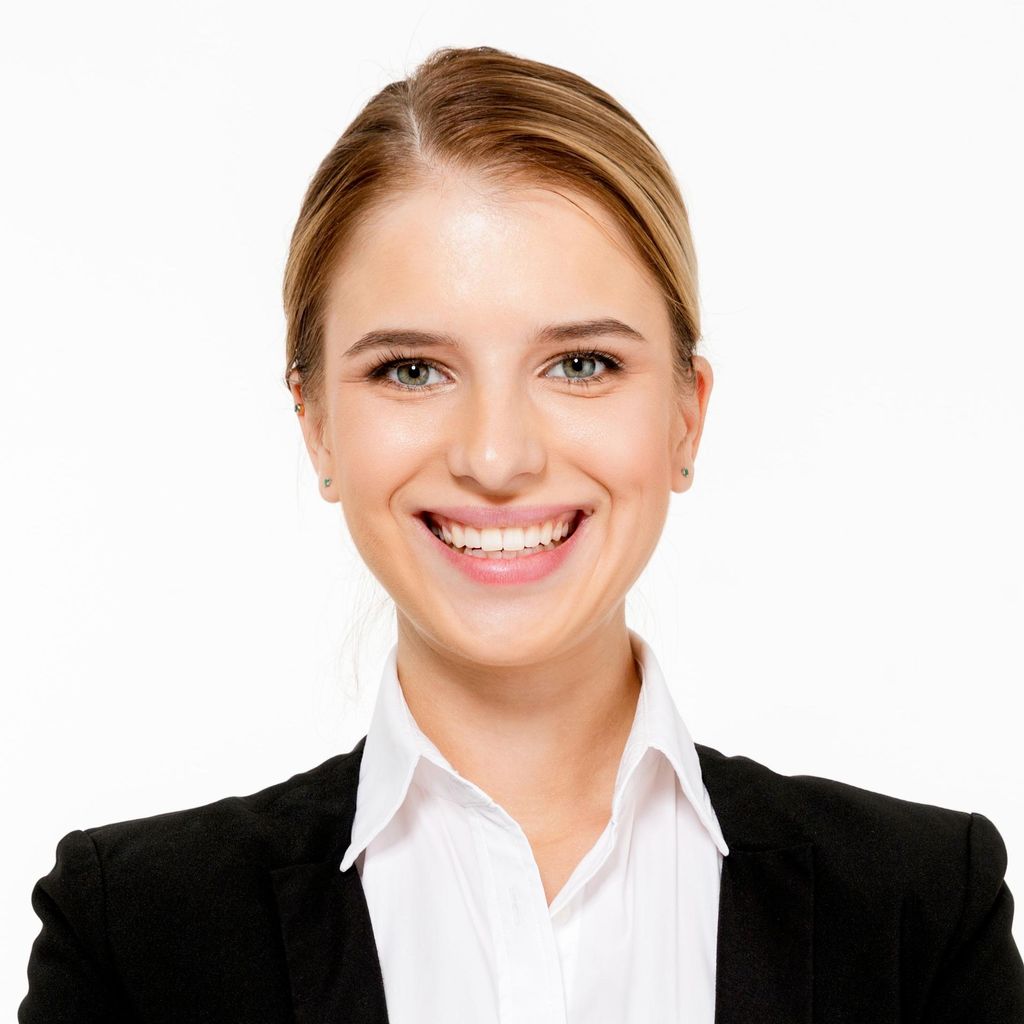 Resume Chemistry LLC | 20% Off First Order
---
It's free with no obligation to hire
Introduction:
👋 Welcome! I'm Lisa- Career & Job Search Coach, Personal Branding & LinkedIn Strategist, Modern-Day Career Transition Expert, and Certified Resume Writer of Resume Chemistry. I'M ON A MISSION I help ambitious professionals secure 3x more job offers per week, in less than 60 days guaranteed. I teach and implement cutting-edge job search and career development techniques to level-up and dominate today's complex job market. 𝐋𝐢𝐦𝐢𝐭𝐞𝐝-𝐓𝐢𝐦𝐞 𝐎𝐟𝐟𝐞𝐫 ⌛ SAVE 20% on your first order through 01/23/2021. Limited spots are available. Schedule a meeting with us today to take advantage of this special offer! 𝐒𝐞𝐞 𝐖𝐡𝐚𝐭 𝐎𝐮𝐫 𝐂𝐥𝐢𝐞𝐧𝐭𝐬 𝐀𝐫𝐞 𝐒𝐚𝐲𝐢𝐧𝐠 💬 "𝐓𝐡𝐞 𝐫𝐞𝐬𝐮𝐥𝐭𝐬 𝐰𝐞𝐫𝐞 𝐚𝐦𝐚𝐳𝐢𝐧𝐠 𝐚𝐧𝐝 𝐞𝐱𝐜𝐞𝐞𝐝𝐞𝐝 𝐦𝐲 𝐞𝐱𝐩𝐞𝐜𝐭𝐚𝐭𝐢𝐨𝐧𝐬. 𝐁𝐲 𝐭𝐡𝐞 𝐬𝐞𝐜𝐨𝐧𝐝 𝐰𝐞𝐞𝐤 𝐨𝐟 𝐦𝐲 𝐬𝐞𝐚𝐫𝐜𝐡, 𝐈 𝐡𝐚𝐝 𝐚𝐥𝐫𝐞𝐚𝐝𝐲 𝐜𝐨𝐦𝐩𝐥𝐞𝐭𝐞𝐝 𝐨𝐯𝐞𝐫 𝟏𝟎 𝐢𝐧𝐭𝐞𝐫𝐯𝐢𝐞𝐰𝐬 𝐚𝐧𝐝 𝐡𝐚𝐝 𝟐𝐧𝐝 𝐢𝐧𝐭𝐞𝐫𝐯𝐢𝐞𝐰𝐬 𝐬𝐜𝐡𝐞𝐝𝐮𝐥𝐞𝐝 𝐰𝐢𝐭𝐡 𝐚𝐥𝐥 𝐨𝐟 𝐭𝐡𝐞𝐦. 𝐎𝐧 𝐭𝐨𝐩 𝐨𝐟 𝐭𝐡𝐚𝐭, 𝟑 𝐫𝐞𝐜𝐫𝐮𝐢𝐭𝐞𝐫𝐬 𝐰𝐡𝐨 𝐈 𝐝𝐢𝐝 𝐧𝐨𝐭 𝐤𝐧𝐨𝐰 𝐫𝐞𝐚𝐜𝐡𝐞𝐝 𝐨𝐮𝐭 𝐭𝐨 𝐦𝐞 𝐯𝐢𝐚 𝐋𝐢𝐧𝐤𝐞𝐝𝐈𝐧. 𝐈𝐭 𝐰𝐚𝐬 𝐚𝐰𝐞𝐬𝐨𝐦𝐞. 𝐓𝐡𝐞 𝐢𝐧𝐯𝐞𝐬𝐭𝐦𝐞𝐧𝐭 𝐈 𝐦𝐚𝐝𝐞 𝐰𝐢𝐭𝐡 𝐑𝐞𝐬𝐮𝐦𝐞 𝐂𝐡𝐞𝐦𝐢𝐬𝐭𝐫𝐲 𝐡𝐚𝐬 𝐩𝐚𝐢𝐝 𝐨𝐟𝐟 𝐰𝐚𝐲 𝐦𝐨𝐫𝐞 𝐭𝐡𝐚𝐧 𝐈 𝐞𝐱𝐩𝐞𝐜𝐭𝐞𝐝. 𝐈 𝐬𝐡𝐮𝐭𝐭𝐞𝐫 𝐭𝐨 𝐭𝐡𝐢𝐧𝐤 𝐰𝐡𝐞𝐫𝐞 𝐈 𝐦𝐢𝐠𝐡𝐭 𝐛𝐞 𝐢𝐟 𝐈 𝐡𝐚𝐝 𝐧𝐨𝐭 𝐰𝐨𝐫𝐤𝐞𝐝 𝐰𝐢𝐭𝐡 𝐲𝐨𝐮 𝐚𝐧𝐝 𝐲𝐨𝐮𝐫 𝐭𝐞𝐚𝐦. 𝐓𝐡𝐚𝐧𝐤 𝐲𝐨𝐮 𝐟𝐨𝐫 𝐚𝐥𝐥 𝐲𝐨𝐮 𝐡𝐚𝐯𝐞 𝐝𝐨𝐧𝐞 𝐭𝐨 𝐡𝐞𝐥𝐩 𝐦𝐞 𝐟𝐢𝐧𝐝 𝐦𝐲 𝐧𝐞𝐰 𝐜𝐚𝐫𝐞𝐞𝐫. 𝐌𝐮𝐜𝐡 𝐚𝐩𝐩𝐫𝐞𝐜𝐢𝐚𝐭𝐞𝐝!!!! " - 𝐄𝐝 𝐙. ------- 💬 "𝐈 𝐫𝐞𝐜𝐞𝐢𝐯𝐞𝐝 𝐦𝐲 𝐫𝐞𝐬𝐮𝐦𝐞 𝐨𝐧 𝐚 𝐌𝐨𝐧𝐝𝐚𝐲, 𝐚𝐧𝐝 𝐭𝐡𝐚𝐭 𝐬𝐚𝐦𝐞 𝐰𝐞𝐞𝐤 𝐈 𝐡𝐚𝐝 𝟐 𝐢𝐧𝐭𝐞𝐫𝐯𝐢𝐞𝐰𝐬 𝐬𝐜𝐡𝐞𝐝𝐮𝐥𝐞𝐝. 𝐈'𝐝 𝐚𝐛𝐬𝐨𝐥𝐮𝐭𝐞𝐥𝐲 𝐫𝐞𝐜𝐨𝐦𝐦𝐞𝐧𝐝 𝐭𝐡𝐞𝐢𝐫 𝐬𝐞𝐫𝐯𝐢𝐜𝐞𝐬 𝐭𝐨 𝐟𝐫𝐢𝐞𝐧𝐝𝐬 𝐚𝐧𝐝 𝐟𝐚𝐦𝐢𝐥𝐲 𝐰𝐢𝐭𝐡𝐨𝐮𝐭 𝐚 𝐝𝐨𝐮𝐛𝐭.​" - 𝐂𝐡𝐫𝐢𝐬 𝐀. ------ 💬 "𝐓𝐡𝐢𝐬 𝐫𝐞𝐬𝐮𝐦𝐞 𝐜𝐨𝐦𝐩𝐚𝐧𝐲 𝐢𝐬 𝐦𝐮𝐜𝐡 𝐛𝐞𝐭𝐭𝐞𝐫 𝐭𝐡𝐚𝐧 𝐚𝐧𝐲 𝐈'𝐯𝐞 𝐮𝐬𝐞𝐝 𝐚𝐧𝐝 𝐞𝐬𝐩𝐞𝐜𝐢𝐚𝐥𝐥𝐲 𝐨𝐧 𝐓𝐡𝐮𝐦𝐛𝐭𝐚𝐜𝐤 𝐰𝐡𝐞𝐫𝐞 𝐈 𝐮𝐬𝐞𝐝 𝐨𝐭𝐡𝐞𝐫𝐬 𝐭𝐡𝐚𝐭 𝐡𝐚𝐝 𝟓 𝐬𝐭𝐚𝐫𝐬 𝐚𝐧𝐝 𝐬𝐭𝐢𝐥𝐥 𝐩𝐨𝐨𝐫." - 𝐇𝐮𝐦𝐚𝐲𝐮𝐧 𝐑. ------ 𝐑𝐞𝐚𝐝𝐲 𝐭𝐨 𝐟𝐢𝐧𝐝 𝐨𝐮𝐭 𝐢𝐟 𝐰𝐞'𝐫𝐞 𝐚 𝐠𝐨𝐨𝐝 𝐟𝐢𝐭? 𝐁𝐨𝐨𝐤 𝐚 𝐜𝐚𝐥𝐥 𝐰𝐢𝐭𝐡 𝐮𝐬! 📌 Step 1- Send us a message here on Thumbtack 📌 Step 2- Schedule a time to review your resume and discuss your career goals 📌 Step 3- Decide on the best options for your unique situation 📌 Step 4- Receive your new career plan & documents in 3-5 business days 𝐃𝐢𝐝 𝐲𝐨𝐮 𝐤𝐧𝐨𝐰.. 𝐦𝐨𝐫𝐞 𝐭𝐡𝐚𝐧 𝟕𝟓% 𝐨𝐟 𝐫𝐞𝐬𝐮𝐦𝐞𝐬 𝐚𝐫𝐞 𝐧𝐞𝐯𝐞𝐫 𝐫𝐞𝐚𝐝 𝐛𝐲 𝐚 𝐡𝐮𝐦𝐚𝐧? ❌ When you apply for a job online, your resume does not go directly to a recruiter or hiring manager. It's first being processed by an ATS. Whether that human recruiter ever sees your resume could depend on how well your resume is optimized for ATS algorithms. 𝐎𝐮𝐫 𝐑𝐞𝐬𝐮𝐦𝐞 𝐖𝐫𝐢𝐭𝐢𝐧𝐠 & 𝐂𝐚𝐫𝐞𝐞𝐫 𝐒𝐞𝐫𝐯𝐢𝐜𝐞𝐬 📋 Customized Job Search Strategy 📋 ATS Friendly, Personalized Resume Writing 📋 LinkedIn Consulting & Overhauls 📋 Online Personal Branding 📋 Resume Distribution 📋 Monthly Career Support 📋 LinkedIn Recruiter Networking Training 📋 Salary Negotiation & Career Advancement 📋 Career Coaching & Virtual/Group/In-Person Interview Prep 📋 And More! 𝐃𝐨𝐞𝐬 𝐓𝐡𝐢𝐬 𝐒𝐨𝐮𝐧𝐝 𝐋𝐢𝐤𝐞 𝐘𝐨𝐮? 📌 Need help changing careers, perhaps with little to no experience or education 📌 Don't know how to get ahead in today's job market 📌 Can't get your resume past candidate screening software 📌 Don't know how to articulate your relevant skills for the job you want 📌 Need the outside perspective of a professional to help market you 𝐖𝐡𝐚𝐭 𝐘𝐨𝐮 𝐂𝐚𝐧 𝐄𝐱𝐩𝐞𝐜𝐭 𝐖𝐨𝐫𝐤𝐢𝐧𝐠 𝐖𝐢𝐭𝐡 𝐔𝐬 🏆 Our techniques are so unique that we're confident no other career transition company can compare, and our results speak for themselves. 🏆 We've helped thousands of professionals get hired, even during a worldwide pandemic, massive lay-off, and economic downturn. 🏆 We're dedicated to making sure nothing stands in the way of your career success, and we're here to guide you every step of the way. 𝐖𝐞 𝐒𝐩𝐞𝐜𝐢𝐚𝐥𝐢𝐳𝐞 𝐈𝐧 𝐌𝐨𝐫𝐞 𝐓𝐡𝐚𝐧 𝟓𝟐 𝐈𝐧𝐝𝐮𝐬𝐭𝐫𝐢𝐞𝐬 💼 Digital Marketing, Military-to-Civilian, Healthcare, Finance, Sales & Marketing, IT, Customer Service, and much more 💼 Senior management executives- VP, EVP, SVP, and Director roles 💼 High-level professionals & non-executive managers 💼 Mid-level managers and rising executives to senior executive level 💼 General business -global operations, supply chain, etc. 𝐀 𝐒𝐧𝐞𝐚𝐤 𝐏𝐞𝐞𝐤 𝐀𝐭 𝐎𝐮𝐫 𝐏𝐫𝐨𝐟𝐞𝐬𝐬𝐢𝐨𝐧𝐚𝐥 𝐖𝐢𝐧𝐬 🏆 Our successful clients have been hired for Fortune 10, 25, 50, 100, and 500 companies, including big tech companies such as Google, Amazon, and Microsoft. 🏆 Nearly 75% of our total clients earn at least $90K annually 📝 𝐈𝐧𝐭𝐞𝐫𝐞𝐬𝐭𝐞𝐝 𝐢𝐧 𝐬𝐞𝐞𝐢𝐧𝐠 𝐬𝐚𝐦𝐩𝐥𝐞𝐬 𝐨𝐟 𝐨𝐮𝐫 𝐰𝐨𝐫𝐤? We've got you covered. Head on over to the image gallery below for more details.
Overview
Current Top Pro

Hired 424 times

Background checked

5 employees

10 years in business
Payment methods
Credit card, Paypal, Square cash app, Stripe, Venmo, Zelle
Currently a Top Pro
Top Pros are among the highest-rated, most popular professionals on Thumbtack.
Jan - Jun

Jul - Dec
Photos and Videos
8 photos and 12 videos
Specialties
Level of target job
Entry-level (0 - 2 yrs experience), 

Mid-level (3 - 8 yrs experience), 

Senior-level (8+ yrs experience), 

Executive-level / C suite
Target industry
Healthcare, 

Sales, 

Information technology, 

Government & public services, 

Financial services, 

Manufacturing, 

Human resources, 

Education, 

Non-profit
Reviews
Customers rated this pro highly for

value

,

punctuality

, and

work quality

.
Read reviews that mention:
Resume Writing

This was my first time using a company to assist with writing a resume & cover letter & a LinkedIn profile review so I did not know what to expect. I was surprised with how quickly they initially responded, the quickness and ease of scheduling a time to talk about what I was looking for and finally a super quick turn around for a draft of my resume! I found them to be attentive to what my needs were, very responsive, creative and helpful. I am just starting out on my journey so it is too early to tell what the feedback will be but I definitely have to confidence to share my resume with prospective companies and I would definitely recommend this company to a friend or family member that is looking for help.

Resume Chemistry LLC | 20% Off First Order's reply

Thanks for your wonderful review, Aaron! It was a pleasure working with you and we wish you all the best in your career move. Keep us updated on your success. Have a great day.

Resume Writing

Initially, Resume Chemistry LLC & I were not clicking on all cylinders. Sometimes that happens. We made an effort to resolve any feelings of dissatisfaction, and I'm delighted to say, I'm very happy AND recommend Resume Chemistry LLC for professional help with job seeking.

Resume Writing

Lisa did an amazing job on my resume and LinkedIn profile. From the plan of action to the final result to the LinkedIn instructions, everything was a smooth transaction. After seeing my new resume, I can clearly see why I needed a writing professional to convey my 10+ yrs of experience in a 2 page document. With someone looking from the outside in, you get a TRUE sense of what your experience is supposed to sound and look like. The ATS report is a HUGE help and insight to what employers are looking for. I recommend purchasing the resume, CL, and LinkedIn package, INVEST in yourself and your future! Thank you Lisa and team for a flawless experience!

Resume Chemistry LLC | 20% Off First Order's reply

Thank you for such a wonderful review, Kat! You were a pleasure to work with and we hope your new resume opens many doors for you in your career move. We are so glad you invested in yourself and allowed us to work with you. The ATS report is a great tool that we are happy to provide to let you know we are helping you put your best foot forward. Let us know when you land your next position, we would love to hear about your results. Best of luck to you!

Resume Writing

Lisa was amazing to work with!! She really took the time to listen to my needs and translate that into my resume. She is very professional and very kind. I would highly recommend her to anyone that needs a resume.

Resume Writing

Resume Chemistry is top notch professional service! State of the art technology that's used to get your resume recognized and stands out front of the rest!!
FAQs
What should the customer know about your pricing (e.g., discounts, fees)?

We want our clients to get the most bang for their buck! Aside from frequent promotions and discounts, we offer additional free career and job search resources for each of our clients.

What is your typical process for working with a new customer?

𝐒𝐭𝐞𝐩 𝟏. Send us a message and we'll schedule a free consultation 𝐒𝐭𝐞𝐩 𝟐. Complete your unique career profile and job search strategy 𝐒𝐭𝐞𝐩 𝟑. Review your new job-winning documents in 3-5 business days

What education and/or training do you have that relates to your work?

Our team of experts have more than 50 years' experience providing modern resumes, cover letters, LinkedIn profiles, career coaching, and more. In addition to obtaining advanced college degrees, each team member is a Certified Professional Career Coach (CPCC) and a Certified Professional Resume Writer (CPRW).