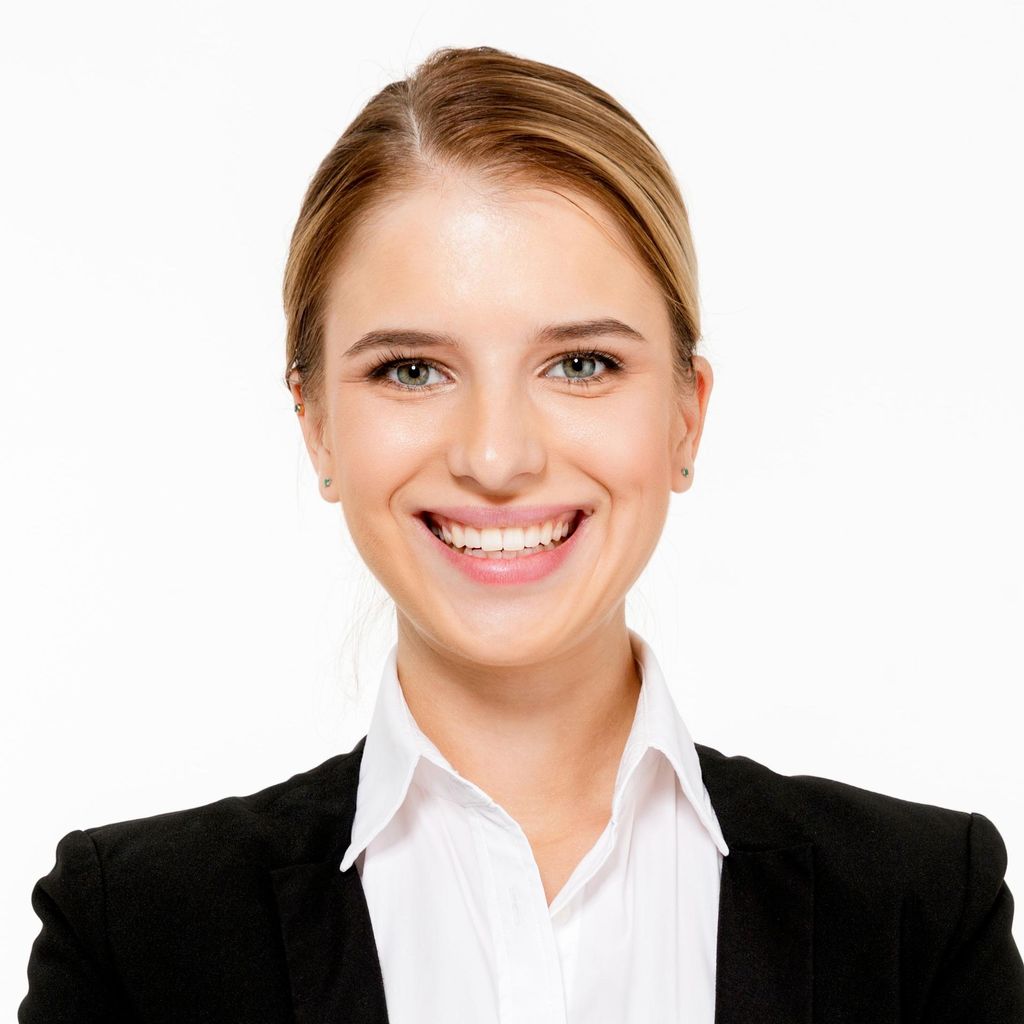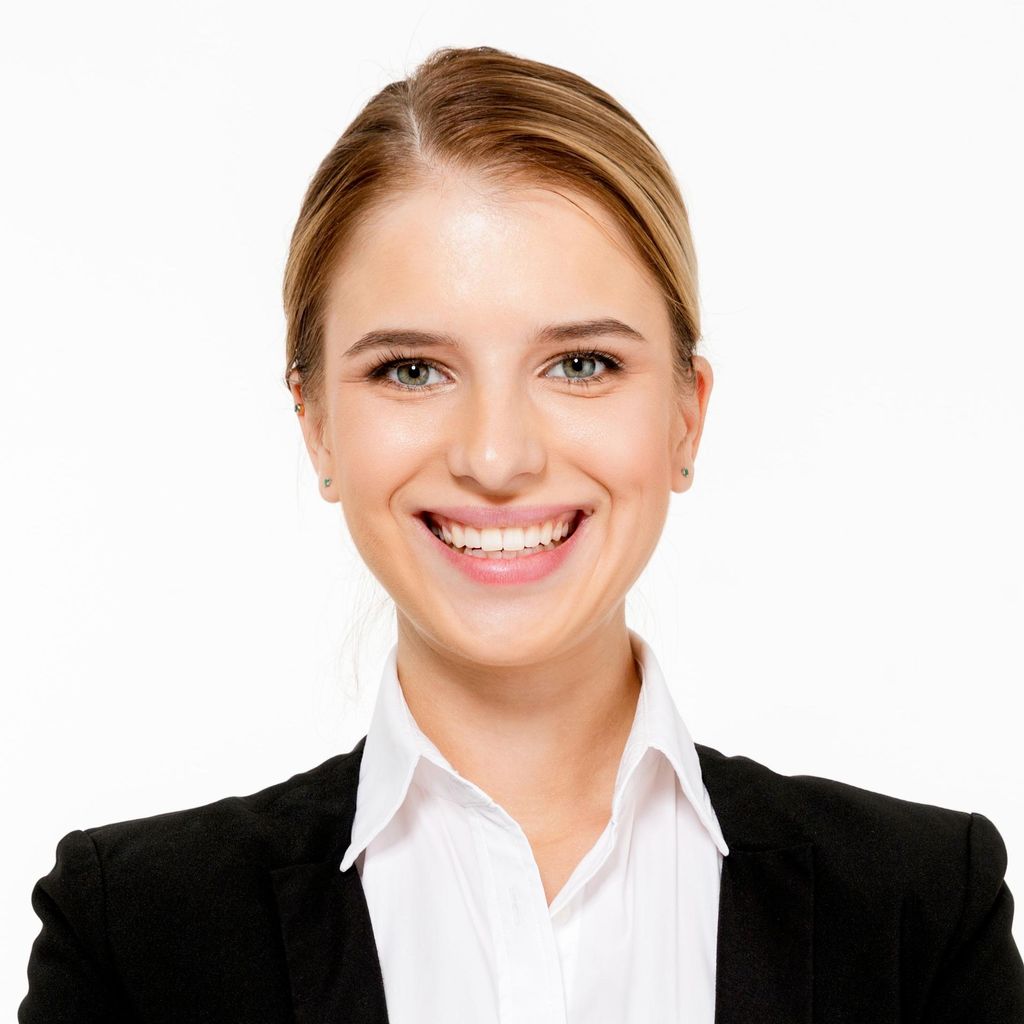 Resume Chemistry LLC | 🎁 EXTENDED BLACK FRIDAY
---
It's free with no obligation to hire
Introduction:
As a result of the economic crisis, the number of applicants and job seekers has increased, while the number of job opportunities has significantly dropped. With the uncertainties of today's world, job seekers, fresh graduates, and professionals are facing tougher competition to find new opportunities. Let Resume Chemistry transform your resume and prepare you for your next job, using a cutting-edge success formula guaranteed to attract more interviews in today's competitive job market. 𝐖𝐞'𝐫𝐞 𝐨𝐧 𝐚 𝐦𝐢𝐬𝐬𝐢𝐨𝐧: 📌 Providing modern career advancement services guaranteed to get you hired in a post-pandemic world. 📌 Helping thousands of professionals deliver powerful career documents that lead to more interviews 📌 Helping unsatisfied job seekers get "unstuck" in their career 𝐃𝐨 𝐚𝐧𝐲 𝐨𝐟 𝐭𝐡𝐞𝐬𝐞 𝐬𝐨𝐮𝐧𝐝 𝐥𝐢𝐤𝐞 𝐲𝐨𝐮? 𝐈 𝐀𝐌 𝐑𝐄𝐀𝐃𝐘 𝐓𝐎: • Land a steady job after being furloughed or laid-off • Receive more interview calls after sending my resume and application • Prime my LinkedIn profile for virtual recruiting opportunities • Leverage my new college degree to land the job I'm prepared for • Shift the direction of my career, or get back into the workforce • Finally learn how to outsmart computerized resume scanners • Age-proof my resume to outperform younger candidates every time Finally you can stop wasting your valuable time and energy applying for jobs, fix your resume (the right way) and land the job you know you deserve. In fact, we find that most of our clients receive more job interviews and offers in as little as one week while working with our experienced career experts. 🎁𝐄𝐗𝐓𝐄𝐍𝐃𝐄𝐃 𝐁𝐋𝐀𝐂𝐊 𝐅𝐑𝐈𝐃𝐀𝐘 𝐒𝐀𝐋𝐄 🎁 We've extended our Black Friday sale! For a limited-time, all career services are 30% off. This offer ends Friday, December 4th at 11:59pm EST. Prices have never been this low, so secure your resume package while you can! 𝐃𝐢𝐝 𝐲𝐨𝐮 𝐤𝐧𝐨𝐰 𝐭𝐡𝐚𝐭 𝐣𝐨𝐛 𝐬𝐞𝐞𝐤𝐞𝐫𝐬 𝐰𝐡𝐨 𝐡𝐚𝐯𝐞 𝐭𝐡𝐞𝐢𝐫 𝐫𝐞𝐬𝐮𝐦𝐞𝐬 𝐩𝐫𝐨𝐟𝐞𝐬𝐬𝐢𝐨𝐧𝐚𝐥𝐥𝐲 𝐜𝐫𝐚𝐟𝐭𝐞𝐝 𝐚𝐫𝐞: 🏆 31% more likely to land interviews 🏆 38% more likely to be contacted by recruiters, and 🏆 40% more likely to receive job offers 𝐈𝐟 𝐲𝐨𝐮𝐫 𝐋𝐢𝐧𝐤𝐞𝐝𝐈𝐧 𝐩𝐫𝐨𝐟𝐢𝐥𝐞 𝐢𝐬𝐧'𝐭 𝐩𝐫𝐢𝐦𝐞𝐝 𝐟𝐨𝐫 𝐑𝐞𝐜𝐫𝐮𝐢𝐭𝐞𝐫𝐬, 𝐲𝐨𝐮'𝐫𝐞 𝐦𝐢𝐬𝐬𝐢𝐧𝐠 𝐨𝐮𝐭 🏆 Despite a challenging job market, 3 people are getting hired on LinkedIn every minute 🏆 122 million people have received an interview through LinkedIn 𝐑𝐞𝐬𝐮𝐦𝐞 𝐂𝐡𝐞𝐦𝐢𝐬𝐭𝐫𝐲 𝐨𝐟𝐟𝐞𝐫𝐬 𝐩𝐞𝐫𝐬𝐨𝐧𝐚𝐥𝐢𝐳𝐞𝐝 𝐜𝐨𝐧𝐬𝐮𝐥𝐭𝐢𝐧𝐠 𝐚𝐧𝐝 𝐜𝐮𝐬𝐭𝐨𝐦 𝐩𝐫𝐨𝐟𝐞𝐬𝐬𝐢𝐨𝐧𝐚𝐥 𝐜𝐚𝐫𝐞𝐞𝐫 𝐝𝐞𝐯𝐞𝐥𝐨𝐩𝐦𝐞𝐧𝐭 𝐦𝐚𝐭𝐞𝐫𝐢𝐚𝐥𝐬 𝐢𝐧𝐜𝐥𝐮𝐝𝐢𝐧𝐠: 📋 Re-writes of your existing resume 📋 ATS friendly resume writing and build-outs 📋 LinkedIn consulting and overhauls 📋 Job Search & Application 📋 Ongoing career support 📋 Zoom consultations to learn about your unique goals and style 📋 Professional online work portfolios 📋 Business Cards 📋 Resignation notices 📋 Coaching for specific job opportunities 📋 Mock interviews 𝐖𝐚𝐧𝐭 𝐟𝐞𝐞𝐝𝐛𝐚𝐜𝐤 𝐨𝐧 𝐲𝐨𝐮𝐫 𝐫𝐞𝐬𝐮𝐦𝐞? 𝐒𝐞𝐧𝐝 𝐢𝐭 𝐨𝐯𝐞𝐫 𝐟𝐨𝐫 𝐚 𝐟𝐫𝐞𝐞 𝐫𝐞𝐬𝐮𝐦𝐞 𝐫𝐞𝐯𝐢𝐞𝐰. 📌 𝐒𝐭𝐞𝐩 𝟏: Send us a message with your resume attached 📌 𝐒𝐭𝐞𝐩 𝟐: We'll run it through the Applicant Tracking System (used by more than 90% of large organizations) 📌 𝐒𝐭𝐞𝐩 𝟑: You'll receive an email containing your results and our recommendations for improvement 𝐖𝐞'𝐫𝐞 𝐦𝐨𝐫𝐞 𝐭𝐡𝐚𝐧 𝐣𝐮𝐬𝐭 𝐑𝐞𝐬𝐮𝐦𝐞 𝐖𝐫𝐢𝐭𝐞𝐫𝐬, 𝐰𝐞'𝐫𝐞 𝐝𝐞𝐝𝐢𝐜𝐚𝐭𝐞𝐝 𝐂𝐚𝐫𝐞𝐞𝐫 𝐂𝐡𝐚𝐧𝐠𝐞 𝐒𝐩𝐞𝐜𝐢𝐚𝐥𝐢𝐬𝐭𝐬 💼 Our team offers modern career advancement services guaranteed to get you hired in today's competitive job market. 💼 We're Certified Professional Career Coaches (CPCC) and Certified Professional Resume Writers (CPRW) 💼 Together, we have more than 20 years' combined experience helping people share their unique skills and talents in the form of resumes, cover letters, and professional profiles. 𝐑𝐞𝐚𝐝𝐲 𝐭𝐨 𝐠𝐞𝐭 𝐬𝐭𝐚𝐫𝐭𝐞𝐝? 𝐇𝐞𝐫𝐞'𝐬 𝐨𝐮𝐫 𝐩𝐫𝐨𝐜𝐞𝐬𝐬 𝐢𝐧 𝟑 𝐞𝐚𝐬𝐲 𝐬𝐭𝐞𝐩𝐬. 🏆 𝐒𝐭𝐞𝐩 𝟏. Send us a message and we'll schedule a call with you 🏆 𝐒𝐭𝐞𝐩 𝟐. Give us more details about you in our resume questionnaire 🏆 𝐒𝐭𝐞𝐩 𝟑. Review your new job-winning resume within 3-5 business days 𝐖𝐡𝐚𝐭 𝐦𝐚𝐤𝐞𝐬 𝐑𝐞𝐬𝐮𝐦𝐞 𝐂𝐡𝐞𝐦𝐢𝐬𝐭𝐫𝐲 𝐝𝐢𝐟𝐟𝐞𝐫𝐞𝐧𝐭 𝐭𝐡𝐚𝐧 𝐚𝐥𝐥 𝐭𝐡𝐞 𝐫𝐞𝐬𝐭? 🌎 We're committed to researching the latest job market trends to ensure your resume is up-to-date with advanced hiring processes. 🌎 We care about building relationships and taking the time to learn more about the professionals we work with. 🌎 We're knowledgeable across more than 52 industries, which means, there aren't any situations we can't handle- federal resumes, military to civilian, college new grad transitions.. you name it, we can help. 💬 𝐑𝐞𝐚𝐝 𝐰𝐡𝐚𝐭 𝐨𝐮𝐫 𝐬𝐮𝐜𝐜𝐞𝐬𝐬𝐟𝐮𝐥 𝐜𝐥𝐢𝐞𝐧𝐭𝐬 𝐡𝐚𝐯𝐞 𝐭𝐨 𝐬𝐚𝐲 💬 "Right from the start Lisa was great. A questionnaire, quick phone call and her team transformed my experience, skills, knowledge into a convincing sales resume I was proud to distribute." "Lisa and her team were pros at helping me bring my resume into the 21st century. They shortened it, and highlighted it to fit specifically to my target market. Lisa is responsive, friendly and just awesome to work with." 📝 𝐈𝐧𝐭𝐞𝐫𝐞𝐬𝐭𝐞𝐝 𝐢𝐧 𝐬𝐞𝐞𝐢𝐧𝐠 𝐬𝐚𝐦𝐩𝐥𝐞𝐬 𝐨𝐟 𝐨𝐮𝐫 𝐰𝐨𝐫𝐤? We've got you covered. Head on over to the image gallery below for more details. 📤 Have questions? Send us a message and we'll get back to you in less than one hour. Let's get you "unstuck" and back-on-track in your career!
Photos and Videos
9 photos and 10 videos
Specialties
Level of target job
Entry-level (0 - 2 yrs experience), 

Mid-level (3 - 8 yrs experience), 

Senior-level (8+ yrs experience), 

Executive-level / C suite
Target industry
Healthcare, 

Sales, 

Information technology, 

Government & public services, 

Financial services, 

Manufacturing, 

Human resources, 

Education, 

Non-profit
Reviews
Customers rated this pro highly for

value

,

punctuality

, and

work quality

.
Read reviews that mention:
Aaron F.

Resume Writing

This was my first time using a company to assist with writing a resume & cover letter & a LinkedIn profile review so I did not know what to expect. I was surprised with how quickly they initially responded, the quickness and ease of scheduling a time to talk about what I was looking for and finally a super quick turn around for a draft of my resume! I found them to be attentive to what my needs were, very responsive, creative and helpful. I am just starting out on my journey so it is too early to tell what the feedback will be but I definitely have to confidence to share my resume with prospective companies and I would definitely recommend this company to a friend or family member that is looking for help.

Resume Chemistry LLC | 🎁 EXTENDED BLACK FRIDAY's reply

Thanks for your wonderful review, Aaron! It was a pleasure working with you and we wish you all the best in your career move. Keep us updated on your success. Have a great day.

Kat T.

Resume Writing

Lisa did an amazing job on my resume and LinkedIn profile. From the plan of action to the final result to the LinkedIn instructions, everything was a smooth transaction. After seeing my new resume, I can clearly see why I needed a writing professional to convey my 10+ yrs of experience in a 2 page document. With someone looking from the outside in, you get a TRUE sense of what your experience is supposed to sound and look like. The ATS report is a HUGE help and insight to what employers are looking for. I recommend purchasing the resume, CL, and LinkedIn package, INVEST in yourself and your future! Thank you Lisa and team for a flawless experience!

Resume Chemistry LLC | 🎁 EXTENDED BLACK FRIDAY's reply

Thank you for such a wonderful review, Kat! You were a pleasure to work with and we hope your new resume opens many doors for you in your career move. We are so glad you invested in yourself and allowed us to work with you. The ATS report is a great tool that we are happy to provide to let you know we are helping you put your best foot forward. Let us know when you land your next position, we would love to hear about your results. Best of luck to you!

TRACY J.

Resume Writing

Lisa was amazing to work with!! She really took the time to listen to my needs and translate that into my resume. She is very professional and very kind. I would highly recommend her to anyone that needs a resume.

Eric W.

Resume Writing

Resume Chemistry is top notch professional service! State of the art technology that's used to get your resume recognized and stands out front of the rest!!

Fernando D.

Resume Writing

Lisa is THE person to go to when you need to revamp your resume. She was there every step of the way and was extremely accessible. After my resume was done I couldn't believe how well and professionally written it was. Since then, I've gotten numerous calls and replies to my inquiries and it is looking very promising to me. Thank you Lisa!
FAQs
What should the customer know about your pricing (e.g., discounts, fees)?

At Resume Chemistry, we understand times are rather challenging during this unforeseen economic drought, so we're doing our part to provide ongoing promotions and contests to help professionals advance their career.

What is your typical process for working with a new customer?

𝐒𝐭𝐞𝐩 𝟏. Send us a message and we'll get you on a call 𝐒𝐭𝐞𝐩 𝟐. Give us more details about you in our resume questionnaire 𝐒𝐭𝐞𝐩 𝟑. Review your new stellar resume within 3-5 business days

What education and/or training do you have that relates to your work?

Our team of experts have more than 50 years' experience providing modern resumes, cover letters, professional profiles, career coaching, and more. In addition to obtaining advanced college degrees each team member is a Certified Professional Career Coach (CPCC) and a Certified Professional Resume Writer (CPRW).