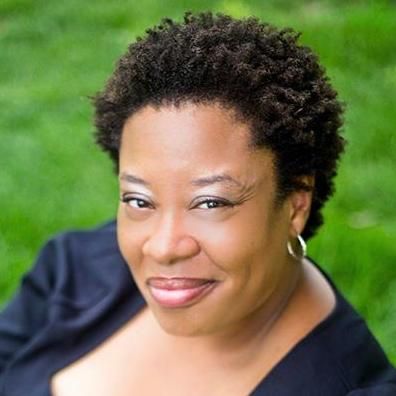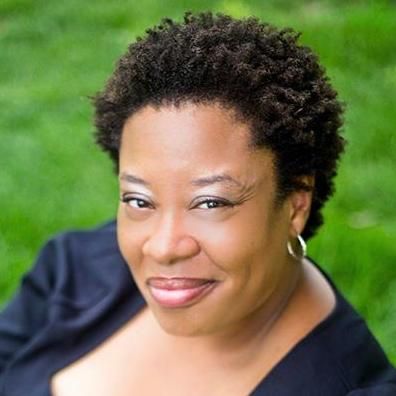 Picture Your World Photography
---
Sorry this pro can't do your job, but we know other pros who can.
Introduction:
Picture Your World Photography is a Denver-based studio owned by lead photographer Sheba Wheeler who specializes in photojournalistic weddings, portraits and event coverage. Sheba's style blends 15 years of journalistic skills gained as a lifestyles reporter at The Denver Post with creative and contemporary portraiture to capture your real-life experiences. She specializes in candid photography which focuses on spontaneity and the magic of the moment. The resulting imagery is unposed and unplanned, immediate and unobtrusive, and focuses on spontaneity -- the magic of the moment. But if clients prefer traditional poses and studio lighting, Sheba has the skill set to satisfy that desire as well, and personalize a client's experience based on his or her needs.
Featured Projects
14 photos
Reviews
---
Sheba's awesome! I've known her before she started with the Picture Your World so I feel confident to say I know her work best than [almost] anyone else. She always makes sure to impress me - and any of her clients by that matter - with her work. She has this "sense" for catching the right and best moments, making sure the unforgettable and sometimes unnoticed moments are immortalized by her pictures. And that's one of the qualities that makes her the best! So she doesn't only take good pictures but she catches all those moments that you wanted to be remembered plus those which you probably wouldn't have even noticed, making the experience more than amazing. If you want a high quality work, Picture Your World should be your #1 choice!!! PS: I'm not getting any discount for leaving a testimonial. I just truly love her work!
When I found Sheba I was expecting some cute photos of my teenage daughter who simply had a pimple the day of 8th grade ID pictures and hated them. What I got was an amazing session, in a fabulous location (which I asked her to chose). She had my daughter and I laughing so hard we couldn't stop smiling for hours after we left. Her expertise on lighting and positioning made the photos turn out better than I ever dreamed. Keeping in mind that my sister-in-law and my best friend are professional photographers and were the first ones I sent the proofs to; we were all speechless to see what she'd done. The edited photos are not only all over our home, but all over the internet and I even had a special photo album made for my daughter to showcase Sheba's work. I will have every special photo session with Sheba from now until she can no longer hold a camera!
I was so excited to get our family pictures done and was so happy to meet Sheba. She did a great job with our kids and got some really great shots. However, we never received our pictures. She evidently had a family emergency and never contacted us. I had to contact her several times before she even texted me that I would get my pictures the next day (this was a month after having them done). I still did not receive them. I understand we all have things that come up but she has a business and took our time and money and we at least deserved to be contacted that we would not receive our pictures any time soon. I could have made other arrangements for family photos as these were supposed to be Christmas gifts. I find this very inconsiderate and highly unprofessional!
Picture Your World Photography's reply
Hello Jennifer, thanks for taking the time to review my services. I'm sorry for any inconvenience I may have caused you. The family emergency that plagued my family is recovering from the September floods that significantly damaged my house. The disaster has pushed back my production time from a normal 2-3 week proofing period to a month or more in some instances, while my household continues to mend and deal with flood after effects. Your proofs are now available for viewing and ordering within 48 hours after I communicated with you that they would be done. Please let me know if there is anything else you need.
Don't waste your time! Sheba is a decent photographer, but a terrible business person. It was like pulling teeth to get her to reply to phone calls or e-mails. She constantly missed her deadlines and she never once took responsibility for any of it - it was always an excuse and a very half-hearted "sorry, but I was sick." "Sorry, I was on vacation for 20 days." Who as a business owner goes on vacation for 20 days and doesn't include an out-of-office reply so clients aren't left hanging? On two different occasions several weeks apart (and not on one of her alleged vacations), her voice mail box was FULL so that I couldn't even leave a message. Also, she initially scheduled our 1 hour outdoor photo session a half hour before sunset - we got it moved up a bit the DAY OF but we still ran out of daylight! That is a huge no-no in the photography world. I would never hire her again and would discourage anyone reading this from doing so, assuming you want to preserve your sanity and not be having to hound her constantly for your final product.
Picture Your World Photography's reply
Heather, thank you for taking the time to review my company. I'm sorry you had sub-par service from us. Coping with the aftermath of last's years' severe flooding which damaged my home and business often made it difficult to maintain our normal level of consistent customer service and communication with clientele. This year greater effort will be paid to stay in contact with clients no matter the situation. However, your statement that I was on vacation for 20 days is false. Last's year's flood damage made it impossible for I and my staff to take extended vacations, while mold caused numerous illnesses during our rebuild process. To compensate clients who had to wait longer for the delivery of their final product, many received all of the proofs from their session (often numbering between 150 to 300 photos) rather than just the dozen or so images they originally paid for. Please let me know if this is something I can offer you as well.