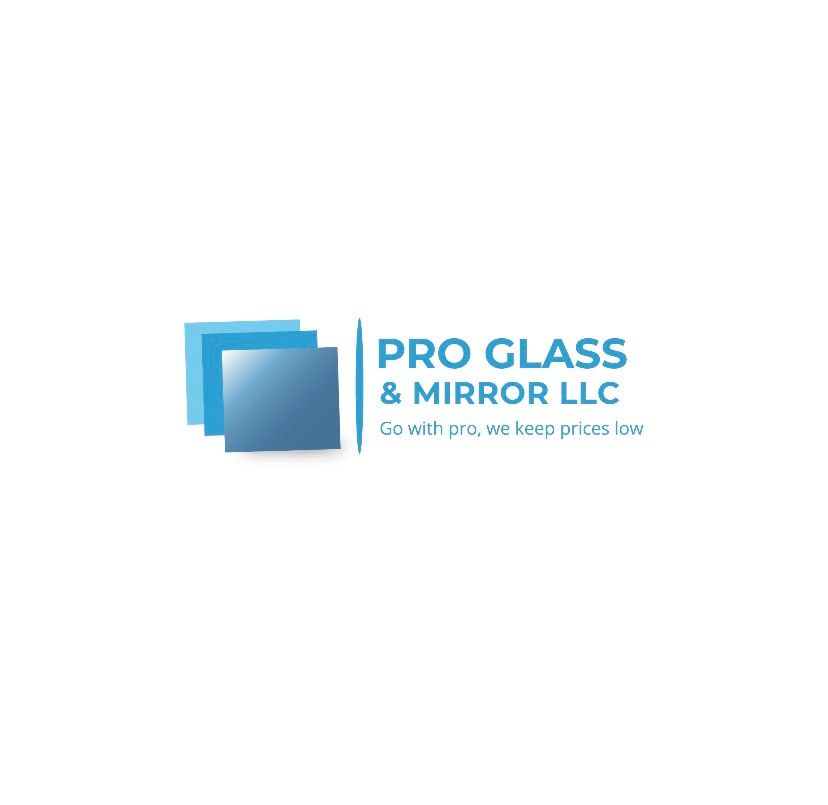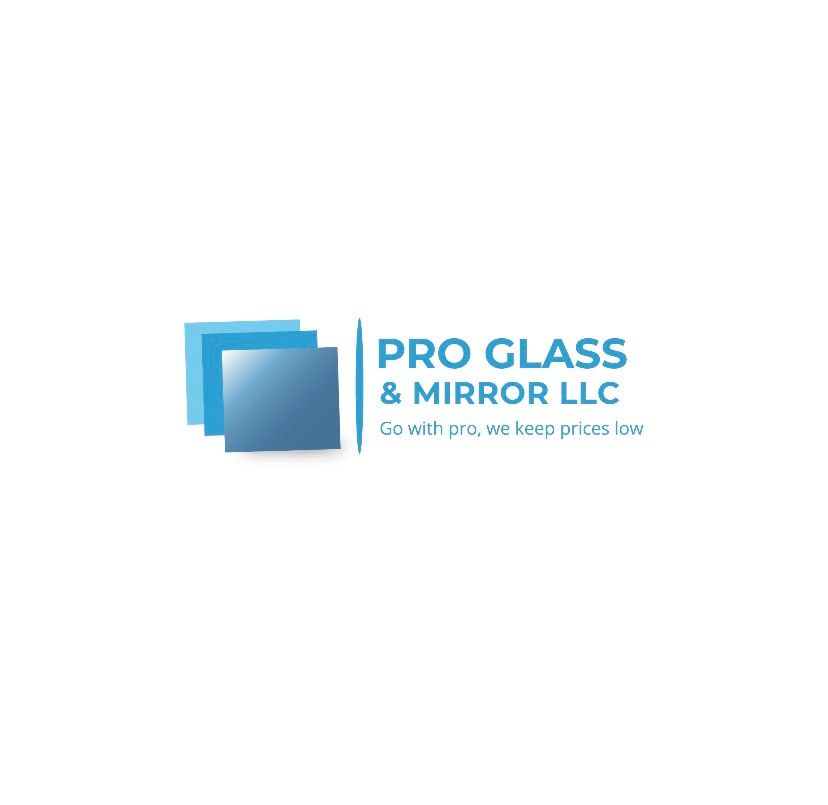 Pro glass & mirror LLC (google only)
---
When would you like the door installer?
It's free with no obligation to hire
Introduction:
WE OFFER MILITARY DISCOUNTS!! Thank you for your service. 🇺🇸 We are a small and proudly owned local company, giving you the best deals around! We offer a wide variety of services including window replacements, glass repairs, custom mirrors, custom showers, emergency services, glass shelves, custom table tops, commercial glass repairs, re-screens, new screens with framing, low-e glass products, insulated units, patio door repairs, and much much more !
Featured Projects
Window Repair - Denver 2019

Approx. $780

Mirror installation

Approx. $3900
Photos and Videos
43 photos
Specialties
Door opening type
Standard, 

French or double, 

Sliding glass, 

Sliding pocket, 

Barn, 

Folding
Reviews
Customers rated this pro highly for

punctuality

,

value

, and

professionalism

.
Tony S.

Window Installation

I had a 4 x 6 window installed in my Master by Josh and I couldn't have been happier with the experience. Josh was quick to respond to my texts when setting everything up. He was flexible to work around my work schedule. His pricing was great. He arrived on time and completed the job in a couple of hours. He and his helper were very friendly, professional and did a great job. I will be using their services again. I have no hesitation in recommending him based on my experience.

Jacci R.

Window Installation

Joshua was very accommodating, we had to push our install date back to get our flooring installed first. Joshua did an outstanding job and our windows look amazing.

Michael W.

Window Installation

I had a fabulous experience with Josh and his company. The work was excellent and met all my expectations. I would definitely recommend using them for your window and door replacement. Excellent job!!!

Daniel P.

Window Repair

Josh, the owner of Pro Glass and Mirror, LLC of Colorado, was to replace 5 windows in my mountain house, and it was supposed to take no more time than an afternoon and he said it would be a "breeze". They thoroughly inspected the job prior to hiring and based on the reviews and a personal interview, I didn't doubt that he could do the job. After all, it's just replacing glass, right? This is a second home and I made travel plans to be up to be available for questions for the one day it was supposed to take. They strung me out for two weeks and in the process, only completed one window satisfactorily, confirmed by the owner himself. The day they came up they were two hours late and didn't finish the job. Of the five windows they were to replace only one was done. They broke one of the windows to get it removed (it was broken already) and his assistant broke the window frame in the process. They said I needed a new window unit which was never discussed prior to this, and I said I could fix the frame, so they changed their story and said it could be fixed. After the window and frame were broken they said they had to leave because the assistant had to be somewhere else. And weren't even going to try to put something over the broken window with freezing cold air blowing into the house. They didn't even offer to remedy the blunder. They said they needed to be somewhere else and weeds to leave. I had to take charge of the situation or they would have left the window wide open with no window or anything to barricade it. I had a flight the next day, and had to cancel reservations and was penalized for changing the reservation, but this is a vacation rental and guests were checking in and I wanted the windows fixed in one day like he said he could do when he came up and did a through inspection and that didn't happen. I felt it urgent that the window be replaced in the December sub zero temperatures at night in the Mountains. Josh said he would be up in two days to get everything done. The time came and went and no one showed up or called to say they were going to be late again. When I contacted the owner, he said he sent a guy named Leonard to complete the job. He asked me to call him (why me?, but I did it) and I received no response. I was disappointed to hear he was sending someone not familiar with the job because his other assistant broke our window frame and didn't care enough to remedy his carelessness. I never heard from this alleged assistant Leonard that was supposed to complete the job. Josh the owner said he would compensate me for "Leonard" not showing up but he never honored this commitment. Two days later, Josh, the owner showed up and worked steadily on the windows and around 4:00 pm he said he was done and wanted to settle up. I said let's take a look, and I had to clean off the windows because they were so dirty. Who would conscionably leave a new window dirty unless they were trying to conceal something? He didn't offer to help. 3 of the 4 windows he replaced had condensation. The fourth was not replaced but the window was put in another location we never discussed. How outrageous? I assume he didn't do it because the other three were worse than the ones replaced. So he still wanted the money and took out a window we never had talked, but I was there the whole time, and he didn't say a word about the substitution, and didn't until I noticed the window that was supposed to replaced wasn't touched. His explanation was a desperate excuse to cover up his Hope I wouldn't notice. I did and had lost about all confidence in the company to do a simple job. I said I'd give him one more chance and had to rearrange my schedule again. I asked him to replace one more window that the seal was broken earlier and that also has condensation in it. So out of six windows, only one was acceptable. Josh said he would go to the supply shop first thing Monday (two days after the third attempt) and come up by Noon and get everything completed. This is now the fourth attempt with feeble results, but I wanted it done due to guests renting out the house and I had to cancel my flight again and pay for another airfare, not to mention parking fees mounting at the airport, and loosing valuable time not being at work and canceling appointments. On Monday, I hired another contractor to fix some dry wall since I was stuck waiting for the windows to be done. The dry walker showed up on time, did an excellent job and cleaned up, something Pro Glass didn't do and left a mess for me to clean up. Pro Glass never showed up on Monday and didn't communicate until 6:00 pm and said I was in the schedule for the next day. I told him I was not going to cancel another airfare and potentially not have someone show up or not fix the windows satisfactorily. He had plenty of opportunities to do a job he said would take a couple of hours and I needed to return home after rearranging my schedule three times, costing me a lot of missed time at work, travel expenses for canceled flights, parking, and was being more than fair. He wanted money for windows that had not been replaced properly. In fact, the condensation was worse than the windows being replaced. I thought it was about as unfair as a business could be, but proposed to split the difference to satisfy his incompetence and faulty workmanship. He countered by wanting more money, and came up with a ridiculous explanation for the amount. I calculated the bill on a straight-line basis based on the windows that were installed properly times the project amount and it was way below the retainer and I could assert that is the amount owed by was offering more in the spirit of compromise. He stated he would come up and take the windows out, which would have been fine because the ones he replaced were worse than the ones he put in, but he did not offer that. He contacted Thumbtack and said I was not paying his invoice. I received a curse email that I was to respond to his allegation in 24 or 48 hours or my account would be deactivated along with other actions. The owner full well knew he had not completed the job and had four attempts to do so but at his own admission, after I had to clean the windows and discover condensation or unauthorized locations after he asserted he was all done, that the windows were faulty. So he threatened to take the windows out without replacing the windows he took out, which would cause severe property damage, not to mention trespassing, which would cause freezing pipes and other damage. He was threatening severe damage, and then alleged I wasn't paying his invoice to Thumbtack. I was put in the situation of having to recant the entire timeline of events, in which they wanted all documents, texts, times and dates of phone calls to justify my position and the owner had to do is threaten damage to my house, and verbally misrepresent the facts that caused me hours of gathering up the indisputable facts. Luckily after this Leonard didn't show up or return calls or apologize (or maybe not even exist?) that we text all communications. When I checked out his business filings, I found another discrepancy. His profile says he had been in business for two years, yet his business filing for the company he was using had been in existence less than a year and he was really just new in business. His work proved otherwise. For an older house I wanted an experienced trades person who knew the workings of his trade and had proper experience in business. He had neither. To exacerbate the problem, he has now filed paperwork for a lien for the full amount of the job he was supposed to do and did one sixth of it. He knowingly trying to inflict further harm to me and my reputation and I will now have to take legal action. I have used Thumbtack in the past and have had good results and dealt with reasonable businesses. This has been a disaster with the safety of my property being put in jeopardy and now my reputation being challenged and is submitting documents for money he has not earned and totally failed at in numerous attempts. He personally inspected the windows prior to making an agreement to replace them, so he can't allege he was unaware of the project details and even attempted collect the balance due when he knew the windows were inferior and covered the infractions by leaving the windows dirty. So what was supposed to be a breeze and take an afternoon, and a three day trip turned into a series of broken promises. Josh strung this out for two weeks, all the time promising results that never materialized. To make matters worse, he has caused me undo time defending myself against his falsehoods, misrepresentations, shotty work, threatened severe property damage and now he has doubled down on his dishonesty and claims I owe him for the entire project and filed legal paperwork against me. This, in my opinion, is a total fraud. This is why I want a website to vet their contractors so I don't have to, and now I am put in a situation with severe consequences and am having to defend myself against the never ending attempts to extort money from me. Is this the kind of contractor you want to hire? Never in a hundred years! The first photo shows the replaces window with extensive condensation. Photo two that was replaced is cracked. Photo three is filled with condensation and so is Photo #4, which is the limit of documentation I can submit.

Allison S.

Window Repair

Very great to work with Josh. He did great work, was able to help us out in a timely manner, and was reasonably priced. I would definitely recommend using him.