---
It's free, with no obligation to book
Introduction:
Hello!! - - Just a quick CV-19 and Social Distance Update before reading on... "Social Distancing" problems begat "Creative Sunshine Entertainment (SE) Solutions" - - Below are several "Brand New" "EXCITING" services and add-ons that Sunshine Entertainment (SE) can provide to help make your event social distance safe, better accommodating for your guests needing assistance, and/or can provide a new fun addition/alternative to your event... And, here they are - ** "THE DJ DRIVE-UP" - - Your DJ will arrive on the site of your event in the 'DJ Music Mobile' playing prearranged music selections (perfect for 'surprise' events). Your DJ can either remain in DJ Music Mobile for the remainder of event, or setup social distanced DJ booth & screening next to DJ Music Mobile. ** THE DJ PARADE" - - A very popular new phenomena nationwide is the surprise birthday car parade. Your DJ can help out with your celebration parade by leading all participating parade cars along your prearranged parade route playing celebration music, past the celebrant's home, then pull off to the side of the street and continue playing music and any specialty songs such as "Happy Birthday", or any retirement, graduation, anniversary songs. Your DJ then can leave or can stay and play additional songs, or be a part of the celebration. ** "SUNSHINE ENTERTAINMENT RADIO" (SER) - this is an extremely versatile option that provides a safe alternative for guests at your event who need "greater" social distancing, or for guests who need a little additional sound amplification. All music, announcements, toasts, introductions, and ceremonies will be simulcast on SER FM 104.5, which will allow your guests to hear everything broadcast by your DJ on their own FM radio headphones/ear pods, portable radio, or car radio up to 3.0 miles away. SER is also a great option for "Silent DJ" events/add-ons (SE's variation to the very popular "Silent Disco" service). SER simulcast can also be used in conjunction with other events - parades, fairs, concerts - any event where sound/music/announcements is needed in a large venue. ** "Coming Soon" to Sunshine Entertainment - Total wireless and social distance 16 channel broadcast and/or recording via - wireless headphones, lavaliere mikes, or wireless inline instrument patch cables. OK - back to the introduction of Sunshine Entertainment (SE), Thank You !! ... note - - - Please, before making a request for a quote or an inquiry about SE's availability for services, "PLEASE" read the information directly below to make sure the services SE provides match your needs and requirements and that SE's "Up Front" prices fit into your budget..... THANKS !!!! The way Thumbtack makes their $$$ is by charging the pro/vendor (in this case "me" - the DJ, KJ, Dance Instructor, Backline Sound Tech, etc.) a booking or "First Contact" fee of between $3.00 - $75.00 or sometimes more - depending on the type of event or service that is being requested. So, (DJ gigs are generally around $48-$78 where dance lessons are between $3-$7) please keep that in mind when you press the button asking for SE's availability. Thank you for understanding.... You may proceed... ;-) LOL Just as the title of my business implies, my goal with "Sunshine Entertainment" is to provide a large variety of professional entertainment services at very reasonable prices, while bringing "sunshine-like" brightness into all my personal interactions with clients, their guests and other participants. Below is quite a bit of information for you to review, and as they say - "an informed consumer is a smart consumer" - so to get things started, directly below are the "Top 13" most commonly asked Q&A's that I am frequently asked.. ** 1) Yes - Sunshine Entertainment is fully insured, and the venue can be 'additionally insured' if the venue requests it. ** 2) Yes - You will get 'me' and "only me" as your personal seasoned and experienced and 'professional' DJ, KJ, Sound Tech, Event Photographer, or dance instructor - no subcontractors or part-timers are utilized. (This is usually the #1 question I am asked). ** 3) No - I am not a "Club DJ" and do not play continuous- non-stop- same tempo- Club DJ format music.... With a music library of over 100,000 song tracks of all forms, and a variety of over 4,500+ Video Karaoke tracks, I can and will play your playlist, and can/will take requests at your event. For corporate events and events where awards are given, I can provide fanfare music clips in addition to appropriate transition music to fill in those 'awkward' 'dead air' moments. ** 4) I am based out of Wethersfield, CT and the quotes/prices that are posted/listed here in Thumbtack are "Basic" package prices for "local" bookings (within 15 miles of Wethersfield) If your event is further than 15 miles or a 30 minute drive from my home base in Wethersfield, CT - please expect some time/travel charges. But!! - - I do reduce and many times waive the mileage charge for events over $600.00). ** 5) Yes - I am a Professional "Event" photographer not a "Wedding" photographer. I provide 'raw' 'unedited' non-typical, high quality, candid, event style photographs for all types of special events (see samples of my 'photography' pics on Thumbtack and you'll get the idea). ** 6) Yes - I have wireless and Bluetooth capabilities... My microphones are wireless, my uplight dance and effect lighting are wireless and programmable, and I can be setup in one location and provide wireless/bluetooth sound in another location (110' max. line of site). I have also available, a stand alone wireless, battery powered, Bluetooth sound system, with music, and microphone for remote locations with no hard wired power (12.0 hour battery life). ** 7) Yes - I am also a MC/Host and event coordinator and can/will make introductions, announcements, and do onsite event/live interviews of participants/vendors at your event, and can help you create, implement and follow your event timeline (free event timeline and wedding ceremony/reception planning worksheets will be provided upon booking). ** 8) Yes - if you book me as your wedding/event DJ, I will provide you not only with event, wedding ceremony, and wedding reception timeline worksheets, but will also include a variety of reception activity templates (music games, DJ Games, Centerpiece give away ideas, cocktail hour activities, speciality dance ideas, etc.) to help "us" plan and keep your event on track. ** 9) Yes - I have multi sound system and multi location setup capabilities. With three (3) full sound systems, and one (1) light weight wireless/bluetooth speaker system, I can provide multiple location sound system setups at your venue - perfect for weddings requiring music and sound with no "dead air" at three or more separate locations at the venue - such as the ceremony location, cocktail hour location, dinner location, and finally the dance/party location. ** 10) Yes - I can provide 'special' or 'non-traditional' 'non-mainstream' music for your event - i.e. Movie/TV Themes for movie/TV related events, Video Game themes for video game related events, WWF Wrestling themes, and more. ** 11) and.. Yes - I am not kidding.. I am a single person multifaceted enterprise and when I respond back to your inquiry with a quote, that means that I am "currently" available at the time you submitted your inquiry/post - many times my availability window is short and could get booked (and have been booked) at any time by someone else without notice. Sadly many potential clients who have procrastinated, have lost out on their requested date. And, please do not assume that you have "booked" me for your event when I reply back to you with a quote and confirmation that I am available. You must confirm the booking and that you would like my services for your event. ** 12) Sorry No... I do not supply or rent dance floors or photobooths (the venue usually provides the dance floors or you can rent floors from your local rental store such as Taylor Rentals), and I can refer you to several photobooth providers. ** 13) and finally.. 'surprise' ... a couple "freebies" - 1st) - for your wedding, corporate event, party, etc. I can provide "FREE" Video Karaoke at no extra charge (see tabletop example setup in my picture gallery), and 2nd) - as a dance instructor, I can provide/include dance lessons (Swing, Line Dance, Country, Ballroom, Latin) during your event, and/or a private lesson before the day of your event. A great prep for bride & Groom's 'first dance', and lessons before "theme" events - line dances, Country, Disco, Swing, and social/ballroom themed dances. OK... now the details.... (grab a cup of coffee) ;-) During a typical year, Sunshine Entertainment provides services for the following events: weddings, birthday parties for all ages, elementary, middle and high school dances/events, anniversary parties, indoor/outdoor movies, karaoke events, group/private dance lessons, free/donated 501c3 events including, but not limited to, fund-raisers, bike races, church events and fun runs. Sunshine Entertainment provides more than just music for an event. The following services can also be provided: video karaoke, theatrical sound and lighting (school musicals and dance recitals), indoor and outdoor movie theater services, small concert backline sound and lighting, music editing, and professional dance lessons for groups, couples and singles (line dancing). I hope you check out my pictures. All of the pics in my profile reflect my light-hearted sense of humor and up-beat personality while showing me in action doing a variety of DJ/KJ, sound, lighting, theatre, and dance events. It is important for you to know that you will never be blind-sided with extra fees and charges. When I first respond to your posting on Thumbtack, I will immediately send you my "Up Front" Package/Price list with descriptions of all the services and equipment options provided by Sunshine Entertainment. As we continue to communicate, I will send additional information to help you with your decision-making process. Including personalized event timeline planning worksheets. Because all events are unique, you will want to choose the package that best suits your needs. I will always be glad to assist you when determining the type/level of service that will make your event unique unto you. Choices range from the formal presentation of my "Premium" package to the relaxed presentation of my "I'm Broke" package. With 'your' goal of ensuring that 'your' event goes off without a hitch, it is important that you find a DJ with the best fitting niche. Every DJ has a specialty, or niche, and Sunshine Entertainment's specialties include the following: ** SOUND SYSTEMS - Sunshine Entertainment has 3 full sound systems, 2 1,200-watt Mackie 8 channel 808S, and 1 3,200 watt Mackie amp, and 1 16 channel Mackie 1604 sound board for events needing sound/music for several locations within one venue. ** SPEAKERS - Sunshine Entertainment utilizes between 2 and 15 speakers for various types of events. The speakers range from 300WPC up to 1,000WPC and accommodate events from small parties up to small concerts. Note that the standard, premium and high-end DJ packages do include 4 speakers. A wireless Bluetooth speaker setup is also available from remote location events with no power. ** LIGHTING - Sunshine Entertainment utilizes high tech, high lumen, battery powered, inconspicuous, cordless/wireless dance floor up-lights with a controller. A maximum of 15 up-lights are available. Also available are mirror balls with pin spots, theatre follow spot lights, and moonflower effect lighting. ** MICROPHONES - Sunshine Entertainment can provide up to 4 wireless microphones, with mike stands, for announcements, toasts, and impromptu singing, etc. Also available are 6 phantom powered floor mikes, 4 lavaliere or headset mikes, 15 Shure SM58 wired mikes, and 10 table mike stands. ** MUSIC - Sunshine Entertainment has a library of over 100,000 songs, with recent releases being added weekly. The genres include Rock/Pop, Alternative Rock, Country, Adult Contemporary, Jazz, Christian, House/Urban, Mainstream Dance and "Clean" Hip Hop and Rap. I also take song requests, and/or will stick strictly to a playlist you may have. Also available for your use is a patch cord that will allow you and/or your guests (with your approval) to patch your iPod or Smart Phone into my sound system to play additional music. ** VIDEO KARAOKE - Sunshine Entertainment currently has a library of over 4,500 Video Karaoke tracks and growing. What is unique about video Karaoke tracks is that the videos can be downloaded on the fly off the internet during an event if internet access is available, which means, if I don't have your karaoke song request in my Karaoke library, there is a good chance I can download and then play it during the event. ** MUSIC EDITING - "Minor" edits to shorten or lengthen 1-2 special songs are included in all DJ packages at no extra charge. OTHER OFFERINGS AND ANSWERS TO FAQs ** MUSIC/DANCE VIDEOS can be provided when venues can accommodate them. This is achieved by patching the powerful LCD projector into my sound system. Video types include music, dance, interactive Wii Just Dance videos, and Kids Bop. Check out the pics in my profile for examples. I have found that this option has been popular for theme events and dances - 50's, Big Band Swing, Country, Disco, etc., as well as interactive videos of speciality dances - YMCA, Cha Cha Slide, The Twist, Cotton Eyed Joe, "Cups", Cupid Shuffle, Whip it-Nae Nae, etc. ** "DJ CAM" PHOTOGRAPHY and VIDEOGRAPHY - I am an award-winning outdoor event photographer, and in many cases I can take 'supplemental' photographs and videos from the DJ perspective. I can also continue to take pics and videos when/if your event photographer leaves the venue before the event has concluded. This is at no extra charge (and is not meant to replace or to be in place of a wedding or event photographer). ** VIDEOGRAPHER REMOTE WIRELESS AUDIO PATCH ACCESS - If your event has a videographer who has a wireless remote audio receiver, he/she can patch their receiver into my sound system to record all the audio of your event without utilizing the camera's external microphone. ** MC and HOST SERVICES - I will make announcements, introduce people, and even serve as the event coordinator on the day of your event, when no event coordinator is present. * BACKLINE SOUND REINFORCEMENT - When events include live music, I can provide both 1/4" and XLR patch cables, Direct Input (DI) boxes, and mini mike stands for musician's personal microphones. ** CONSULTATIONS - I will be glad to meet with you in person, in a mutually-decided location, for planning purposes. In addition, unlimited phone & email consultations are available. ** DANCE INSTRUCTOR - as a professional dance instructor, and upon request, I can lead and/or teach your guests some popular party line dances, along with requested partner and couple social dances. I also offer a complimentary dance lesson to wedding couples preparing for their first dance, and to those desiring to learn a special dance for the event. ** TRAVEL and SET-UP/BREAK-DOWN - My "final" price quote includes all travel time and mileage to and from the venue, easy venue access, and single location set-up and break-down time.
Overview
2 similar jobs done near you
Payment methods
Cash, Check
Top pro status
Top Pros are among the highest-rated, most popular professionals on Thumbtack.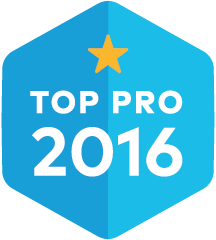 Jul - Dec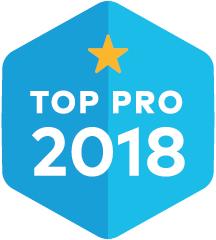 Jul - Dec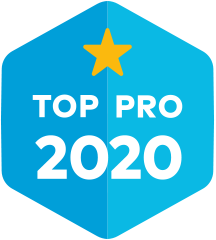 Jul - Dec
This pro indicated that they reviewed CDC safety guidelines for COVID-19 and pledged to do the following:
Maintain 6 feet of distance from customers
Wear masks during the job
Disinfect surfaces touched during the job
Photos and Videos
59 photos
Specialties
Genres
, , , , , , , , , , ,
Event type
, , , , , , , , , ,
Reviews
Customers rated this pro highly for value, professionalism, and responsiveness.
Read reviews that mention:
---
DJ
Absolute amazing
DJ
and person. Did a wonderful job for our wedding. The MC services, playlist, even the impromptu changes were done perfectly. Sound and lighting for inside/outside setup was even outstanding. Would definitely hire again and highly recommend to all.
DJ
Chris was wonderful and I hope he can
DJ
our late 2020 holiday party once we set the date we will ask him
Private Dance Lessons
Chris was amazing! We had him as our
DJ
/Dance Instructor for a Harvest Hoedown networking event at our annual conference. He came SO prepared with things and options I didn't even have time to think of! At one point, the farm venue blew a fuse and all I see is Chris running across the field to try some damage control for the lights and music that just went out. He was funny, personable and professional. I would definitely hire him again and recommend him for your event.
DJ
Chris was honestly the best thing that could have happened for my wedding. He really went above and beyond, and was absolutely fantastic to work with. He not only guided us along the process, helping choose songs for each event, the order of everything during the reception, and how we wanted everything to go, but he also included a free dance lesson in which he choreographed our first dance to really make it memorable. He also acted as a second photographer and took pictures throughout the entire ceremony and reception (getting shots that our actual photographer was not able to get), and he was amazing with keeping the guests dancing and having fun. He made every effort to save us money as well, which is rare these days. I was so impressed with his professionalism and passion, I would recommend him for anyone. If you're looking for a
DJ
for an important even, Chris is definitely your guy.
Wedding DJ
We couldn't have asked for a better
DJ
for our wedding day! despite a couple hiccups with the venue Chris was on top of things and kept things running perfectly! During the planning for about a year before the event he always responded quickly and completely to any questions and had a lot of ideas and suggestions for things we hadn't even considered! everything was perfect, I can't recommend Chris highly enough!
Credentials
Background Check
Chris Hookie
FAQs
What should the customer know about your pricing (e.g., discounts, fees)?

not complicated pricing system at all - I have "Up Front" pricing for all my services in which the client can choose from.

What education and/or training do you have that relates to your work?

Yes - always looking for new line dances, alway up on the current music and novelty dances, Continually updating dance floor dance lights and the newest trends in up lighting. I watch other DJ's perform - to get ideas and pointers, I attend dance classes and watch uTube videos on teaching styles and techniques. I really enjoy going to local public dances that offer free dance lessons before the open dance time for many reasons. 1) I get to see another dance instructor in action 2) I may get to learn a new dance, new dance move, new/better teaching techinique. 3) I get to see another DJ in action 4) I may pick up some new/different ideas for songs to add to my music library 5) I get to go out dancing with my beautiful wife - (the best part of the evening)

How did you get started doing this type of work?

I love to dance and teach people to dance... I stared out DJing my dance student's weddings and things just grew from there.