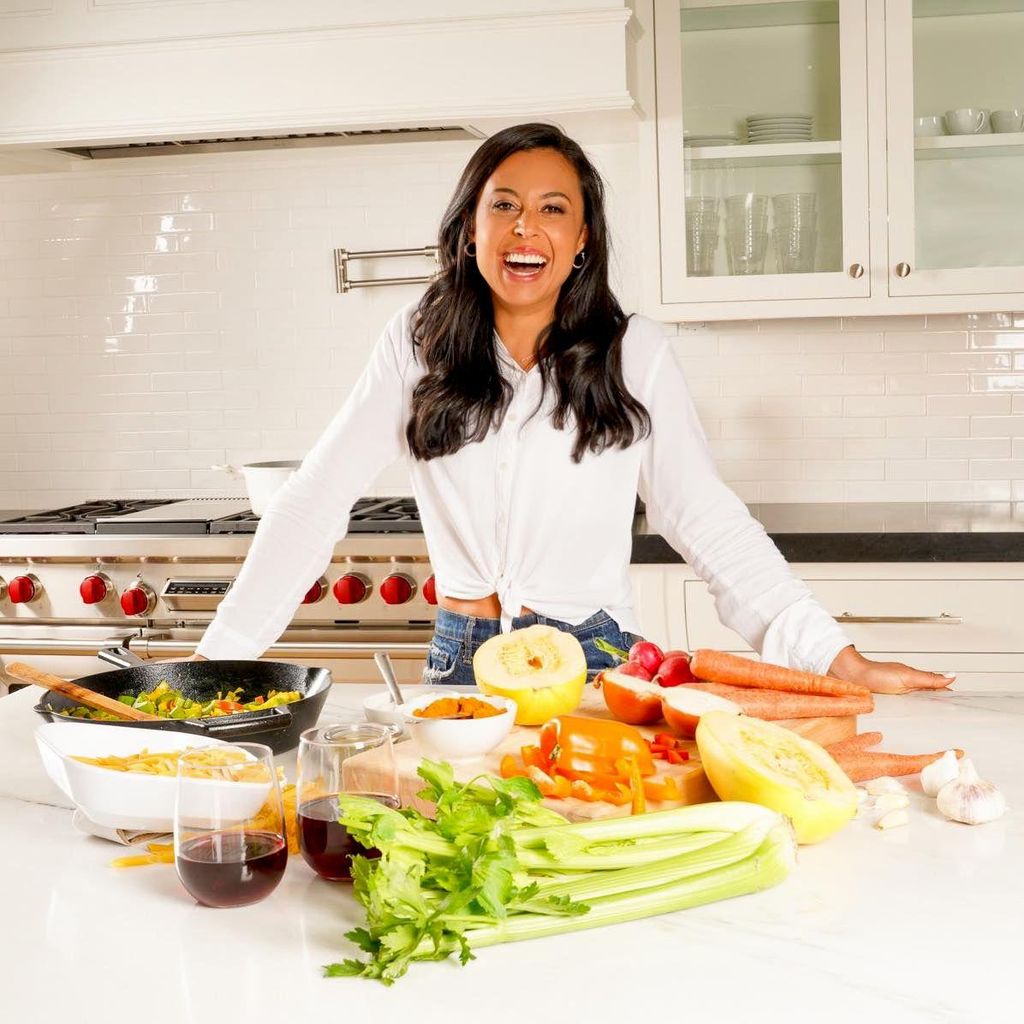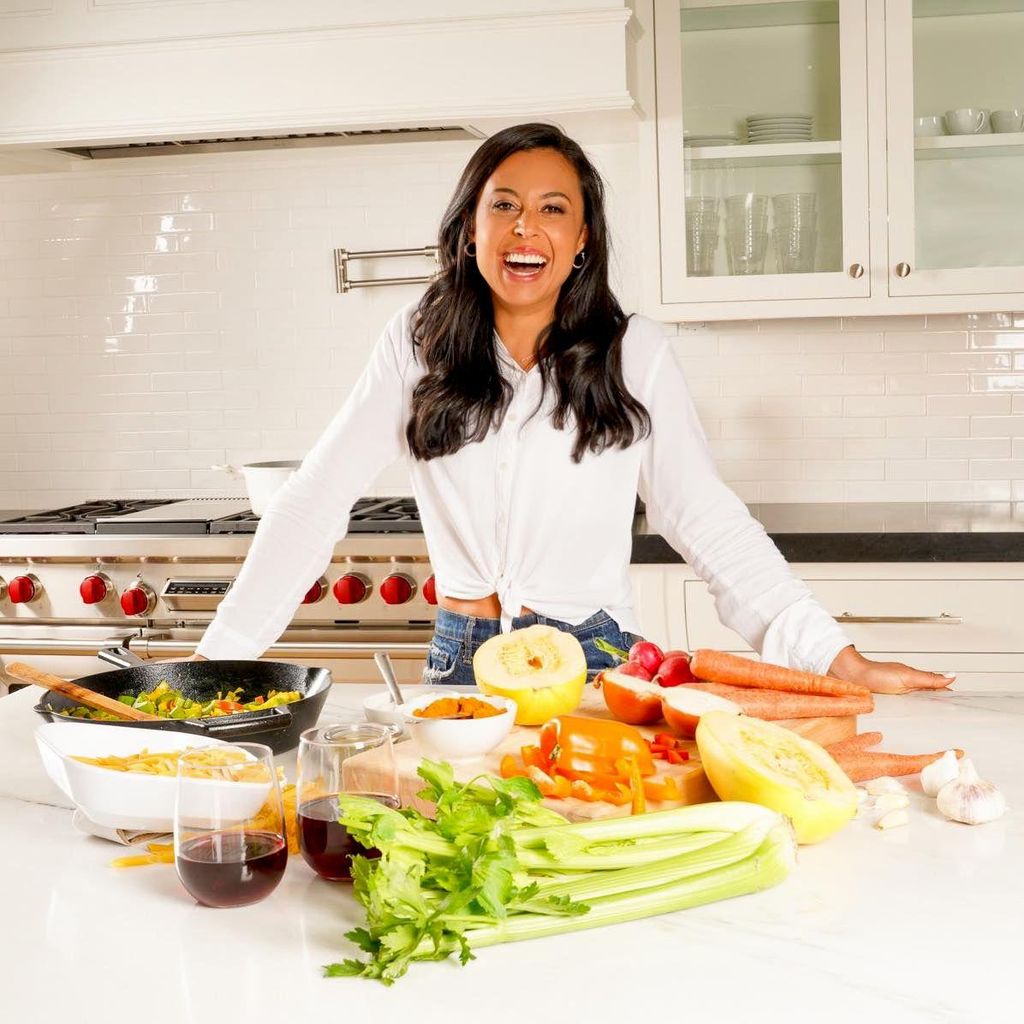 Create my Weight: Health & Weight Loss Coaching
Introduction:
Health 1st, Weight Loss 2nd, BOTH with Strategy. At Create my Weight, we help people lose weight, keep it off, and improve health through small, gradual changes in diet and lifestyle. We are with you every step of the way. We use a 4-step process to ensure client success: 1) Nutrition: we get crystal clear on nutrition, so you know what to eat in every situation. No strict meal plan, counting calories, or tracking macros. You'll learn how to eat for weight loss, maintenance, and for LIFE. No giving up your favorite foods or feeling deprived with our Food Freedom strategy. 2) Fitness: we help you create a realistic, structured fitness routine you can fit into your busy life and help you slim down and tone up! Whether you choose to partake in Kristin's workouts, do your preferred workouts or classes, or a combination of both, we will have you exercising in a way that gets results! Not ready for fitness yet? No worries! We believe in starting small, so together we'll create a fitness plan that you feel good about, even if it's just walking! 3) Motivation/Mindset: This is the BIGGEST part of your success! People who tend to overeat, lack consistency, or have strong cravings need this the most. When "life gets in the way", we teach you the tools you need to overcome any circumstances, especially your thoughts and emotions. We help clients conquer the following: --Self-Sabotage --Cravings and Over-eating --Emotional Eating --Fears of Failure --Stress and Overwhelm --Frustration We'll help you build the right habits now, so you'll be set for life. 4) Accountability: We hold you accountable, celebrate successes, and troubleshoot obstacles on your health and weight loss journey. With both 1:1 and group coaching, you'll have a supportive community 24/7 to ensure your success, even after your program is over! We only work with people who are 100% coachable and committed to making lifelong changes. If you're interested in working with Create my Weight, contact me via Thumbtack, or book a free Strategy Session on our website.
Featured Projects
48 photos
Reviews
Customers rated this pro highly for responsiveness, work quality, and professionalism.
Exceptional 5.0
21 reviews
Read reviews that mention:
---
CMW was a total game changer for me! It completely changed my mindset and approach to health and weight loss. The program is set up so you learn a new lesson about
nutrition
or fitness each week. I really enjoyed the structure of weekly goals while still being able to learn at your own pace. Overtime you learn so many tools and tricks to help you with your weight loss or wellness journey and you choose what works best for you. Kristin is an amazing coach! She is so motivating and holds you accountable. She has created an incredible community with CMW as well. It is empowering surrounding your self with like-minded people who are also working on creating a healthier lifestyle. Before CMW, i was convinced the only way to lose weight was to eat 1200 calories a day and fitness really made no difference at all. I never counted calories with CMW and learned that weight lifting is so important for strength and weight loss. At the end of 16 weeks, I lost 15 pounds and 3 inches from my waist. Kristin makes sure you feel confident about maintaining your new healthier lifestyle after the program as well. This is so different from other programs I have done that give you a meal plan and leave you totally unprepared for eating "off plan" in the real world. I feel great about the changes I've made and know I can continue with my improved
nutrition
and workout routines.
Create my Weight: Health & Weight Loss Coaching's reply
So happy for you Mandy! You learned Food Freedom and never felt like dieting! That's the ultimate goal:) You put on muscle, lost inches, and never have to worry about counting calories again!:)
I will forever be grateful to Kristin and the whole team in Create My Weight for all the encouragement and effort they put into caring for me through my journey in CMW. After adopting my son and becoming a first-time mom putting myself first took a back seat. I will be forever grateful for a friend who shared her journey with CMW and witnessing her changes not only physically but mentally. The mindset work part of the program was the biggest attraction to me. It is always missing, I feel, in other health and wellness programs. Learning how to best take care of myself mentally, emotionally, and physically was the magnet that led me to try one of their two-week challenges and led me to a 16-week journey doing the work needed to get back on track, putting me first. However, I was initially resistant to the "work" that I needed to do personally, particularly in the mindset. However, once I let go of that and began to do the work and practice what I learned with
nutrition
, I began to see the changes in my body and mind. Kristin and her team know how to have food freedom and not be learning a "diet" but a lifestyle where you work through how your emotions inform your food choices and overall health. Since completing CMW, I lost 19 pounds, and I'm confident in my ongoing journey to lose 20 pounds more. CMW provided me with the tools and knowledge to continue moving forward in my
nutrition
and health goals. I would recommend this program to anyone ready to do the work to become a better version of themselves. If committed, you will walk away with incredible tools to last you for a lifetime. I wish I had done it sooner.
Create my Weight: Health & Weight Loss Coaching's reply
So happy for you, Circe! You seriously changed your eating habits SO much without giving up the foods you love! You have gotten stronger, lost inches, and still traveled all summer long on lots of fun vacations with your son! Proud of you and know you'll keep going!
What can I say about the CMW program? There are so many great things that I have taken away from my experience that will improve my health and wellness journey for a lifetime. After all, this is a lifetime journey. I lost a total of 19 pounds and on top of that I feel confident that I'll have no problem losing 21 additional pounds as my initial weight loss goal was 40lbs when I started the program in May '21. Because I have a better understanding of
nutrition
, and food categories I feel confident that I'll make healthier choices during meal prep. Likewise, I understand which foods serve me well and which ones I should avoid all together thanks to a comprehensive breakdown of categories and educational videos which CMW provides their clients when you sign up. Thanks to the live and on demand fitness classes, I understand what exercises work well for me in order to continue successful strength training beyond CMW. I highly recommend CMW to anyone who is interested in a lifestyle change for the better and to anyone who wants to have more energy and feel great while making these changes! Thanks, Kristin for all you do! A huge thanks to the CMW team for challenging me to push past my comfort zones and also for helping me to believe my fitness goals were possible. Lastly, thank you CMW for always encouraging me to put me first. Thank you.
Create my Weight: Health & Weight Loss Coaching's reply
You hit that 20 lb mark! Yay! So proud of you, Tiffany! You proved that you can be a hard-working mom AND put yourself first when you need to!!! :)
When I started with Kristin three months ago, I was definitely nervous about making such a huge personal commitment. Sure, I had done different workout challenges before and *tried* to align that with proper
nutrition
, but it never saw solid results. After working with Kristin for 12 weeks, I learned a great deal about proper
nutrition
and which exercises work best for me. More than anything, I learned how to improve my relationship with food, and to be better aware of how my emotions can play a role, too. As a coach, Kristin does a great job of meeting you where you're at on your journey, and giving you the tools you need to maintain this lifestyle beyond the program. I'm grateful for the chance work with Kristin, how she has helped me shed 16 pounds, and transform the way I view and engage with
nutrition
and exercise. Thanks Kristin and the entire CMW Team!
Create my Weight: Health & Weight Loss Coaching's reply
Thank you so much, Chasity! You are an inspiration to anyone who wants to travel, drink wine, have Food Freedom, and lose weight in the process! Proud of you!
If you are looking to eat ice cream, drink wine, and lose weight, CMW is the program for you! I was desperate to find the right "diet" for me. I hated doing a "no carbs, no sugar" diet, I was tired of counting calories, and intermediate fasting lasted a big whole 3 hrs. When I spoke to Kristin on my first call, I told her nothing works for me, I'm a mom of 2 and don't have time, I'm the "black sheep", and I have thyroid issues. Kristin immediately reassured me and said: "This is only fear stopping you.". I took a leap of faith and embarked on the CMW program. Little did I know it would change my life FOREVER! Kristin teaches you
nutrition
, helps with your fitness, and works on your mindset. She is ALWAYS available! I texted her more than my husband in the last 3 months lol. She even went grocery shopping with me to help pick out healthier snacks and treats. Her fitness classes are so much fun! She helps with your form and encourages you to push yourself. Kristin also has an amazing personality. She is always positive, easy to talk to, and will always be your #1 cheerleader. If you are looking to lose weight the right way, have "Food Freedom", and want to learn more about
nutrition
and fitness, CMW is THE program for you. Get ready to become your new you 2.0!
Credentials
Background Check
Kristin Akbasli
FAQs
What should the customer know about your pricing (e.g., discounts, fees)?

Our first conversation, the Strategy Session, is complimentary. This is a 45-60 minute phone call where we discuss you, your goals, and how you can achieve them. After the call, we work with clients for 6-16 weeks to improve nutrition, fitness, and lifestyle choices. This time frame is especially important for clients looking to lose weight and KEEP it off. At Create my Weight, we know that lifestyle changes are the ONLY way to have real transformation and the results that you want and deserve.

What is your typical process for working with a new customer?

We always start with a complimentary 60- minute Strategy Session, to ensure we can help you! There are many options online, but the right fit and strategy is KEY for your success AND our success rate. After the Strategy Session, we enroll the client in the 6, 12, or 16-week program, depending on his/her goals. During the program, you'll have both 1:1 and group coaching support to help you reach your goals. Additionally, we discuss the client's successes, setbacks, and any questions he/she may have. We also discuss nutrition topics pertaining to the client's health and weight loss goals, such as Intermittent Fasting, low-sugar lifestyle, protein sources, grocery shopping, dining out, party food tips, fitness programming, group exercise classes, home workouts, and more. We also have ongoing communication with clients via email, phone, and our private community for additional support 7 days a week.

What education and/or training do you have that relates to your work?

I am a National Academy of Sports Medicine Certified Personal Trainer and Sports Nutritionist. I am also a certified Lifestyle and Behavior Coach and Emotional Eating specialist. I'm an Emotional Eating expert, which is something not all nutritionists are capable of assisting with. Meal plans alone will not help most people achieve long term results. I specialize in helping people create healthy, sustainable behaviors to facilitate weight loss, increase energy, improve digestion, and enhance brain function.