Planning tips for your kitchen design.
Step 1: Decide if you really need a full remodel.
A kitchen remodel is a big commitment of time and money. It's best to know what you need before you think about the remodel. Sometimes, a few quick updates can help upgrade the look of your kitchen without changing your entire kitchen layout.
For example, some cabinet companies can reface your kitchen cabinets and paint them another color. Another fix is changing the color of your countertops. With a couple of color changes, you may not have to touch the floor plan for your space to look like a new kitchen.
HGTV makes it look easy, but with kitchen remodels there's one thing you should never DIY: the design.
Hiring a kitchen designer is the first step of any kitchen remodel, even before hiring a general contractor. A designer can suggest kitchen design ideas, help you decide between kitchen styles and draw up official plans. Designers can give you specific information for the interior design, such as the sizing of your wall cabinets or how to maximize storage space.
Most kitchen remodel mistakes (and delays) come from poor planning and bad design. A professional kitchen designer knows the true workings of a kitchen. They're worth the investment.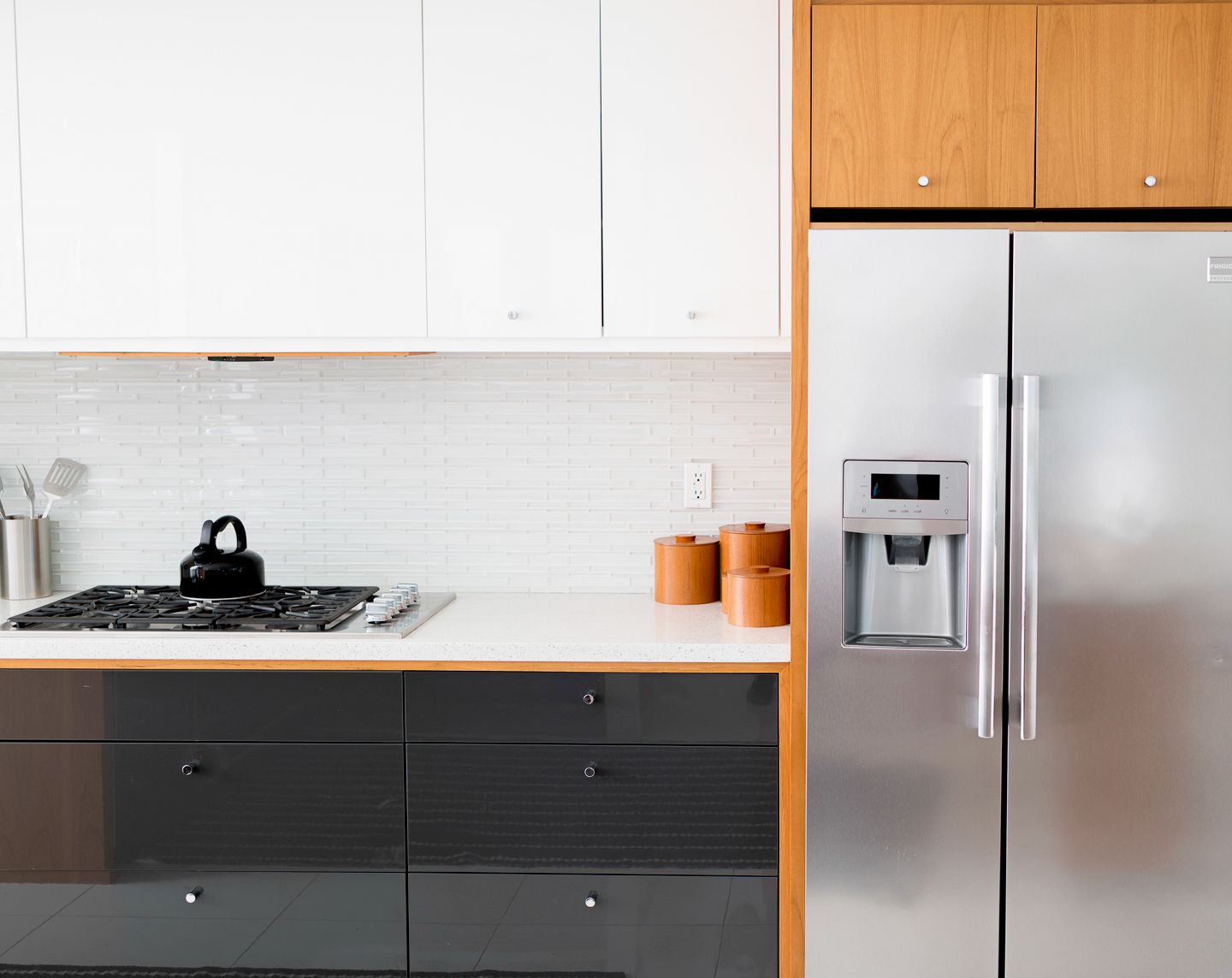 Step 3: Know your budget.
Plan out your budget for your new kitchen space. If you don't know where to start ("kitchen planning" isn't taught at school, after all) think about the materials.
For example, choosing stainless steel kitchen appliances for a stylish, neutral look may affect the style of hardware you choose for faucets and cabinet door knobs. For counter space and floor space, measure out the square footage and calculate prices from there.
Research the type of cabinets you want, and don't cut corners on your cabinets or counters. Cheap materials may cause problems down the road and cost you more money in the end.
Step 4: Save time (and headaches) with proper planning.
The best way to make sure the remodel stays on schedule? Really think about what you want. This will prevent anyone changing their minds midway through the remodel.
Don't forget about the time involved in a kitchen remodel either. According to Thumbtack Top Pro Nicki La Herran of NBL Design in San Mateo, California, a typical kitchen design takes four to eight months.
"Understand the level of disruption a remodel will create," says Nicki. "It causes angst. Do you have to move out for three months? Will you need other space for food prep? Plan ahead."
>>Start planning today. Contact the best kitchen designers near you.
Design tips for your dream kitchen.
Tip #1: Use the work triangle.
Consider how people will cook in your kitchen. Most cooking tasks happen at the stove, the sink and the fridge — also known as the "work triangle." Make sure these three points are arranged close to each other (but not too close).
The kitchen triangle won't work for single-wall kitchens, but you should still think about how to place these three points along the wall.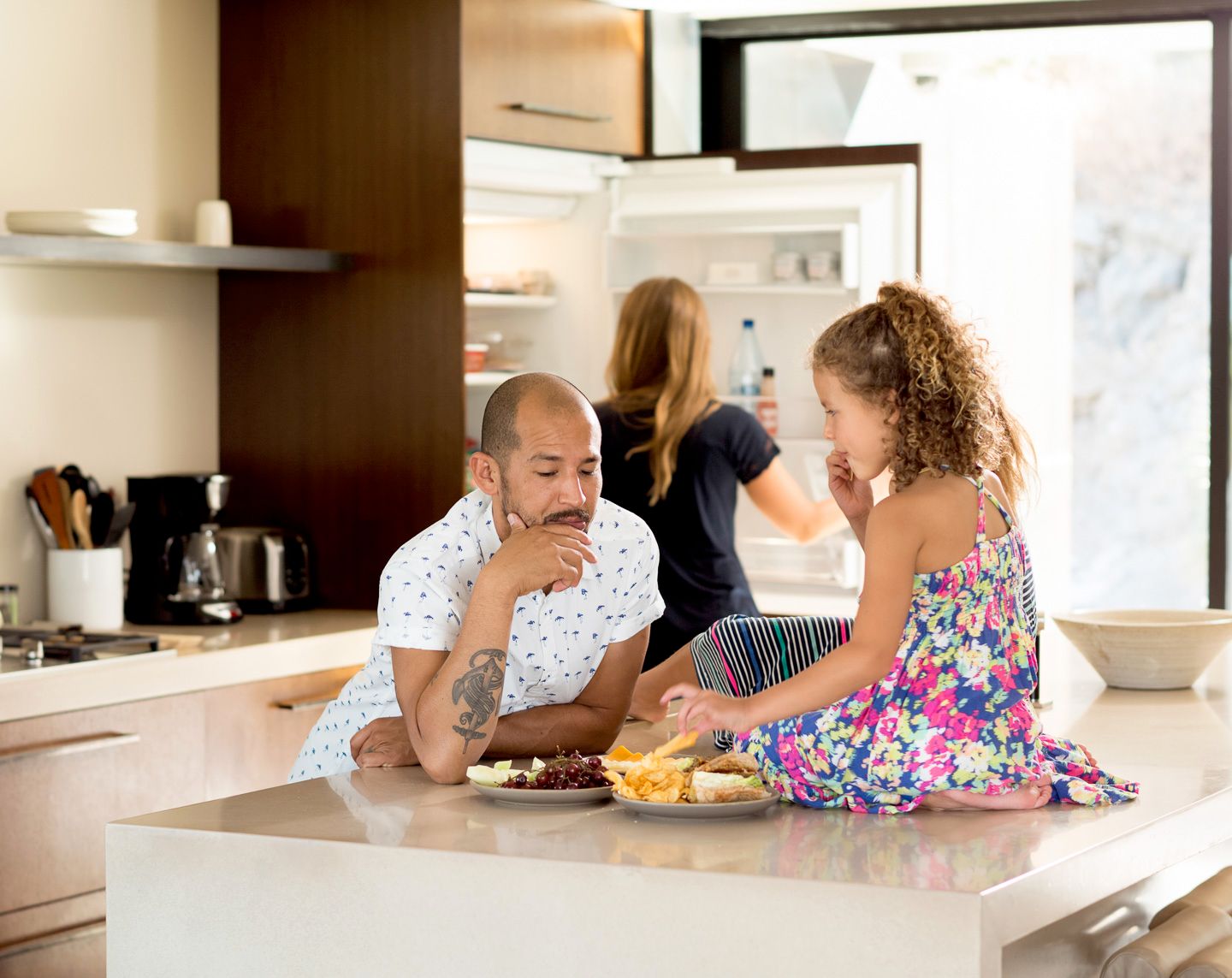 Tip #2: Choose your kitchen floor plan.
A U-shaped kitchen is great if you have plenty of room. It's perfect for families and for people who spend a lot of social or cooking time in the kitchen. You can also add a central island as an additional dining area or workspace.
An L-shaped kitchen works best for single occupants with small kitchens because it maximizes a corner area.
A galley kitchen layout also saves a lot of room and is ideal for small spaces.
Tip #3: Go neutral for your countertops and cabinets.
When picking a countertop, choose basic colors: neutrals, black or white. Burgundies, browns and greens are old-fashioned and hard to match.
For cabinets, white is a great way to go. It's more affordable. Plus, white cabinets don't go out of style, so you won't have to update them again when you're ready to sell.
Dark-stained wood finishes are phasing out and colored cabinets can become outdated quickly.
If you'd really like a pop of color, consider adding an accent color to your kitchen island — navy blue for a contemporary twist or espresso for a more traditional style.
>>Talk to a pro. Here are the best kitchen designers in your area.
Tip #4: Think about space-saving.
Turn empty space above cabinets into additional storage areas. Build the upper cabinets to the ceiling and add drawers to base cabinets.
For cabinets where you have to reach into the far corners, add a pull-out or Lazy Susan. Mobile kitchen islands and roll-out pantries can also help you save space.

How much does interior design cost?
An interior designer can be hired for anything — from a one-room consultation to the design of an entire new home. Interior designers help with space planning, paint and furniture selection, lighting, flooring, accessories and artwork.
Most interior designers offer hourly rates. Interior decorators charge percentage-based rates when they contribute to a large remodel or new home construction. The interior designer usually gets a percentage of the total billed to the client for the project, including construction, furnishing and material. For larger homes or commercial projects, a designer may charge by the square foot for the entire project.
Flat rate totals are costs for services that designers and clients agree to before the project starts. Each flat rate is based on specifics of the individual task.
Get a free cost estimate based on your needs from an interior designer near you on Thumbtack.
For more on costs, see "How much does an interior designer cost?"
Who to hire to help with your kitchen design.
An interior or kitchen designer will create your kitchen layout and save you from design mistakes. Find a designer and other kitchen remodel pros on Thumbtack: