Introduction:
Continental Construction, Louisiana License# 563246, we specialize in new construction, commercial construction, remodeling or new additions to your current or historic home. We provide exceptional service at a reasonable price. We will come out and meet with you to evaluate your plans. We will provide a free detailed estimate of your costs. Our team will work with you throughout your construction. We are always available during and after your construction. We also follow all CDC guidelines, to protect our customers and employees. We not only accept: Cash, Checks, ACH, Credit Cards but we also Finance Projects up to $100,000.00.
Overview
1 similar job done near you
Payment methods
Cash, Check, Credit card
Top pro status
Top Pros are among the highest-rated, most popular professionals on Thumbtack.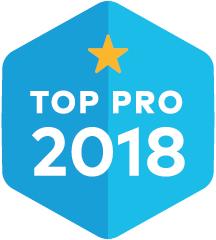 Jan - Jun
Featured Projects
27 photos
Custom Shower

General Contracting

Third floor addition

General Contracting
Reviews
Customers rated this pro highly for responsiveness, professionalism, and work quality.
Read reviews that mention:
---
Home Remodeling
We recently completed a major design and build project in our 2500 square feet home using Continental Management and Construction, and we must say we are extremely satisfied with the results.  We had a pretty good idea what we wanted to achieve when we started the project, but had no idea how much better it would turn out, due to the efforts of the team at Continental Management and Construction. When we started our search for a contractor, we knew we were looking for a one-stop, design and build solution.  We had heard many stories about people who decided to use one company for the design work, and then use another company for the construction phase.  Or worse yet, those who chose to hire multiple sub-contractors to perform the framing, electrical, plumbing, HVAC, and other portions of the project.  We decided not to go down that road.  We spent several few weeks on the internet researching different remodeling contractor's contractors in the local area and found a few likely candidates.  After a review of Continental Management and Construction web site, which depicts photo-shoots of many of their completed projects and actual customer reviews, we took the plunge and called Continental Management and Construction.  After our first one-hour meeting at our house with Bill, and a few of his staff, we knew we had found the right company for our project. After we signed the
contract
, the real work began. Through a series of weekly meetings, usually held at our house through the design phase, we walked thru each step of the Continental Management and Construction process. First, Bill and his team, came out to our house and took complete measurements of our home.  Then, after review of some sketches of a proposed layout we had previously made, and a thorough discussion of what our goals and objectives were, they put everything in a computer program that gave us dimensional views of our plans. It became very evident that we needed to make some changes, and with their guidance, we made significant improvements to our layout. This process got finer and finer in detail as we went along, everything – including electrical, plumbing, ceiling, flooring, doors, fireplace, bathroom and bar fixtures, cabinetry – was included in those plans. And each time, they would update the computer program, so we could see the changes clearly in detail. And with each change, Continental Management and Construction project coordinator, would update a cost spreadsheet and provide us with accurate cost update at all times. Through this process, we got to our final layout. Continental Management and Construction then took all that information and developed a comprehensive construction quotation, which included all anticipated costs. We were pleased with the quotation, and by this time, we had developed a great working relationship with Bill and his team. By our original agreement, we could have taken those plans and gone to another contractor for the construction phase. However, there was no question we would continue with Continental Management and Construction. After we signed the construction
contract
, we picked out the material options for our renovation:  plumbing fixtures and tile options for the bathroom, floor, and ceiling for all four rooms, stone for the fireplace and the specific gas fireplace to be installed, granite for the bar areas, electrical fixture and outlet options, cabinets for the bar and entertainment area, and paint colors and trim options for all areas. This process was made easy by Continental Management and Construction: by providing an allowance quote for every item with each supplier in their original quotation, we could decide if and where we wanted to stretch the budget. The allowances were
generally
spot-on, and we chose where we wanted to upgrade. Continental Management and Construction provided a list of preferred vendors for these items, and as we visited each supplier, who all were very helpful during this process, and all had a great working relationship with Continental Management and Construction. Once the selections were all made, they updated her cost spreadsheets and we made a few changes to meet our budget requirements. We were now ready to move on to the actual construction phase. We were to the key members of the Continental Management and Construction team – Theophilus, who runs the construction team, and Rennie, the on-site construction leader, who worked on our renovation from start to finish.  As this phase began, we met with Bill at our house every week, to review progress and discuss the next week's activity. Even more importantly, we resolved unforeseen issues – in most cases, things that my wife and I thought of that could improve our project. This would require their input for feasibility and cost. And each week, we would confer with Bill and Theo in our house to review final decisions on stone fireplace construction, granite sizes for bar areas, the height of the tray ceiling for the entertainment area, and others. We were also impressed with Continental Management and Construction efforts during this project. First, we have a physically challenged grandson (muscular dystrophy) who we want to be able to accommodate. They took care of details, such as the design of a handicapped-accessible bathroom and shower area, and the reinforcement of one set of steps to accommodate a chair lift for installation at a later date. Second, we have several antique model trains that we wanted to display. They suggested in-wall shelving with backlighting in the hallway, which turned out wonderfully. Third, we wanted a state-of-the-art, in-wall home theater system in the entertainment area. We had a local audio shop in mind for the installation and were pleased to hear that Continental Management and Construction already had a great working relationship with them. The two companies collaborated to make the entertainment area a total success. With the project completed, we would say that not only are we over-the-top satisfied with our renovation, we feel we have become friends with the folks at Continental Management and Construction. Their attention to detail is unbelievable, and it shows in the final product. We have already talked with Bill about a few other projects in our home, and would highly recommend anyone to consider Continental Management and Construction for their renovation work.
General Contracting
They replaced rotting wood around the exterior of our home and also repaired some baseboards inside. All of the work done was great quality and great value. Their team is also very responsive and friendly. Highly recommend.
General Contracting
Bill was great he responded to our urgent request quickly and got his tech on site as quickly as he could they are great will certainly be using again.
Bathroom Remodel
Had a few people come by and Bill was very professional, prompt, and honest. That set him apart from the other few questionable people that passes by to look and give me a quote. The crew that came in did an excellent job and would recommend them again.
Home Remodeling
We were referred to Continental Management and Construction from the flooring company we have been using for several years and saw their reviews on Thumbtack. We knew that they had to be a quality operation from that referral alone. We however had no idea the quality and care we would receive from the conception to fruition. When you first meet anyone from this company, one notices they all have some type of garment displaying the Continental Management and Construction name on their shirt. This makes it easy for a homeowner to get an idea of how this group all fits together. It's a detail many other companies don't subscribe to. This place thinks of everything. Before any demolition work started our kitchen, area was enveloped in "zip walls". The goal was to contain any dust and debris and keep it from entering our main living area. When the walls went up we thought it was a bit excessive. After a few hours of tearing down we saw how important this inconvenience really was. I have been in several friends' homes during renovations; Continental Management and Construction is the only place I have ever witness use these amazing inventions. It is an extra touch that makes this company stand out against its competitors. It is this company's policy to have a progress meeting each week with the homeowners. In today's busy world we thought this was a bit extreme. It didn't take long to see these meetings as a lifeline to Bill, Theophilus, Chuck, Anthony, Chris and the rest of the project personal. They were tremendously necessary, and we were pleased they were required. We were not handed off to some employee once the
contracts
were signed. Bill stayed with us every step of the way. The facilitator of each meeting was based on our current needs and never based on who was available. Once again, our needs were put ahead of their convenience. Bill was happy to provide us with his personal cell phone number that he assured us would be answered any time of any day. We only had to call him one time after hours and he returned to our residence within the hour. The issue was our fault alone and he treated us with the utmost respect. Our Designer was a lady named Bin. She was an integral part in making this kitchen come to life. Once construction started we thought she would drop out of our team and continuing designing for other Clients. That is not how Continental Management and Construction works; she was there to help with anything we needed, such as putting paint selections on the large screen in different pallets. This company puts your actual elements (such as flooring, backsplash, countertop, and appliances) onto the screen so you can see how the colors will coexist with each other. This service is truly priceless, and his patience was never ending. Our Lead Carpenter, Josie, has been with the Continental Management and Construction for several years. He is a no nonsense man of few words. His carpentry skills were tested with several unique situations including "less than perfect" flooring conditions. No one knows the effort put forth to achieve the end results. No task was too big or too small. He was present at every weekly meeting with Bill and together they provided us with the details of how our kitchen was progressing and what to expect prior to the next meeting. Certain areas were not visible to us, such as wiring and plumbing so we had to take their word on the actual progress. We feel they never deceived us in what was going on with the job's internal workings. They answered every question and gave us extreme confidence in the overall renovation. Every person that came in the house knew the rules of the residence and they were always followed. Theophilus handled everything professionally and made juggling the entire project look effortless. He was the last to leave each day and never cut corners in cleaning up, he stayed till the day's tasks were completed to his high standard. One area we were adamant about was crown molding above the cabinets. We wanted to streamline the cabinets to the ceiling and give it a smooth transition. During the selection process we chose a white cabinet, which made for a very "non-forgiving" material for the crown molding. Each angle had to be measured and fit with precision; Matt took this element from workmanship to craftsmanship. The cabinets flow into the crown molding and meld as one unit. We couldn't be happier with this detail. The second in command was Rennie, he is the right hand of Theophilus and they worked together flawlessly. They made a solid team. When we had any small issue, such as moving something he was the one to appease us in any way. He was always courteous and made us feel like our interruptions were not a bother on his busy workday. The Crew assigned to us showed up on time everyday prepared to work immediately. They never stood around drinking coffee and socializing. Their mission was to get us up and running as quickly and efficiently as possible. They took this mission to heart and stayed on schedule. At the end of the workday they cleaned the area up with vengeance. We have two small dogs and they went to great lengths to see that no nails, insulation or other construction material was left behind for their tiny paws to walk across. Keeping our pet's safe was as big of a priority for them as it was for our Family. Whenever someone had to go thru the yard gate they made sure the gate was closed after they were done. It might seem like a small detail, but the effort did not go unnoticed, this type of extra effort made our Crew really stand out. We added several elements to the project as we moved along. They always were professional and were able to accommodate us and not compromise their time frame to start the next job. They made us feel like we were their only client, which of course we knew wasn't the case, but we felt like we were their highest priority. We for the most part had odd small projects such as changing out doorknobs on a list of "things to get to one day". It made sense to have Continental Management and Construction complete these projects rather than just keep putting them off. It was nice to have so many things completed and done by a professional crew. The fees for these "non
contracted
" items were reasonable and we felt were well worth the cost. We really liked the fact that whenever anyone from Meridian received a cell phone call they took it outside away from our home. This gave us the feeling that our job details were being kept confidential from other job sites as much as other job details were being kept private from us. It might seem minor, but it gave us an extra layer of confidentially that we really valued. It is just one more way this company goes beyond the call of duty. The office staff is the facet that keeps Continental Management and Construction running smoothly behind the scenes. It appears that whoever answers the phone is happy to be at their job. One can tell by the tone in their voices that they are smiling. They stayed on top of the permits our parish required and the entire staff (Office, Crew and Management) were copied on every email, so everyone is kept abreast of how the project is progressing. There were never any surprises of any type. When we called with a question, we did not have to go over with multiple people what we were referring to. They all knew what was going on and assisted us in anyway we needed. Good communication was the key to why our project was such an immense success. The common element that appears in every email, text or phone call is the offer for assistance. They end every conversation and correspondence with, "let us know if there is anything we can help you with". This small phrase is not just something they add by habit, it's something they truly mean and stand by. Our payments were processed on a "percentage of completion" schedule. This gave us a feeling of paying for what we could actually see as finished product. We felt they were upfront with all costs and stayed within a predetermined budget. The quality of BC Kitchens & Cabinets exceeded our expectations and we liked the fact the cabinets were available when they said we could have them installed. They offer many options like slow closing doors and specialized dividers. If you can envision it, BC probably makes it. If they don't, Bin will design it and build it. I truly believe they enjoy a challenge and providing the client with any type of custom piece is what they do best. Our renovation required three such custom pieces and we were please beyond words with all three. We would have never found these items anywhere else and the details put forth took our kitchen to the next level of "custom". Watching this major renovation go from a concept on a screen to our actual kitchen was priceless. I should also add we were also given hard copies of anything we asked for. At the end we were given a binder containing all information pertinent to the project from day one to completion. It is nice to have everything in one place, concise and organized. Continental Management and Construction was in our home alone and unsupervised a great deal of the time. We never felt uncomfortable trusting them with our pets and property. Each employee treated out home as his or her own. The people they employ were trustworthy and respectful at all times. As our project progressed we came to look at this company's staff as our "temporary family". They were in our home and roamed freely eight hours a day over several months. When they finally packed up the last day it was somewhat bittersweet. However, we know they will be back. We will probably never use another contractor as long as we own our home. They really are that good.
Continental Construction's reply
Good Morning Tom, Thank you for the very nice review. Thanks, Bill
Credentials
License
License Type: Contractor – Home Improvement Registration (LA)
License verified on 4/20/2021
FAQs
What should the customer know about your pricing (e.g., discounts, fees)?

We have a standard pricing for all types of remodeling, re construction, new construction and and aspect of the construction of a home or building.

What is your typical process for working with a new customer?

We enjoy meeting our customers face to face and LISTENING to them. What do they need done? What deadlines exist? We hope to convey to them that we are a trustworthy company and have their best interests in mind at all times

What education and/or training do you have that relates to your work?

We are engineers, estimators, framers, installers, painters, painters, electricians, plumbers and general labors