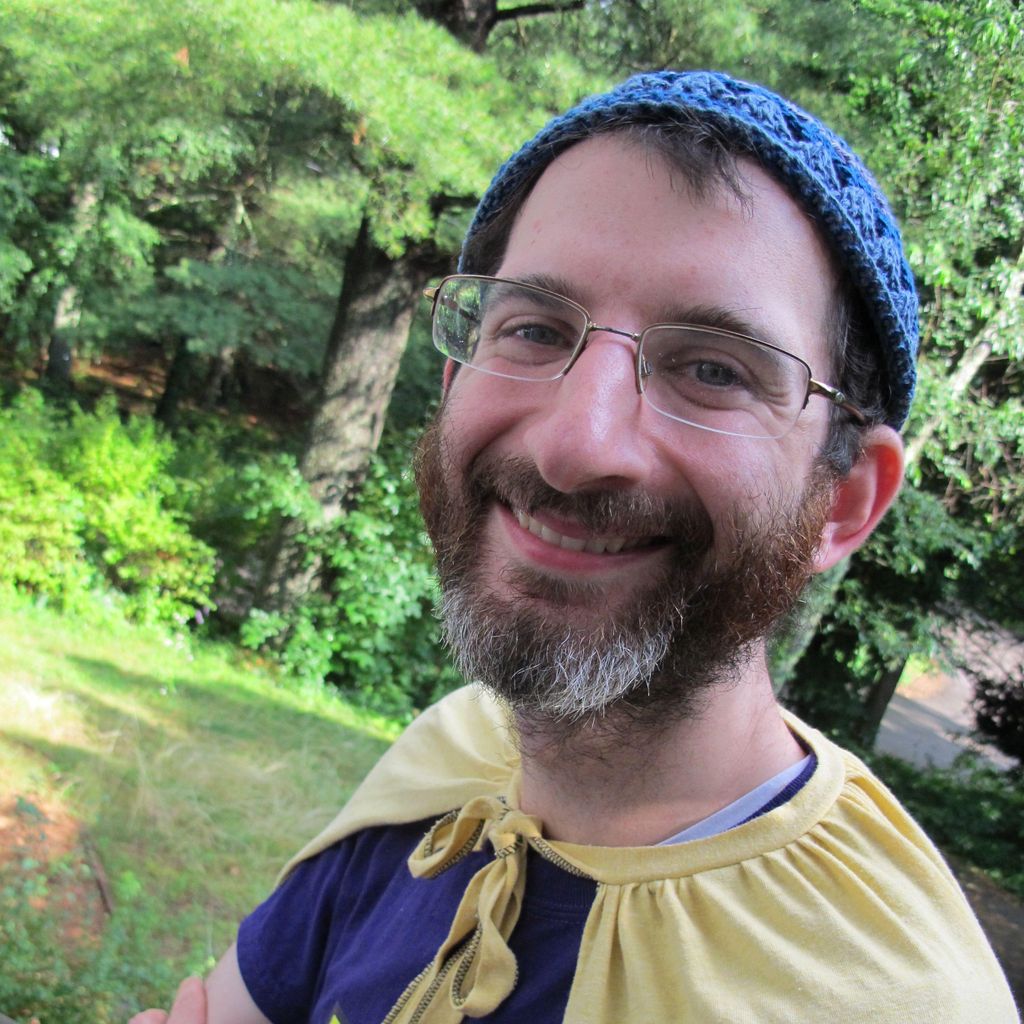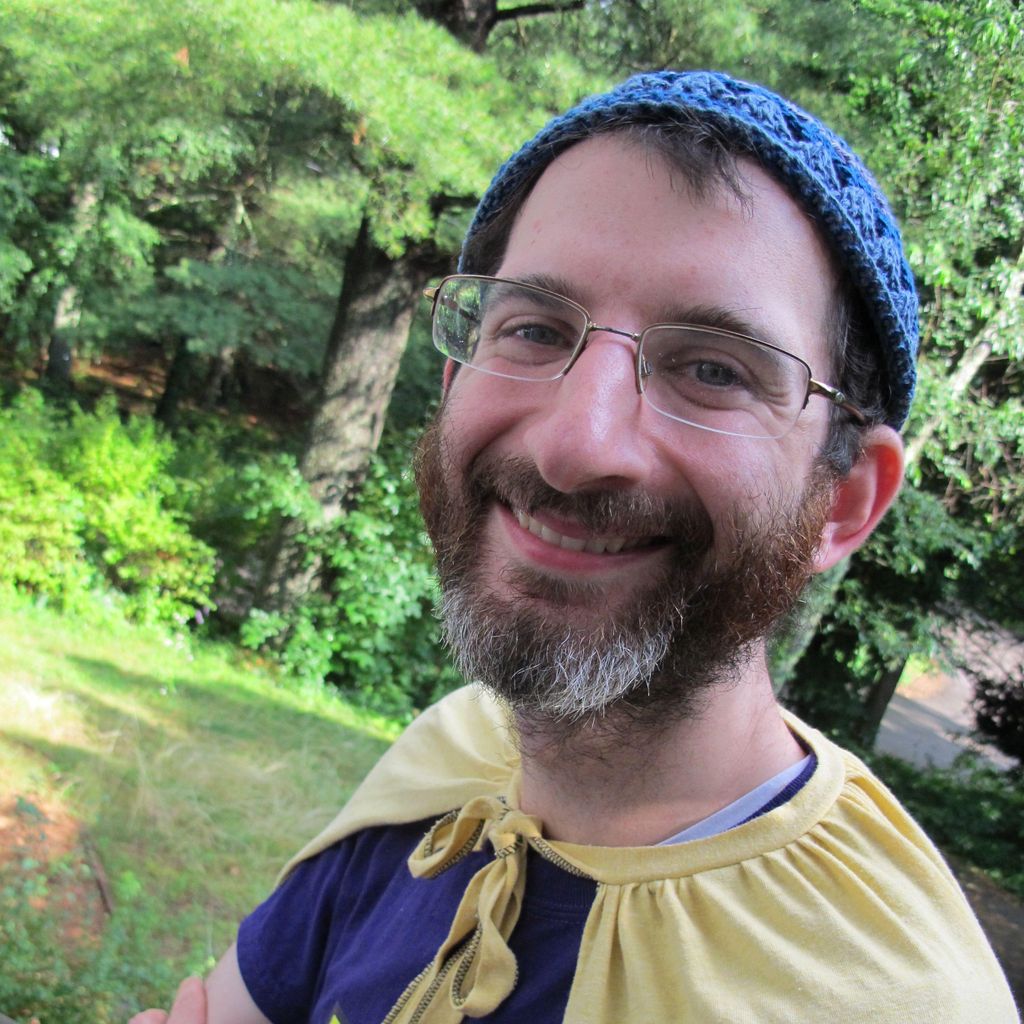 Introduction:
Think of me as a computer detective that enjoys unraveling your computer mysteries. Some answers are quick to answer others require more research and out of the box thinking. My goal is to provide you with a premium experience. If I don't know the answer I will spend my own time figuring it out (no charge) and will get back to you with more options. I tailor the learning based on the participants. I offer discounted packages when you buy lessons in bulk. I believe that anyone can learn Apple technology (Mac. iPhone, iPad, Pages, Numbers, Keynote, iMovie, Photos, Mail, and more) with the right teacher! I want to understand why you bought your device and focus on the needs you want to be able to cover. Through the zoom platform I am able to lead and guide you through the process of understanding your device. (if you don't already know how to use zoom I will teach you what you need to know.) The screen sharing capabilities may even allow me draw all over your screen depending upon what equipment you already have. (If you have not experienced this yet... it's an awesome experience!) I make it my business to make sure that you feel more comfortable with your device and are not afraid of it. Many people are afraid of breaking their devices if they click the wrong button. I will give you the confidence in understanding what you need to know to make the experience more pleasant. I prefer to work with you remotely but for an extra fee, I will come to your home and work with you in person. My prices reflect the high demand I am currently experiencing. I take amazing care of my students and look forward to helping them through their technological journey. My first lesson is offered to you for free so we can better get to know each other and your technology. This gives you the freedom to understand the value that I provide. From there I offer 1 hour, 5 hour, and 10 hour packages. I look forward to exceeding your expectations! Avrom Techie to the Rescue P.S. If you are experiencing a hardship please let me know and I will do my best to find accommodations for you. Even if you are paying with a hardship request, I will always give you 100%. Summary: over 12 years at Apple as Creative Pro, have supported learners of all age levels better understand their technology. Passionate about what I do and make it my business to keep up with technology trends! ————- Meet Avrom! Owner/Founder, and your Techie Super Hero. My goal at Techie To the Rescue is to provide you with the best technology service that you have ever experienced. Technology is my passion; this isn't just a job for me. I enjoy learning about the latest technology news and announcements, and I have fun experiencing new technology for the first time. Most other tech services have technicians who are just looking for a paycheck. Though my livelihood depends on my being paid for the work that I do, I experience tech help less as work and more as something that I enjoy doing. It's actually really fun for me. And you might be surprised to find out that I love speaking to tech support over the phone, even if they are not from our country, to get to the bottom of all sorts of technology issues! I love tech, and sometimes my excitement can be contagious (the good kind of contagious). Where other tech support people are afraid to even start talking about passwords, I have spent many hours helping friends out with recovering their own, oftentimes successfully. It's like solving a mystery for me, and I enjoy that. I provide roughly 1/3 technology support, 1/3 technology education, and 1/3 technology therapy for when things don't go your way (with technology, sometimes this happens!). I look forward to spending time with you and your technology! ————————————— You say that you have over 12 years' experience in the tech field. What kind of experience was this? Do you have formal tech training or certifications? I started out working at Circuit City®, in the technology department. I was able to observe the types of sales customers went for and would see them come back weeks later, not understanding why their new computers were so slow. The skills I learned through helping them with these types of issues enabled me to transition to Apple. I joined Apple® when they introduced the very first iPhone® in September of 2007. I learned very quickly about the changes that were happening to technology, and elevated within the first year from a part-time specialist, to a full time specialist, and finally to a lead Personal Shopping Specialist. As a lead Personal Shopping Specialist it was my job to provide VIP tours of the store and present proper solutions to the customers. This meant really understanding their needs. I also made sure that my fellow teammates were aware of changes happening within Apple by reporting to them regularly on this. In 2008 I was honored to join an elite team of professionals in the Apple Store®, known as Creatives. Creatives were responsible for running the Studio. The Studio was where the onetoone® [pronounced One to One] program would take place. Customers would show up with their equipment and we would teach them various topics ranging from the basics of using their devices to more complicated matters like making a movie. As a Creative I was flown out to Cupertino where they spent time teaching me techniques to become a better teacher. This was a major learning experience for me, and changed not only my work life but my personal life as well. These trainings (the specifics of which I cannot disclose) made me a better teacher and helped me to understand the anatomy of taking care of customers, even when I didn't immediately have answers for all of their questions. While I was a Creative, I needed to earn special certifications in order to be able to teach the more advanced topics. These certifications included Mac OS X, iLife® (iPhoto®, iWeb™, iMovie®, iDVD™, and GarageBand®), iWork® (Pages®, Numbers®, and Keynote®), and Pro Apps. For Pro Apps I was certified in DVD Studio Pro® and Final Cut Pro®. During my time they also had the Creatives get certified in mobile device support. Once you passed you could take Genius Bar® appointments as a Family Room Specialist for non-Mac® issues. I also helped to create the first ever Diversity Inclusion event in a retail store. This was done with the co-operation of Apple's Diversity and Inclusion network of organizations, located at Cupertino. While working remotely with Cupertino and creating a program with them that could be expanded and rolled out to the other retail stores, I put on cultural events in Massachusetts over the next few years. In 2009, we provided exclusive workshops in the Apple Store, teaching all about the products. In addition we provided our members with an opportunity to join us for study hall-like sessions to work on whatever they wanted. These sessions were in an AMA (Ask Me Anything) format. This meant that I could be helping one customer with a document issue while someone else worked on a photo book, and while a third person worked on a professional documentary. In 2010, iPad® joined the iPhone and I had the opportunity of seeing the product turn from a "want to have" to a "need to have." In 2011 Mac setups were introduced. These setups have become a main focus of the Apple Store purchasing experience. I witnessed many devices needing to be troubleshooted from the moment we opened their boxes. It was my job to make sure that on launch days of new products, the customers walked out with working devices. I was trained at this point to provide business clients with educational experiences that would match their companies' needs. The program, called Joint Venture®, would elevate the business experience in the Apple Store, providing three two-hour sessions of training for the teams of business employees who would come to us. In 2012 I was selected to be a part of the inaugural class of the In Store Guest Training Program. I had the responsibility of implementing a strategy to teach over 100 co-workers about the latest initiatives while on-boarding new hires to our location. In addition I was chosen to receive special Accessibility training and present it to the rest of my team. This training allowed me to see how accessibility features can be used for everyone, and taught me about the care that is taken to add features into devices. In 2015, Apple Watch® was launched. It wouldn't be until the 3rd version that customers became interested in what it could do for them. Over time this product has become an important part of many people's lives. In 2016 a new position, called Creative Pro, became available. There are four Creative Pro categories (Photography and Videography, Music, Games and Coding, and Art and Design). I became the Photography and Videography Creative Pro in my store, having demonstrated to my teammates my strong commitment to being up to date on the latest videography and photography offerings. In 2017 it was announced that the onetone program would be replaced with Today at Apple®. This meant that onetoone members would no longer be allowed to pay for personalized training. The only way for them to get that resource would be through contacting Apple Care®. In 2018 my location was shut down temporarily for renovations, in order to create a theater-like atmosphere for the new Today at Apple program. This program was designed to allow our customers to go outside the realm of what is offered on YouTube, while being taught by highly skilled professionals, face to face. Topics included collaborations with Zach King, Christopher Anderson, Chase Jarvis, and more. This program would be presented on a giant 8k screen to anyone who happened to visit the store or signed up for the session. While the renovations were taking place, I was transferred temporarily to another Apple Store in my area. In 2019 an internal social network called The Loop was created. It is an internal social network that allows Apple employees to learn from each other. On the platform Angela Ahrendts, the former Vice President Retail, followed me. Only 20 other employees out of the entire company received this honor. This meant that any article or idea that I posted would be seen by her, resulting in my participation in secret projects that I was unable to discuss with my leadership and can never disclose. I was able to return back to my newly renovated store in February 2019. I, along with the other employees, brought in the pieces of the store and the staff put it together. I was very proud of the work my group did in making sure that the videography and photography department looked great. I went on to provide photo and video walks around the mall, Studio Hours (study hall sessions), Basic Skill Sessions, and family-friendly events. November 24th 2019 was my last day at Apple. It was a bittersweet moment for me, knowing that I had spent over a decade taking care of both internal and external customers, but I felt ready to expand my horizons and move onto the next step in my journey. So that's what I did. Many customers had asked me over the years to come home with them and teach them, but Apple employees are restricted from teaching others outside of work unless it is done free of charge. I am excited now to bring my years of experience to you for free on YouTube® (if you find my information helpful, please consider supporting me on Patreon®!) along with paid private tutoring and a mixture of both paid and free classes in-person and online. I look forward to sharing this next leg of my journey with you! On November 25, 2019, I started working at Code Ninjas®. Coders (aged 7-14) come to Code Ninjas to learn how to use logic, be resourceful, and solve problems, giving them a distinct advantage in everyday life. The curriculum teaches kids to code using games that they already know and love, such as Scratch®, Minecraft®, and Roblox®. They are not just passively playing games – they are building games – and have a great time doing it. The Code Ninjas program structure is divided into levels, from white to black belt, that kids advance through as they build their coding skills. Since I am no longer with Apple I will have to re-earn all of my certifications in order to use them for my own business practices. This comes with a considerable cost to me including training fees, test fees, and annual fees. If a new product comes out or a certification expires, there may be additional fees. I plan on achieving these certifications, but it may take me a short time to complete all of them again. So even though I do not have official certifications at this time, please consider my extensive work history as validation that I know my stuff!
Overview
Current Top Pro

Hired 7 times

Background checked

1 employee

1 year in business
Payment methods
Apple Pay, Cash, Check, Credit card, Square cash app, Venmo
Currently a Top Pro
Top Pros are among the highest-rated, most popular professionals on Thumbtack.
Jul - Dec
Photos and Videos
6 photos and 3 videos
Reviews
Customers rated this pro highly for

punctuality

,

value

, and

responsiveness

.
Read reviews that mention:
Laura V.

Computer Repair

We are computer idiots and my parents are 82 and 87, so we have frequent issues. Avrom made everything so simple to understand. He was very patient, and supportive of our rudimentary efforts! Will call him again whenever there is a problem. (He was able to help us 5 minutes after we requested assistance!)

Techie To The Rescue's reply

It was terrific working with you in setting up your printer and reconnecting your wifi on your Apple laptop and desktop. I am so glad I could be of help. If you have any questions in the future I look forward to supporting you.

Stephen A.

Computer Repair

Fantastic job and very professional!! He took his time, worked through everything with me in a step by step fashion which made me feel comfortable and at ease. Truly a great professional and I will be going to him for all my computer questions!

Techie To The Rescue's reply

It was great working with you. Slow computers can be annoying. I am glad I was able to help speed up your system. Thank you again for working with me over Zoom screen share.

Paul G.

Computer Repair

Avram was Awesome! He responded quickly and communicated well throughout both the booking and during the repairs on site. He showed up with a mask (as did I) to protect each other, asked use questions to determine what I'd already attempted and came with the diagnostic skills and tools to completely resolve the unusual issue! 12 years as an Apple Store tech and excellent customer service training makes him my go-to Mac tech going forward! I highly recommend him. PG

Techie To The Rescue's reply

Thank you so much Paul. I always enjoy a good puzzle. We were able to determine the updates for the Mac and elements of the computer that needed to be targeted to enable a faster internet connection to you MacBook Pro. Knowing what worked helped isolate what wasn't working. Looking forward to supporting your technology in the future.

Kent S.

Network Support Services

Avrom added a whole other element to helping me with technology. Along with "tech support", he gave me insight into running my business more efficiently, for which I am very grateful! He obviously really cares - and is not only very knowledgeable, but an extremely nice guy.

Techie To The Rescue's reply

Loved working with you! Very excited to the potential of where this project is going to go! Excited to be on the journey!

Mike M.

Avrom was the first person who called me and provided on point instructions due to his tenured expertise from the Genius Bar. Simple fixes but invisible without his guidance. Thanks!

Techie To The Rescue's reply

Mike you were an amazing student. So glad I was able to help. You did a great job following directions. Erasing a partition on a hard drive and setting up a computer as a brand new 🍎 Mac 💻 🖥 may seem daunting at first, but with the right guidance and support it definitely can be done.