How much does an invisible dog fence cost?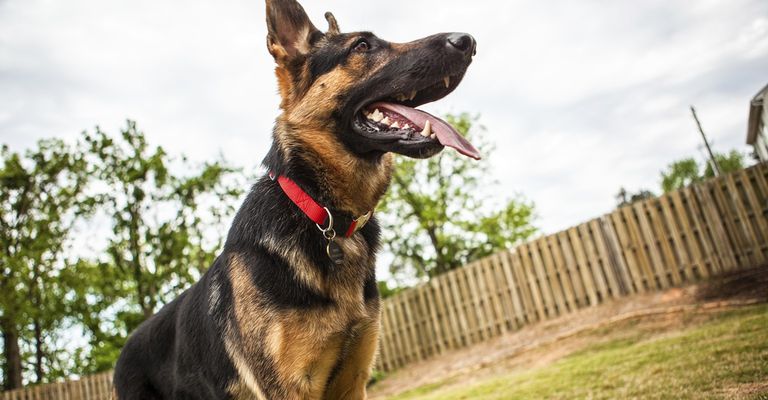 The average cost of an invisible electric dog fence is between $200 and $2,500. The price is determined by the size of your yard, type of terrain, the number of dogs, and if a professional is needed to train your pet. You will likely need to talk to a dog fence installer to get a proper estimate.
What is an invisible electric dog fence?
An invisible electric dog fence keeps pets safe and allows them to play in the yard while maintaining the beauty of a home's open landscaping. Perfect for yards without traditional fences, invisible fencing is buried underground to create a boundary. Flags are inserted along the boundary as visual cues. Dogs are first trained on-leash to recognize the boundary flags. When the underground electric dog fence is activated, they wear collars that receive a radio signal from a transmitter to warn them that they are nearing the boundary. The collars transmit either a sound or a mild correction stimulus, to train your dog to stay inside the invisible fence. The cost of installing an invisible fence depends on the size of the boundary and the number of dog collars needed.
Find the best dog fence installer in your neighborhood.
How does an invisible electric dog fence work?
An invisible pet fence system transmits a signal between your boundary, a home base monitoring and transmitting device, and the receiver attached to your dog's collar. The fence itself is a set of electrically charged wires placed 3 to 4 inches underground around the outer edges of your yard — or whatever boundary you choose. The transmitter is set up in the house or garage where you can easily access it. When your dog gets near the boundary line, the shock collar receiver will sound an alarm or vibrate enough to discourage your pet from crossing the boundary. It works similarly to an ultrasonic anti-bark collar.
The underground wiring gives your dog a brief electric shock when it crosses the boundary line. The electric charge is designed to surprise your pets just enough to make them stop before leaving the yard, not to hurt them. Most systems allow you to adjust the amount of electric charge your dog gets. Large dogs may need a stronger electric charge to keep them contained. You can experiment with the settings to figure out the exact right charge for your pet.
How pricing of an invisible electric dog fence is determined
The things that factor into the price of installation are:
The size of the boundary, or fence.
The type or brand of in-ground fence
The number of dogs that need training or special collars.
The terrain or layout of your yard.
Professional fence installers generally need to see photos, or visit your property to give you an accurate estimate.
| Pricing breakdown: | |
| --- | --- |
| Installation | $100 - $2000 |
| Fence & Collar(s) | $100 - $400 |
| Batteries | $60 - $90/yr |
Size of the dog fence
Underground electric fences can cover properties of any size, from 1/4 acre to 5 acres to 25 acres. The underground wire can be installed in rocky and hilly land, through wooded areas, and even underwater in ponds or streams. The size of the pet containment system will affect the overall cost.
Compare prices from dog fence installers near you.
Underground wiring
The cost of the underground wiring is extremely variable, ranging from an average of $200 to $2,500 to put a perimeter around one acre of land. For most homeowners, the average cost is $1,150.
Most systems allow you to install the underground fence in whatever boundary shape works for your yard and gives your pets the right amount of safety and freedom. Some boundary lines are laid in a square shape, but many are round, oval or irregularly shaped.
Signal receivers
The collar receiver is designed to be comfortable. They're lightweight (1.1 ounces on average) and coated in rubber, so few dogs will notice wearing it. Collars are waterproof and durable enough to withstand most dogs' chewing. Fencing systems are typically programmable so the signal can be tuned to the dogs' sensitivity, and prevent interference with other radio systems in the area. Some systems even let you tune the electric charge to different amounts for different sized dogs on the same property. This is a helpful feature if you have a large labrador and a small terrier. Batteries usually need to be replaced every three to four months. This will depend on how often the dogs test the boundaries of the fence.
On average, each collar receiver costs between $150 and $180, according to Superior Dog Fence in Braselton, Georgia. Replacement collar batteries typically range from $15 to $20. If you have multiple dogs you will need multiple receivers.
Should I install a wireless dog fence?
While it might be tempting to buy a DIY wireless fence kit from Amazon.com, take stock of the time and tools you need to install it before ordering. Many professional fence installers get calls from homeowners who tried to install invisible dog fence systems on their own. These homeowners end up paying more to have someone fix their initial efforts. When in doubt, hire a professional to install it for you. They have the tools and expertise needed to get it done properly and often far more quickly than you can do it yourself.
Find the right dog fence installer for your project.
Dog training
Although many pet owners successfully train their pets themselves to use the fence, hiring the invisible dog fence company for dog training on the fence can be a safer option, and might be necessary for a stubborn dog. Most professional installation companies offer this service for around $500, on average.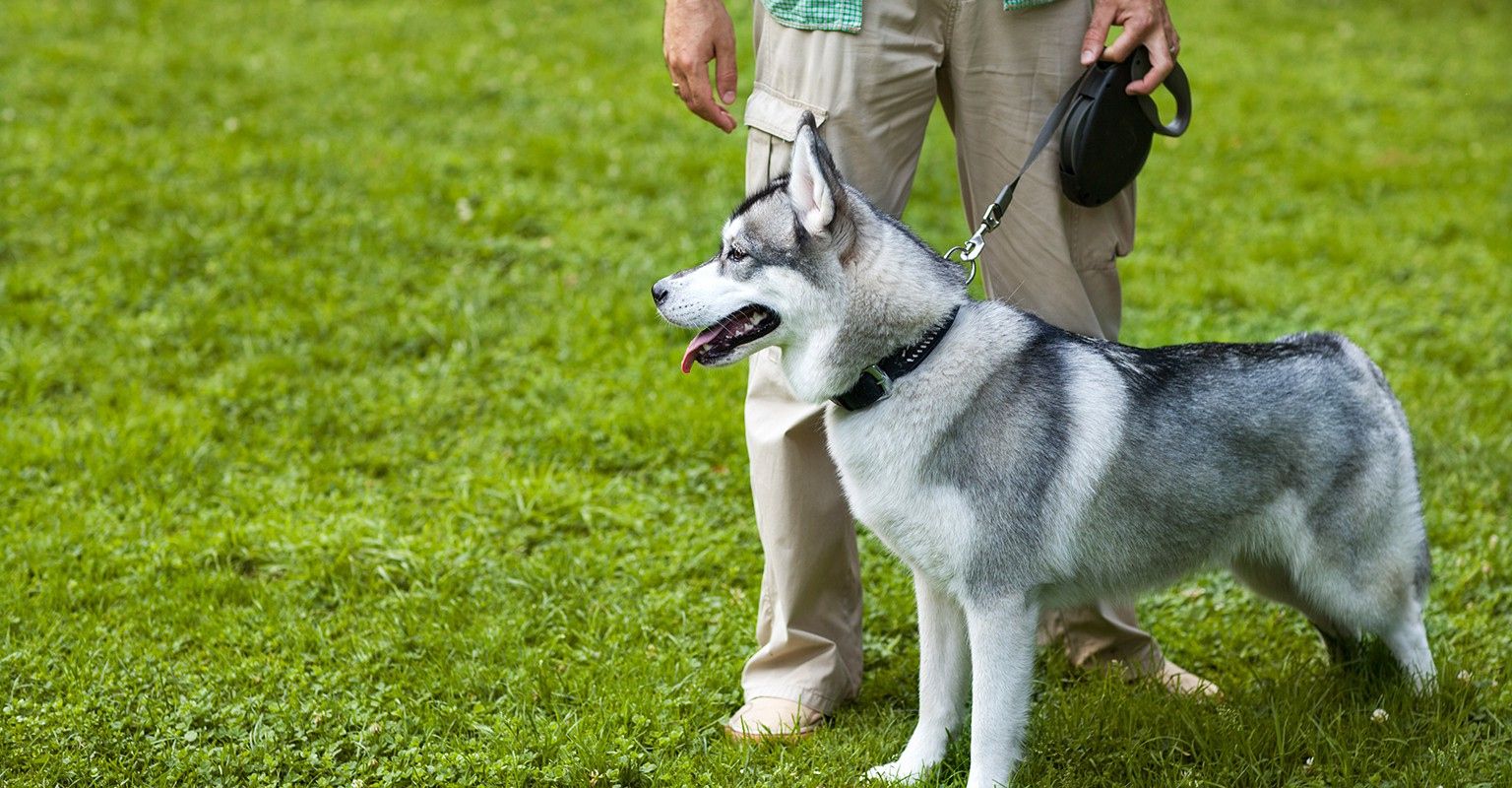 Solar charger
An invisible fence system will go down during a power outage, posing a safety hazard to your pets. If you don't want to risk an outage, or don't have power on your property running out to the electric fence, you can use a solar charger. Just make sure the charger faces toward the sun so that it can get the most sunlight possible during the day. Consult with the invisible fence company for their recommendations on the best placement of the charger.
You may also choose to install lightning protection or a battery backup system to protect against power outages.
Mobile applications
Some companies, including DogWatch of the Twin Cities in Eden Prairie, Minnesota, offer "smart" electric dog fences. These advanced invisible fences often feature a router-like communications portal that sends notifications to a mobile application for smartphones. The system alerts owners to low batteries, broken boundary wires and disconnected collar receivers. They can also track your pets' activity levels. Smart fences are considerably more expensive. DogWatch receivers average about $300, but the batteries last for as long as two years.
See which dog fence installers are top-rated in your area.
Pro tips:
Some companies offer discounts when customers ask for a quote. For example, Dog Guard Out of Sight Fencing in Pittsburgh, Pennsylvania, offers a $100-off coupon for customers who request a quote.
Others companies, like Dog Guard of Eastern CT/RI in Groton, Connecticut, offer discounts for families who have adopted a rescue dog.
Many companies offer financing or payment plans.
Although an invisible dog fence will keep your pets inside your yard, unlike a chain link fence it won't keep other animals, such as deer, raccoons or other pests, out of your yard.
Read client reviews and follow up with references to make sure you're choosing the right pro for your project. For more, check out our tips for smart hiring.