How much does it cost to rent a limousine?
The average cost of renting a limousine is $95-$130 per hour, depending on the vehicle type and services offered. Most limo services charge an hourly rate with a minimum rental time of 3-4 hours. Limo services can be arranged for a wide range of formal — or just for fun — events including weddings, birthdays, bachelor and bachelorette parties, school field trips, prom, sporting events, concerts, business outings, and more. Arrive in style for your next special occasion with some high-class, chauffeured wheels. Instead of driving yourself in your minivan, play it super smooth and take a limousine.
Compare prices from chauffeurs near you.
If your idea of a limousine is from a 1980s music video, the offerings have gotten way more fabulous since then. There are many types of limousines to suit your needs. Chauffered car rental companies offer stretch limousines, SUV limos, party buses, stretch luxury sedans such as Rolls Royce or Hummer, luxury town cars, and even classic cars. You can hire a limo for all day or just during one leg of your evening. Book limo service for one-way, round-trip or multi-location stops. If you're interested in arranging transportation for guests to and from events or from airport to hotel, you can hire a limo to shuttle your passengers between two or more locations — eliminating the need for taxis and making you look like the best host in the world. Most limo rental companies have straightforward pricing that's calculated on:
Day of the week you want the rental
Time of day you're reserving the limo for
Model, size and features of the limo
Number of hours you want the rental
If you're renting a limo for a special event like a prom or a wedding, visit the limo company's website ahead of time to see photos of their fleet. This will help you understand pricing in for the vehicles. Look for a company that has a solid reputation and holds all the appropriate business licenses and insurance. (For more, check out our tips for smart hiring.) Once you've narrowed down the company you want to hire and the type of luxury car you want, ask for a written contract outlining rates, rental date and time, plus any additional requests you have. Whether you pay a set rate or an hourly rate, you should find out in advance what additional costs you may be charged for services or extras. Before signing the contract, ask to see photos of the exact limo that you'll be riding in to make sure you know what will be pulling up in front of your house on the big day. Also include all special requests during booking, such as specifying you want a white limo for your wedding, and confirm that those details are included in the contract when you put down your deposit.
Here is an overview of the main factors that affect the average cost of limousine services and party bus rentals in your area.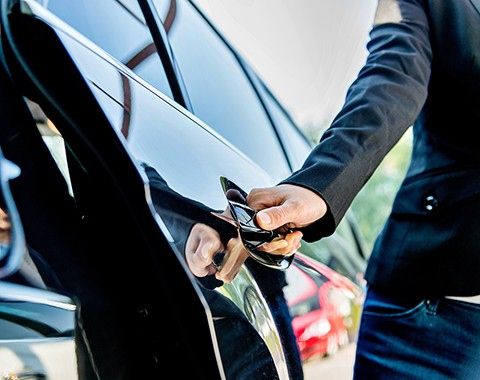 Vehicle type
The more fabulous your ride, the higher your limo rental price will be. Limousine rental companies need to recoup their business costs in their rental prices, which include the price they paid to buy the limo, the hourly rate for their chauffeur employee, business licenses and insurance, the cost of gasoline, vehicle maintenance, and all other incidentals. Luxury stretch vehicles are a major investment for a company, so the more they paid to buy the vehicle, the higher your hourly rental rate will be.
For example, a 2018 stretch Lincoln Continental that seats 10 could cost the company approximately $100,000 to purchase, while a used 2008 version of the same car might cost only $15,000. A 2018 stretch Cadillac Escalade will start around $150,000 on average, while a vintage stretch Rolls Royce in cherry condition will cost even more. The newer models and rare vintage rides cost more to the company to own, have more features, and are in higher demand, so the rental cost will be higher to you than more ordinary cars.
| Vehicle Type | Number of Guests | Hourly Rate |
| --- | --- | --- |
| Stretch limo | 8 or fewer | $75 |
| Stretch limo | 9 - 12 | $110 |
| Stretch limo | 13 - 20 | $130-$150 |
| SUV limo | 8 or fewer | $80 |
| SUV limo | 9 - 12 | $120 |
| SUV limo | 13 - 20 | $150 |
| SUV limo | 20 - 40 | $200-$250 |
| SUV | 8 or fewer | $75 |
| Classic car | 4 or fewer | $120 |
| Luxury sedan | 4 or fewer | $60 |
| Town car | 4 or fewer | $60 |
Hourly rate
Many limo rental companies break down their services into an hourly rate. Different vehicles will have different rates, depending on their demand as well as the initial cost the company paid to purchase the car and its current value. In general, the larger or more exotic the vehicle, the higher the hourly rate. Some hourly rates include everything from the gas to chauffeur services, while other companies charge lower hourly rates with additional fees included in the final payment. It's important to understand the pricing model and have a written contract that specifies what is included in your rate to avoid being surprised at the end of the night with unexpected fees. Most rental companies will require a minimum number of hours to make it cost-effective to prepare the car with ice and beverages, properly clean the car, and dispatch a driver. Often, limo rental companies require a minimum of three or four hours for weekdays and four or more hours for weekends and holidays. For example, The Limo Guy in Dallas, Texas, charges the following rates based on vehicle, with a 4-hour minimum rental on Fridays and Saturdays:
Standard limousine: $85 per hour
Stretch Hummer: $125 per hour
Party bus: $125 per hour
If you are not paying a flat hourly rate that includes everything, ask if there will be additional charges such as fuel surcharges, parking fees, tolls and extra mileage. There is no right or wrong way for a company to charge; the most important thing is good communication and transparency with clients. Be cautious with a company that is not forthcoming about costs or willing to provide a clearly written contract.
Find a top-rated chauffeur near you.
Set rates
Instead of hourly rates, some limousine car service companies have specific pricing for pickup and drop-off at special events, such as concerts or sports games. For example, a company may charge $400 for drop-off and pickup at one location in a Lincoln Town Car stretch limo that seats 10 people. A fun way to take advantage of these deals is to gather a group of your friends at one house to get the party started in advance with cocktails and snacks. A limo service means you can enjoy some adult beverages with no worries about designating a driver. The limo will pick your group up at an arranged time, and you can have it pre-stocked with drinks and snacks for your ride. They drop you off, front and center at the concert or game, then pick you up when the show's over. Everyone climbs back in a plush, and safe, ride home for an all-around win.
When you're planning a group outing like this, keep in mind that a company may charge higher rates for holidays or during special occasions, such as prom season. When there is more competition for limo rentals the prices are typically higher. Also, set rates usually do not include extra charges such as additional stops, airport pickups or long wait times. If you are traveling with a big group, you can save money by having everyone meet at one house for the pickup. If you do want to hire a limo to pick you or someone else up at the airport, you might pay an extra meet-and-greet fee to have the driver waiting near the gate with a sign. If the limousine driver is going into the airport to greet the passenger, you may be charged a parking service fee as well.
Event packages
Limo rental companies recognize that their customers are usually celebrating milestone events or special occasions such as weddings or prom. For that reason, most of them offer packages to cater to your big days. As you are planning your event, research local limo rental services to see what kind of packages they offer. If you don't see specific packages and pricing on their websites, call to ask about their offerings. Also, if you're working with a budget, limo rental companies can recommend the optimum day, vehicle type and time frame to get the most for your money.
Weddings and prom are two occasions when having a limo and chauffeur can make the night even better. Hiring a limo driver for your kids on prom night is a great way to give them a special treat, as well as make sure everyone gets home safe and sound. Pricing for prom limo rentals reflects the type of car you choose, how many people the limo seats, and any extras — such as beverages — that are provided. Having a limo for your wedding raises the elegance level, eliminates worries about drinking and driving, and makes for fabulous photos. Here are some examples of event package pricing from WSI Limousine in McDonough, Georgia:
Prom package with luxury sedan: $400. Includes non-alcoholic beverages and glassware in the limo, pickup at multiple locations, drop-off at prom, and drive home after.

Prom package with luxury SUV: $550
Prom package with 10-person limo: $850
Prom package with 20-person limo: $1,600

Limo companies may offer set rates for all-inclusive wedding packages that include a white limousine, champagne and other special services. WSI Limousines offers a stretch wedding limo package starting at $750.

Wedding SUV package: $500
Wedding shuttle bus package: $1,200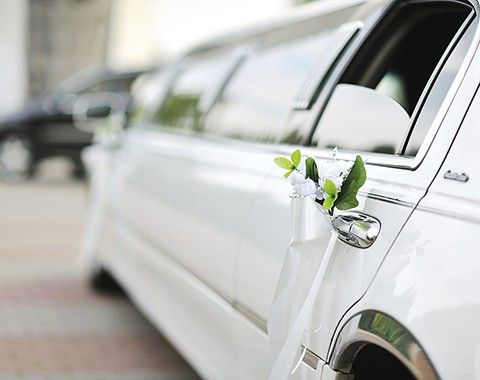 Time of day
Evening limo service and party bus rentals generally have higher hourly rates or require a higher number of minimum hours than daytime rentals because the demand for services is greater. If you want to have a special adventure but would like to be strategic about cost, planning your limo rental for a weekday afternoon can net you the greatest savings. Consider a daytime spa trip with the ladies for your bachelorette, or a fancy limo ride to the park for a children's birthday party.
Daytime fares can be just as high as evening rates for special daytime events or holidays when demand is high. For example, Limos with Pride charges $125 per hour for a stretch Hummer, with a minimum 4-hour rental before 5 p.m., for a total cost of $500; after 5 p.m., the minimum goes up to 5 hours and a $625 total cost. Calling your limo provider to ask about best rates can help guide your planning process.
Search local chauffeurs and check prices.
Day of week
Because demand for limo service and party bus rentals is higher on weekends than on weekdays, the cost per hour and often the minimum number of hours will be higher on Fridays and Saturdays. For example, Limos with Pride charges $85 per hour for standard limo service. On weekdays, the minimum number of hours depends on the location of services, while on Friday and Saturday nights, the company requires a 4-hour minimum rental for $340. Another company may charge $90 per hour for weeknights and $120 per hour for weekends.
If you are renting a limo for a special occasion and have flexibility as to day of the week, opt for a Thursday evening instead of a Friday night to save some money. Researching the pricing differences could mean a lower minimum number of hours, a lower hourly rate, or both. This kind of deal won't work for events like prom, but could be perfect for a midweek birthday party or surprise anniversary dinner.
Location
Depending on where you are renting a limo, prices may be higher due to cost of living and relative cost to do business. In New York City, car service for special occasions or during the holidays in Manhattan or Brooklyn could cost more than similar service in nearby Staten Island, Atlantic City or the Bronx. Similarly, car service for New York airports like LaGuardia or Newark, New Jersey, may cost much more than the same service in Topeka or Tallahassee.
Gratuity
If your driver kept you safe, provided you great service, looked sharp in their uniform and treated you with respect, it's common to offer a 15-20 percent tip. Some rental companies include the driver's gratuity in the bill as standard policy, while others leave tipping to the discretion of the passengers. Always be sure to clarify beforehand whether gratuity is included and whether you have the option to add it via credit card. If not, come prepared with cash to tip the driver as needed. Limos with Pride enables passengers to add the tip afterward when paying by credit card, but encourages customers to tip the driver directly in cash when possible, recommending 20 percent for a job well done.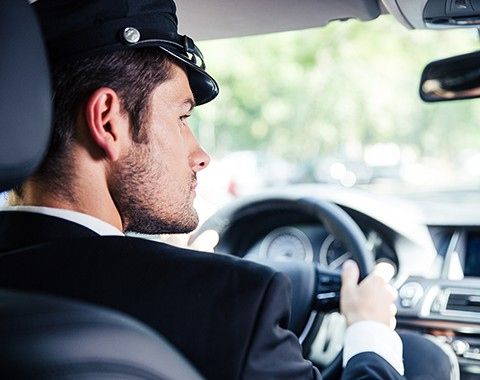 Find a great chauffeur in your area.
Cleaning charge
Everyone likes to have a good time in a limo, but sometimes the good times can cost you. If you or someone in your party gets too rowdy and damages the upholstery, breaks any glass or gets ill, you can expect to pay for cleanup or repairs. Costs can vary based on the extent of the damage. Ask your rental company whether standard cleaning services are included in the rental cost or are additional. Be clear on what types of penalties apply if people smoke in the limo as well if your group includes smokers. Limos with Pride charges an average $150 cleaning fee for extensive cleanup, and if repairs are needed, the company charges customers for all damages.
Stocking the bar
Many limos have a bar inside; the limo company may stock it for you for an additional fee, or allow you to bring your own drinks (which may require a fee as well). Minors be warned: In many states, the driver is held liable for irresponsible behavior of the limo's occupants. For this reason, limo companies have zero-tolerance policies about minors drinking in their limos.
License and certification
Some states require limousine drivers to have chauffeur licenses, while others do not. Some states only require a chauffeur license if the vehicle can carry 16 people or more. If you're renting a big party bus, your driver might be required to have a commercial driver's license (CDL), depending on the weight of the vehicle and how many people it can haul. You should also ask about the limo company's insurance policy.
Find the right chauffeur for your project.
Payment
In most states, you need to be at least 21 years old to rent a limo — even though you won't be the one driving. So, if it's prom night, you'll need a parent to handle the transaction. Most companies will require a deposit of up to 50 percent of the agreed-upon fee to secure the time and date. Be sure to confirm whether you're paying the driver's gratuity with your credit card or in cash after the ride is completed, to avoid paying it twice.
Pro tips:
Plan your special event on a weekday to save money. Monday through Thursday are usually the least expensive days — unless there's a major event in town. Companies want to keep their vehicles moving, so you may be able to get reduced rates if you book midweek during the off-season.
Smoking inside the limo will likely result in a cleaning surcharge.
Read client reviews and follow up with references to make sure you're choosing the right pro for your project. For more, check out our tips for smart hiring.