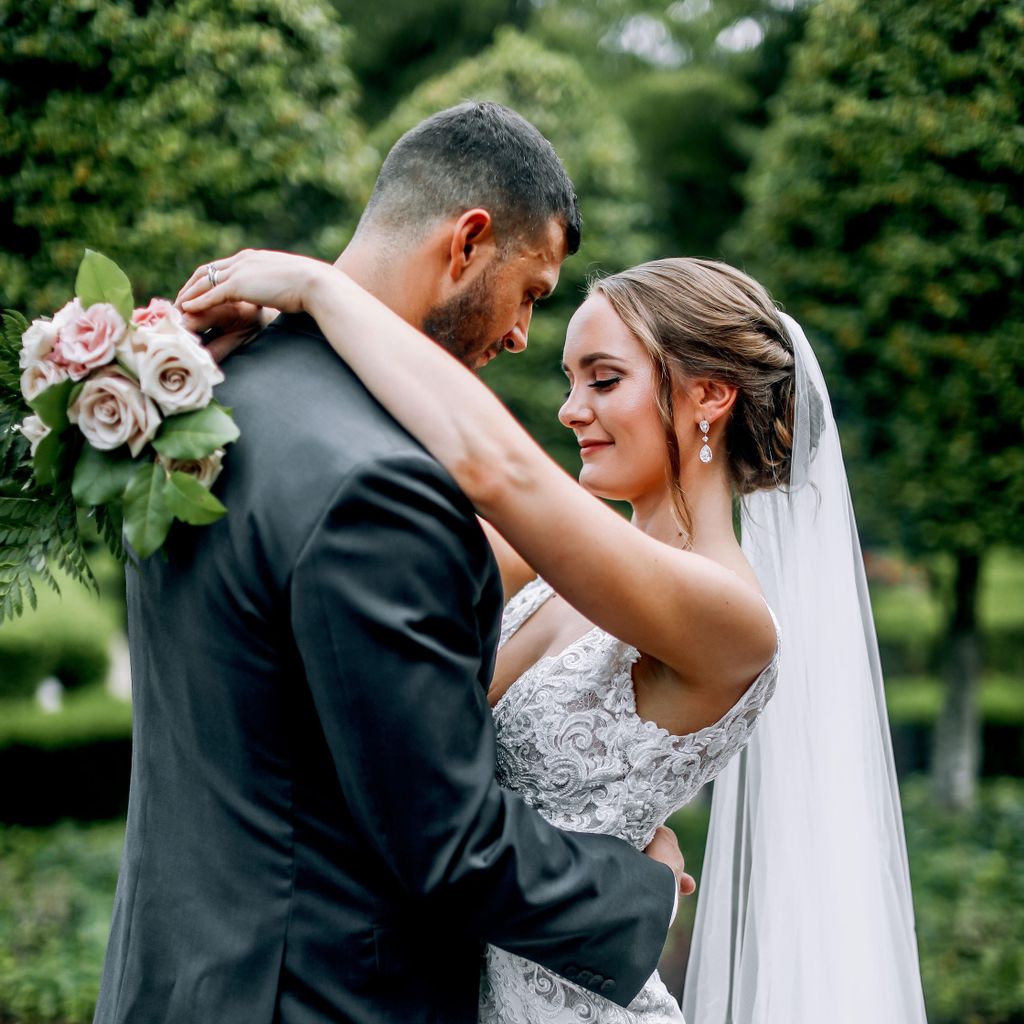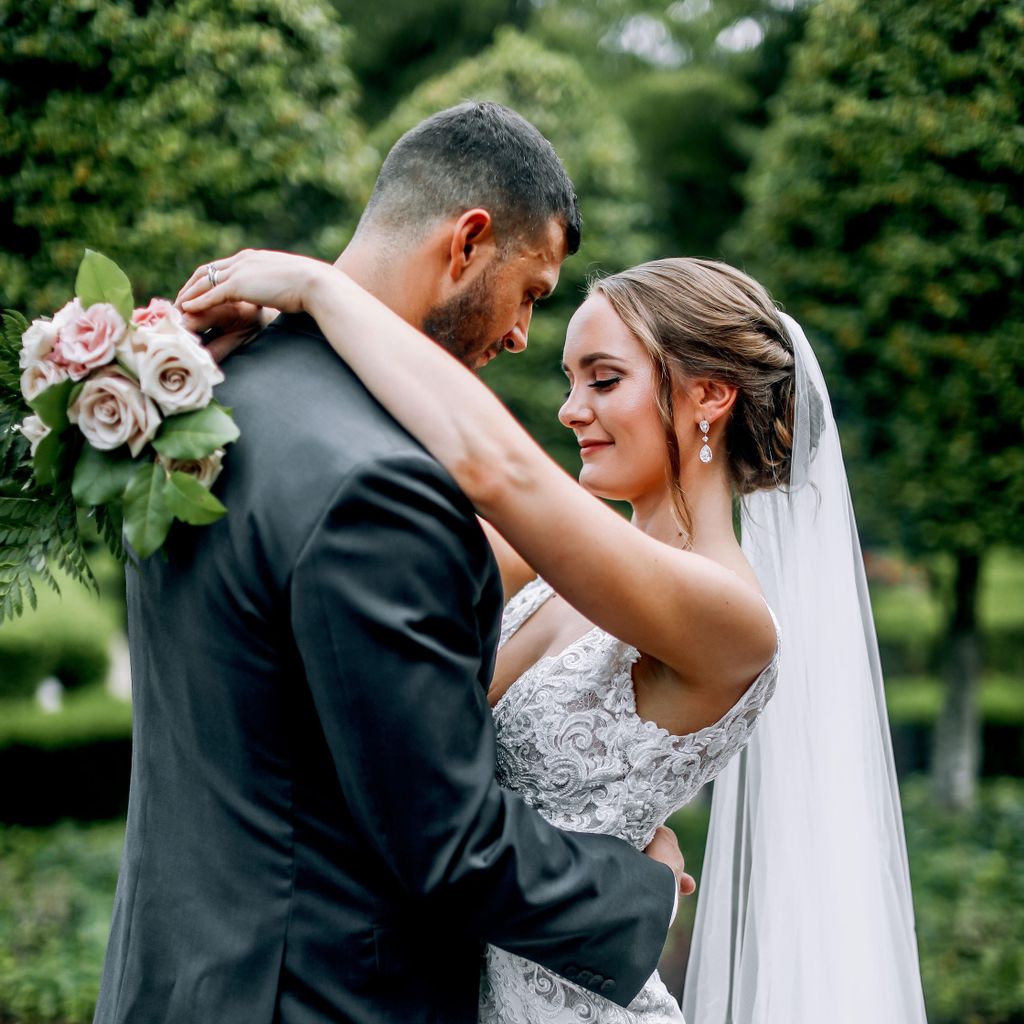 ---
When would you like the engagement photographer?
It's free with no obligation to hire
Introduction:
Hi, I am Parker Luke, a wedding filmmaker and portrait photographer based in Virginia Beach, Virginia. — I love capturing intimate storylines: telling how a love story blossomed; capturing enthusiasm in a loved one's eyes; sharing little details that allow the big ones to happen! — I have been honored to serve so many wonderful clients in Virginia and soon, Las Vegas; and Wedding Wire added to this honor by naming ParkerPix a Couples' Choice Award winner for 2019 and 2020! — Allow me to learn more about your vision, and capture your story in a way that is uniquely yours. — You can learn more about my work through the many samples and packages on my website; and, of course, feel free to contact me any time—and I will be honored to serve you through my work!
Featured Projects
Alexus and RJ

Approx. $1995

Rachel and Valentin

Approx. $2495
Photos and Videos
5 videos
Specialties
Photo style
Traditional posed, 

Candid, 

Artful composition and lighting, 

Natural or environmental, 

Fashion or editorial
Reviews
Customers rated this pro highly for

punctuality

,

value

, and

work quality

.
Exceptional 5.0
55 reviews
Tonya W.

Engagement Photography

We LOVED our engagement photos. My Fiance and I aren't the most photogenic of people (we're mostly just awkward in front of the camera) but Parker did a really great job of making us feel comfortable which helped for the "in the moment" shots. The best thing about booking with Parker was the value...he offers an amazing product without breaking your bank account. 10/10.

Bonnie B.

Wedding and Event Videography

ParkerPix was amazing at capturing our special day! We hired him as our Videographer for our wedding. He was very reasonable and actually traveled a good distance to us. The footage was flawless and really showed all the highlights of our special day! He was extremely professional and organized. It was obvious that he loves his job and you could tell he had a lot of experience with weddings and special events!! I would definitely rehire and look forward to being able to hire him for photography as well! His work was exceptional and worth every penny!

ParkerPix's reply

Thank you so much, Bonnie! I loved capturing your wedding day and meeting your loving family members. Even though a windy day, the beach wedding ending up being so special—my goodness, there were some joyful tears, for good reason! Best of wishes and blessings for you and yours! Warmest regards, Parker

Eric C.

Choose Parker! Parker is fantastic at what he does. Very detail oriented and the ultimate professional. My wife and I couldn't be more grateful for his service and the amazing work he did to capture our special day. The day is a whirlwind for the bride and the groom, but knowing that we had someone like Parker in our corner, there, at every turn, to film all of the special moments, is truly a blessing. We cannot wait to see the finished product!! If you're looking for photography/videography services for your OBX/VA Beach area wedding, Parker is your guy. You will be blown away!

Whitney E.

Wedding and Event Videography

My husband and I got married on 4/13/2019 in Orange County, Va and were lucky enough to have Parker capture our day. From my first contact with him, I felt confident that I had found the right videographer. He got back to me quickly and answered all of my questions. I was able to discuss ideas and details with him over the phone and through email in the months leading up to our wedding. On the day, Parker was there early to check out the venue and the surrounding areas to find the most best, most interesting and unique spots for filming. He was extremely friendly and professional. Parker is great at what he does, and although he was with us all day, it never felt awkward or uncomfortable - it was so seamless and natural that we forgot we were even on camera! Within a month, he had our highlight clip and video ready for us. It was absolutely beautiful, the quality was amazing!! I am so happy with our experience and could not recommend him more!!! If you're looking for a videographer, don't hesitate to contact Parker, it will be one of the best wedding decisions you make!!!

Natasha J.

Wedding Videography

Parker was AMAZING! Super charasmatic, made the groom and I comfortable and worked great with the photographer. He even set up a live stream for my family who couldnt attend the wedding. We highly recommend him!!
FAQs
What should the customer know about your pricing (e.g., discounts, fees)?

My general rule of thumb is to provide discounts for returning clients and for extra work added to an existing project. For example, combining photography services with videography includes a discount, and multiple sessions with the same client (or connections with a client) will also result in a discount. Also, please do not hesitate to request a discount, if cost is your only barrier to hiring me. I would love to understand your needs, and will reevaluate cost, whenever a potential client asks. I appreciate all consideration, and will do my best to provide the best services with the best relative pricing.

What is your typical process for working with a new customer?

The most important thing to me about working with a new client is understanding exactly what is expected, and the environment in which the media will be produced. From that basis, I can provide for the needs of my client, and produce work that rises to the highest of standards, artistically, professional, and technically. For larger projects, such as extensive videography work, or wedding photography, I ensure that all of the major details are captured in a written contract. That way, both parties can have the exact same understanding, and we can mutually avoid misunderstanding. My goal, when working with new clients, is crafting a mutual understanding of the end product, the timeframe, and the level of quality the client can expect.

What questions should customers think through before talking to professionals about their project?

BEFORE "How Would You Describe Your Style?" Our films are most accurately described as cinematic: Our color grading, slow motion shots, and circling and sliding camera movements allow your story to come alive, with an emphasis on emotion, little details, and unique aspects of your relationship. Along with visuals, we incorporate music that sets a tone of special significance. The overall tone of the whole (visuals + audio + music) is sophisticated and inspirational. "What Do You Focus On When Crafting Films?" For your special day, our films intentionally share more than just the happenings, but the meaningfulness of the moments: our "focus" when crafting films is driven by what makes the locations, decorations, vows, toasts, and guests so significant. Instead of just filming your wedding, then, we aspire to capture share the WHY of your relationship and wedding, as well. Finding and sharing your WHY is our overarching goal when preparing, filming, and editing your wedding story. "How Does Your Pricing Work?" Our pricing is a la carte, meaning that you can customize your package to fit your vision. For example, you may want a longer highlights films (so many special moments can be shared with family and friends); while also wanting to have every word from your vows and toasts (which can be found in the footage compilation). Separate options allow the greatest customization—and we can add features to packages, upon request. "What Is Your Cancellation/refund Policy?" Simply put, cancellations are very rare with our clients; but we have had a couple weddings change after our client booked us. In the case of rescheduling, we do everything we can to reschedule ourselves to be available for the new date; in the case of full cancellation, we deliver any payments beyond the booking deposit. Each package requires a 1/3 booking deposit; but anything beyond that amount is returned in the case of cancellation. The booking deposit ensures we are committed to our client's date, and ensures our clients are committed to our creative work for their wedding. "Can We Meet Prior To The Wedding?" Meeting in advance is possible, especially when a wedding will involve many moving parts. Most client meetings occur close to VA Beach; and we often schedule calls to meet and discuss options for clients who live farther away. That said, we actively ensure we have every important detail covered well in advance of the Big Day—and we ensure this through local meetings, phone calls, text messages, thorough questionnaires, and/or follow-up's. DURING "Do You Travel To Multiple Locations?" Yes, we travel to multiple locations, and plan our timeline according to your vision and the travel time required. If, for example, your bridesmaids and groomsmen are getting ready different places, we schedule our time to capture the best of both. It is common, of course, for a ceremony and reception to be different places. If your wedding includes multiple locations, let us know, and we will plan our timeline accordingly! "How Long Will You Be On-Location?" The average on-location timeframe includes eight hours, which is normally enough to capture getting ready final touches, as well as the reception. Packages vary in length, as noted in the package details. In cases of longer days, we offer additional hours on-location for $100/hr. for solo packages and $200/hr. when working as a team. Let us know your tentative schedule, and we will plan a timeline that includes each moment for the most memorable captures! "Do You Work With An Assistant?" That depends upon the package you select. Shooting solo which means more space on-location for your family and friends—but only certain packages allow us to shoot without assistants. During the ceremony, dances, and toasts, we use multiple cameras, both in-hand and on-tripod, which allow multiple, simultaneous views to be shown in our edited films. With Film + Photo packages, assistants are always included in the package. "How Well Do You Work With Other Vendors?" Really well. Every great vendor seeks to serve the client with upmost respect and excellence—and that can only be accomplished by treating everyone involved with the highest levels of respect. Our founder is a decorated Eagle Scout, and we apply tenets of the Scout Law, including Helpful, Friendly, Courteous, and Kind to every encounter we have. All this said, we are intentional with every vendor interaction, making sure that we coordinate our positions and needs (if it all possible)—especially for important moments, such as during the ceremony, toasts, and cake cutting. "What Parts Of The Wedding Day Do You Capture?" The length of time on-location varies by the package selected, and if any additional time is added. Packages range from 6 to 10 hours, and time can be added beyond that range on an hourly basis—if shot solo, additional hours are $100/hr. and if shot as a team, additional hours are $200/hr. "How Many Filmmakers/Photographers Will Be Present?" The number of artists present depends upon the package. Solo packages include one filmmaker or photographer, while team packages include at least one assistant. Combined Film + Photo packages include one film assistant and one photo assistant. Also, the complexity of a unique package, for instance, may require additional assistance. Ultimately, though, our goal is to produce the highest quality work with the fewest distractions possible—especially during quiet, intimate moments like the ceremony. "Do You Use Additional Lighting During The Reception?" Yes, most of the time. The very best filmography comes from proper lighting, and the very best photography comes from off-camera flash. Both require a certain level of lighting, which makes skin tones excellent, and ensures digital clarity without much "grain". However, our lighting methods have been used for all the weddings we have produced, and we have never had an issue regarding our lighting set-up. We are as subtle as possible, and balance the need to have quality, final work, with the environmental ambiance you have planned with your wedding coordinator, venue, and even, possibly your DJ (up-lighting and beyond). AFTER "When Will My Film(s) Be Delivered?" Every contract specifies a timeline for delivery. In most cases, all films will be delivered within six weeks from your wedding; however, we work to deliver films earlier than their contract specifies, and will remain in touch following your wedding, to let you know how our work is coming along. Also, feel free to contact us any time with questions, before or after your Big Day! "How Do You Choose Music For The Film?" Once the footage cuts are complete, we find music that aligns well with the tone and theme of the wedding. Beyond this, too, we look for music that will best take into consideration your themes of the wedding, while also heightening the emotions surrounding audio captured throughout the wedding day. "Does a Highlights Film Use Dialogue, Or Music, Alone?" Highlights Films are created to share a couple's unique story. That said, every Film is different, just as every couple is different. The overarching goal, then, when capturing and crafting our Highlights Films, revolves around the need to share a genuine portrait of the wedding, including any words that speak to the couple's story. To this end, we strive to include the highest quality audio that helps tell the story—and most always have plenty of audio from the ceremony and toasts to weave a beautiful, compelling story into a 7-minute Highlights Film. Even if we have far more audio than this, we work to carefully select the very best audio moments, and make sure to include every moment in the Footage Compilation for clients who include that add-on in their contract. "How Is The Final Work Delivered?" The final work will be delivered via online Wix album or Google Drive—which allows fast availability anywhere with an internet connection, and easy sharing via social media and beyond. TECHNICAL "What Video Equipment Do You Use?" Our primary camera is the Canon 1DX Mk II—which offers stellar colors, high frame rates, and slow motion 4K. Our capture strategy changes depending upon the context, and we often render the final film footage in 1080p, which allows easy sharing and fast uploads wherever you decide to share the finished film(s). Most weddings include three or more cameras, which allows us to capture the bride, the groom, and various other angles at any given time. We use top-tier Canon L-series lenses, 4K drones, and up to four pro audio sources at any given time, especially during the ceremony. During the reception, we work with your DJ to have one or two clean audio sources directly from the soundboard, and often have a few more audio sources from the cameras, as well. Please send any specific equipment questions! "What Photo Equipment Do You Use?" Our primary photography cameras are Canon 5D Mk IV's—which offers dual-card memory and beautiful colors and image sizes—and we always have multiple backups and focal lengths. We use top-tier lenses (1.2/f L-series for portraits and intimate zoom lenses for distance shots), offering stunning, portrait and close-up abilities. LEGAL "Does Film Music Include Legal Distribution Rights?" Music included in your Highlights Film always comes with a legal license for distribution—meaning you have the legal ability to share on Facebook, Instagram, YouTube, your personal website, and beyond. Ambient audio (i.e., music played during your reception and captured in live footage) may not have the same level of distributive rights; however, films created for social sharing will be cleared for that distribution through the music license subscriptions we hold. "Do You Carry Film + Photo Insurance?" Yes. We carry Film + Photo equipment insurance—making sure that we are covered, as well as the venue, in the unlikely case anything happens during the capture process. Moreover, many of the best venues require proof of such insurance, and we are ready to send information about our policy, upon request. "Will Wedding Details Be Put In Writing?" Yes, all major details will be included within the written contract, made available via the client portal, and shared as part of the official quote process. As soon as a client is ready to book our services, an "official quote package" will be sent to the client to review, and any details that need revision will be adjusted prior to booking. Upon booking, client will have access to a password-protected, personal portal, which contains the quote details, contract, and balance schedule information.