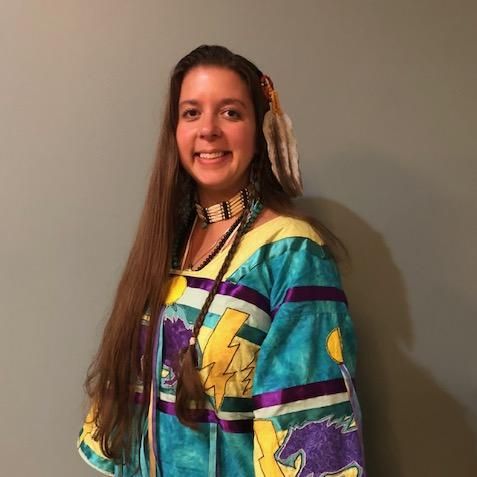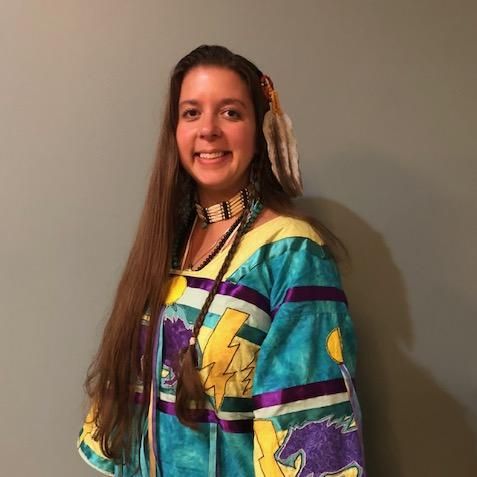 ThunderHorse Healing (formerly Reiki Rivers)
Introduction:
ABOUT ME Sometimes the greatest challenges in our lives lead us to our greatest gifts. And sometimes what appears to us as bitter trials, are actually a blessing in disguise. There are times on our path when we can come to see suffering a great teacher, and it is in this moment of Divine surrender that we birth the seeds of our own transformation. We would not know the light if we did not know the darkness, and we could not see the brilliance of the stars if it were not for the dark of the night sky. MY PERSONAL HEALING JOURNEY By the age of 25 years old I had become very, very ill. I was consumed by physical and emotional pain and felt many times that I was going to drowned in my suffering. I had developed severe endometriosis, polycystic ovarian syndrome, dysmenorrhea, adrenal fatigue, liver and kidney taxation, chronic digestive upset and inflammation, pre-diabetes, chronic sinusitis, hypertension, high cholesterol, severe asthma, life-threatening allergies, and advanced bone degeneration throughout my entire body that caused constant, debilitating and chronic pain. The bottom curvature of my cervical spine had actually started to bend in the opposite direction, and on the image of an x-ray it looked like I was literally hanging myself. Doctors were baffled by the complexities of my conditions, and many also told me that it was impossible to reverse this kind of spinal damage. I was prescribed countless medications for these conditions that only caused more side effects to manage. I was filled with incredible anger at myself, at others, at the world, and at God for giving me such a painful and difficult life. I had lost all faith in my healing and recovery, and was completely lost in my own darkness. ​One day the pain in my body became so great that it brought me to my knees. Medication was no longer working to manage my symptoms. I knelt on the floor sobbing with my face in my hands, and I kept saying, "God please help me…" I heard a strong, gentle and loving voice say to me, "If you are powerful enough to create this suffering, you are powerful enough to create the healing." In that moment, time literally stood still. A deep, profound memory woke up in me, and I remembered who I really was and why I was here on this great Earth. It was the single most powerful moment of my entire life, and it was also the greatest lesson I had ever learned. The moment that I pulled myself back up off the floor was the moment when my personal healing journey began. I made a commitment to myself to become my own best friend instead of my worst enemy, and I made a decision to co-create my life with the Great Spirit in a way that was rooted in love, kindness, gentleness, forgiveness and in the heartfelt belief that I could turn my life around. And so it began. I developed and nurtured sacred mind, sacred thought, sacred heart, sacred emotions, and a sacred body. I created consistent spiritual practices that helped me to stay grounded in the forces of love and gratitude, and I developed a sacred relationship with myself. I began to heal from the inside out, and I learned that the single most important relationship that we will ever have in this world is the one that we have with ourselves, and also the relationship that we have with God. I learned Reiki, shamanic healing, and many other forms of energy healing that not only deepened my relationship with Spirit, they helped me to awaken to the great Light of life. I understand now that that Light was always there with me, it was within me the whole time, but I had only turned a blind eye to it and had forgotten how to see it. The healing of my physical body quickly followed my mental, emotional and spiritual transformations. Within a year I was off of almost all medications, and had healed nearly all of the dis-ease that had plagued my physical body. I repeated scans of my cervical spine a few years later and found that my spine had healed itself perfectly without any medical intervention, it was as if it had never even happened. My healing journey was not easy, but it has been the greatest teacher on my path and it has served as the catalyst and training ground for my life purpose. I would not change any of the things that I have gone through because each of those experiences has made me the person that I am today. The journey of healing my own body, mind, emotions and spirit has made me a great helper, healer and teacher for others. I can relate personally to the suffering of others, and have great empathy for the many difficult and challenging places that our path can sometimes take us. Healing is a complicated journey that involves many, many different factors. There is no one healing method or practice that works the same for each person; healing is not a one size fits all model. The most important thing that my own healing journey has taught me is that we are all capable of incredible healing and miracles when we embrace the lessons of our experiences, and when we truly accept and believe in our own greatness. Miracles are not only possible, they are our God-given birthright. Our greatest transformation begins the moment that we remember that the Light and Love of the Creator is not something that is separate from us; it is the essence that lives in the Heart of each and every living thing on this sacred, blessed Earth. Restoring a true sense of hope, health and happiness in the lives of others. Facilitating relief and healing for physical, mental, emotional and spiritual suffering. Teaching others the tools to not only facilitate healing for their own lives, but also to maintain good health, happiness and wholeness. Helping people to remember how wonderful, beautiful, magical and powerful they truly are.
Overview
30 similar jobs done near you
Payment methods
Cash, Credit card, PayPal, Square cash app, Venmo
Top pro status
Top Pros are among the highest-rated, most popular professionals on Thumbtack.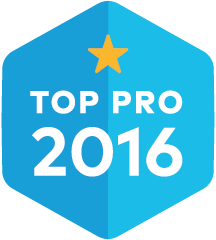 Jul - Dec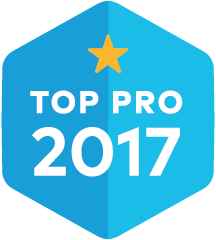 All year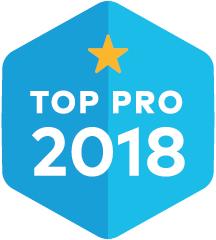 All year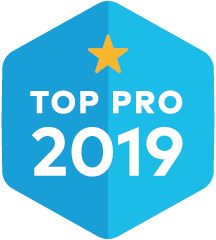 All year
Featured Projects
13 photos
Reviews
Customers rated this pro highly for work quality, professionalism, and responsiveness.
Exceptional 5.0
146 reviews
Read reviews that mention:
---
Spiritual Counseling
Nicole is absolutely wonderful. I felt myself easily opening up to her, ready to let whatever
healing
hand and light she has to offer in. Her space is clean, peaceful, and well-equipped. I truly felt comfortable right away. After talking with her about some inner demons I'm facing, she suggested a ritual that has left me feeling lighter, more productive, and generally happier. I love the
healing
she is capable of and I cannot wait to book my next session. Thank you, Nicole!
Reiki Lessons
I had an amazing experience with Nicole. I've only had one training so far but I'm now able to soothe and
heal
myself and also my loved ones. The moment I saw her I could tell she's a compassionate, kind and loving healer. I feel so blessed to have met her and will continue my training with her.
Alternative Healing
She is really good! As she was performing the Ricci
healing
treatment on me she was touching my feet and I swear I thought someone was touching my head. I felt a great energy going through my head. And I was congested for a long time and I thought that was the allergy. After she did the
healing
treatment all the congestion was gone. My nanny passed away and I felt her soul was haunted our house not in a bad way but I felt she was stuck. Nicole gave me a prayer to help her pass and showed me how to burn salt to cleanse our house from any bad energy. And that did really work. After about two weeks I received a phone call from my nanny's best friend telling me that my nanny's family finely had received her ashes after a long struggle. I feel lighter, not congested and best of all I don't feel that heavy energy in my house anymore. I am grateful & thankful.
Alternative Healing
Nicole is a very skilled practitioner, compassionate and well versed in various energy
healings
in addition to Reiki. I felt a significant improvement after one session.
Alternative Healing
Nicole was amazing. I had an immediate response from the
healing
session that left me feeling very grounded. She allowed for my soul to do some
healing
. Thank you Nicole for the experience. It was very nurturing and exactly what I needed. I will be back.
FAQs
What should the customer know about your pricing (e.g., discounts, fees)?

I believe in making healing accessible to people. A sliding scale fee is offered upon request for all services to ensure financial accessibility. Sessions are offered for either 60 or 90 minutes - longer sessions are also available upon request. Additional fees apply for home visits. This is only a partial list of services. For a full listing of services with detailed descriptions, please visit my website. Multiple modalities may be combined within one visit per client request.

What is your typical process for working with a new customer?

I have an extensive intake process and spend a great deal of time talking with my clients. It is important to me to fully understand the challenges that my clients are facing in order to help them uncover the root cause of their problems. Processing the origin of suffering is an important part of the healing process. I believe that the most important thing that I can do for my clients and students is to teach them how they can also help themselves, and how they can help facilitate healing in their own lives each and every day.

What education and/or training do you have that relates to your work?

I have been ranked as the #1 Reiki Master by Thumbtack for 2015-2019. I maintain a successful healing and teaching practice, and have had extensive training in a number of different healing modalities. I currently hold certifications and have completed trainings for the following: Reiki Master Teacher 6th Degree, Oncology Reiki Practitioner Levels I & II, Reiki Phowa Master Teacher, Akashic Reiki Practitioner, Planetary Reiki, Reiki for Kids, Shamanic Healing, Shamanic Reiki, Soul Retrieval, Crystal Singing Bowls, Tuning Fork Therapy, Ayurvedic Head Massage, Reflexology, Aromatherapy, Crystal Healing, and Pranic Healing. This is only a partial list of the trainings that I have completed. For a full list of professional certifications please visit my website.