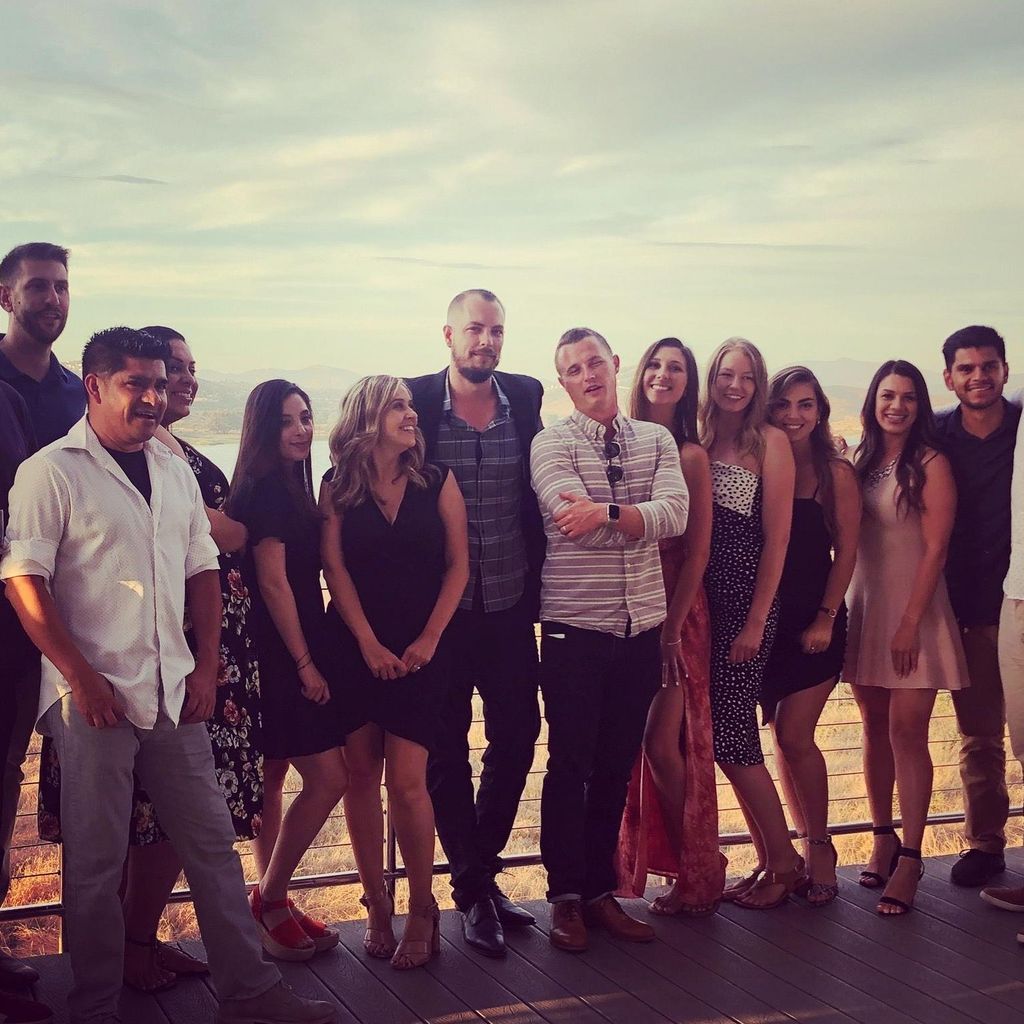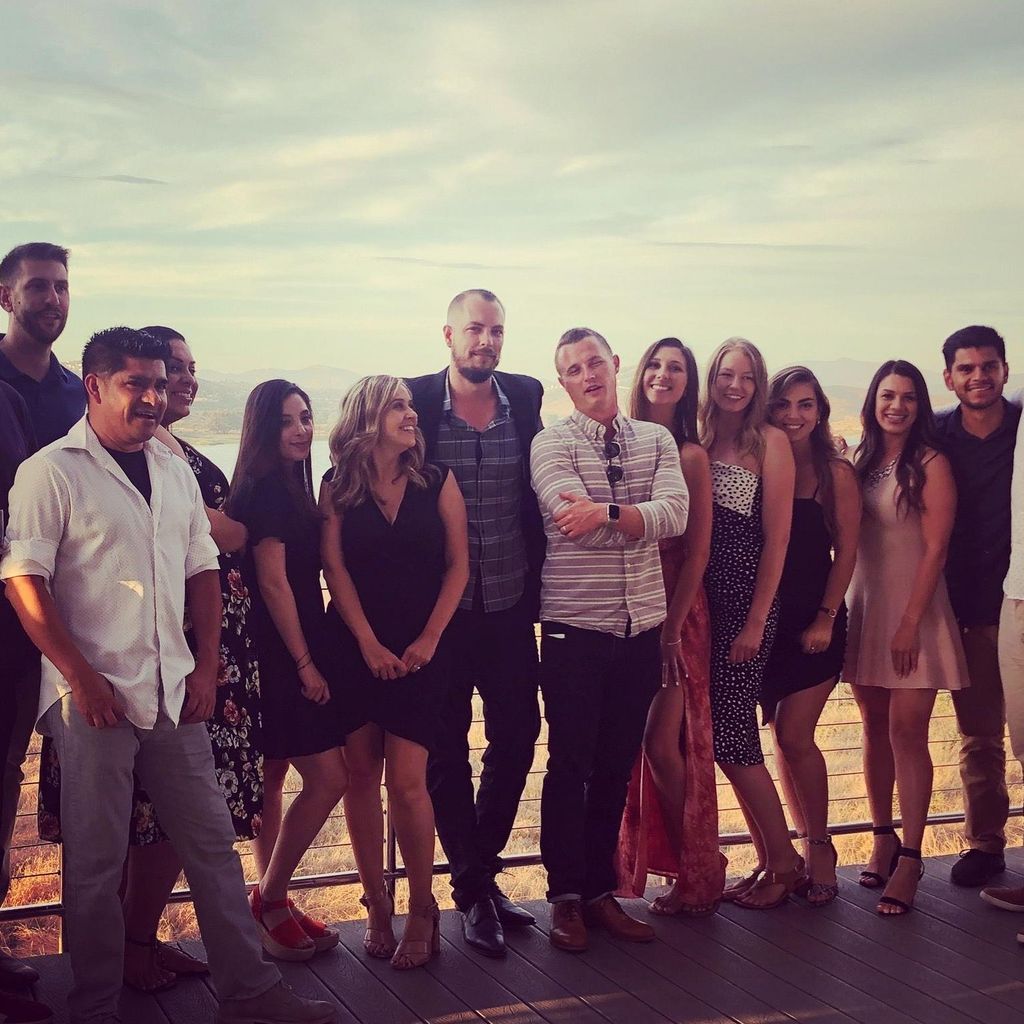 Introduction:
Property Management has for too long been a black box with a lack of transparency and always "one size fits all." If you value options, fair pricing and transparent operations, we are the company for you. We offer property management a la carte: You can having RentalWatch™, our ongoing property managment service suite, choice of our TenantMatch™ tenant placement services or both. And all of our services are on a Month-To-Month Agreement—if plans change (or we don't perform as you would like) you can cancel anytime. We believe in different, in new and always in better. When you talk to our competitors, you will find they fall into 2 categories: 1. Traditional Property Managers, innovative in 1990, but they haven't updated their offerings since long before you first held an IPhone. Now, where they excel is deep, thorough understanding of how to effectively manage a property through turbulent waters—which is truly worth its weight in gold when something goes wrong. But, the rest of the time, modern technology has left them behind. 2. Techno-Real Estate Property Managers. These folks will wow you with automation, dashboards and algorithms. But, they lack the real world knowledge of how to actually produce effective results for their clients, especially in the times real estate gets hairy. You can automate a lot, but as of now, there is no substitute for actual human experience—especially in something as tricky as real estate. Now both will tell you you can't do it with the other's philosophy. To us, you need a little bit of both. That's where our strategy comes in. We combine real world, serious, longterm property management knowledge (having solved lots of headaches, and suffered the cuts and bruises to prove it—real and figurative) with automation in all the right places. We don't need to rebuild Apple to offer cutting edge offerings, we just know what to look for and how to integrate it. We all know that a machine can't do everything, but they sure as heck are better than people at many things—we look for the intersection there and exploit it for the benefit of our clients' experiences and their wallets. The reality here is that we are not for everyone, and we may not be for you—we are the first to admit we are not perfect, but if you give us a shot, you will find a company of honest, experienced smart people leveraging technology to perform great today and even better tomorrow. If that sounds like something you would like to explore—we would love to have a no-pressure chat, learn about what you are looking for, explain what we do and see if we are a good fit. If you would like to see a little more in-depth break down of our services, that is below and also available on our website. Otherwise, drop us a line and let's chat. Services Breakdown: RentalWatch™ is what you need every month, when a tenant is in place and we have 2 options: RentalWatch Xpress™ & RentalWatch Premier™ RentalWatch Xpress™ Includes: -No Longterm Contracts We believe in earning our fees month after month, which is why we always operate on a month to month agreement. If your goals change or if you are not happy, you can cancel anytime. -Owner Portal & Tenant Portal Both you and your tenants will have an online portal—yours, where you can store documents, make contributions and keep track of your property. Your tenant's portal will allow them to make payments, and submit work orders and receive and send documents. -Rent Collection We collect the rent from the tenants either via their portal (about 90% of our tenants pay online) or via mail or in person, and then we direct deposit those funds into your bank account every month right on schedule. -Accounting, Bookkeeping & Monthly Financial Reporting We collect the funds, track them, reconcile them and then provide monthly financial reporting in the form of a financial statement (just like you get from your bank) showing beginning balance, cash in, cash out and ending balance every month. If you want more in-depth reporting, we can do that too. -Annual Tax Packet Every year we assemble a complete tax packet—everything you need to give to your accountant—1099, Cash Flow, Annual Statement, Expense Register and copies of all invoices paid on the property. Everything you need to get the taxes related to this property complete. -Bill Pay This one is as simple as it sounds. Out of the rental funds, we can pay all the bills associated with the property and then send the remaining balance over to you. Or, if you would prefer to keep this process in house for things like property taxes, HOA fees, property insurance, your mortgage—no problem, we will send you the rent and you can pay it yourself. -24/7 Maintenance Oversight Be it New Years Eve or just any Tuesday at noon—we are on hand to receive the maintenance requests from your tenant, use judgement, take action and keep your property protected and secure. -Lease Enforcement & Tenant Management There is a contract for a reason—we will enforce the lease with the tenants—be it late rent payments, a pet that they were not authorized to own, or them being less than stellar neighbors. We will communicate with your tenants, serve any necessary legal notices and manage the process from start to finish. All of this for just $79/mo. __________________________ RentalWatch Premier™ Includes all of RentalWatch Xpress™ and: -Dedicated Account Representative Have a dedicated account representative who monitors your goals, always is the one you speaks to and is regularly evaluating your property's success and making changes as necessary. We all like to have a single point of contact—be it the person at the restaurant who knows exactly how you like your meal, to the bank teller who always speeds you along. Now have white glove service for your property needs as well. -Annual Inspections A complete detailed inspection, an easy to understand report with photos. The reality is that things happen in your property and we can't always count on the tenants to let us know. This helps you manage risk, do the right thing for the occupants and keep your property in tip top shape. While included once per year in RentalWatch Premier™ this can also be elected any time for a one time charge of $79 for RentalWatch Xpress™. All of this for just $119/mo —————————————————- TenantMatch™ 2 Options as well: TenantMatch Premier™ and TenantMatch™ Xpress Both will find you a tenant in approximately 3 weeks, and we only collect our fee when we get a lease signed with a qualified tenant, not a moment sooner. TenantMatch Premier™ "The best tenant placement in the industry, hands down..." 1. Rental Price Analysis - Anyone who tells you they know exactly what your property will rent for is blowing smoke. We have done more than 1000 tenant placements and the reality is that it is as much science as art. We start with a detailed, location specific analysis of similar properties in your area. Then we do an inspection and go over the intangible items and select with your input the price to start. From there, we track the data, discuss with you and make adjustments up or down as necessary to get you a tenant at the right price fast. 2. Habitability Inspection We call it the "Need to Have, Nice to Have" Inspection—we will inspect your property, with a full inspection report including photos showing the "Need to Have" legal safety and habitability requirements as well as insight into all of the "Nice to Have" items—things like touch up paint that will help your home rent faster for a higher rental rate. The Need to Have Items are non-negotiable, the Nice to Have are up to you. 3. Property Preparation—Project Management After we have completed the "Need to Have, Nice to Have" Inspection, we will go over the list with you. You will help us determine what you want done. Once we have the punch list, we will gather the vendors, get the estimates, get your approval and then keep the crew on time, on budget and on task to get your property prepared in record time at fair prices. 4. Professional Marketing - Video, Photography, 3D Virtual Tour When you choose our TenantMatch Premier™ Service, we pull out all the stops on marketing. It isn't enough for your property to be good enough. It needs to stand out. The best way to do that is top shelf the marketing. We bring in our marketing team, they do professional photography, video, a 3D virtual tour. When you show your friends your rental listing, they will think you're selling the place for $2,000,000. 5. Listing Syndication to Dozens of Websites Once we have your marketing materials, we use a syndication platform to get your listing out to dozens of websites, all the big ones—Zillow, Trulia, Realtor.com, Zumper, Hotpads...and tons of little sites as well. Your property won't only be easy to find, it will be hard to miss. 6. 24/7 AI Supported Scheduling When your property is listed online, tenants will start reaching out to schedule a showing. At most companies, they are going to be waiting for a call back from a busy manager whenever they have time during tomorrow's business hours. For us, whether they reach out during business hours, on the weekend, or during the fireworks on 4th of July, they will be immediately responded to and prompted to schedule a showing. 24/7 365. 7. In Person, Agent Supervised Showings With our TenantMatch Premier™ Service, your leasing agent will be available mornings, workdays, evenings and weekends to be onsite for all showings—letting the prospective tenant in, answering their questions, explaining the area and the amenities, and supervising the property and of course securing it when they leave. Face to face contact seems a bit old school, but we believe in the value of in person relationships and security. 8. Applicant Screening - Credit & Background Check, Income Verification Having a well qualified tenant in your property is the difference between stress free income and high stress investment property nightmares. We make sure that your tenants are well qualified every time and you always know who is renting your home. For TenantMatch Premier™ we go one step deeper and even contact their employer and previous landlord for extra piece of mind. 9. Lease Preparation & Execution Whatever the lease says, we have to do. So, a real estate pro makes all the difference. You have your licensed REALTOR® leasing agent, an expert, preparing a vetted lease and then coordinating with your tenants to get it signed and complete. 10. Payment Receipt & Processing At the time of signing the lease, your new tenants will bring 1 month's rent and their security deposit as payment to secure the property. We will receive it, handle the accounting, then take out our tenant placement fee and send the rest of the funds to you. 11. Key Handoff & Pre-Move In Inspection Once the property is filled and your tenants have paid, signed the lease and are ready to move in, we perform a Pre-Move In inspection to record the state of the property immediately prior to occupancy so that way when they move out we will be able to accurately and quickly get their security deposit assessed, deducted and returned. After that, we hand off the keys and the tenant moves in. 12. 2 Year Tenant Placement Guarantee One of the greatest perks of our TenantMatch Premier™ program, when we place a tenant with TenantMatch Premier™ and you retain us to manage the property with any RentalWatch™ service, if for any reason that tenant was to leave during the first 12 months, we would find you a new tenant again free of charge. If for any reason that tenant was to leave in the second 12 month period, we would do the entire thing again for 1/2 price. All this for a one time fee (when we place a tenant): 1 Month's Rent ———————————————— TenantMatch Xpress™ "A great offering for those who like to be involved to limit costs, but still want the pros to get a tenant in their rental fast..." Everything you just saw from TenantMatch Premier™ with a couple changes: 1. Rental Price Analysis - (Same as A 2. bove) 2. Habitability Inspection - (Same as Above) 3. Property Preparation—Owner Operated This is for the handy owners who like to get the work done themselves. After we have completed the "Need to Have, Nice to Have" Inspection, we will go over the list with you. Then you take care of gathering the vendors and completing the work, then hand it back over to us when it is rent ready. 4. Industry Standard Marketing Instead of the top-shelf, standout marketing of TenantMatch Premier™ here we use high quality photos—the right angles, right lighting and lots of practice to get your home looking at least as good as your neighbor's, and almost always better. 5. Listing Syndication to Dozens of Websites (Same as Above) 6. 24/7 AI Supported Scheduling (Same as Above) 7. Self-Guided Showings & Remote Access Lock Box In the event that you select our TenantMatch Xpress™ tenant placement service, your tenants will schedule a self-guided showing, where they will have a one time access code to the onsite lockbox allowing them to visit the property alone. We know when they go in, when they come out, just don't have a person watching them when their inside like with the TenantMatch Premier™ option. We use the most secure lockbox system in the industry—if they want to see the property, they must take a selfie, as well as a photo of their ID—the software verifies the ID and the Selfie are the same person, and it also gets their credit card info...just in case. 8. Applicant Screening - Credit & Background Check, Income Verification (Same as Above) 9. Lease Preparation & Execution (Same as Above) 10. Payment Receipt & Processing (Same as Above) 11. Key Handoff & Pre-Move In Inspection (Same as Above) **Note** TenantMatch Xpress™ does not come with a 2 Year Guarantee All this for a one time fee (when we place a tenant): $1195
Currently a top pro
Top Pros are among the highest-rated, most popular professionals on Thumbtack.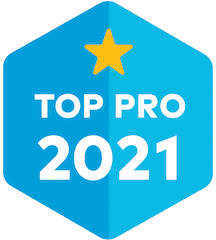 Current Top Pro
Featured Projects
6 photos
Reviews
Customers rated this pro highly for professionalism, responsiveness, and punctuality.
Exceptional 5.0
13 reviews
Read reviews that mention:
---
I am so happy that I chose Tenant Planet and so lucky to work with Oz. We just completed a new addition to our
property
and needed someone reputable to find us a tenant and
manage
it for us. Oz did such a wonderful job. We got an excellent tenant very quickly, and they have been wonderful tenants. I would recommend Tenant Planet and Oz to anyone out there looking for
Property
Management
.
I'm writing this review for others contemplating using Tenant Planet for
property
management
services. Don't hesitate to do business with leasing agent Oz Blake. Oz was very attentive, ensuring not only my questions or concerns were quickly addressed, but also, he quickly responded to any tenant requests. It was a pleasure working with Oz, pictures of my
property
were taken immediately, with my
property
being listed within a day. Great tenants were found within a few weeks. I have other properties that I will eventually bring over to Tenant Planet because of the superior service I experienced with Oz Blake. Besides the fantastic and exceptional service from Oz, Tenant Planet's business model is awesome. I was skeptical at first, but it's well worth the money when you consider the amount of services you are getting. Their model encourages prospective tenants to apply because there is no application fee. Oz handled EVERYTHING! This saved me a lot of time from screening tenants, showing the
property
, answering questions, and meeting with service contractors. The cost ends up being much less than paying a percentage of your rental income each month. It's a great value! Give them a try, you'll be glad you did.
Property Management
Alaina has been great to work with, though she is very busy. All Tenant Planet's contractors have been very impressive and very easy to work with. Still waiting on quotes for various Projects to fix up my Rental before we put on the market to rent it.
This company is great! Alaina showed me a
property
and did a great job communicating and confirming the showing. This process can be stressful so I appreciated the transparency and the follow up after the showing.
I have known Alaina for a very long time and have worked with her in the past. She is very attentive and detail oriented. I recommend if you have any rental
properties
to give her a call and see how she can help you out! Tenant Planet is a great company and the entire staff does a great job.
Credentials
Business Verified
Tenant Planet Inc. verified
Background Check
Parker Cox
FAQs
What should the customer know about your pricing (e.g., discounts, fees)?

Our pricing is a "a la carte" service, meaning you pay for what you need. We offer ongoing property managment for a flat fee of $79 a month! With our RentalWatch™ program. When you need tenant placement we offer our TenantMatch™ for only one month's rent with an average days on market of just under 3 weeks.

What is your typical process for working with a new customer?

Step 1. Communication: needs assessment, property/investment analysis, strategy planning Step 2. Proposal: breakdown of needs, opportunities and action plan for consideration and adoption by client Step 3. We jump into action.

What education and/or training do you have that relates to your work?

Broker's License, Real Estate Sales Agent Licensed Leasing Team Continuing education coursework