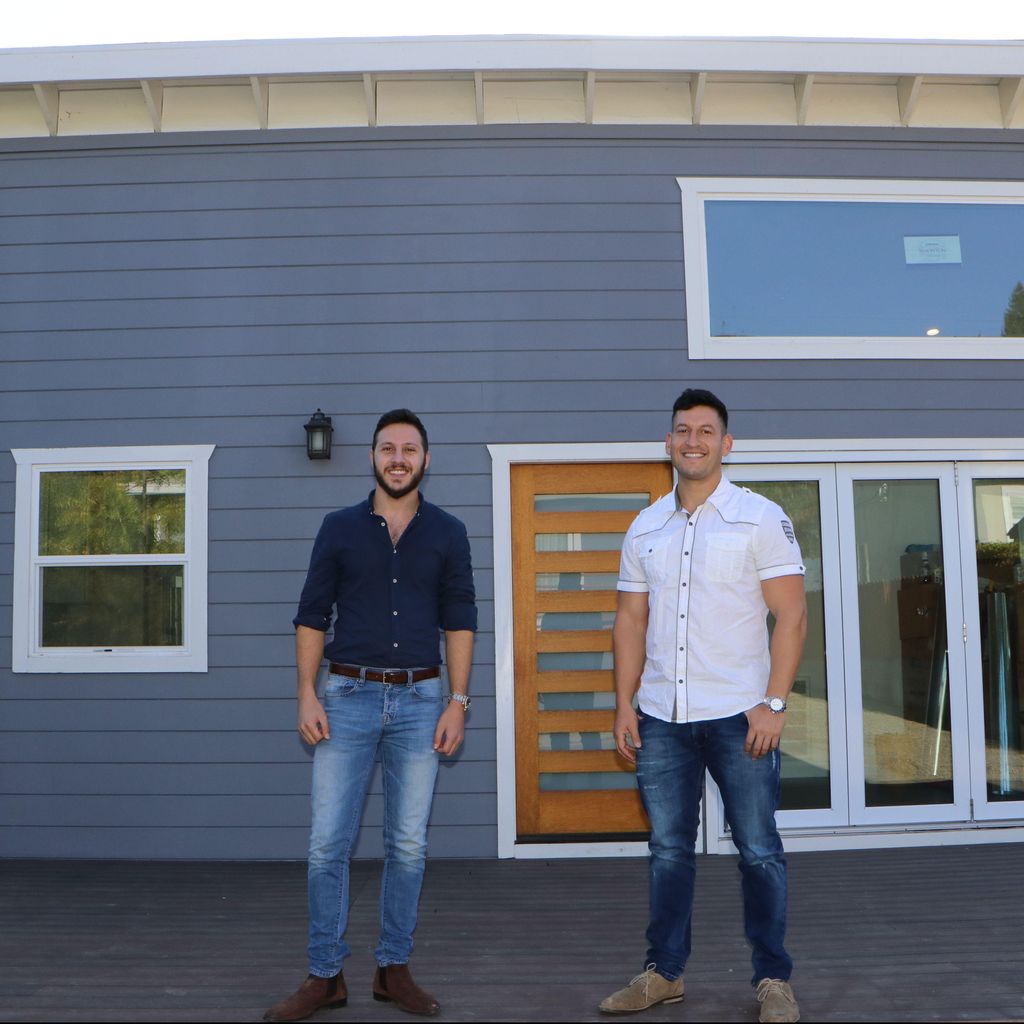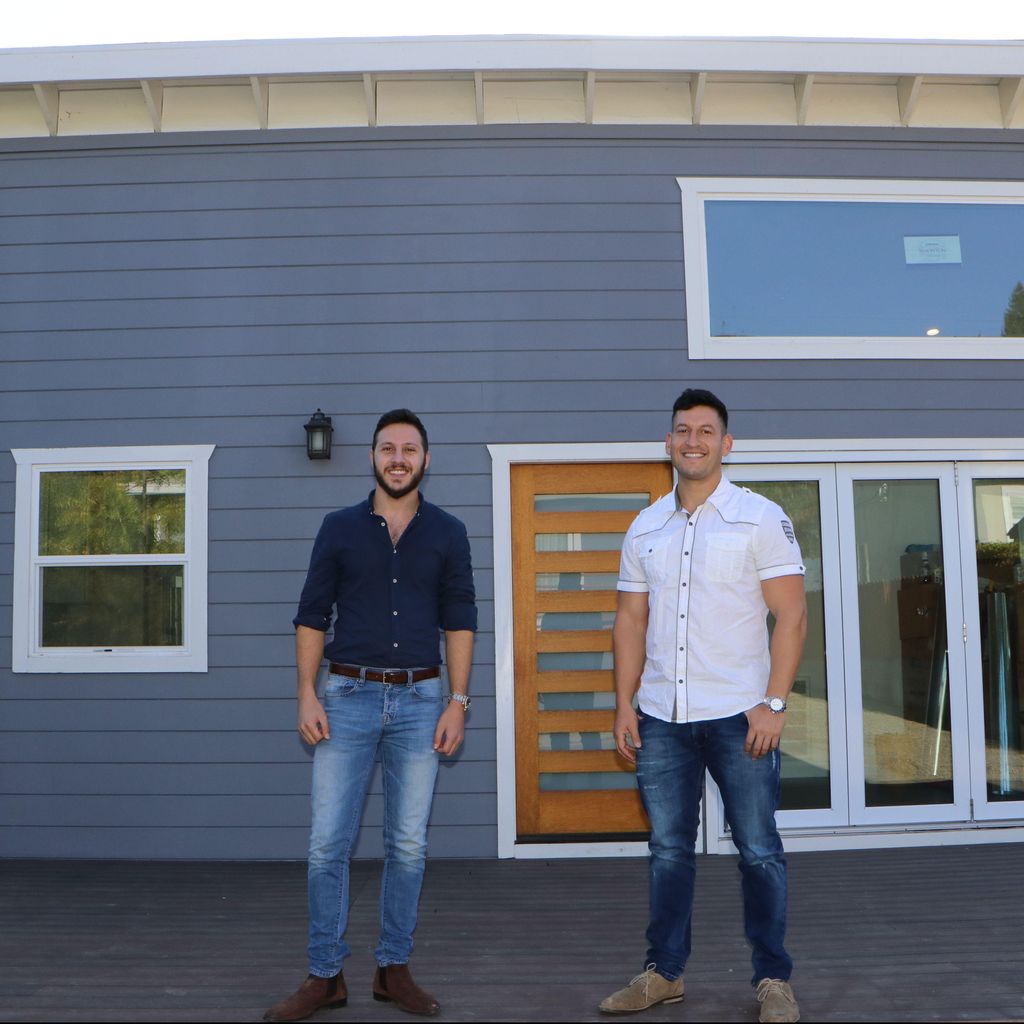 ---
It's free with no obligation to hire
Introduction:
We strive for perfection! There are many companies in the Bay Area that do home remodeling, but we are number one! Our main goal is to make the customer happy! Before, during, and after the work is completed, we are there for you and help you 100% of the time! Remodeling homes is a form of art! It is taking a house or part of a house and making it new and beautiful! Nowadays, there are so many options with making all parts of your home thrive with individuality and making it all your own and for us to do that for you is what we enjoy the most. We love to see our customers happy, and everyone of them is! We take pride in making sure our customers are the happiest they can be!
Overview
Hired 83 times

License verified

Background checked

5 employees

20 years in business
Top Pro status
Top Pros are among the highest-rated, most popular professionals on Thumbtack.
Jan - Jun

Jul - Dec
Featured Projects
Rooftop Deck

Approx. $25000

ADU Accessory Dwelling Unit

Approx. $175000
Photos and Videos
212 photos
Reviews
Customers rated this pro highly for

work quality

,

punctuality

, and

value

.
Jay J.

Home Remodeling

We hired GMBC to remodel our kitchen, 2 bathrooms and a master closet. We interviewed 6 other contractors before we chose GMBC. What sold us was how easy it was to talk to Eli. He was always open to our ideas and also offered his input without being too pushy. After we chose GMBC, Eli drafted a statement of work that broke down the job according to room. After a couple of adjustments, we were ready to begin. Although the end result was fantastic, getting there was a bit tough at times. Like most renovations, we experienced a number of delays and setbacks. We were told the job would take 6-8 weeks but it actually took 4 months. A lot of the directions or requests we were giving to Eli weren't being communicated to the crews, so things wouldn't be done correctly and had to be redone. Sometimes they would need items that weren't communicated to us until we checked in asking why something wasn't done as scheduled. Inspections took a few rounds that dragged on for over a month. Some of the delays may have been our fault - we probably could've made things easier by hiring an architect to draw up detailed plans of everything; locations of outlets, lights, switches, fixtures, etc. But for the most part, the biggest issue seems to be a lack of communication/project management. GMBC uses different teams of people to do specific jobs and sometimes we felt they weren't on the same page. Fortunately, we happened to be living downstairs during the remodeling, which allowed us to survey the work at the end of each day and catch certain things before they went too far in the wrong direction. Not sure how much more difficult it would've been if we hadn't been there. Also, we had mentioned to Eli this was our first remodel so advice and communication was pretty key for us since we had no idea what was expected. That said, Eli and his crew were always courteous, positive, and obliged to make corrections whenever requested; a huge plus. The foreman, Armando, was great. When he was onsite, things always went smoothly. Their tiler was exceptional as well. He went above and beyond with some complicated tiles, and did an incredible job. We get so many compliments on our tile work. All in all, we couldn't be happier with the results. The quality of work is great and our home looks amazing. Everybody came together to make our vision a reality.

Aaron h.

Home Remodeling

Our project was a remodel of a bathroom and living room and a one bedroom addition to our house. GMBC finished the job for the cost they said they would. But to stay within a low budget, they hired some unskilled labor who are often left on the jobsite unsupervised. They also really struggled with the permitting and passing inspections. The result was errors, rework, and a lengthy project schedule. The good news is that Eli is honest and didn't charge us for any rework and the crews are nice and he threw in a free closet add-on. However, the project was supposed to last 4-5 months, but instead it lasted 7 months. I had to take time off of work on several occasions to make sure that inspections were passed, that workers showed up, that work was done properly, and that the correct information was passed from Eli to the crews. For example, the rough opening sizes of the doors and windows didn't get passed onto the crews despite my several emails to Eli on the subject. Luckily I measured all the door and window frames and realized they were wrong and let the crews and Eli know. This would have been a very costly mistake if not caught right away. There were several other examples like this. However, Eli is responsive and was willing to take action to make sure errors were fixed. I just wished the errors didn't happen in the first place. Continuity on the project was a big deal. There were 4 different electricians who didn't know what the others had done, 3 different supervisors, and several different day to day guys. Overall, the job was done and we're mostly happy with it. The stucco, tile and painters were pretty good. But the process was a mess. They failed most inspections the first time and several inspections took multiple tries. If you hire these guys, you'll get a good deal and a pretty good end result, but you'll need to stay on top of their work and frequently be onsite to monitor their work.

GMBC Construction Inc.'s reply

Hi Aaron, Thank you for leaving your feedback. My team and I enjoyed working with you on the job. You had told me initially that you were going to be the architect and manage certain parts of the job, which I don't do normally but made an exception for you, since as a design professional, I normally do all that myself, yet you decided you did not want to use me for that because you wanted to take that on and save as much money as you can. Armando was the only Forman on your job, and me and him worked closely together throughout the project. You might have spoken to some of the workers, which I never recommend to my clients. At the beginning of the job I always say that the client can speak as much as they want to Armando and myself. A project like yours is a 6 month project, which you asked me to do in 4. It was remodeling some of your existing house and an addition which had some special requirements like the roof. When you asked me if we can do it in 4, I said we will try and do our best, but it was unlikely from the beginning because of the type of job it was. Again, we really do thank you for leaving your feedback as it does help us improve in the future and really shows other people what jobs are really like. Feel free to reach out if you need anything at all 650-810-6710!

Lisa D.

Home Remodeling

Thank You, Eli, Armando, and crew, for completing the construction and remodeling of the garage space for a game room, bathroom with toilet, shower and sink, and a wet bar. Your work is outstanding and your contract services were both fair and affordable for me as a first-time homeowner. This was not an easy project and required additional unexpected improvements as required by the Daly City Construction Permit Codes. My house belonged to my Grandma and there were many required changes before the construction was completed: pipe and sewer improvements, earthquake-seismic foundation enforcements, structural improvements, reconfiguring the garage door for code compliance, and other issues. This project started in 2018 and has just completed final inspection from the City of Daly City, I owe a debt of gratitude to GMBC for their patience and professionalism. Throughout this process, GMBC would communicate and discuss additional costs before he did anything. Eli gave me the assurance that everything will be worked out and in compliance with the City of Daly City. He was right and I am so grateful. I would hire GMBC Construction in a heartbeat. Thank you, Eli, Armando, and crew.

Rupeet M.

General Contracting

Eli was tasked to upgrade our bathroom and add a room extension for a walk in closet. He promised that work will finish close to the time when our baby arrives (beginning of July due date) but they did not start until June 20th and work wasn't done until our baby was 4 months. I'm surprised that people commented their 3 bedroom addition was done in 3 months. Our 1 bedroom, walk in closet, bathroom remodel, and two additional closet upgrades in 2 other bedrooms (no new construction, just adding shelves) was done in over 4 months. We were displaced with a newborn for that long and no courtesy/empathy was shown. The quality of work was okay level (lower value than the money spent) but the journey was very painful. Eli never wrote anything down and kept his minimalistic 2 page contract vague and open to interpretation. While signing the contact we thought he will elaborate on more detail but that never happened. Finally when the job started we sat down and put some deadlines on paper. The deadline to finish was August 5. However, August 15 came and still bare crooked walls in the master bedroom, master bath torn apart, and a dysfunctional closet upgrade in our son's room. At that point we fired the foreman because he was extremely inefficiently and Eli brought in another team who kept saying oh 2 more weeks. Those 2 more weeks became more than two more months. Key things that we disliked and tried to address many times: 1. Eli tried to keep things in his memory and based on that he argued with us all throughout projects. We suggested he keep notes at least on our project but he never did. 2. His crew was kind and considerate but he has no connection with them. He'd find out about things gone wrong, missing etc much after they happened. 3. After delaying our project for 3x the promised time, he tried to cut corners in both time and money and leave it half way saying that it is not in contract (even though it was) without even reading the contract. 4. He would argue with me on menial things like paint etc. He also fired the electrician who was one of better people on his team, possibly because the electrician try to save us money by not doing doing the unnecessary panel upgrade. 5. His architect made several mistakes. Infact, one big mistake still exists in our house and was never accepted/corrected by Eli. 6. When tasked with something even marginally challenging, he just refused to accept it was in the contract and wanted to tag on additional charge. As an example, he tagged on additional $2000 for tiling the bathroom walls because he said standard is to tile only the shower and not the walls. Had he talked to us about that detail in the beginning, we'd have clarified that. When we wanted to install a glass door in the shower, his crew couldn't handle and he wanted to charge extra because his crew would typically install the cheap plastic shower door outside the shower and glass door install would cost extra. Finally we got another contractor to install that door without any credit from Eli. In the end we decided to bite the bullet on all the additional costs, get it done, and get our life back. All in all, we will not recommend Eli to anyone.

GMBC Construction Inc.'s reply

Rupeet, I am sorry you did not enjoy your experience. One of my goals is to make sure all my clients are happy and satisfied, which throughout the job was my impression from you. The job was extended by 6 weeks because you changed the plans over 30 times and you were not charged a penny any of those times. The deadline would have been met if it were not for all these little changes that take a lot of time, and required quite a few trips to the city as well, which again came at no charge to you. In the beginning you had asked me if it was possible to take 2 months, and I told you clearly that it takes between 3 and 4 months, and with all your changes and going back and forth, it was bound to take longer then that. 1. We had a detailed list from the beginning of the project, and you added things to that list daily, which was always added. 2. I do hire only kind and considerate people, thank you. When you go straight to the crew, when it was made clear in the beginning to come to me with any changes, then yes, sometimes things are not clear, because the crew calls me confused as to why you have told them to change something and I did not say anything. 3. I do not know anything that you are referring to, as we have completed and went beyond for your entire project, never cutting corners in time or money, even though we went over in both because of all the changes you and your wife wanted to make. 4. You still do need a panel upgrade, you had man shortages in your house that we fixed for free, when you should have been charged. Any time you add on to a property, more electric is being used, which means the panel should be upgraded, if needed. The electrician was not on time and delaying the job, so I replaced him to keep you happy, which I do for all my clients. 5. My engineer is a top of the line professional who does many jobs for me and I have never heard one complaint from anyone, and I have never been turned away from a city because of any mistakes. I am sorry he could not keep up with your 30 plus change orders that he did for you for no extra charge. 6. Any time you have custom in a home it is extra. Tiling a bathroom is extra that cost me $2000 which is why I charged you that amount. You wanted a lot of custom things that you left out when we signed a contract and only started to tell me as the job was being completed. To tile bathroom walls would usually be a $4000 charge, so I am still confused as to why you are not happy with the price you paid, which at the time you were happy about and even more happy when you saw how the bathroom came out. A frameless shower glass is always done by professional because it is a custom order, so of course I was not going to have my guys do that. You asked me to recommend a company that would do it for you, and I did, which you happily accepted and thanked me for. I am still a bit confused reading this post because it seemed that you were happy throughout the entire project and knowing that it was delayed because of all your changes. I am sorry you did not enjoy but my priority is to make sure all my clients are happy and satisfied, which again, you told me many times throughout the project that you were. Best, Eli

Susan M.

We got our 3 bathrooms remodeled and we extended our kitchen and Eli was great. He came with the architect right away to do the layout of our new kitchen and they submitted them to the city and got permits within a week from when we signed. Less then 3 months later, we have 3 new bathrooms and a huge new kitchen and it is perfection. We are so happy and thankful!
Credentials
License Type: B - General Building Contractor (CA)
FAQs
What should the customer know about your pricing (e.g., discounts, fees)?

Pricing varies based on size of the project and what materials are wanted. We sit with you and go through everything and make sure that everyone is happy and satisfied with the pricing.

What is your typical process for working with a new customer?

We come out to a potential client's home to give a completely free estimate and get to know each other while we are talking about the work and price. Once we get to know each other and establish that we will work well together, we then go on to signing a contract that makes both us and the customer equally happy. Then the job gets started and finished nice and quickly, all the while making sure the customer is satisfied as the job is being completed!

What education and/or training do you have that relates to your work?

I have been working in this field for over 10 years in many different parts of the country and have now settled in the Bay Area with my own company and cannot think of anything better to be doing then construction! It is a wonderful feeling when a job is completed and the customer is extremely satisfied with what has just been done to their home.