How much does a closet remodel cost?
The national average cost for a closet remodel is about $125 per linear foot. This makes the total cost about $3,000 to $5,000 for an average-sized closet. A small reach-in closet will cost less than a large walk-in closet. The total cost also depends on any add-ons for your revamp: storage systems, shelving, closet organizers, paint, lighting and decor all add to the final price tag.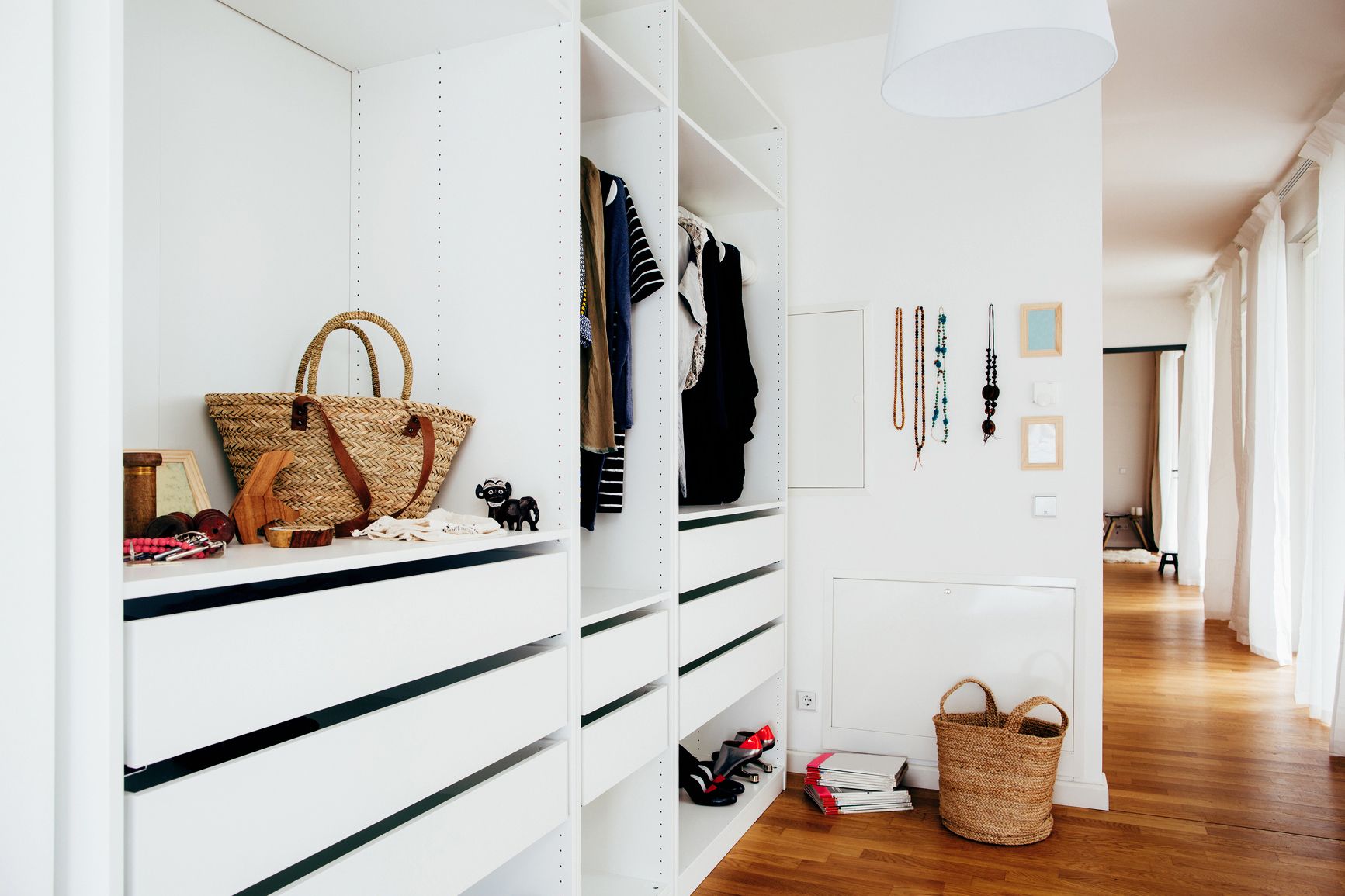 The truth is, most closets are boring holes in a wall with a shelf, a rod and no color or pizazz. This lack of organization and inadequate storage can lead to an unmanageable tangle of clothes, shoes, belts, purses and other accessories. It doesn't have to be that way: with a closet makeover, you can look into your perfectly organized wardrobe and quickly choose an outfit before heading off to conquer the world!
However, remodeling your closet involves much more than color coding your hangers and adding a few storage bins. You may need to hire one or more pros to help, from a professional organizer to design your space, to an electrician to install your new light fixtures.
Whether you're renovating the main closet in your bedroom to make room for more clothes, or sprucing up a pantry as part of a kitchen remodel, this guide will help you figure out what you need -- and what the total cost will be -- to revamp your closet.
What's in this cost guide?
How do I hire a closet remodeler?
Browse Thumbtack to find a professional organizer and a closet installer near you. When you reach out to your pro, make sure to know the linear feet of your closet so you can request an accurate free estimate.
Take pictures of your closet and the items in it so the pro can get an idea of the current state of your project as well as what will be involved in your closet makeover.