---
Specific behaviors to address
Introduction:
My name is Stacey. I own an operate Heavenly Hounds. I am my only employee, So it may take me a moment to get back to you, as I'm out there training dogs and taking phone calls in between.😁😁 Thank you in advance for your patience. Because of this unique approach on training dogs and their owners you will not receive this kind of training anywhere in the world. I am a Dog trainer, an Animal Behaviorists And a life coach. I'm usually in the office, Monday, Thursdays and Fridays, This is when I take most of my calls but do answer my phone while out training when I can. Is your dog running away when you open the door? Do you need puppy training? Is your dog chewing on everything and digging holes in the backyard? Does your dog jump on everybody? Plays too ruff? Biting, Aggressive towards other dogs? Aggressive to certain people? Food Aggression. Aggressive behavior modification. Separation Anxiety. Play Fetch, barking issues, fearfulness and more. Introducing dog to new household. Yard issues. Crate traing. Do you need a therapy dog? I got that too. All of these things can be fixed rather quickly with the proper training. I usually work in your home where the behavior starts as that is the best way to fix the problems quickly! Whatever the problem you have, I can fix it and your dog can be a heavenly hound too! No dog left behind. I train you And your dog so you can Handle these problems yourself in your home. Call me now, the longer you wait the greater the habit you create. So, let's get on it and get You back to living and enjoying your dog. I have been training dogs all my life, Literally. I am a Dog Trainer, an Animal Behaviorist and a Life Coach. These things work very well together because I am training the whole pack! My Mom trained dogs and that is what started me on this track. As an adult I opened a dog training facility and a wildlife refuge. I am also a Life Coach, helping people in a kinds of situations, succeed. Dog training and life coaching go together very well as I am training you as well as the dog. This is also very useful when training therapy and service dogs and can often help relieve some issues of the human as the training is therapeutic for you too. In my refuge I would get dogs that nobody wanted, hard to train or aggressive dogs and from the pound. I would rehabilitate them at my own cost. I was able to adopt every one of those dogs out to a loving home. I love a challenge. Because of this, I have worked with many different dogs in just about every situation you can imagine. I have worked with all kinds of breeds of dogs. From Chihuahua, Jack Russel, Dachshund to Great Dane, Roti, Pitbull, Mastiff, Chow, German Shepard, Jindo, Corgi, Frenchies, Ridgeback, Terriers, Mutipoo, Labradoodle, Golden doodle, Burna doodle, Malinois, Yorkie, Xoloitzcuintle, mexican hairless, Husky, Pomeranian, Pug, Bulldog, Shiba Inu, Beagle, Basset hound, Doberman, Cane Corso, Great Pyrenees, Boxer, Samoyed, Shar Pei, Cavalier King Charles, Bichon Frise, Havenese, Basenji, Grey hound, Weimaraner, Pekingese, Mimi Schnauzer, Akita, Alaskan Malamute, Eskimo to name a few. I have extensive back ground with hard to train dogs that have Behavioral issues. My techniques are somewhat similar to Cesar Milan. That way we can fast track you and your dog to becoming a team. I have studied many different styles in my life so I'm able to come up with a training technique and/or plan that will fit you and your dog to get the outcome we want. Every dog and situation are different, So I will customize your plan to fit your specific needs and goals. I travel to you. You're home is where the behavior is happening. It is best to address it there first. My territory ranges from San Jose, Milpitas, Santa Clara to Antioch. Brentwood, Fremont, Pleasanton, Discovery Bay, Oakley, Walnut creek, Dublin, Hayward, Union City, Hercules, Pinole, Tracy to Sacramento, Folsum, Roclin, Galt to Lodi, Stockton, Sonara, Angels camp, Modesto, Oakdale, Turlock to Merced and everything in between. We have recently added Monterey! Prices start at $120 for group classes but can range depending on location (because I have to travel to your location) and the behaviors we are dealing with is different for every family. The number of seesion can vary depending on the problems we are addressing so prices and number of session can differ widely. One last thing, Please click on dog training Not board and train or I won't be able to connect with you. And I DO want to talk to you. You may not actually need to pay for the large sum of boarding and training your dog after you take this class. And if you're not interested in my services after speaking to me then thumbtack has lots of great dog trainers to fit Every style and need. Just remember, like any service that you're looking for, be cautious and ask lots of questions And pay attention to their reviews.
Overview
5 similar jobs done near you
Payment methods
This pro accepts payments via Cash, Credit card, PayPal, Square cash app, and Venmo.
Top pro status
Top Pros are among the highest-rated, most popular professionals on Thumbtack.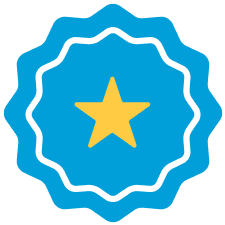 2019
Featured Projects
43 photos
Reviews
Customers rated this pro highly for work quality, professionalism, and responsiveness.
Read reviews that mention:
---
·
Hired on Thumbtack
Hired on Thumbtack
Stacey was amazing! We couldn't believe how fast our Duffie responded to her! She gave us brilliant information on how
dogs
behave and respond and what to do to
train
him for every situation! We highly recommend Stacey (Heavenly Hounds) if you need to
train
your
dog
or puppy quickly! Her online tutorials are so well put together and have so much valuable information! Well worth the price!!! Roger and Kathy Ludlow
Details: 0 - 6 months old • Small (16 - 25 lbs) • Private lessons • Puppy training • Digging • Chewing • Biting • Leash pulling • House training • My home, venue, etc.
·
Hired on Thumbtack
Hired on Thumbtack
Review Stacy is the real deal!!! She is a dog whisperer!!!!She is a blessing from God. I had a difficult Miniature Pinscher who was the boss. He would bite, bark uncontrollably 24/7, pee in crate and throughout the house. Not anymore. Stacy came over took control and did her thing and my
dog
is literally a well behaved
dog
. She
trained
our family to be pack leaders and visually showed us in our own home what to do in different situations. She is amazing. The best part is the price.. She is so worth more than what she charges… Stacy coming to your home is so convenient and she
trains
your
dog
in your
dogs
home which seems so much beneficial for the
dog
and us.. If you read this Stacy. Thank you so much. Your an angel..
Details: 0 - 6 months old • Extra Small (1 - 15 lbs) • Board and train at a facility • Puppy training • House training • Barking • My home, venue, etc. • At the pro's location
Heavenly Hounds's reply
😊 thank you!
·
Hired on Thumbtack
Hired on Thumbtack
Our first session with Stacey went incredibly well! She came with a wealth of knowledge and showed us how immediate an impact we can make with
training
our
dogs
according to her behaviorist style. We're very excited to have more sessions with her and have already seen great improvement and responsiveness from our
dogs
.
Details: 2 - 10 years old • Large (41 - 70 lbs) • Private lessons • Aggressive behavior modification • Barking • My home, venue, etc.
Heavenly Hounds's reply
Thank you! 😁
·
Hired on Thumbtack
Hired on Thumbtack
Stacey is an excellent
trainer
. She literally took command of Makai our 1.5 year old poodle/border collie
dog
within seconds of stepping into our home. In just one session, she taught us how to follow in her footsteps and take command of Makai showing him we are his pack leaders. My Mom and I got to practice reclaiming our territory (front door foyer, kitchen, couch, and bed). It was so gratifying and hopeful to see immediate results and a real confidence booster having clear instructions and concrete homework assignments. I really appreciated Stacey's approach which includes understanding why tone of voice, facial expression, and body language is essential in getting your
dog
to obey you. I'm also so grateful for her help in getting my mom and brother to better understand the necessity of boundaries for pups. Lastly, I felt safe enough to disclose in our preliminary call that I was feeling anxious about being exposed and criticized (clearly my own insecurities and pride). She reassured me and normalized my fears. I feel more empowered after our initial session and can already tell today's lesson will have ripple effects into other areas of my life. Thank you SO much Stacey!
Details: 1 - 2 years old • Medium (26 - 40 lbs) • Private lessons • General obedience training • Leash pulling • Barking • Digging • Chewing • My home, venue, etc.
Heavenly Hounds's reply
Thank you, so much! 😁
·
Hired on Thumbtack
Hired on Thumbtack
I cannot believe what a difference Stacey has made with my
dog
! I adopted a pittie mix and wasn't very optimistic that he'd change some of his bad behaviors. He was like a whole new
dog
after just one session! After one session: - he stopped reacting/barking at squirrels, cats, and really every little thing in the yard - he quit tripping me while I cook and sits outside of the kitchen until given permission to enter - he's stopped chewing up things around the house - he no longer gets in the garbage can or sprinkles trash around the kitchen - he went from hating his crate and howling in it, to now going in it on his own to relax - he only comes on the couch when invited and jumps on his designated blanket instead of running his muddy paws all over the couch - he sits on command and learns new instructions so much more easily - he stops in his tracks when I command him to not run off if he's in the yard without a leash After two sessions- our walks are FINALLY enjoyable: - he isn't lunging and growling at other dogs! - he sits and watches the neighborhood rather than trying to chase bikes, runners, cats, or other dogs - he isn't stopping to pee every 2 feet - we can actually walk without him stopping to sniff constantly - he's learning to sit each time I stop walking - we are both so much more relaxed Stacey is incredible. She clearly knows what she is doing and helps you understand what you need to change so your pet listens to you. She has so many resources available to you in addition to her in-person
training
. It's honestly so much easier than I thought it would be! As long as you follow her simple steps and remain consistent, you will see an immediate difference!
Details: 2 - 10 years old • Large (41 - 70 lbs) • Private lessons • General obedience training • Leash pulling • My home, venue, etc. • At the pro's location
Heavenly Hounds's reply
Thank you Tracy!😁
Credentials
Background Check
Stacey Ainslie