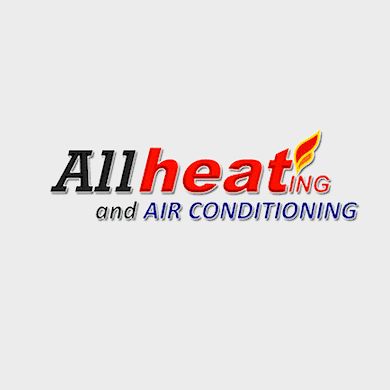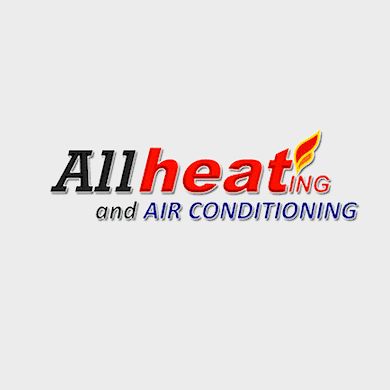 All Heating & Air Conditioning
---
Sorry this pro can't do your job, but we know other pros who can.
Introduction:
All Heating & Air Conditioning is proud to serve residential Heating, and Air Conditioning in the Bay area and surrounding. Our family-owned and -operated company is fully insured, bonded, and licensed and provide all of our technicians with fully-stocked vehicles in order to help you receive the most prompt and effective service possible. As the premier heating, air conditioning experts in the Bay Area, you can trust our staff to expertly complete any installation or repair service with a focus on your complete customer satisfaction. Our well-trained air-conditioning specialists have years of experience repairing and maintaining heating and air-conditioners in the Bay Area. By completing regular maintenance on your HVAC system, you keep your home's air-conditioning system running at maximum efficiency. This means that you'll pay less on your energy bills and extend the lifespan of your cooling equipment. Preventative maintenance can catch small problems now to avoid expensive emergency repairs in the future.
Payment methods
Cash, Check, Credit card
Featured Projects
35 photos
Reviews
Customers rated this pro highly for professionalism, and work quality.
---
The furnace in our 5 year old KB home stopped working on X-mas Eve of all days! It was absolutely freezing in the house. I called around on the 26th and had All Heating come out to take a look. Alberto went up into the attic and was up there for maybe 2 minutes when he calls me up there and tells me that the furnace motor was broken. Luckily he advised me that the furnace should still be under warranty. I called Carrier and was told that indeed the motor had a 10 year warranty and that we would just have to pay for installation. So I called back All Heating and was told by the female dispatcher that she didn't think they did Carrier warranty work but that she would check and get back to me. Well she never did. So I called another company, (Excel Heating) and they found a motor in Concord so I told them to have it overnighted since I had made an appointment for the following day. Excel's technicians show up and are in my attic for about an hour. The furnace comes back on and I ask them how everything went. He tells me the motor was fine. The problem was that a squirrel or something had shoved a walnut into our furnace's collector box! Once the guy fished the walnut out everything was fine. So I paid Excel $155, ($110 for the service call and $45 for the overnight freight charge and restocking fee for the motor). Add to that the $45 for All Heating's call and I ended up paying $200 and having no heat for a week in the dead of winter over a walnut!Needless to say I was pretty unhappy about the misdiagnosis. So I call All Heating back to complain about having to pay the extra $155 when if Alberto had just been a little more thorough he would have found the walnut like the Excel guy did. I asked to speak to a manager or owner and the scheduler lady said he was out of the country until February!!! You better believe I'll be calling them back on Feb 1st to give Victor, (the owner according to the scheduler) a piece of my mind.Stay away from these crooks people!
Don't even let these unprofessionals on your property. Back in summer, I got a quote from Victor for A/C installation. There was some confusion around zoning. Victor sent his workmen who didn't understand any English and I am not sure if they were even qualified to work on HVAC. They started working and we called Victor as soon as we figured out they are not doing zoning. Victor mentioned zoning will cost lot more, can't be done same day (and no appointment available for few weeks) etc. We asked Victor to leave everything the way it was, we didn't want to spend much more and summer would be over in few weeks it would take to get the installation done. All good till now as miscommunications do happen. We noticed in last couple of months that while PGE bill is going up but the house is not getting heated when we turn on the central heating. I call another HVAC vendor and I was stunned to see that Victor's men left a 3 feet gap between furnace and plenum (photo attached). The furnace was basically heating our attic. Not just thoroughly unprofessional but they also left a very serious fire hazard in our house. The furnace was left pretty much open when it's supposed to be sealed to the plenum. Can't fathom how they could leave such a serious risk and didn't even bother to inform us.I called them and the lady on phone promise to send someone between 4 to 6 pm that day. I stay home waiting and no one comes or calls. The same lady calls after 6 pm and accuses me of keeping my phone off during that time. I have other calls during the same time and phone couldn't have been off. And what is my upside to keep the phone off. I am filing a complaint with CSLB
Victor was working in my neighbours house. I called him and asked for a quote for moving my furnace up to the attic. He sent me a quote in a very timely manner. His quote was very reasonable and I did compare him with other vendors as well - and he while not the lowest was very consistenty priced. During the course of the work I wanted him to replace the registers as well and he was very reasonable in his pricing there as well. He worked on the permits and got the inspection through successfully. Though Victor came up as very aloof in the beginning - he thawed and even had some good conversations with me. The environment inspector had very good words to say about Victor's work and told me that I indeed got the very best to work on my furnace move.Some suggested improvements for Victor: Informing upfront the various things we need for the inspection to pass like having a seperate electrical circuit breaker for the furnace, and widening of the entry to the attic - especially true for older homes. He did tell me about these requirements, but could have told much earlier in order for me to have planned it better. Despite this I would give him a 5 star review.
Price: average? maybe slightly higher?Work quality: unqualified to assessFeel: better than beforeHe quoted me $2100. 6 registers, small square footage. I had to think hard about it. I had asked him for a 50-year solution. The internet mostly said that was reasonable. Mr A and an associate came on time around 930am. They setup a runner between front door and access hatch. Mr A fielded phone calls from prospective patrons and former patrons and at least una persona de su familia. They removed parts, made inconsistent small talk, a second associate brought food and bottled water. A part was fetched from San Jose. Their job finished ended around 500pm with a 5-year warranty. We mopped after they departed. Some scraps of insulation in a vent and screws on the front porch were left as mementos.
My heating system failed at 7 PM in a very cold weather, called Air Heating. a technician (Alberto ) came found a part needs to be changed.Early morning next day he was by my home door replaced the part, put back the system inservice.Price was reasonable.
Credentials
Background Check
Victor Ascuna
FAQs
What should the customer know about your pricing (e.g., discounts, fees)?

We charge $ 45 diagnostic fee if the repair is done we waived it also we offer free estimate on new construction,replacement,installation,relocation add-on of heating and cooling system